This post may contains affiliate links for your convenience. If you make a purchase after clicking a link we may earn a small commission but it won't cost you a penny more! Read our full disclosure policy here.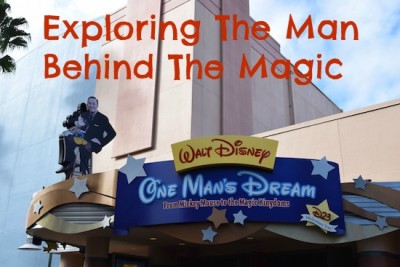 On most of my trips to Walt Disney World, I was what some might refer to as a "commando" tourer. I would arrive to the park at rope drop and would have a plan at maximizing FastPasses in order to ride as many rides, especially the headliners, as possible. In the pre-Fastpass+ days I was also usually the family "runner" so I would be flying all over the park even more to collect FastPass tickets. It is probably because of that sort of mindset that until my most recent trip, I had never been to One Man's Dream at Disney's Hollywood Studios before.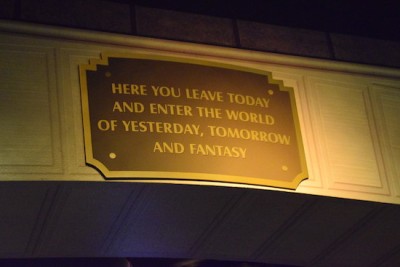 This trip we were trying to experience more of what the Park's have to offer, and on our first night in the parks, we were walking through the park and decided to check out One Man's Dream.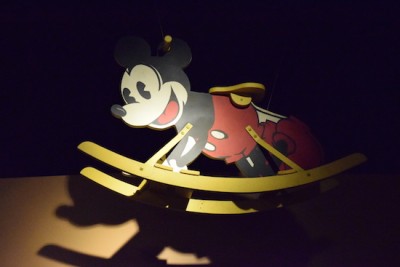 As you enter this exhibit off of Mickey Avenue, you walk into what Disney describes as "A Treasure Trove from the Disney Vault," and that description is actually kind of an understatement. The exhibit begins with Walt's early life, including his 2nd grade desk among many others.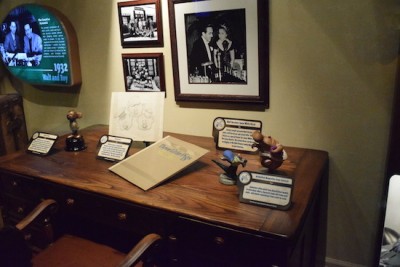 From his early career, you can see several prototypes, sketches, and cartoons. By looking through these artifacts, and knowing what was to come later, you can start to see the creative progression that eventually led to the classic characters and stories we still love today.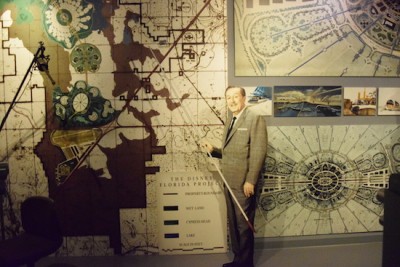 For fans of the Disney Parks and their history, One Man's Dream has some great memory-inducing objects as well, from the Abraham Lincoln made for the 1964 World's Fair to Figment. There are also models and pieces of several rides, such as Peter Pan's Flight.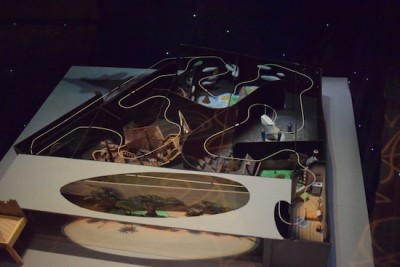 Outside of the parks, the walk-through highlights other parts of the Disney empire, from toys and games to Broadway.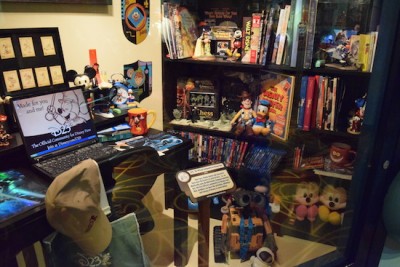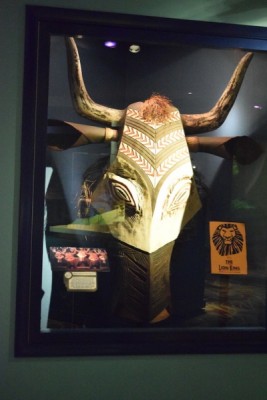 My favorite part of the exhibit, however, was the models near the end. In this area, you can see scale models from across the Disney Parks, including:
Several of the castles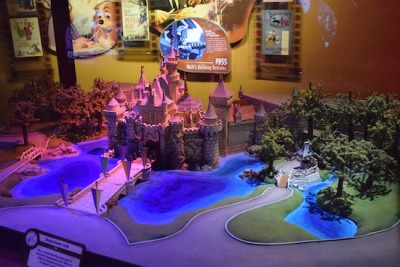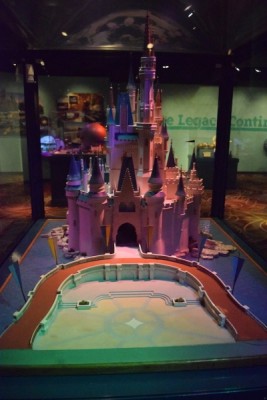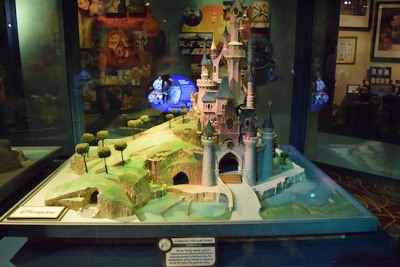 Spaceship Earth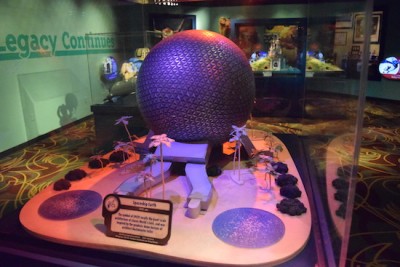 The Tower of Terror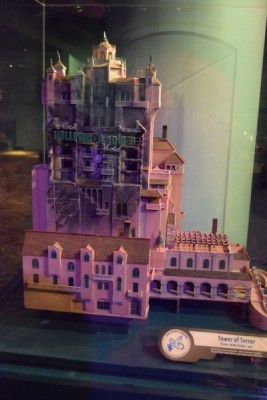 The Tree of Life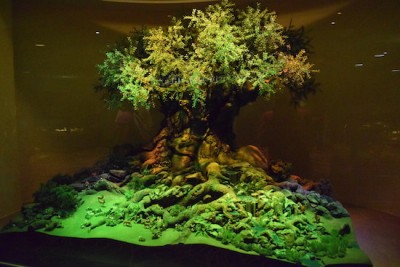 Explorer's Landing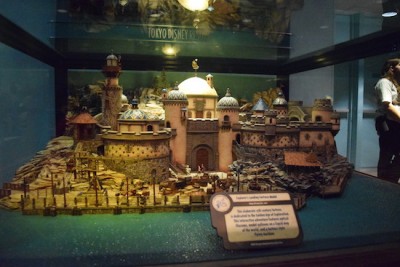 Mystic Manor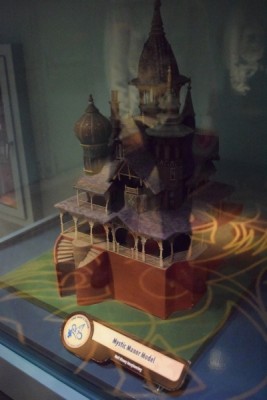 Buena Vista Street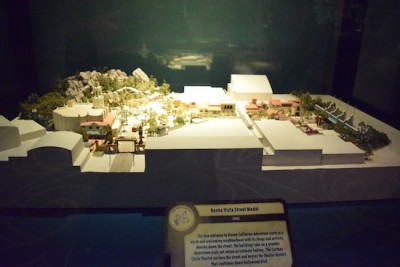 Paradise Pier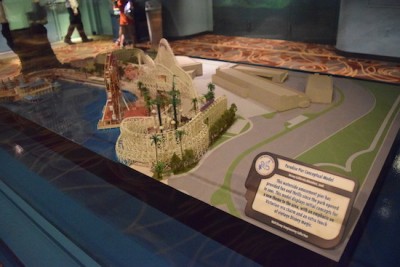 These models not only remind you of some treasured memories, they bring you into the creative process of the people who made those memories possible.
To be honest, this walk-through exhibit was so extensive and elaborate, I was somewhat surprised that the walk-through was only half of what One Man's Dream has to offer. You see, at the end, there is also a wonderful Julie Andrews narrated film about Walt's life.
This film is around 15 minutes long, runs continuously throughout the day, and provides some behind the scenes footage of Walt's life, including a large segment that is effectively narrated by Walt himself because of old audio from an interview he gave. Being able to see parts of Disney history explained by the man himself is something really special, and something every Disney fan should experience.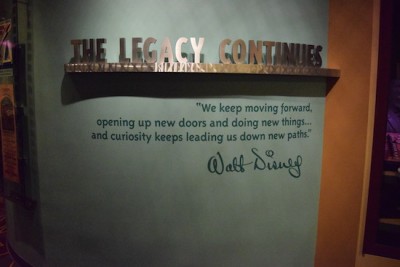 I am really happy I finally took the time to see One Man's Dream on this trip. Moreover, doing it on the first night we were there set a nice stage for the rest of the trip, really bringing us into the Disney magic through Disney history. Don't make the mistake I did by just passing by this attraction on your way to Toy Story Midway Mania. Stop by – you'll be glad you did.
Have you stopped in to see One Man's Dream?