This post may contains affiliate links for your convenience. If you make a purchase after clicking a link we may earn a small commission but it won't cost you a penny more! Read our full disclosure policy here.
From Our Magically Speaking Newsletter Archive – subscribe today!
By Ginamarie Palmieri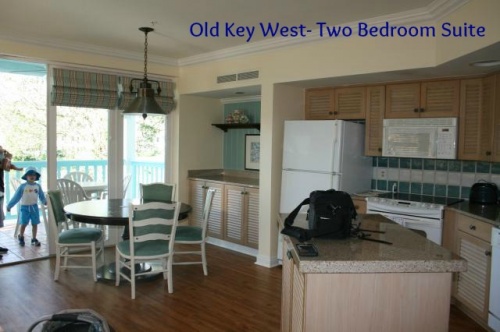 Finding the right accommodations at Walt Disney World can be challenging, especially since there are so many options. This becomes even more amplified when you are traveling with a large group. However, on our last trip, I think we hit the sweet spot for our group of nine. A two bedroom suite at Old Key West Resort was the perfect choice.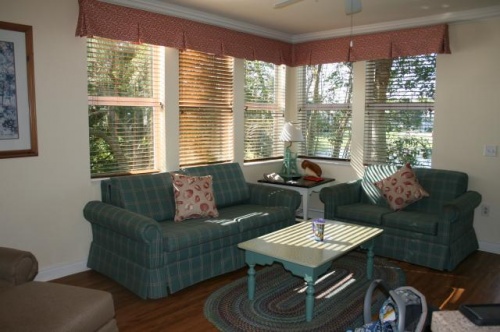 First of all, the rooms at Old Key West are large. They have the largest rooms offered by Disney Vacation Club resorts. At almost 1400 square feet, our accommodations were akin to having a whole vacation home instead of just feeling like we were in a hotel room. Closet space was ample, even with our large group and all of our extra luggage for the wedding we were attending. In fact, on the morning of the wedding, we had all of the girls come to our suite to get ready, and even with the hair stylists, makeup artists and photographers, we still did not feel cramped.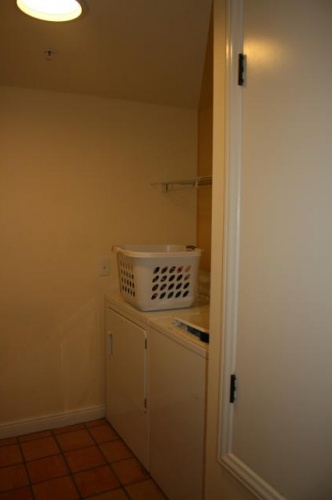 Old Key West is also the only Disney Vacation Club resort to offer a full sized washer and dryer in its suite accommodations. This came in especially handy, and we ran the laundry machine for each day of our stay at least once. In fact, we had a whole laundry room, which was stocked with a laundry basket and some detergent.
Similarly, the suite came with full sized kitchen appliances, like a refrigerator, stove/oven, and dishwasher. This made it easy for us to have meals in our room, which saved a good deal of money. It also meant that we had enough space to store all of the leftover wedding cake. We had no shortage of dishes, bowls or utensils.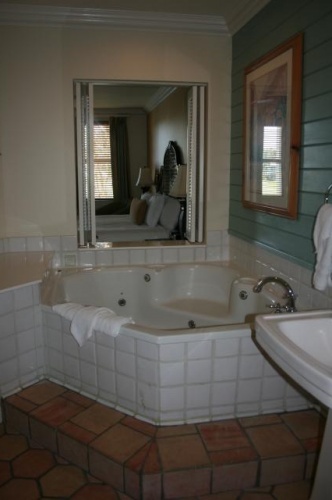 We also found the massive bathrooms to be useful. While the second bathroom is set up like most hotel rooms, with a toilet and tub/shower combo, the master bathroom was much more impressive. It had a giant whirlpool bathtub and sink area, and then a separate lock-off area with a toilet, sink, and stand-up shower. This meant that after a trip to the pool, we could pop the kids into the bath and still have two showers accessible for the adults to use.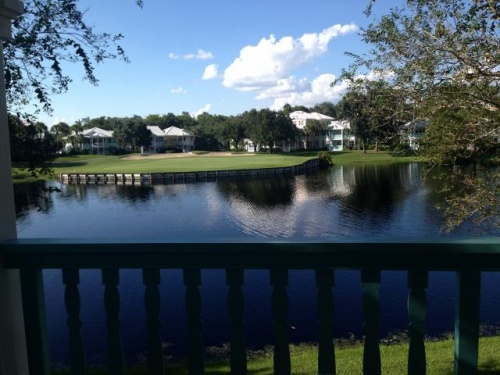 The most surprising detail about our suite was how homey it felt. It was the perfect place to hide from a rainy day. We had three televisions, so we could split up to watch different shows or all watch together in the living room. We used the kitchen table for eating, playing cards, and doing homework, and the large balcony was wonderful spot to have a cup of coffee in the morning or watch the sunset at night. It was a great way for everyone to stay together without feeling cramped up on top of each other.
So, the next time you need to find accommodations for a large family or group traveling together, I would seriously consider Old Key West Resort. I know my family is itching to get back there already.
Magically Speaking Featured Article
Library of Congress ISSN:1556-3863