This post may contains affiliate links for your convenience. If you make a purchase after clicking a link we may earn a small commission but it won't cost you a penny more! Read our full disclosure policy here.
This Labor Day weekend, Raglan Road Irish Pub & Restaurant is home to the 7th annual Great Irish Hooley. The mission of an Irish Hooley is to promote Irish music and culture, and Raglan certainly excels in doing so.
Nine Irish bands and the new Raglan Road Irish Dance Troupe will provide traditional Irish entertainment on different stages. All weekend long, JigJam, an award-winning Irish quartet, will blend traditional Irish music with Bluegrass and Americana, while Billow Wood, with their mix of Irish instrumentation and vocal harmonies, will bring Irish and folk music to the stage on Labor Day. Not to be missed is Lisa Canny, the seven-time All-Ireland champion on harp and banjo. She is known for combining pop and hip-hop with traditional Irish rhythms.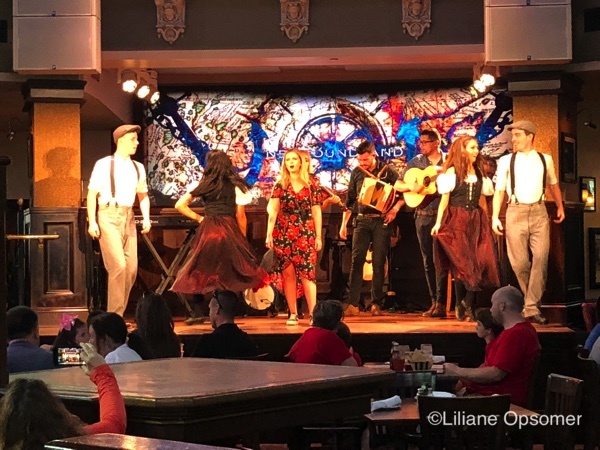 More Irish tunes will be presented by Reel Republic, TradGad, High Road, Aaron O'Grady, Strings & Things, and The Byrne Brothers. All nine bands hail from Ireland and will please the audience with authentic traditional Irish tunes, as well as a variety of music ranging from trad to rock.
My favorites are TradGad from Kerry and Dublin, and The Byrne Brothers, a traditional Irish music family from Donegal. I love their music and admire the incredible talent that the musicians showcase playing multiple instruments, such as the fiddle, accordion, banjo, mandolin, bouzouki, bodhrán, and uilleann pipes.
But what would an Irish Hooley be without food and drinks? Not to worry, there is plenty of contemporary Irish cuisine available. As a matter of fact Raglan Road just launched an entire new menu.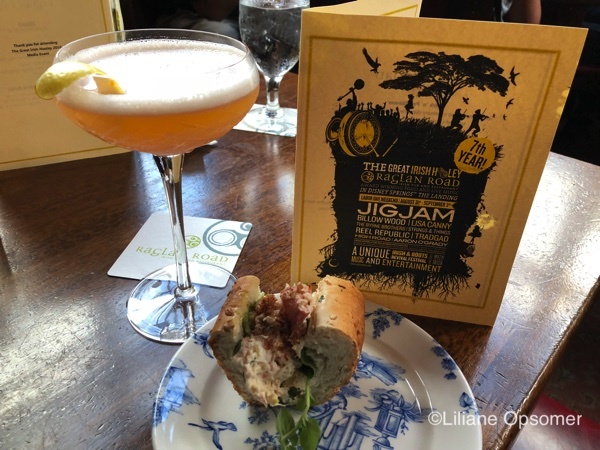 I highly recommend the Chick 'n Pea Skewer (Spiced marinated rosemary skewered chicken, Julienne salad, toasted chickpeas with achickpea cream), the Pork Blah Blah (a shaved porchetta slider with Wild About Celtic chutney, caramelized onions and skinny chips), the Lusty Lobster (Lobster, avocado, egg, mayo, pancetta, and watercress on a multigrain roll) and the Chunky Monk (Beer battered monkfish with zucchini chips and a chunky tartar sauce).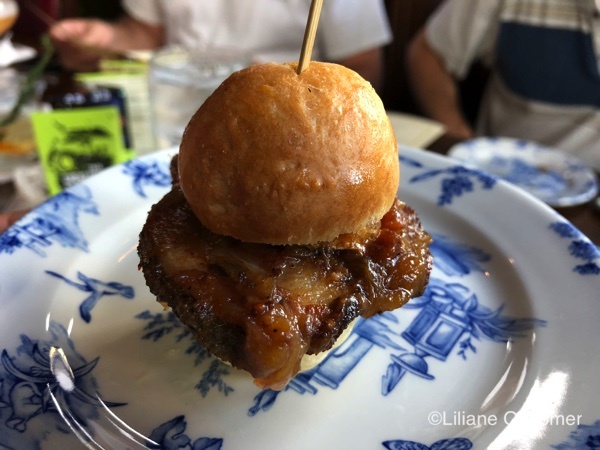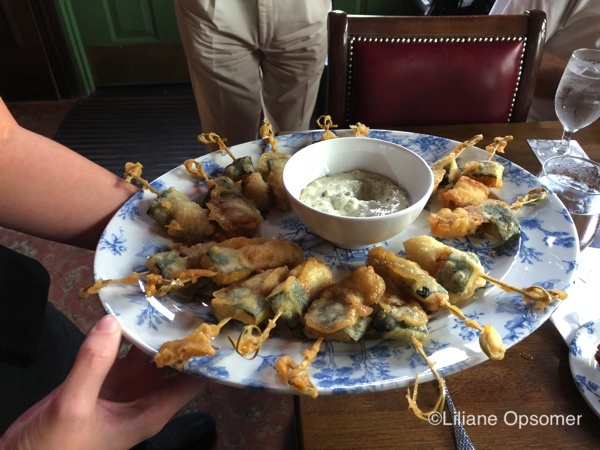 My favorite dish is Wild About Wild, a flavorful salad of wild mushrooms,  herb goats cheese terrine, with purple beets and a buttermilk dressing, topped with roasted quinoa crumbles.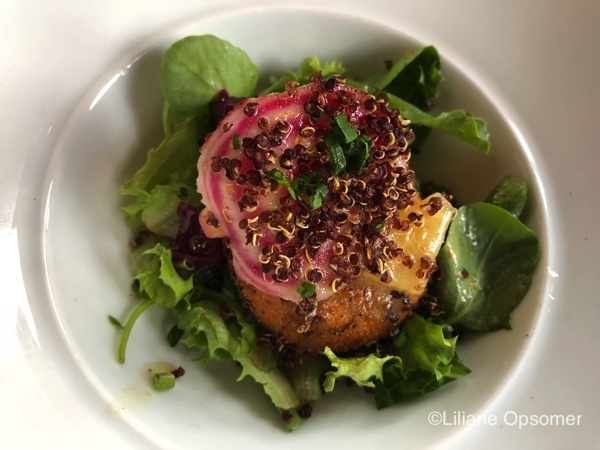 The Hooley's specialty drinks are Leitrim Lemon Fellow (Gunpowder Irish Gin, Wild About cinnamon, egg white, and lemon juice) and The Botanic Garden (Jameson Black, sugar, orange bitters, water, thyme, orange twist, Wild About nettle syrup). And as always, there are great Irish beers to quaff.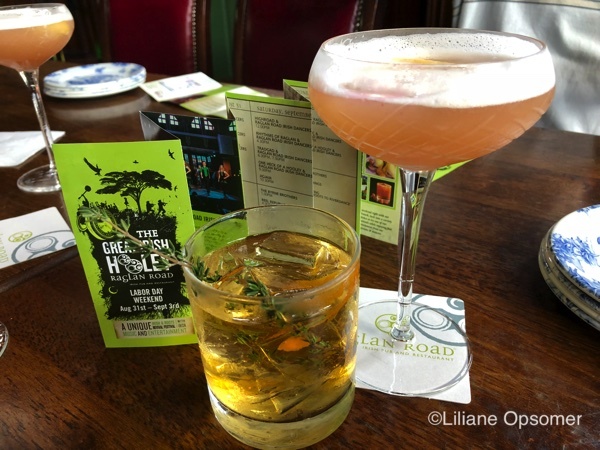 Make sure you get to see the Raglan Road Irish Dancers as they perform throughout the festival. To top it all off, Irish dancer Ciaran Keating, the Raglan Road show choreographer, will host a workshop tracing the origin of Irish dance.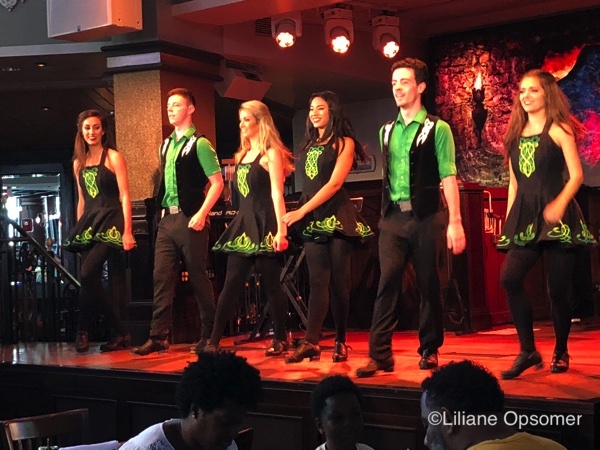 Will Kids Enjoy the Great Irish Hooley?
Absolutely. The music, the dancing, the food, and Celtic face-painting is fun for the entire family.
The Great Irish Hooley runs now through September 3rd at Raglan Road Irish Pub & Restaurant in Disney Springs. Join the Hooley for some great music, dance, food and drinks. And remember, the correct word for a toast is Sláinte, which means "to your health!"
If you miss it, there will be a 2019 edition and, of course, the famous St. Patrick's Day celebrations will be held next year in March.
Raglan entertains guests with nightly shows year-round, featuring Irish bands and dancers. Shows are also held during the Rollicking Raglan Brunch on Saturdays and Sundays from 10 a.m. to 3 p.m. For more information, visit www.raglanroad.com or call 407-938-0300. 
For all there is to see and do at Walt Disney World, check out The Unofficial Guide to Walt Disney World with Kids by Bob Sehlinger and Liliane Opsomer, with Len Testa.