This post may contains affiliate links for your convenience. If you make a purchase after clicking a link we may earn a small commission but it won't cost you a penny more! Read our full disclosure policy here.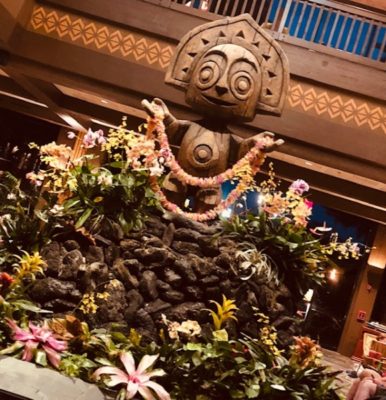 Walt Disney World is one of our families prime travel destinations for many reasons. The Resort provides guests with a top notch experience and an array of attractions for all to enjoy. What we especially enjoy is when it comes to dining. The fact that you can go to Walt Disney World and have the opportunity to taste and savor the flavors from all over the world, amazing!  For my family, traveling can be tough when it comes to food. Why? Dreaded food allergies! This is something many face, but this is an area of expertise for Disney.
Let's talk dining at Disney World restaurants
Are you thinking quick service or table service for dinner tonight? Guess what, most restaurant locations can make the dietary accommodations you need! Personally, every dining location I've been to has been able to provide an accommodation for my family. The best part is we never have to worry when it comes to dining when we visit Walt Disney World.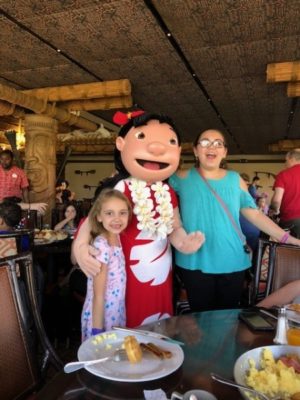 There are a variety of dining options at all Disney World Resorts
Our last trip we had the opportunity to stay at Disney's Polynesian Villas, which was an absolutely fantastic resort! We were able to dine at multiple restaurants at the resort, and I can guarantee you we will be going back! Capt. Cook has a great selection for all times of the day, and they were great in ensuring our meal avoided our allergies. We simply advised the Cast Members when we were ordering, and in this case, a manager came out to talk with us about our options. 'Ohana for breakfast was a must, as Lilo and Stitch is a favorite in our home. They were great in providing a separate dish from the rest of the table, to ensure that there was no cross contamination of the allergy.
Now, then there was the Spirit of Aloha Dinner Show. This was the first time we had the opportunity to experience the show, and everyone loved it!  We always let Disney Dining know in advanced that there are food allergies in our party, and the chef came out right as we were seated to review. The chef went over the options that were available, and the foods that needed to be avoided. This helped make for a seamless experience. That chicken… so good! While it was a family style meal, they were great to provide a separate dish at our table for those with food allergies. This worked out so well as it allowed our oldest daughter and my husband to enjoy the ribs, and my goodness did they enjoy them!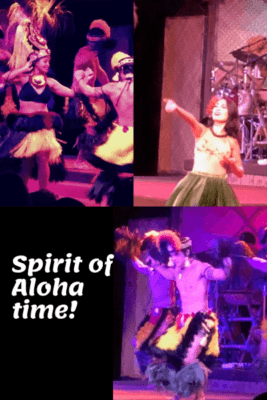 If you are booking a reservation, I find it easiest and recommend you include any dietary need right away. This helps to make your dining experience less stressful, and seamless. If you are dining at a quick service location, just make sure they are aware when ordering. Some restaurants have menus that are specifically for common dietary needs; otherwise they will send the chef out to speak with you to fix a delicious dish!
What experiences have you had when visiting Walt Disney World with dietary restrictions? Let us know in the comments, or on Facebook or Twitter!
Did you like this article? Make sure to share it with your friends! Check below for easy ways to share!
Want to visit the Walt Disney World Resort? Contact The Magic for Less Travel for more information and a free, no-obligation quote.