This post may contains affiliate links for your convenience. If you make a purchase after clicking a link we may earn a small commission but it won't cost you a penny more! Read our full disclosure policy here.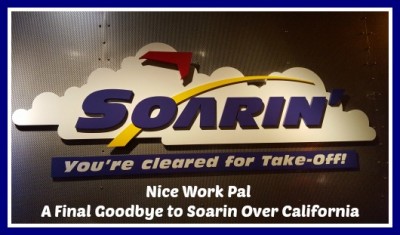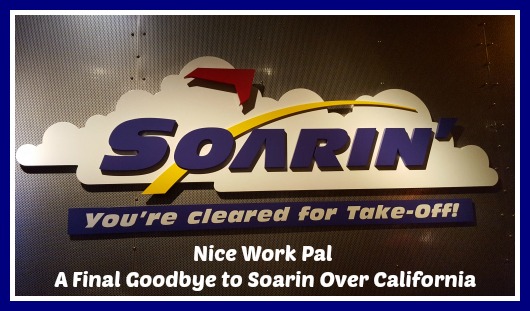 Hello, and welcome to a Final Goodbye to Soarin' Over California. My name is Mark, and I'll be your chief flight attendant today. We'll begin boarding in a few minutes, but first, I'd like to acquaint you with some important information about why you will miss the original Soarin'. (Did you read that with Patrick Warburton's voice in your head?)
You see, you always remember your first time. It's special. For me, it was January 2006. My wife and I were in Disney World for a family wedding. We were about 4 months pregnant and not able to ride a whole lot of what we normally would. No Splash. No Space. No Big Thunder. No Aerosmith. No Test Track. No Small World (not because of the pregnancy, but because it's Small World). But there was this new ride at EPCOT Center called Soarin' that everyone was raving about. The best part? My pregnant wife could ride!
We had a small problem though. It was 2:30 p.m. and the wait was listed at 50 minutes (pre Touring Plan app… or any app for that matter). Time was not on our side.  We had the wedding rehearsal dinner at 5:30 p.m. off Disney property. We still needed to get back to our Fort Wilderness cabin to get changed and to get the car. So we made the mature and responsible choice, we got in line.  Long story short is that we were over an hour late for the rehearsal dinner… but we would do it again in a heartbeat to experience what it was like to ride Soarin for the first time, one more time (sorry Dave and Lina!).
Specific Disney rides, attractions, resorts, restaurants, and experiences can have special meaning for you (and you will always remember the first time for your favorites!). So I'm going to do it. I'm going to get all nostalgic like. I'm going to help you realize that you will miss the original version of this ride more than you thought you would. Try to fight back the tears as we go for one last flight.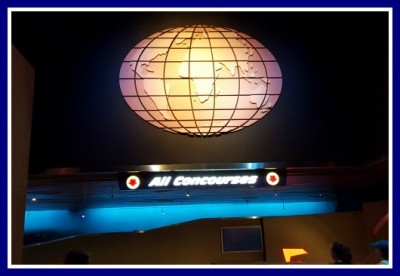 The Ride
Soarin' is a flight motion simulator that takes you on a flight over some of the most iconic scenes in the state of California, but it is anything but a plain ride. It utilizes a unique mechanical system that lifts you up in the air and lets your feet dangle to really give you the feeling of hang gliding. Wind and different scents (oranges, pine trees and the sea just to name a few) are used to really make you the feel the experience of the landscapes.
Oh Captain, My Captain
One of the best parts of Soarin' is before you even get on the ride itself. It's the pre-boarding queue movie starring the one and only Patrick Warburton who steals (or… hijacks) the show as your flight's captain. The video is barely 90 seconds long, but has established a major following on social media.
You can watch the video here:
https://www.youtube.com/watch?v=jiwPgrCyR7k
Soarin' to Tower: we are ready for takeoff.
Your Flight took you "soarin" over California (not just a clever name). The locations were:
Golden Gate Bridge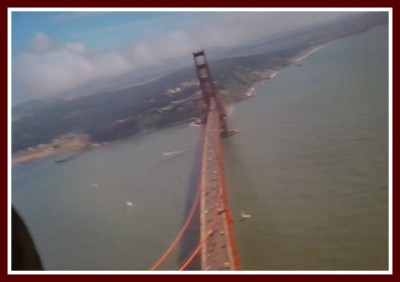 Here you get a bird's eye view of one of the country's most famous structures. If you look closely, you can see that they reused footage from the opening credits of Full House.
Redwood Creek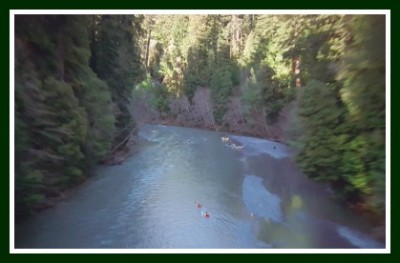 You get to feel the cool breeze as you swoop down on kayaks and fly fishermen. I swear I can feel my toes dip into the water.
Napa Valley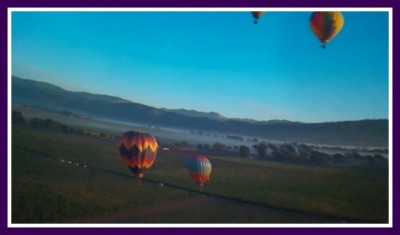 Love to see the hot air balloons, but I'll never get in one of those. Ever. That's crazy.
Monterey Bay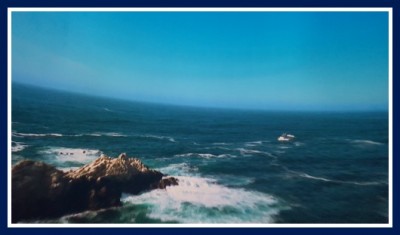 Ocean waves crashing against the rocks.
Lake Tahoe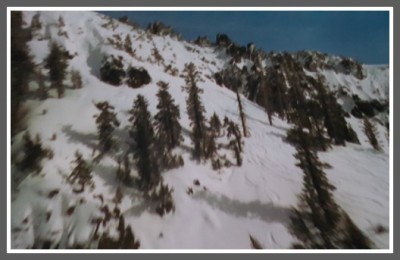 Flying along downhill skiers and snowboarders. The one guy at the end totally wipes out.
Yosemite National Park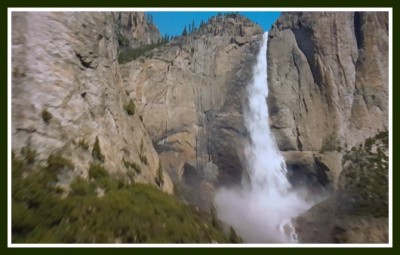 People swear to me that there is a hidden Mickey somewhere in here…
PGA West Golf Course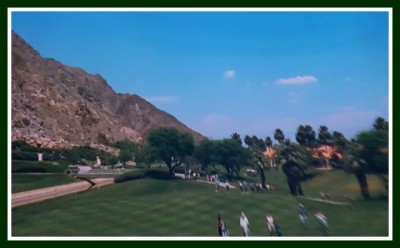 Some say it's a Disney urban legend that the golfer taking the swing is non other than one time Disney CEO Michael Eisner. I would like state for the record that I was playing in that foursome during filming and can confirm this Disney Urban legend to be true (prove me wrong Mike!)
Camarillo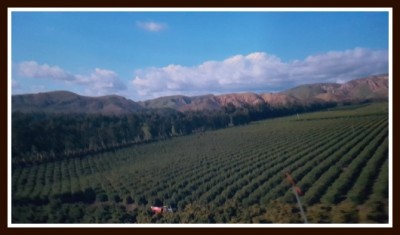 The oranges. This one is my favorite! The smell of the oranges… you can almost taste them! Seriously Disney, why do you not have a Citrus Swirl cart as you leave the attraction? You would have me every time.
Anza-Borrego Desert State Park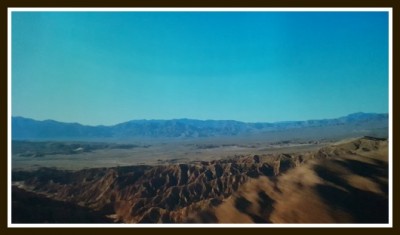 This scene shows the horseback riders moving through the canyons. But seriously, where are they going?
The USS John C. Stennis (San Diego)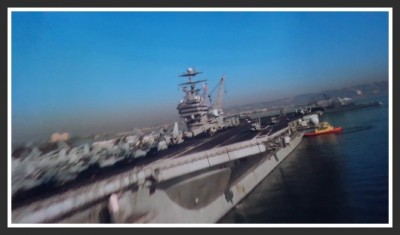 I'm guessing the US Navy doesn't allow a whole lot of aircraft to fly over this place.
Malibu Beach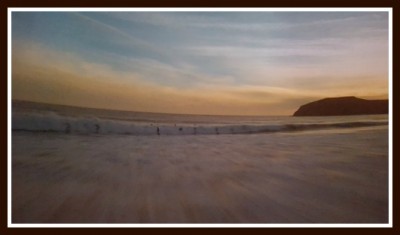 Surfers at sunset… every shark's dream.
Los Angeles and Disneyland
Beautiful night time footage of the city and the park. By the way, did you notice that it's Christmas time?
Why You Will Miss this Flight
Okay, it's not like the ride is permanently grounded or anything. In fact, it will likely be even better. However, it won't be the same. Soarin' over California first introduced us to the ingenious mechanical structure that gives you the feeling of flight (We've all seen Mark Sumner explain how he designed it using an old Erector set, right? How cool is that?). How often do you ride something that unique? It represents Disney Imagineering and innovation at its best. Soarin' combines sight, sound, smell and feel to give you a completely immersive experience. For a little over four minutes, you are flying.
Nice work pal!
In a lot of ways, Soarin' has been the perfect ride.
It's enjoyable for all ages.
It's thrilling, but not too intense.
It's got Patrick Warburton! (Hey Patrick why won't you follow me on Twitter? I once was David Puddy for Halloween in high school!)
It's one of the most repeatable rides in all four parks. There is always so much to see, even though you've seen it before!
The soundtrack fits the experience perfectly. That music… does it get any better
What's Next for Soarin'?
In Disney World, Soarin' Over California has now been replaced with Soarin' Around the World. The new flight video can also be seen in California Adventure and also at Shanghai Disneyland (as Soarin' Over the Horizon), but there is a bit of uniqueness to each one (I won't spoil it for you). Despite my nostalgia, I'm very excited for this. New scenes with new sights and smells. A crisp, clean video. A third screen to help with wait times. The new version will be amazing no doubt, but will it feel like the first time again? You'll have to figure that out for yourself.
Okay, let's review: that is seat, seat belt, carry-on items, safety strap, fear of heights, keep your hands and arms inside at all times—anything else…? Oh yeah, have a nice flight!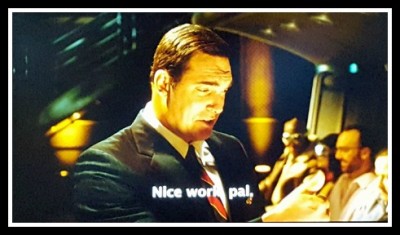 What do you think? Will you miss the original Soarin'? Or should I just take off? (sorry… last pun)
Incoming search terms:
https://www themouseforless com/blog_world/nice-work-pal-final-goodbye-soarin-california/
Nice work pal
soarin nice work pal