This post may contains affiliate links for your convenience. If you make a purchase after clicking a link we may earn a small commission but it won't cost you a penny more! Read our full disclosure policy here.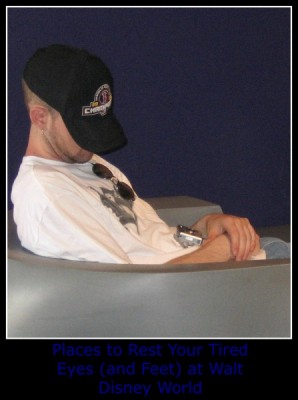 I don't typically recommend sleeping through attractions at Walt Disney World, but I know how exhausting traveling can be. You arrive at the park early in the morning, prepared to ride and take in as many shows as possible by park closing. You follow your plan, but when lunch takes longer than expected or the kids just have to ride Peter Pan's Flight one more time, you realize that your dreams of heading back to the hotel for a two hour nap have been dashed. When you feel like there is no way you can make through the day without a little bit of rest, what is a weary Disney guest to do? If you just need a quick cat nap or a few minutes to rest your eyes, here are several attractions where you can do just that:
Spaceship Earth, Epcot—This flagship attraction sits at the entrance to Epcot, and as a result, tempts most visitors to check it out first. I would advise you, however, to wait until later in the afternoon to visit. Lines are generally shorter and you will most likely welcome the slow, 16 minute dark ride after several hours of walking around the park. You won't miss much if you doze off…just several thousand years of human history!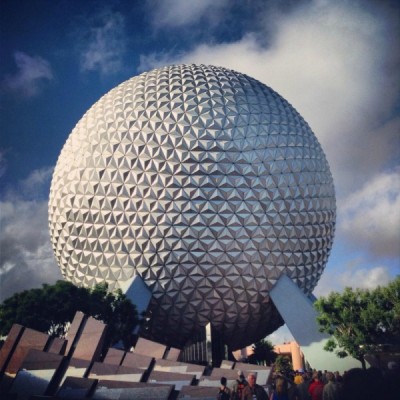 The Hall of Presidents, Magic Kingdom–I know. It is disrespectful to sleep when the President, or should I say Presidents, are talking, but this cool, dark theater has put more than one exhausted child (or adult) to sleep. Even though the animatronic Presidents look very real, they can't be offended if they aren't the real thing. Right?
Walt Disney: One Man's Dream, Hollywood Studios–I honestly don't like listing this one. After all, when you are at Walt Disney World, you are literally standing in the place of Walt's dreams. It seems natural to actually watch the film that tells the story of how this dream became a reality, not sleep through it. Truth be told though, there aren't a lot of attractions where you can take a quick snooze at Hollywood Studios. Even my brother, who can sleep through just about anything, hasn't figured out a way to nap through the Tower of Terror or Star Tours. This short film, while very interesting, does provide the optimal environment for a quick rest. So, if you must, close your eyes for a moment and allow the voice of Walt Disney himself to lull you to sleep.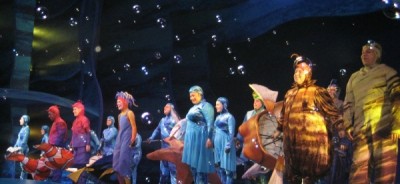 Finding Nemo: The Musical, Animal Kingdom—I really enjoyed this show. The lights, the sets, and the costumes are stunning. More than once I had one of those "Wow! Did you see that moments?" during the performance. At one point, I turned to ask my cousin that very question, but instead of seeing an excited face that matched mine, my eyes were met with the scene below. My entire family sleeping through Nemo's most exciting moments! Not just the kids.   The adults too!  I asked my brother recently if he remembered this incident and he laughed. "I actually really liked the show," he admitted. Then he added, with a shrug, "I was just really tired.
The Circle of Life, Epcot—After the opening song of The Circle of Life, the theater becomes a comfy, dark place for a rest. The theater is huge and generally isn't full, so there shouldn't be too many people around to distract you. Just do your best not to snore!
Walt Disney's Carousel of Progress, Magic Kingdom—One of Walt's classic attractions, the Carousel of Progress is the longest running stage show in the United States.  The theater only moves between scenes, making it an ideal place for a quick nap. If you close your eyes for too long, you will miss this trip to the past completely and wake up back in the present. And don't be surprised if you wake up with the show's theme song stuck in your head!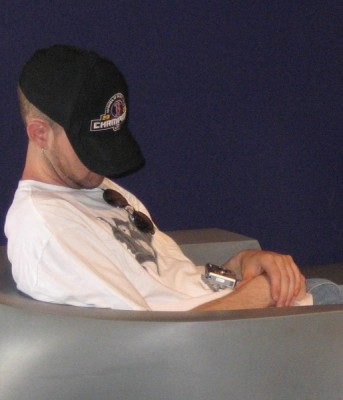 Ellen's Energy Adventure, Epcot—Before and after the pre-show at Ellen's Energy Adventure, Disney cast members will remind you (repeatedly) that this ride is over 40 minutes long. Early in the morning when you are still wide awake and fully charged from your morning coffee, this may seem like a really, really long time to sit still. Somewhere around 3:00 or 4:00 pm, however, this ride can be the perfect place to rest your tired feet and dream of dinosaurs. You will miss a valuable science lesson, but don't worry about offending Ellen. I don't want to spoil anything for you if you do choose to stay awake, but I am fairly certain that she has "slept" through her own ride as well.
Ideally, you will make it through the day without snoozing through one of these, but if you do sneak a quick nap, I hope that you will have the chance to return and check out each of these unique attractions when you are wide awake. Sweet dreams!
What is your favorite place to take a nap? Let us know in the comments section!