This post may contains affiliate links for your convenience. If you make a purchase after clicking a link we may earn a small commission but it won't cost you a penny more! Read our full disclosure policy here.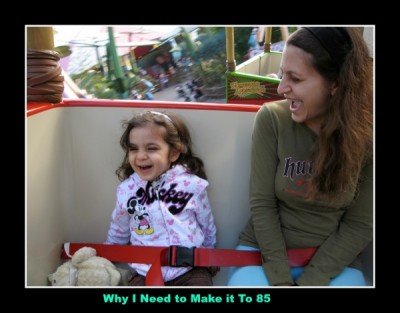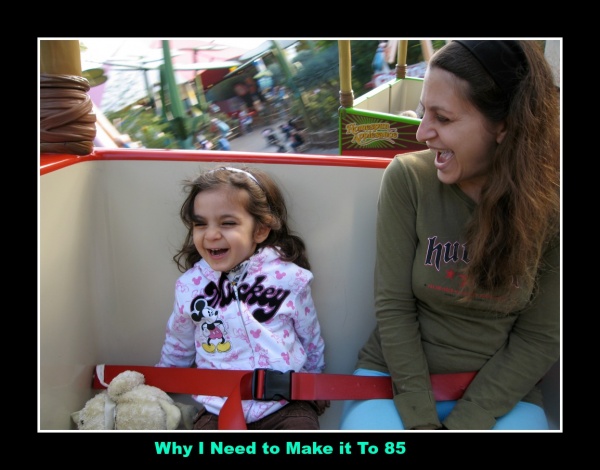 The author with her date for July 17th, 2055
I've been fortunate to have a very good life, not to mention many wonderful Disney experiences. I still remember my first trip to Walt Disney World in 1976, camping out at Fort Wilderness with my soon to be husband in 1993, the look on my daughter's face this past June when she saw The Main Street Electrical Parade for the first time, and the time I waddled pregnant through Disneyland Park.
But some of my happiest memories are from the times my daughter and I had Disneyland Southern California Select Annual Passes. These are the lowest level pass you can get. At the time, the cost was only slightly more than 2 day park hoppers, and it got you into Disneyland on 170 days of the year that no else wanted to. No summer? No winter break? No Spring Break? No weekends? No problem! For two years, my daughter was in preschool only part of the week, and as a stay at home Mom, this pass made perfect sense.
I would push her stroller through the nearly empty park on a random Wednesday in October, and we would jump at the end of lines that had posted wait times of 15 minutes. We'd hop to the other park whenever we felt like it, stopping to eat a packed lunch on a park bench.
I'd let her know ahead of time when we were going so she could save up her allowance and buy dollar hair clips or buttons from the bins near the cash registers. We made long lists of what we wanted to do and crossed each item off. At the end of the day, we saved our incomplete lists so that we could start where we left off the next time we came.
I remember sitting down in the Enchanted Tiki Room, my daughter snuggled on my lap. For a split second, I wasn't there – I was at another Tiki Room, 3000 miles to the East, and I was the little girl on her mother's lap. And I wondered, as the birds sang, when my daughter would sit in this very spot, with another snuggling, wriggling kid on HER lap.
it's a small world at Disneyland Park
And when would that be, I wondered. Hmmmmm, Disneyland Park will turn 100 in 2055. I'll be 85 years old. I can do 85. My great-grandmother lived to be 103. I work out. I eat kale. I could make it to 85!
And so, on our way out of the park (after I stopped to blow a kiss to the second story of the Firehouse and say, "Thanks, Walt") I made a decision. On July 17, 2055, I will come to Disneyland with my daughter. As I pushed her stroller under the Railroad, I realized that we would come full circle – that when that day came, she would probably be the one pushing me.
When we were driving home that day, we talked about everything we had seen and done, and what we should do next time. After a moment of quiet, I asked her, "When you grow up, do you think you'll remember this? Will you remember all the days you spent at Disneyland with Momma?"
There was no hesitation. "Oh, yes, Momma! I'll remember! I'll never forget!"
I smiled as I swerved to avoid an idiot driver who cut me off on the 5.
"But, Momma?" her tiny voice rang out. "When I grow up, can we still do this? Can we still both go to Disneyland together, just you and me?"
Suddenly I had to blink to clear my eyes of tears. "Okay," I managed to get out.
She sighed contentedly and leaned back in her car seat. "Good," she said triumphantly. "But when we do, I want to sit up front"