This post may contains affiliate links for your convenience. If you make a purchase after clicking a link we may earn a small commission but it won't cost you a penny more! Read our full disclosure policy here.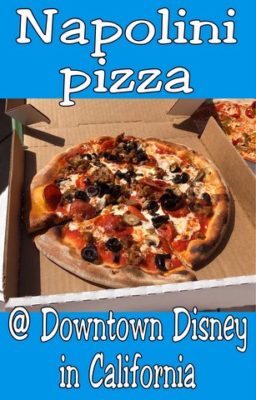 Downtown Disney in Anaheim is known for a solid collection of table service restaurants But I've always thought the area ran a little thin on counter-service options that were quick, tasty, and worth the money. I love Earl of Sandwich, but you can't eat there for every meal! With the recent remodel of Napolini, the counter-service branch of Naples Ristorante e Bar, I found a new go-to when eating outside the Disneyland parks. Read on and see if Napolini pizza sounds right for your trip.
Location
Napolini sits just east of Naples, on the north side of Downtown Disney. It's an unassuming sign, but step inside to see what they offer.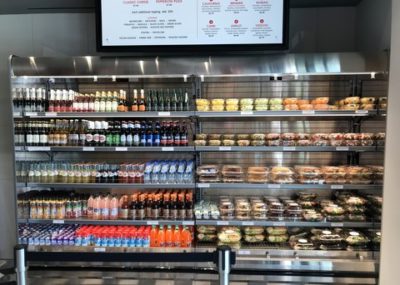 Off to the right as you enter: a grab-and-go case filled with prepackaged salads, fruit, soda, beer, and wine. If you're in a hurry, bypass the Napolini pizza line and go straight to the cash register.
Pizza choices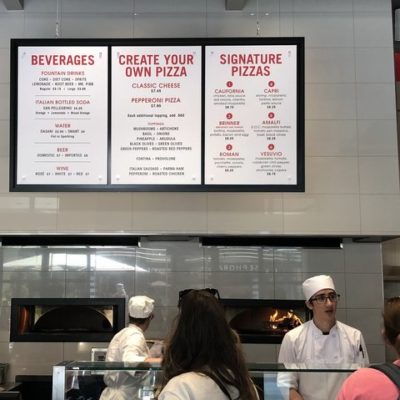 The pizza menu aims for short and simple — six signature pizzas, plus the choice to start with a cheese or pepperoni base and build your own. Each pizza runs about $7-10, depending on your toppings.
Because my menfolk are carnivores, they built pizzas with several meats each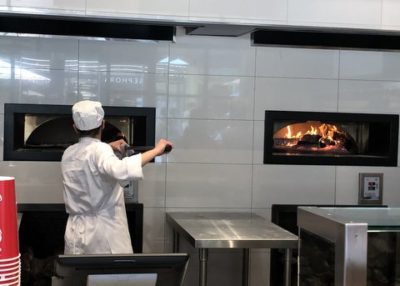 Watch your pizza get fired in one of the ovens right in front of you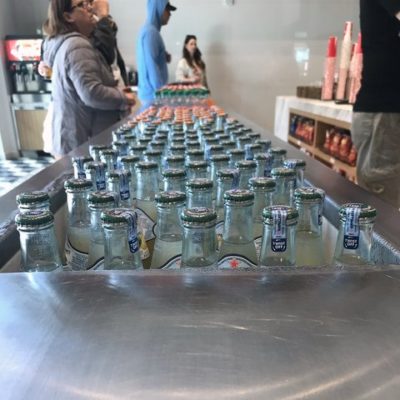 Iced soda and water in a big tub that helps regulate the line, fountain drinks in the background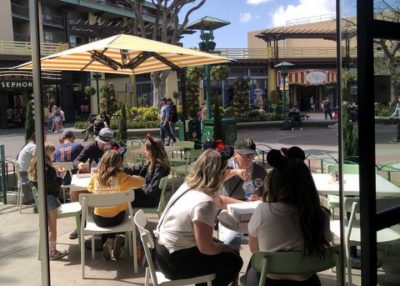 All tables sit outdoors, with some of the seating shaded. We visited on a busy spring-break weekday around noon, and didn't have trouble finding a spot. The pizzas cook quickly. We had just enough time to fill drinks, grab napkins, and sit down before our custom pies were ready.
Review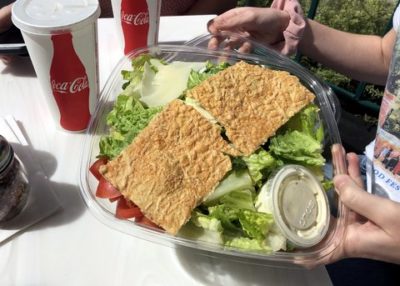 My rabbit daughter insisted on a Cesar salad, which came topped with a single enormous crouton (very California). She said the salad tasted fresh, but she didn't love the dressing and used it sparingly.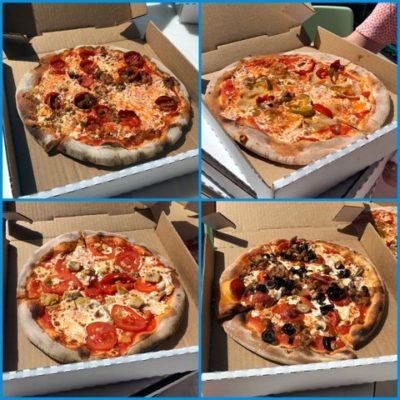 Our four pizzas arrived expertly cooked and a perfect size. I think they came slightly smaller than other build-your-own pizzas I have tried, but I liked that I was able to finish my entire pie. Who wants to drag leftovers around a theme park?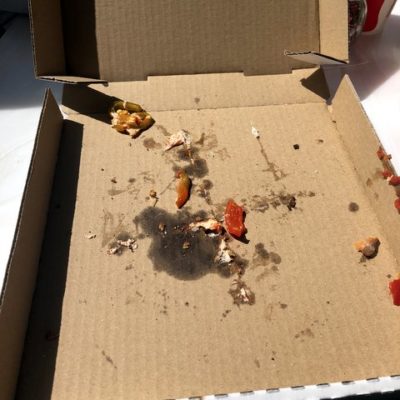 All that remained were a few peppers — and one hidden Mickey grease spot
Now the best part of our Napolini pizza — the price. Our entire bill (four custom pizzas, one salad, and five fountain drinks) came to $52. The pizza prices resemble what I pay in the real, non-Disney world. I consider this to be great addition to the Downtown Disney dining lineup — food your family will eat, delivered quickly at a reasonable price.
Have you tried Napolini yet? Let us know your thoughts in the comments below or on Facebook or Twitter!
Did you like this article? Make sure to share it with your friends! Check below for easy ways to share!
Want to visit the Disneyland Resort? Contact The Magic for Less Travel for more information and a free, no-obligation quote.

Incoming search terms:
https://www themouseforless com/blog_world/napolini-pizza-downtown-disney/