This post may contains affiliate links for your convenience. If you make a purchase after clicking a link we may earn a small commission but it won't cost you a penny more! Read our full disclosure policy here.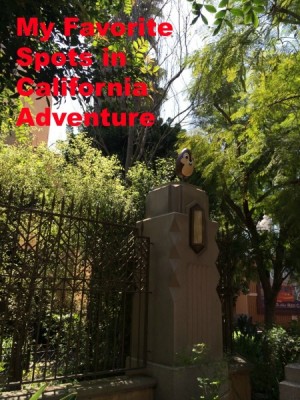 California (Adventure) here I come!
My family first visited Disney California Adventure just a few months after it opened. And we've been lucky enough to visit it at least once a year ever since. We've watched this park change and grow, and over the years, I've found some special places that I love to visit.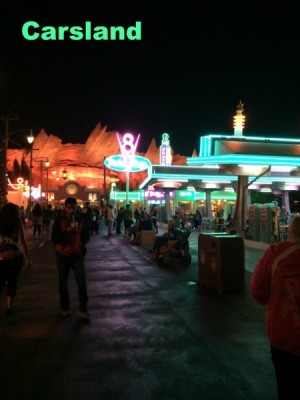 CARSLAND AT NIGHT
Mind you, Carsland is pretty darn cool no matter what time it is. From the first moment I stepped into this recreation of Radiator Springs, I was mesmerized at how immersive the area is. But this place takes on a special kind of magic after dark, when the neon lights are turned on and you feel like you're with Lightning McQueen and Sally watching it all glow.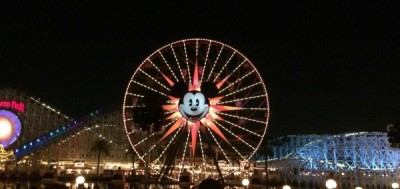 PARADISE PIER AT NIGHT
Sensing a theme here? Paradise Pier is always a bustling, busy place, being the home to the popular attractions California Screamin' and Toy Story Midway Mania. But at night, when all the tiny lights rimming the attractions turn on and Mickey's Fun Wheel cycles through all the colors of the rainbow, it's truly magical.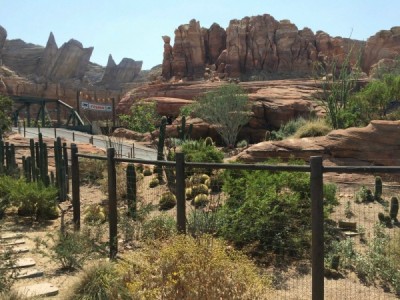 OVERLOOKING RADIATOR SPRINGS RACERS
In your rush to get to the ride before the line gets insanely long, you might not notice the area where you can watch the ride as the cars race past the Cadillac Range Mountains. After you've won (or not!) the big race, take time to stroll to this area, and look at the gorgeously crafted landscape. You'll also find national park like placards describing the rock formations in front of you, adding to the illusion that you're actually in Radiator Springs. Cheer on your favorite car while you're at it!

GHIRARDELLI
Maybe it's a hot day and you need to duck into someplace air conditioned. Maybe it's raining and cold outside (hey, it happens!) and you want a nice, steaming cup of hot cocoa. Or maybe you just are in the mood for something sweet. Ghirardelli is a great place to stop and simply breathe in the aroma of chocolate. But don't show up on an empty stomach or you're likely to buy everything in sight. Check out the murals behind the ordering station – when certain items are ordered, it comes to life. Friendly Cast Members are often on hand to give out small packaged samples, too!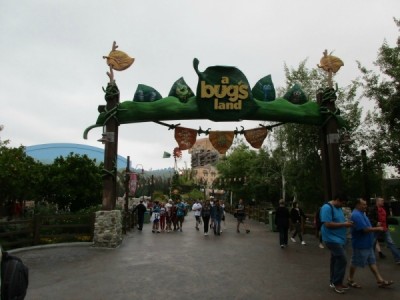 photo courtesy Vikki Carlson Turner
A BUG'S LAND
I don't know why, but I've always been fascinated with the idea of being miniaturized. And A Bug's Land makes you feel like you've suddenly shrunk to the size of Flik, Atta and their friends. From park benches that appear to be made from popsicle sticks to a water play area that is actually a leaky water hose, there are lots of little sight gags that are fun to look at even if you have no intention of riding the primarily kiddie-rides.
What are your favorite spots to enjoy at Disney California Adventure. Share in the comments!