This post may contains affiliate links for your convenience. If you make a purchase after clicking a link we may earn a small commission but it won't cost you a penny more! Read our full disclosure policy here.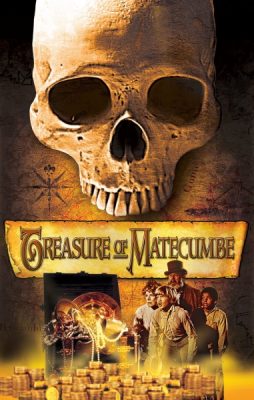 Based on Robert Lewis Taylor's 1961 novel A Journey to Matecumbe, Disney's Treasure of Matecumbe was theatrically released on July 1, 1976. The live action drama is 117 minutes in length.
Plot Summary
In post-Civil War Kentucky, young Davie Burnie (Johnny Doran) and his aunts, Effie (Jane Wyatt) and Lou (Virginia Vincent), face the loss of the longtime family estate, Grassy, after Davie's father, Captain Clay Burnie, died during the war. Then, as so often happens in Disney movies, a light appears from the darkness—the family's former slave, Ben (Robert DoQui), who accompanied Captain Burnie in the fighting, returns and reveals that the captain accumulated a substantial sum of gold while trading at Mobile, Alabama and that he hid said specie on Matecumbe island in Florida such as to prevent the villainous Captain Spangler (Vic Morrow) and his men from stealing the treasure. The family quickly uncovers the pertinent treasure map written in invisible ink in one of Captain Burnie's books, but just as the map is located, Spangler and his minions barge into the house, impelling Davie to flee. The lad joins with a friend, Thad (Billy Atmore), and embarks on a dangerous mission to recover the treasure and save Grassy. The odds of two youths successfully venturing from Kentucky to Florida alone are slim, but, fortunately, the duo gains a cast of unlikely friends, including a runaway bride named Lauriette Paxton (Joan Hackett), a faux doctor named Ewing T. Snodgrass (Peter Ustinov), and Davie's ne'er-do-well uncle Jim (Robert Foxworth), along the way. Together, this group just might possess sufficient strength to repel Spangler's repeated attempts at ambush and recover the treasure. Will the group succeed in its endeavor?
Conviction
As Treasure of Matecumbe develops, Davie emerges as a fearless youth determined to secure his father's treasure at all costs to save Grassy for his aunts and for himself. Foolish though his resolution may appear, the lad is undoubtedly principled, willing to suffer death rather than to allow the treasure to fall into the hands of his father's enemies.
Trust
In life, people often struggle to accurately gauge who is trustworthy and who is not. Said conundrum plays a major role in Treasure of Matecumbe as Lauriette, Snodgrass, and Uncle Jim—all seemingly self-interested people who do not much like each other—amalgamate into a loyal force intent on aiding the boys in their quest.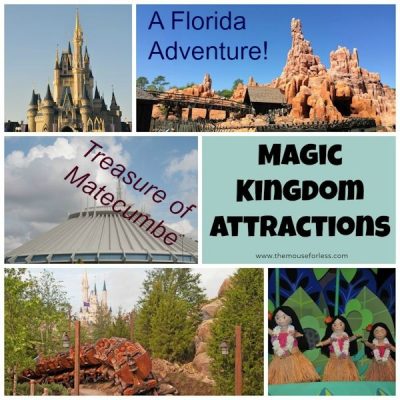 Action
Treasure of Matecumbe is loaded with action.
Early in the film, Spangler's men abruptly break into Grassy in search of Ben and Captain Burnie's treasure. During several intense minutes, the front door is smashed, the bedroom door is barricaded, one of the burglars is repeatedly clocked in the head with a frying pan, Davie and Ben escape through a window, Davie and Thad gallop away on a horse, and numerous shots are fired.
Thereafter, Spangler and his men engage in several intense battles with their opponents on land and sea; Davie's wallet is stolen aboard a riverboat; Lauriette is thrown overboard by the thief, and the boys voluntarily follow her into the water; Thad fakes a serious spider bite to help him and Davie escape a jail cell; members of the Ku Klux Klan attempt to lynch Jim Burnie at Friar's Point before Davie, Lauriette, Thad, and Snodgrass orchestrate a dazzling rescue; Jim, Lauriette, and Snodgrass manage to fight a group of rascals while dancing; and the players battle a hurricane and hostile Indians.
Effects
The quality of the special effects in Treasure of Matecumbe is inconsistent. The film contains some great visuals, mainly explosions, but also some lackluster sights, especially during the Everglades segments towards the end of the movie. Here, the characters paddle against blue screens with low-quality stock footage of animals interspersed, a distracting juxtaposition.
Music
Played over the opening credits, "Matecumbe" is a smooth number that previews the rich benefits that will arise from the discovery of the treasure on Matecumbe. The song feels somewhat out of place—with its frequent repetition of the title word and its heavy incorporation of drums, "Matecumbe" transported my mind to the Africa section of Disney's Animal Kingdom, not to the mid-nineteenth century American frontier—but it is catchy, especially if you listen to it more than once.
Additionally, suspenseful background music nicely augments the tension in the scene where Spangler's men break into Grassy, sober music complements the fatal shooting of Ben, and folksy frontier band music lightens the mood during a pitstop shortly after Uncle Jim makes his debut.
Humor
The seriousness of many of Treasure of Matecumbe's more intense moments is mitigated by severe overacting on the part of most of the cast. Said overacting is amusing to an extent, and I find the trait beneficial to Disney's many comedies of the late-1960s and 1970s, but Treasure of Matecumbe is not a comedy at heart. Still, the film features its share of genuine laughs.
Upon arriving at Grassy in the film's opening moments, Sheriff Coffey (Warde Donovan) momentarily masks the real purpose of his trip by telling Effie, Lou, and Davie that "it's gonna be another hot one [day]." Effie's response: "You made a mighty long ride to tell us something we already know, Sheriff Coffey."
Effie surmises that a noise outside the house is "just the wind." Unfortunately for her and her family, without a moment passing following the remark, Spangler's men smash down the front door.
Thad takes a whiff of Lauriette's wedding bouquet…eww! Well, I guess that's what happens when flowers linger in a stable.
Snodgrass impersonates an Indian doctor to try to swindle money from unsuspecting locals—either that or his products really can cure every ailment known to mankind! In any event, the doctor soon shows both a moral compass and genuine intelligence.
Jim is revealed to be a Renaissance man of sorts, albeit not the ideal type of Renaissance man: his salt factory was quickly destroyed by a dam burst, and his attempted railroad collapsed into a bog. Yikes!
In leaving Davie, Thad, Lauriette, and Snodgrass without transportation in the Everglades, Spangler's minion Catrell (Mills Watson) comforts his enemies by noting that starvation should not be a concern because mosquitoes will do the damage first. Catrell has a point!
Relationship to Other Disney Films
Treasure also plays a major role in Treasure Island (1950), Tom and Huck (1995), Atlantis: The Lost Empire (2001), Treasure Planet (2002), National Treasure (2004), National Treasure: Book of Secrets (2007), and the Pirates of the Caribbean series (2003, 2006, 2007, 2011, 2017).
Early in Treasure of Matecumbe, Davie and Thad board a riverboat. Riverboats are also seen in The Rescuers (1977) and The Princess and the Frog (2009).
Keelboats, utilized throughout Treasure of Matecumbe, especially by Snodgrass, were prominently featured in Davy Crockett and the River Pirates (1956).
The American Civil War also factors into The Great Locomotive Chase (1956) and The One and Only, Genuine, Original Family Band (1968).
Peter Ustinov had previously contributed to Blackbeard's Ghost (1968), Robin Hood (1973), and One of Our Dinosaurs Is Missing (1975) for Disney.
Native Americans also feature prominently in Davy Crockett, King of the Wild Frontier (1955), Davy Crockett and the River Pirates, Westward Ho, the Wagons! (1956), The Light in the Forest (1958), Tonka (1958), Savage Sam (1963), Those Calloways (1965), The Apple Dumpling Gang Rides Again (1979), and Pocahontas (1995).
Treasure of Matecumbe was the fourth of seven Disney films to feature Dick Van Patten, who briefly appears as the host of the three-card monte game on the riverboat. Van Patten had previously appeared in Snowball Express (1972), Superdad (1973), and The Strongest Man in the World (1975) for Disney; and he subsequently contributed to Gus (1976), The Shaggy D.A. (1976), and Freaky Friday (1976) for the studio.
George Lindsey, who briefly appears as the sheriff that locks the boys in the jail cell, had previously contributed to The Aristocats (1970), Snowball Express, Charley and the Angel (1973), and Robin Hood for Disney; and he subsequently contributed to The Rescuers for the studio.
In the Parks
The final scenes of Treasure of Matecumbe were shot on Walt Disney World's original "Discovery Island," which is situated in Bay Lake behind the Contemporary Resort. From 1974 to 1999, guests could venture to this island to interact with wildlife. The island's purpose as an attraction was obviated by the debut of Disney's Animal Kingdom theme park in 1998. The current "Discovery Island" section at the Animal Kingdom was termed "Safari Village" until the closure of Bay Lake's Discovery Island to guests.
Riverboats at Disney theme parks include the "Liberty Square Riverboat" at Walt Disney World's Magic Kingdom, the "Mark Twain Riverboat" at Disneyland Park and Tokyo Disneyland Park, and the "Thunder Mesa Riverboat Landing" at Disneyland Park Paris.
Respective keelboat attractions, both called "Mike Fink Keel Boats," were featured at Disneyland Park from 1955 to 1997 and at the Magic Kingdom from 1971 to 2001.
In Treasure of Matecumbe, the characters visit New Orleans. New Orleans-themed subsections are featured at Disneyland Park and Tokyo Disneyland Park; and two Louisiana-themed resort hotels, "Port Orleans Riverside" and "Port Orleans French Quarter," are included at Walt Disney World.
Overall
On the plus side, the plot of Treasure of Matecumbe is suspenseful and engaging. On the downside, the acting is bad, and some scenes, especially that with the KKK, are out of place for a family movie. Treasure of Matecumbe would have benefited had it been released by Disney in later years on a bigger budget under the Touchstone Pictures label, which Ron Miller, the executive producer of Treasure of Matecumbe, created for Disney's more adult fare in 1984. In sum, the movie is enjoyable, but parents should watch it first before showing it to younger children.
What do you think of Treasure of Matecumbe? Let me know in the comments!
Incoming search terms:
song at opening of treasure of matecumbe