This post may contains affiliate links for your convenience. If you make a purchase after clicking a link we may earn a small commission but it won't cost you a penny more! Read our full disclosure policy here.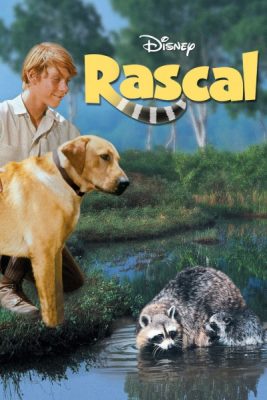 Based on Sterling North's 1963 memoir of the same name, Disney's Rascal was theatrically released on June 11, 1969. The live action comedy-drama is eighty-five minutes in length.
Plot Summary
In the middle of the twentieth century, an aged Sterling North (voiced by Walter Pidgeon) recollects a childhood summer fifty years earlier in rural Wisconsin. There, prior to the respective departures of Sterling's widower father, Willard North (Steve Forrest), and his older sister, Theo North (Pamela Toll), for work reasons, the family dog, Wowser, chases off a mother raccoon, leaving one of said raccoon's kin stranded. Sterling (Bill Mumy) and his father agree that they should take the baby raccoon, soon named "Rascal," home to care for it, and Sterling quickly grows attached to the critter.
Unfortunately for Sterling, Rascal becomes at first a threatened nuisance and later a real nuisance to the North's otherwise kindly neighbors, Garth Shadwick (Henry Jones) and Cy Jenkins (John Fiedler). Furthermore, the housekeeper that Theo wants to hire for Sterling while she and Mr. North are away, Mrs. Satterfield (Elsa Lanchester), hates animals. Sterling is caught in a bind: he has no human companionship, and his beloved pet is causing problems throughout the town. How will the saga conclude?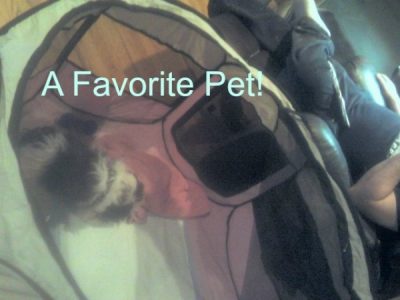 Nature
Nature and the animal world significantly contribute to Rascal's plot in two ways. First, these elements provide a nostalgic aura, which is an appropriate feeling since the film is a remembrance of decades-old events. Additionally, nature affords structure to Sterling's life. Considering that his mother has passed away and that his father and sister are often away from home, his pet dog and raccoon provide companionship in an otherwise isolated life.
On a related note, Sterling's secluded home life symbolizes the dichotomy between security and happiness. While the presence of a maid such as Mrs. Satterfield might provide more security to Sterling in the absence of his family, the housekeeper's dislike of animals would make Sterling unhappy and override her potential benefits.
Growing Up
In life, childhood innocence often gives way to less savory qualities. Rascal demonstrates such an evolution in changing from a harmonious youth to a more nuanced critter as the film progresses.
At the same time, the process of growing up leads to an increase in one's responsibilities. Sterling must adjust quickly to these responsibilities in caring for himself, and Mr. North must ponder whether his parental responsibilities should take precedence over his often visionary business interests. In other words, does Mr. North owe it to Sterling to stay home more often?
Lying
Sterling repeatedly avoids referencing Mrs. Satterfield in letters to his sister even when information on the would-be maid is requested. Such a reference would have probably satisfied Theo and allowed Sterling to proceed alone. Does Sterling avoid mentioning Mrs. Satterfield out of a moral aversion to lying? The boy is respectful to his elders and generally seems to have his priorities in order, so such an explanation is plausible. Furthermore, Sterling finally does answer the question "How is Mrs. Satterfield?" after he accidentally runs into her during a bike ride and is given an annoyed "I'm fine" in response to a question about whether she was hurt. A legalistic mind indeed!
In any event, Sterling tells fewer lies than the title character from Pinocchio (1940).
Music
The film largely utilizes soothing instrumental music, seemingly the tune of a harmonica mixed with human whistling. This music is well chosen to foster a sense of nostalgia. A lyrical number towards the middle of the film, "Summer Sweet," offers a similar vibe and could easily have been used as an introductory number. Its placement works well, however, because it affords joyous spontaneity to Sterling's proceedings; the utilization of the song at the start of the film would, thus, have been formulaic but counterproductive.
Humor
Rascal suffers from an identity crisis in fluctuating between a drama and a comedy. Elements of both genres are featured throughout the film, but the first half is more somber with occasional humor, while the second half is funnier with extended uproarious segments.
Along the way, one of Sterling's classmates gives a never-ending list of her summer plans; Mr. North fails in an attempt to promote the good points of pets to Mrs. Satterfield through logic; Rascal consumes seemingly every food and drink known to man, including strawberry ice cream, pies, bottled root beer, marshmallows, Mr. Jenkins's corn, Mr. Shadwick's eggs, Mrs. Folger's jam, and Mrs. Krause's molasses; Rascal ransacks Mr. Pringle's general store; and Walt Dabbett (Richard Erdman) causes chaos with his flamboyant driving style and engages in a high stakes drag race with Mr. Shadwick.
Relationship to Other Disney Films
Rascal was the second Disney film based on a Sterling North book, So Dear to My Heart (1949) being the first.
After Sterling is disqualified from the Fireman's Picnic pie eating contest because Rascal shares from his plate, Sterling playfully wonders why Rascal was not given a special prize for "best raccoon pie eater." A similar prize, albeit for a sheep rather than a raccoon, was prominently rewarded in the closing moments of So Dear to My Heart.
Like Rascal, Danny the sheep in So Dear to My Heart ransacks a general store.
Rascal's ending is similar to the conclusion of Old Yeller (1957) in that a detached father figure must console a son after the loss of a beloved pet.
Raccoons were also featured in The Gnome-Mobile (1967), Guardians of the Galaxy (2014), and Guardians of the Galaxy Vol. 2 (2017).
A neighbor also complains about a troublesome pet in The Fox and the Hound (1981).
John Fiedler, who played the North's neighbor and local drugstore owner Cy Jenkins in Rascal, later gained fame as the voice of Piglet in The Many Adventures of Winnie the Pooh (1977) and other Winnie the Pooh releases until his death in 2005.
Elsa Lanchester, who portrayed Mrs. Satterfield in Rascal, had previously appeared in Mary Poppins (1964), That Darn Cat! (1965), and Blackbeard's Ghost (1968) for Disney.
Jonathan Daly, who portrayed Reverend Thurman in Rascal, subsequently appeared in The Million Dollar Duck (1971), Superdad (1973), The Strongest Man in the World (1975), Treasure of Matecumbe (1976), The Shaggy D.A. (1976), and Amy (1981) for Disney.
Nature and wildlife were the focus of Walt Disney's fourteen-part "True-Life Adventure" series between 1948 and 1960 and are the focus of the ongoing "Disneynature" film series.
Overall
Rascal fails to qualify completely as a comedy or as a drama, but the film contains enough aspects of each genre to be an enjoyable, if schizophrenic, watch.
What do you think of Rascal? Let me know in the comments!
Sponsored Ad:  Would you like to help support The Mouse For Less website in continuing their mission of being THE Disney vacation planning resource?  You can do so by purchasing Rascal from our Affiliate Link through Amazon. Thanks so much for your support!
Did you like this article? Make sure to share it with your friends! Check below for easy ways to share!
Incoming search terms:
https://www themouseforless com/blog_world/movie-review-rascal/
rasscal mousemovie