This post may contains affiliate links for your convenience. If you make a purchase after clicking a link we may earn a small commission but it won't cost you a penny more! Read our full disclosure policy here.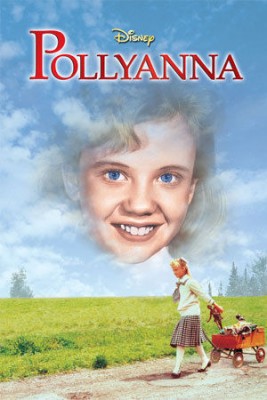 DVD Cover Copyright Disney
A live action adaptation of Eleanor H. Porter's 1913 novel of the same name, Disney's Pollyanna was theatrically released on May 19, 1960. The film, which marked the Disney debut of legendary teen actor Hayley Mills, is 134 minutes in length.
Plot Summary
Following the death of her parents, a preteen girl named Pollyanna Whittier (Hayley Mills) travels to a traditional early-twentieth century New England community, Harrington, to live with her aunt Polly Harrington (Jane Wyman). As might be inferred, Polly Harrington is the linchpin of Harrington, being the granddaughter of the town's founder.
The people of Harrington are generally miserable. Some of these disgruntled residents, such as Mrs. Snow (Agnes Moorehead) and Mr. Pendergast (Adolphe Menjou), are elderly loners, but the majority of the people are fed up with the comprehensive control exuded by Ms. Harrington over the town and its affairs. If they go against her, their lives will grow even more melancholy.
Their misgivings about Polly Harrington notwithstanding, the locals grow to adore her niece. Pollyanna has brought joy to their lives through her emphasis of positive thought, a technique she calls "the glad game." With the grudge between the people of Harrington and Ms. Harrington intensifying, however, can Pollyanna retain her magical touch?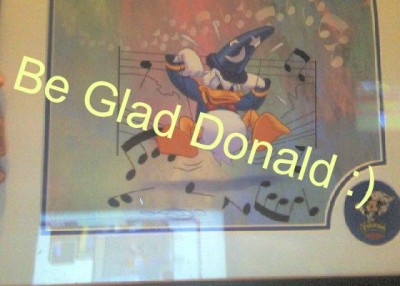 Viewing Tips
Pay attention to the people departing the train at the beginning of the film. They all factor into the story. Also, note the facial expressions throughout the movie because they well portray the true feelings of the respective characters.
Changes
Disney movies never follow their respective source materials to the letter. Changes to this end are usually made to mitigate the effects of dark inspirations, such as Carlo Collodi's Pinocchio (1883), but Pollyanna was altered for largely the opposite reason: the book was deemed so sweet as to border on nauseating.
Concerning Porter's novel and its version of "the glad game," rookie Director David Swift did not mince words. He said, "In the book, Pollyanna was so filled with happiness and light that I wanted to kick her. In the old days [meaning the book], she [Pollyanna] came on like Betty Hutton, spouting her philosophy. Now she is shy. We have an adult crag her advice out of her. What we have done is to bring up Pollyanna's entertainment value. With radio and television, the public has become more professional in its taste. The day when women would sit around at night, reading and crying, is finished. Pollyanna has to be made more palatable. Today, to get any kind of message in a movie, you have to use comedy—as [Charlie] Chaplain does—or else do it very deftly. You cannot just stand around yelling gladness and happiness." (1)
Newsday film critic Ben Kubasik concurred with Swift's sentiments. In his review of Pollyanna, Kubasik said, "Happily, Disney's adaptor-director, David Swift, provided a script full of fast action that rarely allows any great wallowing in over-sentimentality." (2)
To account for Hayley Mills's English accent, Disney presented Pollyanna as the orphan of missionaries from the British West Indies, not domestic missionaries as in the novel. (3)
Production
Both the book and the movie are set in early-twentieth century New England, and shooting sites in Connecticut and Massachusetts were considered, but, in the end, the film was shot in Santa Rosa, California, about fifty miles north of San Francisco. A neglected home in the area was used for Mr. Pendergast's house. To preserve the intended spooky vibe of this residence, Swift was careful to eliminate superfluous visuals of adjacent vineyards and palm trees during production. (4)
Reception
Critics were largely enthusiastic about Pollyanna. "Everyone keeps talking about the need for 'family' pictures. Well, here it is," said one review. (5)
In Newsday, Ben Kubasik lauded the effort, especially Mills's performance, saying, "There is much about Walt Disney's 'Pollyanna,' which opened yesterday at Manhattan's Radio City Music Hall, to make it a thoroughly heart-warming treat for filmgoers of all ages. But the most remarkable single element in the film, based on Eleanor H. Porter's novel, is 13-year-old Hayley Mills' performance in the title role." (6)
A.H.  Weiler of the New York Times was more lukewarm on Pollyanna. Weiler was impressed with Mills's performance, which he described as "restrained, natural and gratifyingly mature," but he found the plot predictable and the pacing inconsistent. (7)
Villains
Although Pollyanna lacks a true villain, Polly Harrington is an excellent antagonist. Ms. Harrington is not evil, just insecure, but her overbearing personality suffices to make one root against her.
It soon becomes obvious that Ms. Harrington's housekeepers are miserable because of her. The demeanor of one of these workers, Nancy (Nancy Olson), quickly changes from brusque to friendly after spending time with Pollyanna.
False Charity
A key theme in Pollyanna is the difference between charity undertaken for kindness and charity undertaken for aggrandizement. Whereas Pollyanna is genuinely enthusiastic in her charitable endeavors, her aunt is involved solely for prestige. Ms. Harrington's excessive philanthropic activities coupled with her ownership of many of the town's institutions, including the newspapers, banks, and mills, have so tightly bound the residents to the woman that they detest her push to fund a new orphanage, preferring instead to raise the money themselves through a carnival.
Humor
Pollyanna is hysterical at moments.
The orphan Jimmy Bean (Kevin Corcoran) commences the flick by "horsing around" with a hula hoop.
Nancy and Pollyanna combine for several awkward moments, one involving a dog; one involving Nancy's boyfriend, George (James Drury); one involving the ownership of a town institution; and one involving Mrs. Snow. Pollyanna also enjoys some amusing moments with Ms. Harrington's sometime-lover, Dr. Edmond Chilton (Richard Egan).
Ms. Harrington's servants exude some awkward facial expressions, signifying covert discontent with their boss.
A boatload of fun is had at the bazaar. The cakes look divine!
A horse outside the church concurs with the congregation's general opinion on the sermon of Reverend Paul Ford (Karl Malden).
Mr. Pendergast offers technical explanations of light refraction and unleashes anger at the barber shop. Herd in those sheep!
Music
Music is only a minor feature of Pollyanna, but it is well utilized. Swift, whimsical tunes accompany the antics of Jimmy Bean during the opening credits and Pollyanna's shopping excursion with Aunt Polly, respectively; and somber music complements both Pollyanna's introduction to Aunt Polly and Dr. Chilton's contentious departure from Polly's house. Also noteworthy is church music and assorted tunes at the carnival, including a choir performance of "America the Beautiful."
Emotion
I found the final twenty or so minutes of Pollyanna to be extremely sad. I cried, and there is a good chance you will too.
Relationship to Other Disney Films
Mills would go on to star in The Parent Trap (1961), In Search of the Castaways (1962), Summer Magic (1963), The Moon-Spinners (1964), and That Darn Cat! (1965).
David Swift subsequently directed The Parent Trap and wrote Candleshoe (1977) for Disney.
Jane Wyman subsequently played the mother and wife, Katie Willard, in Bon Voyage! (1962).
Having also played Francis in The Swiss Family Robinson, the late Kevin Corcoran appeared in both of Disney's major live action productions in 1960. Hayley Mills's father, John Mills, starred as the father in The Swiss Family Robinson.
Mr. Pendergast notes that Jimmy's long hair resembles a coonskin cap. Coonskin caps became a fad in the late-1950s following Disney's heralded productions Davy Crockett, King of the Wild Frontier (1955) and Davy Crockett and the River Pirates (1956).
Orphanages were also prominently featured in The Rescuers (1977) and Meet the Robinsons (2007).
In the Parks
No attractions or character meets based on Pollyanna are featured at Disney's theme parks.
The rarely-utilized "Aunt Polly's Dockside Inn" on the Magic Kingdom's "Tom Sawyer Island" is named after the character from the Mark Twain novels The Adventures of Tom Sawyer (1876) and The Adventures of Huckleberry Finn (1884), not the Aunt Polly from Pollyanna.
Overall
Pollyanna is a masterpiece. It will make you laugh, it will make you cry, and you will be glad that you watched it.
Notes
1) Schumach, M. (1959, June 9). NEW POLLYANNA WILL BE SUBTLE: Heroine's Character to Be Revised for Disney Film — Patricia Marmont Signs. New York Times, p. 44. Retrieved October 26, 2015, from http://0-search.proquest.com.alpha1.suffolk.lib.ny.us/docview/114796885?accountid=35174
2) Kubasik, B. (1960, May 20). A DISNEY WINNER. Newsday, p. 5C. Retrieved October 26, 2015, from http://0-search.proquest.com.alpha1.suffolk.lib.ny.us/docview/898280170?accountid=35174
3) Knickerbocker, P. (1959, August 30). OUT WEST WITH NEW ENGLAND'S 'POLLYANNA' New York Times, p. 7. Retrieved October 26, 2015, from http://0-search.proquest.com.alpha1.suffolk.lib.ny.us/docview/114682485?accountid=35174
4) Ibid.
5) Watts, S. (1997). Disney and Domestic Security. In The Magic Kingdom: Walt Disney and the American Way of Life (p. 332). Columbia, Missouri: University of Missouri Press.
6) Kubasik, B. (1960, May 20).
7) Weiler, A. (1960, May 20). The Screen: 'Pollyanna': Hayley Mills Portrays 'Glad Girl' Heroine. New York Times, p. 26. Retrieved October 26, 2015, from http://0-search.proquest.com.alpha1.suffolk.lib.ny.us/docview/114976822?accountid=35174
What do you think of Pollyanna? Let me know in the comments!
Sponsored Ad:  Would you like to help support The Mouse For Less website in continuing their mission of being THE Disney vacation planning resource?  You can do so by purchasing Pollyanna from our Affiliate Link through Amazon. Thanks so much for your support!
Incoming search terms:
https://www themouseforless com/blog_world/movie-review-pollyanna/
https://www themouseforless com/blog_world/movie-review-pollyanna/#:~:text=Pollyanna is a masterpiece It will make you laugh, it will make you cry, and you will be glad that you watched it
pollyanna movie review