This post may contains affiliate links for your convenience. If you make a purchase after clicking a link we may earn a small commission but it won't cost you a penny more! Read our full disclosure policy here.
Based on John Godey's 1967 novel A Thrill a Minute with Jack Albany, Disney's Never a Dull Moment was theatrically released on June 26, 1968. The live action comedy, which was accompanied during its theatrical run by Disney's 1933 short "The Three Little Pigs," is 100 minutes in length. (1)
Plot Summary
In New York City, a B-List actor named Jack Albany (Dick Van Dyke) departs the shooting of a crime-drama television show and begins to practice his lines for a soap opera filming the next day while walking in a dark alley. Suddenly hearing approaching footsteps, Albany slips into an adjacent building, where he receives a surprisingly enthusiastic greeting from a man named Florian (Tony Bill), who believes that Albany is the famous gangster for whom he had been waiting, Ace Williams (Jack Elam). Unable to convince Florian otherwise, Albany is taken to the estate of mob boss Leo Joseph Smooth (Edward G. Robinson), who had recruited Williams to aid in the robbery of a massive new painting from the Manhattan Museum of Art. Dealing with a group of Smooth's criminal minions in addition to Smooth's kindly art teacher, Sally Inwood (Dorothy Provine), who is not privy to Smooth's schemes, Albany decides to assume the biggest acting role of his career—he will pretend to be Ace Williams and hopefully thwart the robbery through improvisation. Unfortunately for Albany, the real Ace Williams shows up, creating an awkward, and potentially deadly, situation. Will Albany's production see a fairytale ending, or will Albany meet an unfortunate fate?
Music
Although Never a Dull Moment lacks lyrical numbers, a suspenseful tune reminiscent of "The Pink Panther Theme" recurs throughout. This music well complements the motions of Jack Albany through a world of shady characters.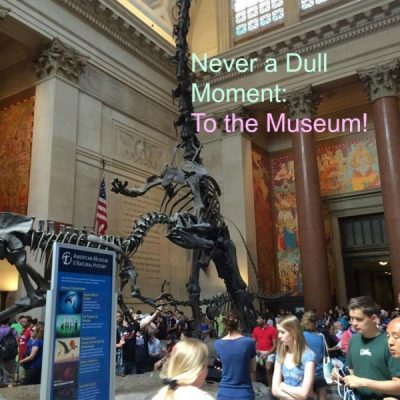 Humor
Never a Dull Moment is consistently amusing but lacks truly hysterical moments. Compared to other Disney comedies of the period, such as The Misadventures of Merlin Jones (1964), The Computer Wore Tennis Shoes (1969), and The Barefoot Executive (1971), the humor in Never a Dull Moment falls somewhat flat.
A foreboding shootout between gangsters and police in the opening scene turns out to be part of a production within a production, not an actual criminal situation.
Despite being a B-List actor, Jack Albany receives a prestigious award…or at least he pretends such is the case by exalting a bottle of shaving cream as a trophy.
Florian serves as a literal whipping boy for Smooth, repeatedly slapped in the face for perceived transgressions. Ouch!
Smooth is an energetic artist, projecting his anger onto the canvas through random brush strokes, slams, and flings.
Upon entering a room where Smooth's minions are watching a crime show, Albany randomly starts behaving like he is a part of the show. Then again, maybe he is!
Albany devises a pun for Smooth's telephone operator, Bobby Macoon (Richard Bakalyan), who was formerly a boxer.
Albany feigns drunkenness after the revelation of Smooth's grand scheme in hopes of escaping. Amidst the drama, Albany enjoys a nutritious midnight snack of dog biscuits, without milk.
In what is by far the film's funniest segment, Albany amusingly attempts to reason with Ace Williams during a battle to prove their authenticity to Smooth. Something tells me that expecting Williams to spare him using desperate idealistic pleas such as "if two men in a situation like this can reach an accommodation, who knows but what nations, too, can learn to reason instead of fight" or "perhaps from the seed of concord we plant here tonight a great fruit-bearing tree will grow, an umbrella of peace, spreading its branches over the whole beautiful world, international brotherhood of every race and creed" will not suffice. On the other hand, such pleas can help influence benevolent third parties!
Cowboy Schaeffer (Slim Pickens) struggles to pronounce the term "Hors d'oeuvre." No matter; cocktail weenies for everyone!
The attempt by Smooth's minions to catch Albany, now known to be a phony, is complicated by varied props, including a gigantic hot dog, statues of tin soldiers, and a spinning mobile, in the museum's pop art gallery.
Relationship to Other Disney Films
Never a Dull Moment was the third of, as of 2017, four Disney films to feature Dick Van Dyke, who was named a Disney Legend in 1998. Van Dyke had previously appeared in Mary Poppins (1964) and Lt. Robin Crusoe, U.S.N. (1966) for Disney, and he subsequently appeared in Dick Tracy (1990) for the company. Van Dyke will appear in Disney's upcoming Mary Poppins sequel, Mary Poppins Returns, which is scheduled for release in December 2018.
Dorothy Provine, who portrayed Sally Inwood in Never a Dull Moment, had previously appeared in That Darn Cat! (1965) for Disney.
Never a Dull Moment was the first Disney film to be exclusively produced by Ron Miller, Walt Disney's son-in-law. Miller had previously been a co-producer or an associate producer for Moon Pilot (1962), Bon Voyage! (1962), Son of Flubber (1963), Summer Magic (1963), The Misadventures of Merlin Jones, A Tiger Walks (1964), The Monkey's Uncle (1965), That Darn Cat!, Lt. Robin Crusoe, U.S.N., and Monkeys, Go Home! (1967); and he continued to regularly produce films for the studio through The Black Cauldron (1985).
Overall
The plot of Never a Dull Moment is suspenseful, and the effort is entertaining enough, but if you are looking for a hilarious comedy, there are better options in Disney's library.
Notes
1) Thompson, H. (1968, August 15). Never a Dull Moment'. New York Times. Retrieved October 5, 2017, from http://www.nytimes.com/movie/review?res=9D00E3DC1030E034BC4D52DFBE668383679EDE.
What do you think of Never a Dull Moment? Let me know in the comments!
Sponsored Ad:  Would you like to help support The Mouse For Less website in continuing their mission of being THE Disney vacation planning resource?  You can do so by purchasing Never a Dull Moment from our Affiliate Link through Amazon. Thanks so much for your support!
Did you like this article? Make sure to share it with your friends! Check below for easy ways to share!
Incoming search terms:
https://www themouseforless com/blog_world/movie-review-never-a-dull-moment/