This post may contains affiliate links for your convenience. If you make a purchase after clicking a link we may earn a small commission but it won't cost you a penny more! Read our full disclosure policy here.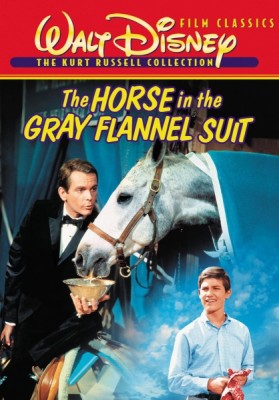 DVD Cover Copyright Disney
Based on Eric Hatch's novel The Year of the Horse, The Horse in the Gray Flannel Suit was theatrically released on December 20, 1968. The 113-minute live action flick, a combination comedy and drama, was preceded by the animated short "Winnie the Pooh and the Blustery Day," which was repackaged as the second of four segments in Disney's twenty-second full length animated feature, The Many Adventures of Winnie the Pooh (1977).
Plot Summary
In contemporary Connecticut, Mr. Fred Bolton (Dean Jones) of the Tomes Advertising Agency is caught in a quagmire. At the demand of Tom Dugan (Fred Clark), the chairman of the board of the Allied Drug and Food corporation, Bolton is afforded twenty-four hours to devise a marketing plan for Aspercel, Allied's indigestion relief pill. Barring a miracle, Tomes is going to lose its best client, and, to increase Bolton's personal stress, his kindhearted daughter, Helen Bolton (Ellen Janov), cries for her own horse, an expenditure well outside Mr. Bolton's comfort zone.
The situation is an unmitigated disaster…or is it? You see, by amalgamating his two problems, Bolton is able to devise an ingenious scheme in which he will buy Helen a horse, name it Aspercel, and, with the help of Helen's delightful riding instructor, Suzie 'S.J.' Clemens (Diane Baker), enter Helen and the horse in numerous contests, whereby Aspercel the pill will garner positive international fame. It is a convoluted scheme, but crazier plans have flourished. Will this one fall into that category?
Reviews
Newsday columnist Joseph Gelmis gave The Horse in the Gray Flannel Suit a negative review while praising the Winnie the Pooh short. Said Gelmis: " 'Winnie the Pooh and the Blustery Day' is a Disney color cartoon short, the second in a projected series. It is far superior to the feature film on the same bill, 'The Horse in the Gray Flannel Suit,' which is a revolting story about how a young girl and a horse help make her undeserving father a success on Madison Avenue in the advertising game." (1)
Imagination
Walt Disney's legacy is based on imagination, a desire to uncover new horizons and conquer new creative fields even when most people deemed him crazy. This concept is proclaimed by a frustrated Tom Dugan at his meeting with the Tomes Agency. Here, Dugan explodes, "Why are you people trying to hand me this imbecilic, half-baked, old half-gimmicked up campaign that wouldn't even sell life preservers in a shipwreck?! Where's the imagination around this place?! Why, this stuff wouldn't even keep the clients that we've got! I want new markets! I want to move up in class!"
Ah, yes; imagination, new markets. The jump from black-and-white cartoons to full length animated movies to live action movies to an immersive theme park in Anaheim, California to the utopian dreams of EPCOT and to resorts in Tokyo, Paris, Hong Kong, and Shanghai. Keep moving forward!
Family
What happened to Helen's mother? Did Mr. Bolton adopt the girl, is Mr. Bolton divorced, or is Mr. Bolton a widower? In any event, Mr. Bolton seems detached from his daughter. He clearly loves Helen, but his Aunt Martha (Lurene Tuttle) is closer with her, exuding awareness of Helen's horseback riding prowess and diffidence with boys, realities initially foreign to the girl's father.
Relationships
The relationship between Mr. Bolton and Helen is engaging because of its genuineness. Their initially distant relationship notwithstanding, they unselfishly come to relinquish their respective desires for their mutual happiness.
Less fulfilling are the respective relationships between Mr. Bolton and Suzie Clemens, and Helen and Ronnie Gardner (Tommy Kirk). The former intercourse receives much superficial attention, while the latter association displays much depth but lacks airtime.
Ronnie strives to help Helen overcome her shyness, and their limited interactions exude mutual affection, but this relationship is merely a subplot. The relationship could have been expanded, but the film is not intended to be a romance and is, therefore, bound to demonstrate superficiality.
Sportsmanship
The jockey of Aspercel's main competitor at the Washington International Horse Show, Lieutenant Mario Lorendo (Federico Piñero), demonstrates good sportsmanship throughout the proceedings, consistently encouraging and congratulating Suzie, Aspercel's jockey.
Mr. Bolton, conversely, demonstrates poor sportsmanship at Helen's first riding show. More concerned with the fate of his marketing deal than with Helen's setback, he screams at the judges when they eliminate Helen from further competition.
Sound
In a great decision to augment suspense, no audio aside from hoof stomps is inserted during several of the extended horse competition scenes. This dearth of sound makes one feel like he or she is witnessing the events firsthand.
Music
A swift, jazzy tune accompanies the opening credits. The number is not memorable, but it is a fun way to start the film. Additionally, the background music played against some of the riding footage augments the excitement prevalent in those scenes.
Humor
The Horse in the Gray Flannel Suit is rarely hysterically funny, but it is frequently amusing.
Numerous awkward happenings occur in the office elevator, including Mr. Bolton's acceptance of a disingenuous "thank you" and the presence of an elderly woman (Nydia Westman) who appears to be in the wrong building.
Contrary to the company's name, the Tomes Advertising Agency specializes in marketing popular medicines, not popular books.
Major events and meetings seem to be abruptly rescheduled throughout the film. Darn, why wasn't I informed earlier?!
Charlie Blake (Morey Amsterdam) of the Tomes Advertising Agency is an eccentric, slightly creepy figure. He constructs immersive, if faulty, digestion models and antagonizes Mr. Bolton for publicity purposes while the latter is accidentally imprisoned.
Mr. Bolton procrastinates in discharging his debts. He receives another in a string of bills from S.J. Clemens because, according to his secretary Catherine (Florence MacMichael), he has "shoved it aside several times."
Mr. Bolton discloses his marketing plan to Mr. Dugan while enduring numerous exercises, including weightlifting, swinging, boxing, medicine ball throwing, and squash.
Mr. Bolton endures a plethora of awkward physical and verbal encounters with Aspercel the horse. Err, Mr. or Mrs. Editor, his name is Aspercel, not Aspirin!
Relationship to Other Disney Films
The Horse in the Gray Flannel Suit was the only Disney film to feature both Dean Jones and Kurt Russell, who were named Disney Legends in 1995 and 1998, respectively.
The Horse in the Gray Flannel Suit was the first of three Disney films to feature both Dean Jones and Herbie, the others being The Love Bug (1968) and Herbie Goes to Monte Carlo (1977). Unlike the Herbie in the latter two flicks, though, the Herbie featured in The Horse in the Gray Flannel Suit is a pet dog, not a car.
As Mr. Bolton competed for ribbons in horse tournaments, another character played by Dean Jones, Mark Garrison, competed for a ribbon in a dog show in The Ugly Dachshund (1966).
One Winnie the Pooh short, "Winnie the Pooh and the Honey Tree," was previously released with The Ugly Dachshund, and another, "Winnie the Pooh and Tigger Too," was later released with The Island at the Top of the World (1974). These shorts were incorporated into The Many Adventures of Winnie the Pooh along with "Winnie the Pooh and the Blustery Day."
In the Parks
Guests can experience Pooh's blustery day on "The Many Adventures of Winnie the Pooh," a track ride located in Fantasyland at Walt Disney World's Magic Kingdom and in Critter Country at California's Disneyland Park.
At the "Tri-Circle-D Ranch" at Walt Disney World's Fort Wilderness Resort and Campground, guests can enjoy pony rides and embark on tame forty-five minute horse rides.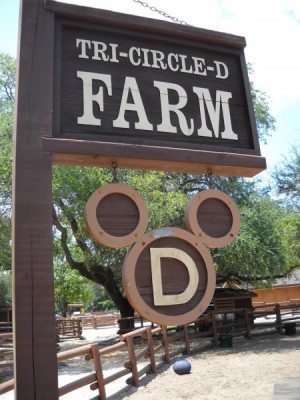 Photo Copyright Kelly Nobles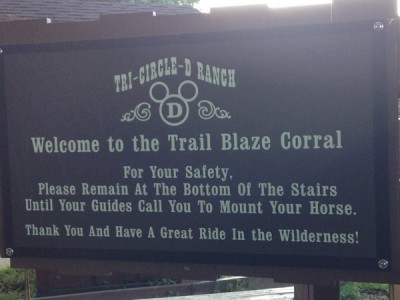 Photo Copyright Jessica Gelatt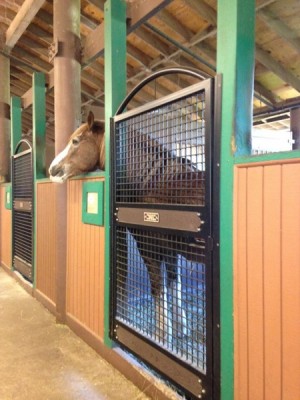 Photo Copyright Jessica Gelatt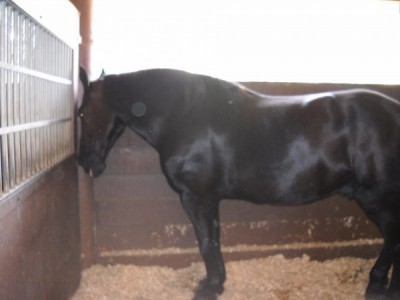 Photo Copyright Kelly Nobles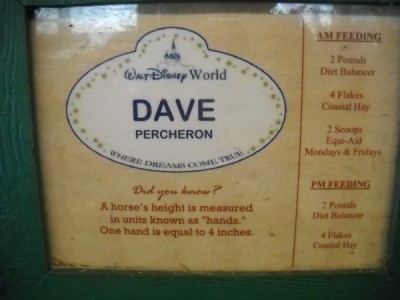 Photo Copyright Kelly Nobles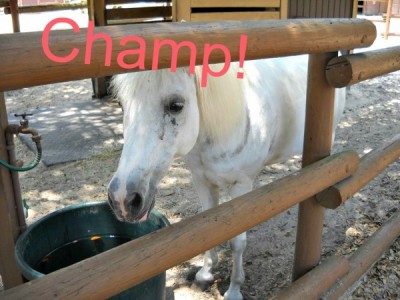 Photo Copyright Kelly Nobles
Overall
There are undoubtedly more touching dramas and funnier comedies than The Horse in the Gray Flannel Suit, but this film is an adequate effort, simultaneously engaging and amusing.
Notes
1) Gelmis, J. (1968, December 23). The 'Sea Gull' Exquisite and Brilliant. Newsday, p. 26A. Retrieved April 16, 2016, from http://0-search.proquest.com.alpha1.suffolk.lib.ny.us/docview/915775349?accountid=35174
What do you think of The Horse in the Gray Flannel Suit? Let me know in the comments!
Sponsored Ad:  Would you like to help support The Mouse For Less website in continuing their mission of being THE Disney vacation planning resource?  You can do so by purchasing The Horse in the Gray Flannel Suit from our Affiliate Link through Amazon. Thanks so much for your support!
Incoming search terms:
movie location the horse in gray flannelsuit
the horse in the gray flannel suit common sense media