This post may contains affiliate links for your convenience. If you make a purchase after clicking a link we may earn a small commission but it won't cost you a penny more! Read our full disclosure policy here.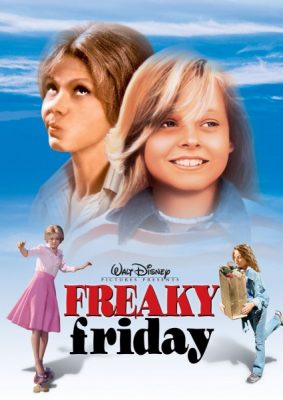 Based on Mary Rodgers's 1972 children's novel of the same name, Disney's Freaky Friday was theatrically released on January 21, 1977. The live action fantasy-comedy is ninety-eight minutes in length. A remake of Freaky Friday starring Jamie Lee Curtis and Lindsay Lohan was theatrically released on August 6, 2003.
Plot Summary
On a Friday the 13th in a 1970s suburban middle-class household, Mrs. Andrews (Barbara Harris) struggles to deal with her rebellious thirteen-year-old daughter, Annabel (Jodie Foster). Mrs. Andrews is perturbed with Annabel's messiness and her constant complaining about her difficult life at school, while Annabel, for her part, cannot see how maintaining a household, which also features a husband (John Astin), a young son, Ben (Sparky Marcus), and a dog, Max, can cause anybody stress. Their usually stark differences of opinion notwithstanding, mother and daughter agree on one key point: they wish they could switch places such as to prove how easy the other's life is. The simultaneous wishes are promptly granted, setting the stage for a surreal tutorial in empathy. Will Annabel and Mrs. Andrews enjoy a carefree day in the other's body, or will the old saying "Be careful what you wish for" prevail?
Sequel
Although Disney never created a sequel to Freaky Friday, the final scene provides an excellent lead for another film.
Empathy
The overt theme of Freaky Friday is empathy, the ability to put oneself in another person's shoes. Annabel cannot comprehend the difficulties related to her mother's various duties until she becomes her mother, and Mrs. Andrews cannot imagine how difficult her teenage daughter's days at school can be until she (re)enters the classroom.
On a related note, after switching places with her mom, Annabel sees her usual personal relationships from a different angle, realizing that her easygoing father is actually a domineering husband and that her seemingly perfect and annoying little brother is actually pretty cool.
Music
Freaky Friday commences with a lyrical number, appropriately titled "I'd Like to Be You for a Day," played against animated backdrops of a mother and a daughter imagining themselves in the other's shoes. The song is smooth and catchy if not especially memorable. Considering that it is featured in a non-musical film, the song is a good effort.
Later, a whimsical tune nicely accompanies a baseball game featuring Annabel and Ben, a soothing number does the same for a segment where Mrs. Andrews transforms Annabel's looks from those of a tomboy to those of a traditional young lady, and a zany number accompanies the scenes immediately after Annabel and Mrs. Andrews reenter their own bodies. Let's just say that the latter scenes feature baptism by fire, or, in the case of Mrs. Andrews, baptism through fire…on water skis!
Humor
The relationships among the Andrews family members are amusingly introduced, with Annabel using colloquial language to describe her younger brother and father, and Mr. Andrews misinterpreting everything his wife says, or else unsuccessfully trying to ignore her. For example, when Mrs. Andrews reveals that she has to meet with Annabel's principal to discuss their daughter's poor grades and asks her husband "what he thinks of that," he responds, "I'm sure you can handle it dear," emphasizing the conference rather than Annabel's situation.
After the great switch, Annabel, in her mother's body, follows Mr. Andrews out the door on a skateboard, while Mrs. Andrews, in Annabel's body, lectures her daughter's friends.
Mrs. Andrews causes a scene on the bus by diving on the floor to recover change that was stored in her daughter's sock—stinky!—before shouting words of disbelief to herself. An agitated passenger accurately surmises the problem: "there's something wrong with [Annabel's] noggin," or at least there is something different about its contents.
Annabel has some issues working the washing machine. Oh no; she's gonna blow! Indeed, simultaneously dealing with a phone call and an exploding washing machine while chewing bubble gum is not as easy as Annabel might have imagined…though her mother might have used less detergent.
While Annabel causes the washing machine to explode, Mrs. Andrews causes an explosion in her daughter's typing class by plugging in a faulty machine.
If the aforementioned problems were insufficient to cause Annabel and Mrs. Andrews to regret their wishes, experiencing an onslaught of hostile house visitors and mean teachers and classmates will do the trick!…Oh man; where did the Genie hide that magic lamp?
The Andrews' neighbor Boris Harris (Marc McClure), who hates Annabel because of an incident on the playground four years earlier, utters several funny lines. Harris surmises that his chronic nasal congestion might arise from "an allergy to [his] mother," and when Annabel, in Mrs. Andrews's body, tries to convince Harris that she has changed and is now "extremely nice," Harris responds, "To be perfectly frank, that's not saying much." Ouch!
The opposing field hockey coach (Ruth Buzzi) exudes poor sportsmanship during the big game, encouraging her players to "get Annabel Andrews and get her good!" As such, Mrs. Andrews is thrust into a game more akin to fencing than to field hockey. The game is, unfortunately or otherwise, not well officiated either; actually, it is not officiated at all.
While Annabel scores the winning run in Ben's baseball game, Mrs. Andrews scores the winning goal in the field hockey game! Unfortunately, Mrs. Andrews scores into her own net, so the other team wins.
Relationship to Other Disney Films
Freaky Friday was the third of five Disney films to feature Jodie Foster, after Napoleon and Samantha (1972) and One Little Indian (1973), and before Candleshoe (1977) and Flightplan (2005). (1)
Freaky Friday was the last of seven Disney films to feature Dick Van Patten. Van Patten, who portrayed Mr. Andrews's assistant boss, Harold Jennings, in Freaky Friday, had previously appeared in Snowball Express (1972), Superdad (1973), The Strongest Man in the World (1975), Treasure of Matecumbe (1976), Gus (1976), and The Shaggy D.A. (1976) for the studio.
The shifting of minds and bodies also occurred in The Shaggy Dog (1959) and The Shaggy D.A..
The unspoken thoughts of Mrs. Andrews and Annabel while in the other's body are voiced to the audience by Barbara Harris and Jodie Foster. Such a voicing of thoughts also occurs in Escape to Witch Mountain (1975) and Return from Witch Mountain (1978).
In the Parks
Although soaring through a ring of fire on water skis like Mrs. Andrews does in Freaky Friday is not an option, guests at Walt Disney World can partake in various water sports, including waterskiing, on Seven Seas Lagoon and Bay Lake. Reservations can be made at the Sammy Duvall's Watersports Centre in the Contemporary Resort.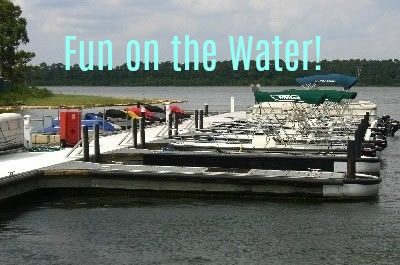 Overall
Amusing and thought provoking, Freaky Friday is solid family entertainment.
Notes
1) Smith, D. (2012). Live-Action Films. In Disney Trivia from the Vault: Secrets Revealed and Questions Answered (p. 131). New York: Disney Editions.
What do you think of Freaky Friday? Let me know in the comments!
Sponsored Ad:  Would you like to help support The Mouse For Less website in continuing their mission of being THE Disney vacation planning resource?  You can do so by purchasing Freaky Friday from our Affiliate Link through Amazon. Thanks so much for your support!
Did you like this article? Make sure to share it with your friends! Check below for easy ways to share!
Incoming search terms:
https://www themouseforless com/blog_world/movie-review-freaky-friday/
https://www themouseforless com/blog_world/movie-review-freaky-friday/#:~:text=The overt theme of Freaky becomes her mother, and Mrs
freaky friday story setting
freaky friday theme
https://www themouseforless com/blog_world/movie-review-freaky-friday/#:~:text=The overt theme of Freaky oneself in another persons shoes