This post may contains affiliate links for your convenience. If you make a purchase after clicking a link we may earn a small commission but it won't cost you a penny more! Read our full disclosure policy here.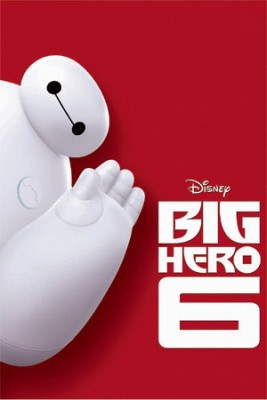 DVD cover copyright Disney
Big Hero 6 was theatrically released as Disney's fifty-fourth and most recent full length animated feature on November 7, 2014. It is based on the Marvel comic series of the same name and clocks in at 102 minutes.
Disney's fifty-fifth full length animated feature, Zootopia, is scheduled to be released on March 4, 2016.
Development
During a 2011 meeting with Disney Chief Creative Officer John Lasseter, Don Hall, who had just co-directed Winnie the Pooh (2011), voiced a desire to direct an animated film based around Marvel comics, the rights to which Disney had acquired in 2009. Hall pitched several ideas to Lasseter, who approved a concept proposed by Hall as an afterthought: Big Hero 6. (1)
On Lasseter's general belief in having filmmakers deliver numerous pitches simultaneously and Hall's specific proposal for Big Hero 6, the latter said, "It's something I think that John [Lasseter] started up at Pixar where he doesn't want you to kind of put all of your emotional eggs in one basket and just be like this is the only thing that I can see making. He likes you to think a little broader than that. The task of trying to put together three ideas, it makes you automatically kind of divert your focus into different things. For "Big Hero 6," I think I pitched maybe six or seven. It was the last one I pitched and I put the least amount of work into it as far as thinking about what we would do with it. It just had a very basic pitch and it was the last one, but that was one that I think for him had the emotional center that he felt compelled by." (2)
Hall had discovered Big Hero 6 while exploring Marvel's website, and he subsequently perused the comics, which he described as "fun and light." (3) The source was obscure, but Hall and Co-Director Chris Williams deemed this inconspicuousness beneficial. Hall said, "We were taking the characters' names and the title, and that was always about the extent of it. Once we created San Fransokyo this lived in its own world. And the origin story of this team had to come organically out of the story of this main character." (4)  In other words, the characters would be taken from the comic, but the story and setting would be unique.
The development of San Fransokyo, an amalgamation of the comic's Japanese backdrop and San Francisco, was important to the film's directors. Said Hall on the setting, "Your world is something you're going to live with the whole time. … We put a stake in the ground and said, 'OK, we want this world to be very lived in, very rich, very detailed.' … The idea is to pack the frame full of a visual wealth so you feel like people have been living here for a long time." (5)
To ensure a sense of realism, Disney requested official data for every edifice in San Francisco. Japanese touches were then added to these structures to create the desired setting. (6)
Baymax
Baymax, the film's "marshmallowy" icon, arose from sophisticated origins. Hall visited the Carnegie Mellon University robotics lab, where a professor, Chris Atkeson, discussed soft robotics with the director. On Baymax's purpose, Hall said, "I was looking for anything to guide us into a new place of robotics, to put a character on screen we hadn't seen before. I knew that was going to be a challenge because … we wanted him to be appealing and huggable. I felt the technology was so interesting and would make such a new, unique robot." (7)
Plot Summary
In the city of San Fransokyo, a fourteen-year old boy named Hiro Hamada has reached a proverbial crossroads in his life. Hiro is an undisputed genius, having graduated high school at the age of thirteen, but he is unable to harness his brilliance. Rather than using his love of science to aid society, Hiro creates miniature robots for competition in seedy bot fights, on which he illegally bets. Hiro is arrested in the aftermath of one of these competitions, but, unfazed, he plans to enter another bot fight later that same night!
Incredulous, Hiro's older brother, Tadashi Hamada, walks his sibling into a beneficial trap. Tadashi takes Hiro to his university, the San Fransokyo Institute of Technology, and introduces the youngster to his four best friends—Wasabi, Honey Lemon, Go Go Tomago, and Fred—in addition to a man of unmitigated importance: Professor Robert Callaghan, the quintessential roboticist, who discovered the scientific laws behind Hiro's bots. Hiro is now awestruck, and, afforded an opportunity to gain admission to the university through a presentation at the upcoming student showcase, he is determined to devise something great.
Hiro invents "Microbots," a series of small robots that can morph into anything one can imagine. Professor Callaghan is enamored with the Microbots and instantaneously accepts Hiro into the robotics program. There is only one problem: moments after the symposium culminates, a fire engulfs the auditorium, and, hearing that Professor Callaghan is trapped, Tadashi rushes to save his mentor. Tadashi does not make it out.
Hiro is distraught over Tadashi's death and refuses to leave his room. He had lost his parents more than a decade earlier, Aunt Cass subsequently serving as his guardian, and he has now lost his brother and best friend. His life no longer has a purpose. Fortuitously, however, a robot invented by Tadashi to help those in pain, Baymax, activates and contacts Wasabi, Honey Lemon, Go Go Tomago, and Fred to help. Hiro concurrently realizes that a Microbot in his pocket is attracted to another elsewhere, and he accurately concludes that the deadly fire was arson and that the perpetrator is still at large. Justice must be served, and Hiro's friends are eager to aid the process. With the benefit of science, Hiro, Baymax, Wasabi, Honey Lemon, Go Go Tomago, and Fred morph into superheroes intent on apprehending the antagonist.
The enthusiasm of the six friends is apparent, but their task is arduous. Will they succeed?
Morals
Knowledge can be applied to either the benefit or the detriment of society. Several characters in Big Hero 6 are forced to ponder the utilization of their brilliance.
Friendship
Hiro is surrounded by loving family members and true friends. Tadashi, Baymax, Wasabi, Honey Lemon, Go Go Tomago, and Fred are all invested in Hiro's wellbeing, even at the possible expense of their own safety.
Emotion
Upon seeing the trailers for Big Hero 6, I expected the film to be a comedy because of Baymax's antics. The film is indeed hysterical at moments, but it is only superficially a comedy.
Big Hero 6 is perhaps the most emotionally-draining animated flick in Disney history. The circumstances surrounding Tadashi's death had me shaking in my seat, and Baymax, although definitely funny, also exudes a more serious vibe. His role in helping Hiro overcome depression is no laughing matter.
Suspense
The suspense of Big Hero 6 is embedded in the characterization. Several characters are not what they superficially appear to be, and one key player endures a 270-degree change in personality over the course of the movie. Is said character good, bad, or somewhere in between?
The flick's antagonist adorns a grotesque costume including a Kabuki mask. The resulting appearance was unnerving to me and may scare young children. To make a comparison, I would correlate the scariness of this villain to that of the infamous Horned King from The Black Cauldron (1985).
Animation
The computer animation of Big Hero 6 is crisp, realistic, and an overall boon to the film.
Big Hero 6 was the benefactor of "Hyperion," new software developed by the Disney Animation Studios' technology team for lighting purposes. On this subject, Producer Roy Conli said, "We wanted to make sure we could get the air and light of San Francisco. I lived there years ago as a student, and I just remember the skies." (8) The sky is especially beautiful in the aftermath of Hiro's flight over San Fransokyo with Baymax.
Music
Big Hero 6 is not a musical. The one notable song, "Immortals," performed both as the protagonists transform into superheroes and during the end credits, is fast paced and fun.
Humor
Baymax is ignorant to colloquialism, passes odorless gas to fit himself through windows, and is adept at karate.
Fred, the mascot at the San Fransokyo Institute of Technology, provides the film's most hysterical moments. Among other activities, Fred sings and utters phrases in "French." Be sure to sit through the end credits for bonus laughs from Fred.
Aunt Cass is oblivious to motions behind her.
One of the film's funnier moments occurs mere seconds before the fire. Here, Hiro endures a problem with his pants similar to that endured by Mayor Turkey Lurkey in Chicken Little (2005).
Relationship to Other Disney Films
Bolt (2008) also features a dramatic fire scene.
With Disney's acquisition of Marvel in 2009, Walt Disney Studios distributes most of Marvel's live action films, including The Avengers (2012), Guardians of the Galaxy (2014), and Captain America: The Winter Soldier (2014).
Pixar's Cars 2 (2011) and Inside Out (2015) are set in Tokyo and San Francisco, respectively.
In the Parks
Unfortunately, no attractions or regular character meets based on Big Hero 6 are currently offered at either Walt Disney World or Disneyland.
Overall
Guaranteed to induce both laughs and tears from the audience, Big Hero 6 is a worthy addition to Disney's library of animated features.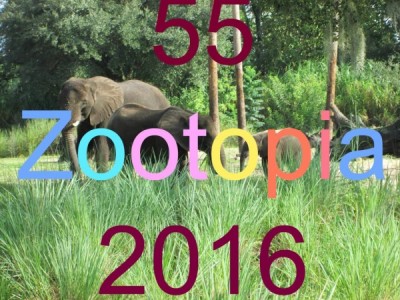 Photo copyright Kelly Nobles
Notes
1) Tilley, S. (2014, November 2). 'Big Hero 6': Disney brings little-known Marvel stars to big screen. Retrieved September 14, 2015, from http://www.torontosun.com/2014/10/30/big-hero-6-disney-brings-little-known-marvel-stars-to-big-screen
2) Ibid.
3) Rosenberg, S. (2014, November 6). 'Big Heroes' for the big screen. AM New York. Retrieved September 13, 2015, from http://0-search.proquest.com.alpha1.suffolk.lib.ny.us/docview/1623449417?accountid=35174
4) Keegan, R. (2014, December 9). ENVELOPE ROUNDTABLE; Behind the lines; Five directors discuss the unique challenges of animation. Los Angeles Times, p. S.20. Retrieved September 13, 2015, from http://0-search.proquest.com.alpha1.suffolk.lib.ny.us/docview/1634391568?accountid=35174
5) Keegan, R. (2014, October 27). OTHERWORLDLY: Disney builds San Fransokyo — a city with 83,000 buildings — for its 'Big Hero 6' Chicago Tribune, p. 4.1. Retrieved September 13, 2015, from http://0-search.proquest.com.alpha1.suffolk.lib.ny.us/docview/1616433600?accountid=35174
6) Ibid.
7) Rosenberg, S. (2014, November 6).
8) Miller, D. (2015, February 20). Software behind 'Big Hero 6' pushes envelope on computer animation. Los Angeles Times. Retrieved September 13, 2015, from http://www.latimes.com/entertainment/envelope/cotown/la-et-ct-disney-animation-big-hero-6-20150220-story.html
What do you think of Big Hero 6? Let me know in the comments!
Sponsored Ad:  Would you like to help support The Mouse For Less website in continuing their mission of being THE Disney vacation planning resource?  You can do so by purchasing Big Hero 6 from our Affiliate Link through Amazon. Thanks so much for your support!