This post may contains affiliate links for your convenience. If you make a purchase after clicking a link we may earn a small commission but it won't cost you a penny more! Read our full disclosure policy here.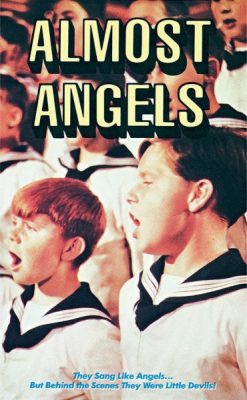 DVD Cover Copyright Disney
A live action musical drama, Almost Angels was theatrically released on September 26, 1962. The film, which was shown as part of a double bill with Lady and the Tramp (1955) (1), is ninety-three minutes in length.
Plot Summary
In contemporary Vienna, Austria, the Vienna Boys' Choir returns via train following a trip to the United States. At the station, Tony Fiala (Vincent Winter), the eleven-year-old son of the train's conductor (Fritz Eckhardt), questions one of the returning singers, Peter Schaefer (Sean Scully), about the choir, which he is interested in joining. Mrs. Fiala (Bruni Löbel), disregarding her husband's insistence that Tony learn a trade, brings Tony to the choir's audition session. His performance is exceptional, and Tony is accepted into the choir's boarding school, where he will work under the tutelage of Max Heller (Peter Weck).
Mr. Fiala is infuriated with the situation but nonetheless allows Tony to join the choir if his grades in the school's academic subjects remain satisfactory. To this end, Tony commences his tenure at the school on a one-month probationary period, and if his grades are poor, he will be expelled. Will Tony remain in the school and develop his promise as a musician?
Newspaper Review
In the New York Times, film critic Howard Thompson afforded Almost Angels an extremely positive review, deeming the effort engaging and charming. Said Thompson: "'Almost Angels' is an apt label for a wholesome little family film, attractive to the eye and ear, about the Vienna Choir Boys. It's a wise choice indeed for showing with a revival of Walt Disney's 'Lady and the Tramp,' starting yesterday on the circuits. Mr. Disney's European-made production is ideal fare for pre-adolescent youngsters, especially singing lads and any little girls determined to show the boys up.
On a genteel, pleasant level, the picture adds up very trimly as entertainment. The color, for instance, is excellent, making radiant Vienna, the Danube and the music school itself, where most of the scenes take place. As directed by Steven Previn, the pace is reasonably brisk.
Even the plot—if that's the word—seems reasonable, involving one youngster (Vincent Winter), more adept as a singer than as a scholar, and another boy (Sean Scully), whose voice breaks on the eve of a world tour, in a final reel that is amusing and touching. One hardly expects to find a Tom Sawyer or a Huck Finn in the Vienna Boys' Choir School, but we'll bet a Strauss waltz that they would have put down fishing poles and corncob pipes and tuned in raptly, as the audience did yesterday.
The music flows continually and the simple purity of the childish voices is a joy to hear—whether raised for Handel, traditional airs or a Strauss potpourri. They also sing the Brahms 'Lullaby' and 'The Blue Danube,' duet versions of 'Greensleeves' and Schubert's 'The Linden Tree.' Peter Weck, Hans Holt, Bruni Lobel and Fritz Eckhardt lend firm adult support in a film best described as nice." (2)
Music
In contrast to Disney musicals such as Mary Poppins (1964) and Beauty and the Beast (1991) where numerous songs complemented a linear plot, the songs in Almost Angels are arguably a plot in themselves. Especially during the second half of the film, the music, most of which was written by the great nineteenth-century Austrian composer Johann Strauss, stands on its own for extended periods. A story is advanced, but one may feel that he or she is viewing a concert rather than watching a movie. Indeed, aside from the choir boys with speaking roles, most notably Tony and Peter, the vocalists seen and heard in Almost Angels were the actual members of the Vienna Boys Choir at the time of the film's production.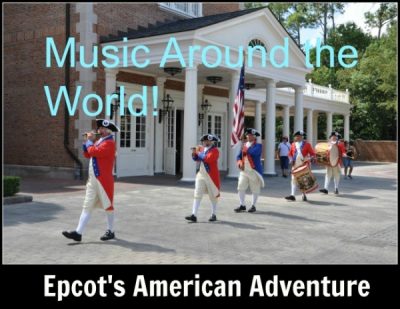 Image Copyright The Mouse for Less
Almost Angels
The film's title arises from the fact, noted by Max Heller after the choir's performance at the children's hospital, that the boys' angelic singing is not quite matched by their behavior. The boys are hardly bad children. On the contrary, they willingly take responsibility for their mistakes, labor to improve in various subject areas, and show great respect for their superiors, but, like most children, they are prone to lapses. Over the course of the film, for example, Peter exudes jealousy towards Tony, and a pillow fight ensues in the dormitory.
Growing Up
As Neverland is not on the Vienna Boys' Choir's upcoming itinerary, the boys in Almost Angels are expected to mature and to overcome difficulties. Such troubles are most overtly experienced by Peter, whose jealousy towards Tony is largely a product of the former's changing voice, which affords the newcomer a larger role in the choir while eventually forcing Peter to end his singing career. Although Peter can no longer sing, he realizes that other musical opportunities, such as composing and conducting, are available to him. As one chapter of life closes, another chapter opens. One just has to remain positive and take advantage of his or her strengths.
Speaking of strengths, Tony's father comes to encourage his son's musical talents as the film progresses. Though a trade career of some kind may have been Mr. Fiala's vision for Tony, the former realizes that his son's abilities may lend themselves better to a career in music. If anything, Mr. Fiala "changes his tune" too drastically, completely discounting Tony's poor grades in arithmetic.
Visuals
Some brilliant looks at the Austrian countryside are seen as the choir rides a steamship following its performance at a church. These shots are similar to those found in the travelogue films, "Impressions de France," "Reflections of China," and "O Canada!," in the World Showcase section of Epcot at Walt Disney World.
Relationship to Other Disney Films
Felix Salten, the author of the 1923 book Bambi, a Life in the Woods, which inspired Disney's Bambi (1942), was educated in Vienna. (3)
Vincent Winter, who played Tony in Almost Angels, subsequently appeared in The Three Lives of Thomasina (1964) for Disney.
A choir was also integral to the Whoopi Goldberg film Sister Act (1992).
Travel
Do you want to visit Austria?  Well, "Adventures by Disney" is offering three itineraries—"Austria, Germany and Czech Republic," "Danube River Cruise," and "Czech Republic, Germany & Austria"— to the region throughout 2017. (4)
Overall
Your enjoyment of Almost Angels will likely correlate to your enjoyment of classical music. Fans of classical music should not miss this film; those who do not like the genre should probably skip it. If you are ambivalent to classical music, as I am, I would recommend watching the film because the plot serves as a nice thread between the various numbers, many of which are beautiful.
Notes
1) Thompson, H. (1962, November 1). Screen: 'Period of Adjustment' Opens: Film Based on Play by Tennessee Williams Marriage Difficulties Theme of Comedy. New York Times, p. 34. Retrieved January 6, 2017, from http://0-search.proquest.com.alpha1.suffolk.lib.ny.us/docview/116242915?accountid=35174
2) Ibid.
3) Smith, D. (2012). Animated Features. In Disney Trivia from the Vault: Secrets Revealed and Questions Answered (p. 39). New York: Disney Editions.
4) See The Mouse for Less's "Adventures by Disney" page https://www.themouseforless.com/adventures-by-disney/adventures-by-disney-itineraries/
What do you think of Almost Angels? Let me know in the comments!
Incoming search terms:
almost angels facts
almost angels film review