This post may contains affiliate links for your convenience. If you make a purchase after clicking a link we may earn a small commission but it won't cost you a penny more! Read our full disclosure policy here.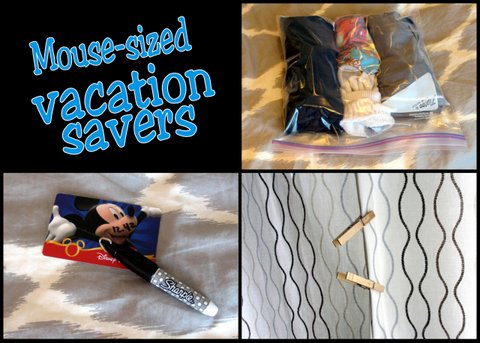 We all hopefully remember to pack the important things for a Disney trip — good walking shoes, a camera, sunscreen, enough underwear. They are in big, bold print at the top of our packing lists.
But what about the minor items? There are a few little doodads I won't leave home without. Collectively, they take up about as much room as a deck of cards. These vacation savers are easy to pack and inexpensive. But their value is huge compared to their size, and each of them have saved me and my family many times as we travel.
The Average Ziploc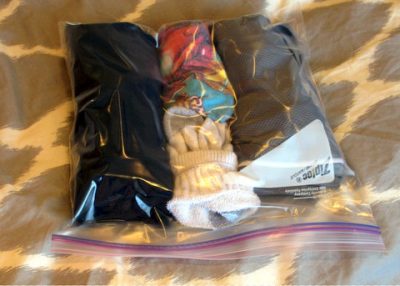 I love these in all sizes for sorting and organizing, but the gallon size zip-top bag has earned a special place on my most-loved list. Use it to pack a whole outfit for a child and simply toss him the bag in the morning — great for coordinating outfits or saving that special T-shirt for meeting a favorite character. Take one in your park bag to keep cameras and cell phones dry on Splash Mountain or in other wet zones. And if you have a child prone to carsickness or motion sickness, you will be very, very glad when she throws up in a plastic bag instead of the upholstery! Don't ask me how I know!
The Insignificant Clothespin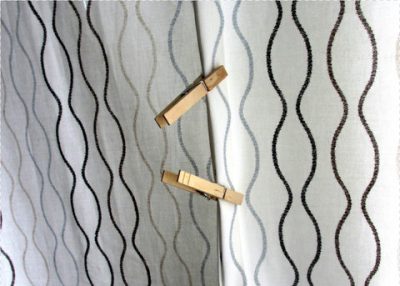 If your resort room curtains don't close right (like every hotel room I have ever stayed in) and you have a child who needs pitch-darkness to nap, using clothespins will save your vacation. Two clothespins help you dry swimsuits or clothes on any hanger or clothesline. Use one as a bag clip for unfinished snacks. Clip a stack of travel documents together so they don't get separated in your backpack.
The Trivial Sharpie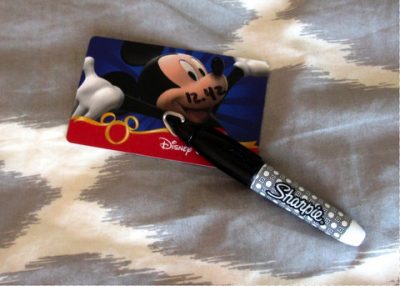 One of these comes in handy when traveling to label almost anything. Your two sons maddeningly insist on getting the exact same souvenir? Sharpie initials tell them apart. Stumble upon a rare character? Sharpie is ready to sign an autograph. Use only part of a Disney gift card? Sharpie writes the new balance. Need to leave a note for Mousekeeping? You've already got a Sharpie.  Buy a mini-Sharpie (like the one in the picture above) and it takes up even less space and clips onto a backpack, keyring, or lanyard.
BONUS TIP: Bring a spare of any little item that is important to you, and would be difficult or expensive to replace at Walt Disney World or Disneyland. For me that would be my cheap sunglasses and my favorite lip balm. The peace of mind having them far outweighs the packing space they use.
For five MORE vacation savers to take on your Disney trip, check this article out!
What are YOUR vacation savers? Share them in the comments.

Did you like this article? Make sure to share it with your friends! Check below for easy ways to share!