This post may contains affiliate links for your convenience. If you make a purchase after clicking a link we may earn a small commission but it won't cost you a penny more! Read our full disclosure policy here.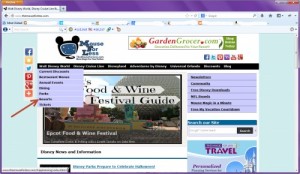 The Mouse For Less website has a lot of great tools to help plan your Disney vacation!  When deciding what resort to stay at or even after making that resort choice, I like to look at the resort guide to get a better idea of what the resort is like and what amenities will make my vacation better.  As I take you through our resort guides, you might either want to click on the picture I am talking about to enlarge it, or you may want to open a second browser window and follow through step-by-step.  Ready?
We're starting with The Mouse For Less homepage.  If you hover on Walt Disney World on the menu bar, a drop-down list will appear.  Click on "Resorts".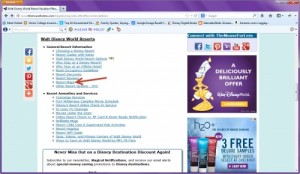 There are many directions you can go from this page where you can find different types of information to help with your trip.  You can find information about airline check-in, movies under the stars, childcare options, and more.  One thing I want to highlight here is the page of maps.  If you click "Resort Maps" on the list.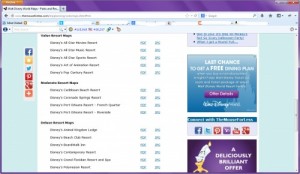 you will find a page of maps in both PDF and JPG formats.  What a great resource when trying to get a mental picture of how the resort is laid out or when trying to decide on a room request.  Also, if you scroll up, there are maps from the theme parks and water parks.  I'll cover theme park resources in a different post.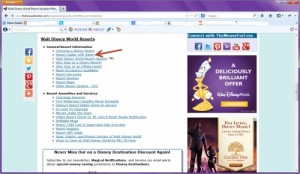 Back to the Walt Disney World Resorts page…   If you click on the "Resort Guides with Rates" on that page, you will find a list of every Walt Disney World resort.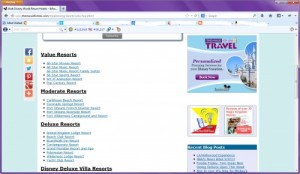 Find the resort on that page that you are interested in, and click on the name.  For the purpose of this post, I chose Disney's Art of Animation Resort.
You will be greeted by a picture from the resort and a list of links to different helpful sections:  Refurbishments, Rooms, Dining, Recreation, Shopping, Transportation, Childcare, Resort Rate, Resort Map, Reviews, Activities, Photo Gallery, Resort Tips, and Photos.  I'm not going to cover each of these options in this post.  Please click around to see what they all have to offer.  The "Resort Tips" are a Top 10 Tips of things to do and/or amenities around the resort.  The "Activities" link takes you to the current month's activity schedule of things like movies and pool activities.  It is a great resource to have before leaving home.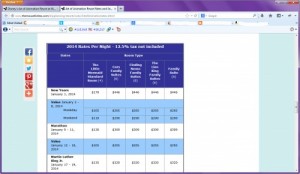 If you click on "Resort Rate" in the list on the resort guide beneath the picture, you will be taken to a very handy chart for the resort rates.  As you know, Walt Disney World's resort rates can be very confusing when looking at a normal list of prices; however, we have the rates laid out for you in an easy-to-read chart.  The rates are in through the end of 2014.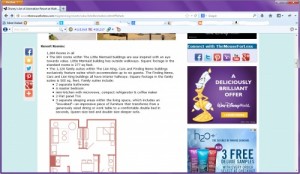 Now, if you scroll down from the graphic, you will find information about the resort rooms with room layouts.  I find this to be a very handy tool when trying to decide if a particular room type will work for my family.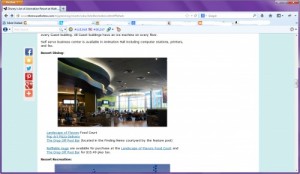 Further down the page is information about eating at the resort.  This section has links that will take you to the menus for the resort restaurants.  I love knowing what food is available at the resort I'm going to!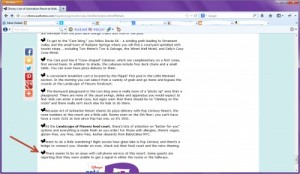 Lastly, at the bottom of the resort guide page is a list of tips for the resort.  This is different than the "Resort Tips" at the top in that this list points out interesting tidbits of information about the resort.  As in the case of Disney's Art of Animation tips above, there is mention of why the room numbers are different than expected, as well as the fact that cell phone reception may be an issue at this resort.
I hope that this little tour of The Mouse For Less Walt Disney World Resort Guides gives you a little more information about what we have available to help you plan your next Walt Disney World vacation!