This post may contains affiliate links for your convenience. If you make a purchase after clicking a link we may earn a small commission but it won't cost you a penny more! Read our full disclosure policy here.

After our first trip to Walt Disney World together, my wife and I decided to buy into the Disney Vacation Club. For our plans and situation, it made sense, and we have enjoyed it since that time. Being a DVC member has allowed us to have many Disney vacation experiences, see a bunch of resorts, and more. Officially, staying in those resorts is all that we are guaranteed as members, but DVC continually provides new and different opportunities to its members.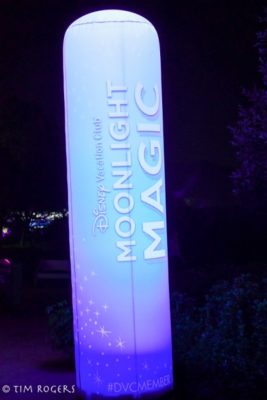 One of the more recent series of those is Moonlight Magic. These member exclusive events happen a couple times a year at each of the parks, sometimes including water parks. After they started these, they looked like a lot of fun but never lined up with when we were planning to be there. That changed this past May, when our trip lined up with the Moonlight Magic event in Epcot.
The basics on this, and the other DVC Moonlight Magic Events is that you have to register in advance, but attendance is free. You have to check in the day of the event (you could do this at any of the DVC hotels), and from there pick up your wrist bands, meal vouchers, and maps/schedules.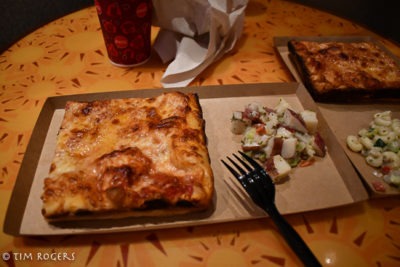 And yes, I did say meal vouchers – one of the great perks of this, is that you got a free counter service meal from one of a handful of locations.
While the event technically began at 9:30 p.m., if you had a wrist band you could enter starting at 5:00 p.m., much like you might do for one of the hard ticket parties at the Magic Kingdom. Besides getting dinner, the other "special" thing that was available starting at 5 was access to the event exclusive merchandise, so we went to check that out. While most of the Moonlight Magic specific items weren't exactly what we wanted, they happened to have a DVC Pirates of the Caribbean themed Jenga, that was shockingly reasonably priced, and is now at our house.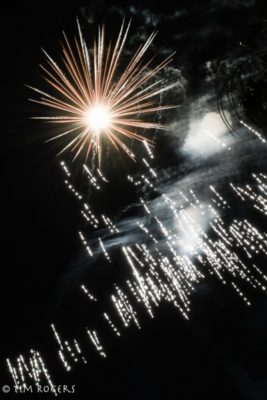 After enjoying our last visit to Illuminations with a margarita from Cava del Tequila (Maelstrom forever), the event began! Going into this event we basically had three items on the agenda. 1) See rare characters, 2)  see the fireworks, 3) eat as many Mickey Bars as possible. You see, besides getting dinner, all the participants also got free Mickey Bars, and if ice cream tastes better at Disney than at home, free ice cream bumps that up to the next level.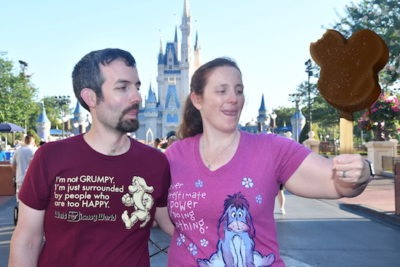 Dramatization
As to the first two things on the agenda, we knew the fireworks would be at the end of the night, so we focused first on the characters. Besides the Fab 5 and Chip and Dale, there were several rare meets. The ones we didn't do were Mulan with Mushu and the "Programs" from Tron.  The first meet we did head to, and the first thing that caught my eye on the map, was the Hippo and Ostrich from Fantasia.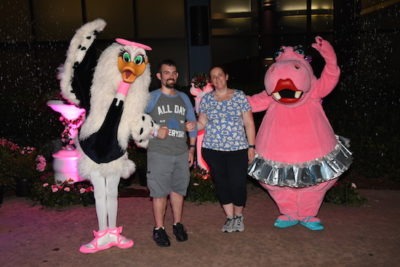 I'm a lifelong music nerd, and I love Fantasia. While every piece is special and memorable, probably one of the most indelible scenes from the whole film, right after the Sorcerer's Apprentice, is the Dance of the Hours sequence with the dancing animals. Having those characters actual come for a meet was something I couldn't miss.
And we almost literally couldn't miss it, because the stream of bubbles from the meet drew people in from far and wide. When it was our turn, the characters themselves were hilarious and fun, and it was definitely worth our while.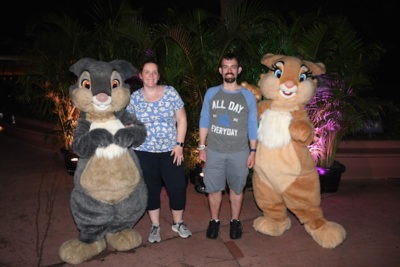 The other special meet we went to was Thumper and Miss Bunny. Bambi's rabbit friend has been known to show up very occasionally, but this was another meet I had never seen before, and was super cute and fun.
With those meets done, and after several Mickey bars, we did a ride or two, and then set out to find a good spot for the fireworks (there was a dance party and chance to meet DVC executive staff, but we decided not to do those). The fireworks themselves were the equivalent of a good standard fireworks show – not exceptionally special or groundbreaking, but with the small amount of people there, you could get very close, have a great view, and I always love me some fireworks.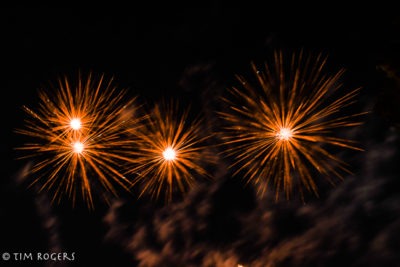 All in all, we had a lot of fun. While this is obviously only open to DVC members, if you are a member and one happens to fall on your trip, definitely try to go.
Have you attended a Moonlight Magic event before? What were your thoughts? Share in the comments or on Facebook or Twitter!
Did you like this article? Make sure to share it with your friends! Check below for easy ways to share!
Want to visit the Walt Disney World Resort? Contact The Magic for Less Travel for more information and a free, no-obligation quote.

Incoming search terms:
https://www themouseforless com/blog_world/moonlight-magic-epcot/