This post may contains affiliate links for your convenience. If you make a purchase after clicking a link we may earn a small commission but it won't cost you a penny more! Read our full disclosure policy here.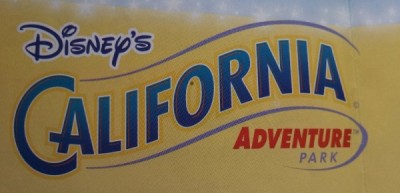 The month of February has brought the Walt Disney Company many Oscar nominations through the years, but for most of the Disney Parks it is a very, very quiet month. This month does bring us the opening of Disney's California Adventure Park in 2001. It is a major expansion to the Disneyland resort, but underwent several changes in its first few years after opening, as initial attendance expectations were not met.  February also brought us the re-opening if "Captain EO" at Disneyland (in 2010), and the Disney Fantasy is completed and begins its journey "home" to Florida (2012).
February 1, 1994 – The U.S. Government leases the Disney Inn in the Walt Disney World Resort and renames it "Shades of Green". It is a Walt Disney World Resort hotel open to active duty and retired military, as well as disabled veterans and Department of Defense employees and their families.
February 2, 1992 – Disney's Dixie Landings Resort hotel opens in Walt Disney World. It is now part of Disney's Port Orleans Resort hotel.
February 4, 1984 – The Backstage Magic show opened in Future World at EPCOT. This show featured a look at the history of computers and how they are used at Walt Disney world to make the magic happen.
February 8, 2001 – Disney's California Adventure Park opens at the Disneyland Resort in Anaheim, California, built where the original parking lot for Disneyland used to be. Park covers 55 acres with 3 themed areas: Paradise Pier, Hollywood Pictures Backlot, and the Golden State. Admission is $43 for adults and $33 for children.
February 9, 2012 – Disney Cruise Line took possession of its newest ship, the Disney Fantasy from the Meyer Werft shipyard in Germany. After an official ceremony aboard ship where the Meyer Werft flag is lowered while the Disney Cruise Line flag is raised, signaling the change of ownership. It is sailed to its new home in Port Canaveral, Florida.
February 13, 1988 – The Expo Robotics robot demonstration opens at EPCOT in Walt Disney World.
February 23, 2004 – "Snow White: An Enchanting Musical" opens in the Fantasyland Theater at Disneyland. The show was based on the 1937 animated feature, "Snow White" and ran until 2006.
February 23, 2010 – The "Captain EO" attraction re-opens in Tomorrowland at Disneyland. The current show, however, has some effects changed or missing from the original.
February 24, 1996 – "The Spirit of Pocahontas", a live stage show, closes at Disney-MGM Studios (now known as Disney's Hollywood Studios). The show retold the story of Pocahontas (as told in the animated feature) but through the perspective of Pocahontas's  tribe.
Incoming search terms: