This post may contains affiliate links for your convenience. If you make a purchase after clicking a link we may earn a small commission but it won't cost you a penny more! Read our full disclosure policy here.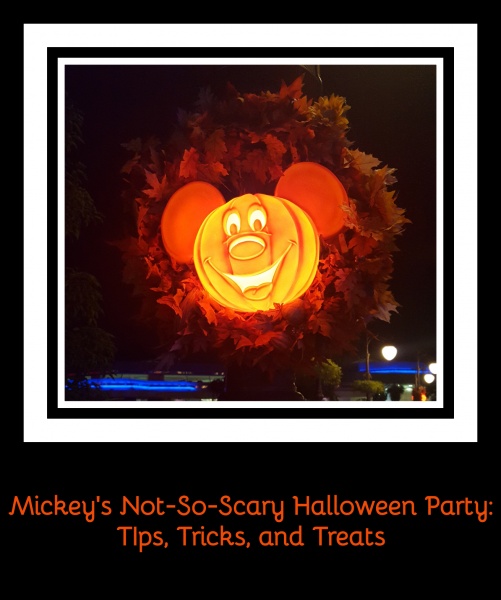 It still feels like summer in Florida, but the Halloween season has already arrived at Walt Disney World! With the fall season comes one of my favorite events, Mickey's Not-So-Scary Halloween Party. The event takes place on select nights from August until Halloween and requires a separate ticket for admission. If you are planning on attending the party, here are some tips and tricks to help you make the most of your night.
Attend an Early Party
Believe it or not, Mickey's Not-So-Scary parties are already happening! If you are planning to attend, it's important to note that the cost for the event is lower in August and September. You will see the highest price on Halloween. Attending on an earlier date can not only save you some money, but these parties seem to be less crowded as well. The closer you get to Halloween the bigger the crowd and the higher the price. Make sure to purchase your tickets in advance because some parties do sell out (especially in late October). Don't forget to check for discounts if you are an Annual Passholder or DVC member.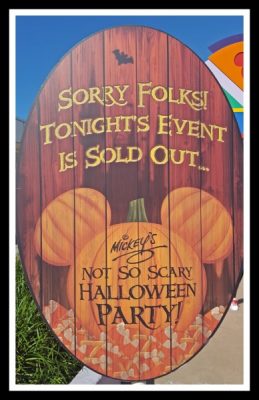 Check Costume Guidelines if You Plan to Dress Up
Dressing up for the party is a lot of fun and I highly recommend it! Do keep in mind though, that there are some rules regarding costumes, so please check those before you head out to the park. Also, keep in mind that it is usually warm outside, sometimes very warm, even in October. I know you want to look great, but you also want to be comfortable and enjoy your night.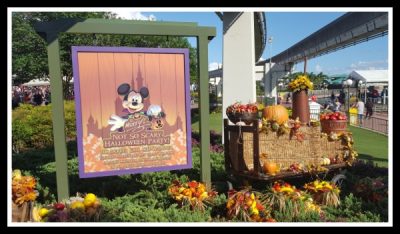 Take Advantage of the Early Entry
Even though the party doesn't officially start until 7:00 pm, you can enter the park prior to that time. Party guests are allowed to enter beginning at 4:00 pm. It was also recently announced that DVC members can enter at 2:00 pm. Because of this, many guests choose to avoid buying a regular day ticket for the day they attend the party. Hanging out at the hotel and making it a pool day can be a great way to rest up for the evening. Of course, if you are an Annual Passholder, you can enter the park at any time (as long as your pass is not blocked out for that day). You will need to pick up a bracelet in the afternoon to show that you have purchased a ticket and will be staying for the party though.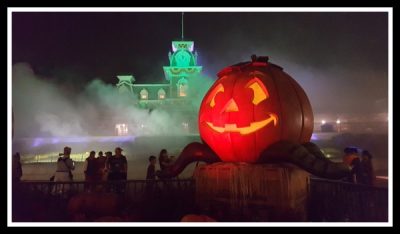 Bring a Bag for Candy
When you enter the party, you will be given a shopping-type bag for trick-or-treating. I've found that it is also helpful to bring a larger bag, like a backpack, to carry candy in. If you have a few kids in your party, chances are, those small bags are going to be handed to you at some point during the night anyway. If you hit all the candy stops, you can leave the party with a LOT of candy. It's nice to be able to stuff your loot into a backpack instead of hauling around several plastic bags on your arm.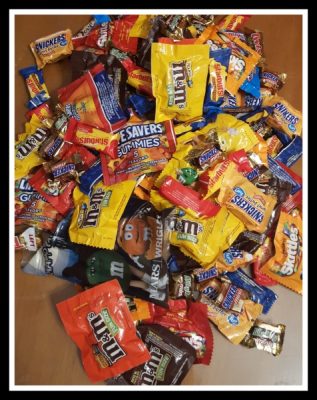 Don't let the kids in your party be the only ones to participate in the fun. Adults can trick-or-treat too! Another really nice aspect of the party is that there are allergy friendly treat options available so that guests with allergies aren't left out.
Watch the First Boo-to-You Parade
Some guests will disagree with this suggestion, but if this is your first Halloween party, I recommend it, especially if you have young children in your party. When I attended my first party, I made the rookie mistake of waiting for the second parade. Then it rained. Not just a small rainstorm, a torrential downpour. I was so disappointed when the announcement was made that the second parade was cancelled. Not only that, the Happy HalloWishes fireworks show wasn't happening either. I was heartbroken!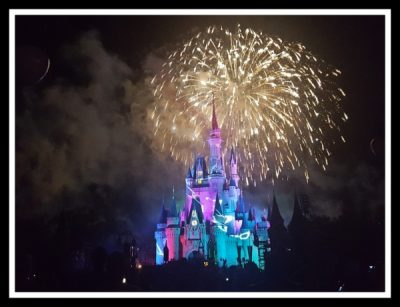 Fear not, this story has a happy ending! Despite the cancellation, the rain cleared up and HalloWishes and the parade took place after all. The parade actually didn't start until midnight though (when the party was supposed to be ending), so it made for a very late night. It was worth the wait. The parade and Hallowishes are spectacular and not to be missed. Get there early and scope out your spot.  Trust me, you don't miss the Headless Horseman!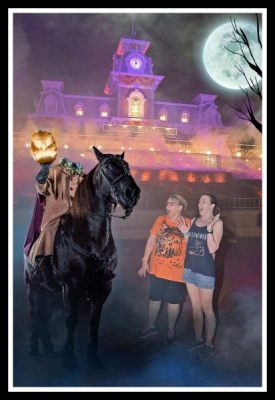 Try Some of the Special Party Treats
You can eat a burger and fries anytime, but you can't always get a Not-So-Poison Apple Cupcake! During Mickey's Not-So-Scary Halloween Party, you will find some very special treats for purchase that aren't available during regular park hours. So, go ahead and indulge in a treat of two! If you have several members in your party, you can certainly share. It's a great way to try a couple of things without completely breaking the bank.
Check Out Special Souvenirs Available at the Party
If "merch" is your thing, then you definitely want to take a look at some of the Mickey's Not-So-Scary specific souvenirs available for purchase at the party. These items are not available for sale during the day, so this is your opportunity to pick up some fun Halloween items to take home.
Don't Miss Out on Special PhotoPass Opportunites
If you have purchased a PhotoPass package for your Disney trip or have one included with your annual pass, be sure to check out the special photo opportunities. Like the food and merchandise, you will find options here that aren't available during the day. Here's your chance to put a spooky spin on your Halloween party memories!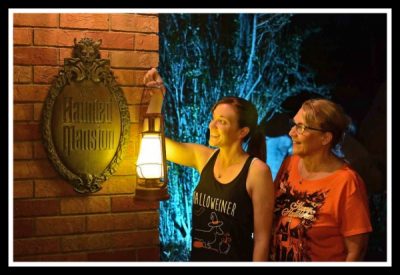 Get in Line to Meet Characters Early
I have to admit, as much as I love Disney characters, this is one aspect of the party that I skip completely every year. Some rather rare character meet and greet opportunities are available, but the lines for these are very long (we're talking hours here). If meeting characters is an essential part of your night, make sure you get in line early. Sometimes lines for the most popular characters, like Jack Skellington and Sally, form hours before the party even starts. The earlier, the better!
Look for Little Extras
This year, you'll find some new experiences like special lighting for the Mad Tea Party and new music for Space Mountain at the party. You'll even find some quirky characters around the park that you won't see during the day. If you enjoy watching the Dapper Dans perform, be sure to check them out on Main Street. They really get into the spirit of the party and don't quite look the same as they usually do. You may find Lady Carlotta outside of the Haunted Mansion entertaining guests as they wait and rumor has it that Gunpowder Pete is wandering around somewhere in the Pirates of the Caribbean attraction. You never know what you might find at Mickey's Not-So-Scary Halloween Party!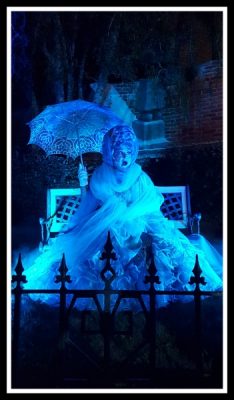 There are a lot of special ticket events that take place at Walt Disney World and there are not many that I am willing to spend the extra money for. This is one of them. HalloWishes is one of my favorite fireworks shows and it is incredibly special since I only get to see it once a year. Mickey's Not-So-Scary Halloween Party is also my chance to act like a kid and trick-or-treat like I did when I was little. It's truly a magical event!
Want to know what the event is like? Take a look at our overview video:
Have you attended Mickey's Not-So-Scary Halloween party? Share your tips for making the most of your night in the comments or on Facebook or Twitter.
Did you like this article? Make sure to share it with your friends! Check below for easy ways to share!
Want to visit Walt Disney World during Mickey's Not-S0-Scary Halloween Party? Contact The Magic for Less Travel for more information and a free, no-obligation quote.

Incoming search terms:
mickey's not-so-scary halloween party rypes of candy