This post may contains affiliate links for your convenience. If you make a purchase after clicking a link we may earn a small commission but it won't cost you a penny more! Read our full disclosure policy here.
Have you ever traveled to Walt Disney World solo? What about Mickey's Not So Scary Halloween Party? The beauty of a solo trip is that you can tailor your trip for yourself. The same goes for the Halloween party!
I recently spent 12 days in my favorite place solo! (Stay tuned for my upcoming solo trip series ;)) & had an amazing time! I did lots of fun & new things, and Mickey's Not So Scary Halloween Party was one of them.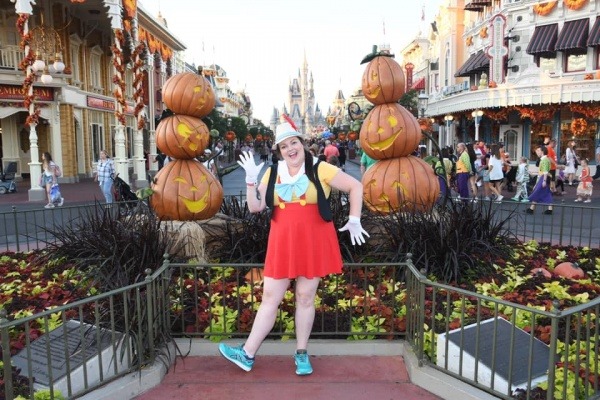 I am a big Halloween fan, as well as Disney fan. So this party has been on my bucket list for many trips. I finally was able to take the plunge and combine two of my favorite things! I booked my party ticket as soon as it went on sale. I had chosen my dates specifically to be there for Halloween fun, but during a "non" busy time of year. Despite September being off season, it was a little busier than I am used to that time of year. I would assume that is because of Star Wars: Galaxy's Edge opening! I have heard that the Halloween parties have been sold out many times in September-so book your tickets while you still can! 
Let's start with the costume. As a single 30 year old traveler, I was so excited to be allowed to dress up in the parks! Even if you're just a kid at heart, I HIGHLY suggest dressing up at the party. It is so much fun! I decided to be a female Pinocchio. I bought the major pieces of clothing, and did a DIY on the rest. You can read more about how I made my costume here! Another great thing about going solo, is that I didn't have to worry about coordinating costumes with someone, which I most likely would do if I had been with someone. I was able to choose & make a costume that was perfect for me!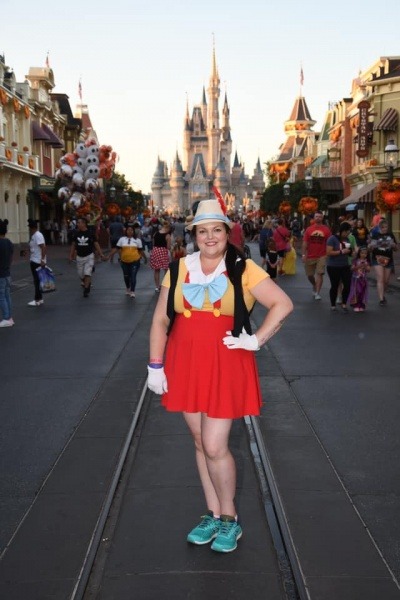 Since it was my first trip, I did do a bit of research before I went down to nail down some things I wanted to do. Since I was only planning for myself, the options were endless! My "plan" was to enjoy some character meets, trick or treat if I happened to pass by some spots, do the rides with the Halloween overlays, and focus on the shows.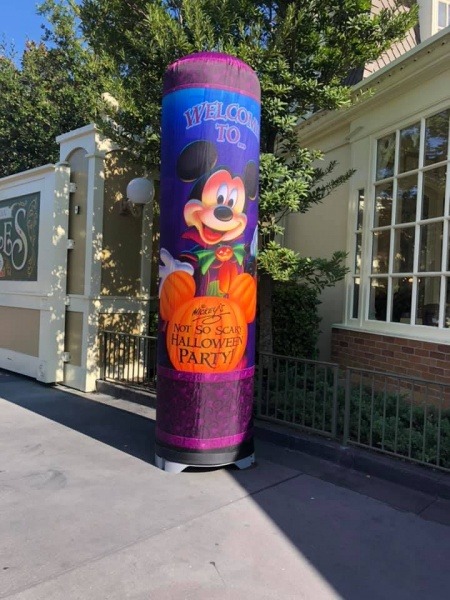 When I got there, my plans didn't go exactly how I'd hoped, but I still accomplished a lot! It was almost overwhelming how much there was to do, and how I wanted to do ALL of it. I was on sensory overload and so I chose to focus on some things I never expected to focus on. Meeting characters, specifically the Seven Dwarfs, was very high on my list. Because of long wait times, I actually did not meet a single character. I was a bit disappointed about that, but I also did not want to waste half of the party in a lineup. Instead, I arrived at the park when I could get in, at 4:00 p.m. on the nose. Ride wait times were pretty low, so I knocked out some rides off the get go before jumping into party stuff at 7:00 p.m.
I rode Big Thunder Mountain Railroad, Peter Pan's Flight, Under the Sea and a couple others before heading to Pinocchio Village Haus for supper. I had to dine there as Pinocchio!! I got a lot of awesome comments on my costume from Cast Members & guests. I love this restaurant-one of my favorite quick service spots. I had a delicious meal, took a selfie (because again, Pinocchio at the Village Haus!) and was on my way.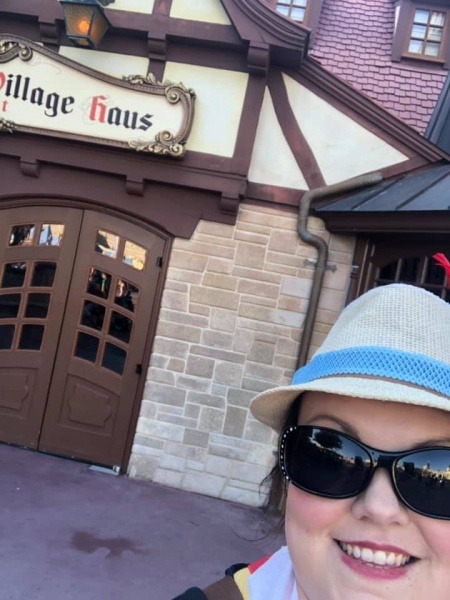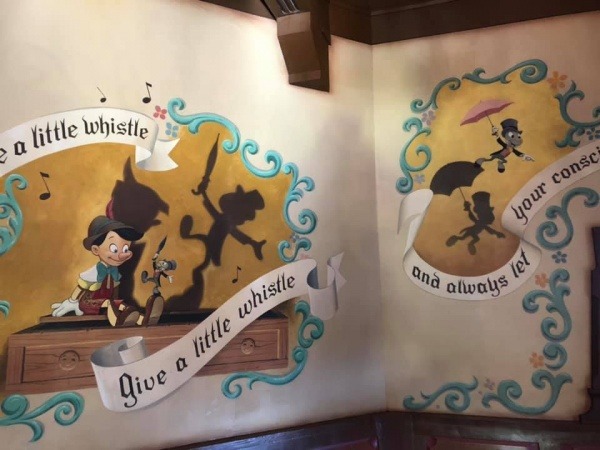 It was almost party time, so to kill time, I headed down Main Street, got some PhotoPass photos, party specific merchandise & then, the Magic Kingdom's lights dimmed & we were suddenly being hosted by the Ghost Host of the Haunted Mansion. That was my cue it was time for party things! I headed towards Tomorrowland, because Space Mountain with the Halloween overlay was high on my list. Along the way, I stopped for some trick or treating when I passed them-how fun!! Space Mountain in the pitch black, with Halloween sounds was amazing. Think normal Space Mountain, but BETTER. I highly suggest this one!!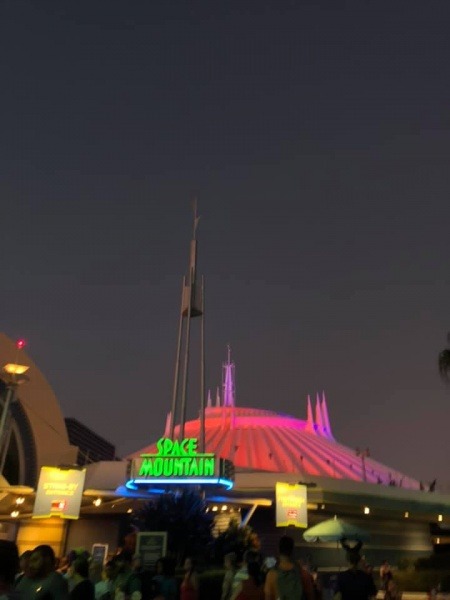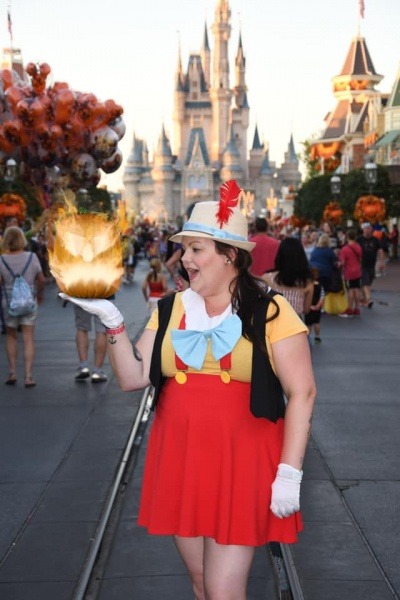 After that, I headed towards Fantasyland & knocked out more trick or treating. My favorite trick or treat stop was Mickey's PhilharMagic, where they play Mickey Halloween shorts!! I decided to stop, relax & munch on some candies for a little break. I then headed back out for trick or treating & made my way to the Haunted Mansion. While this one didn't have a Halloween overlay, they did have "live" ghosts on the lawn in the queue, so I had to do it. I was a bit disappointed because I was hoping for Madame Renatta, but instead got the butler. He was an absolute riot, but I had heard incredible things about Madame Renatta. It was also worth it for the magic shot at the end!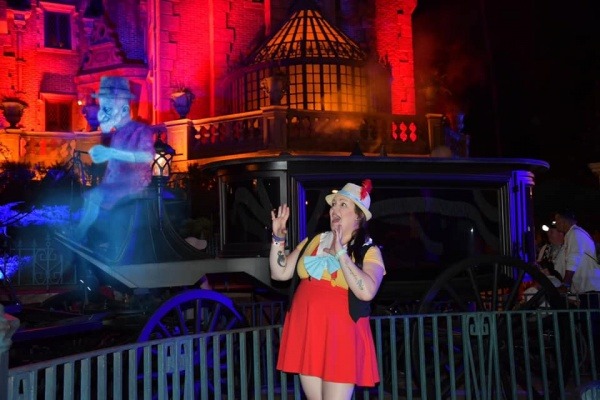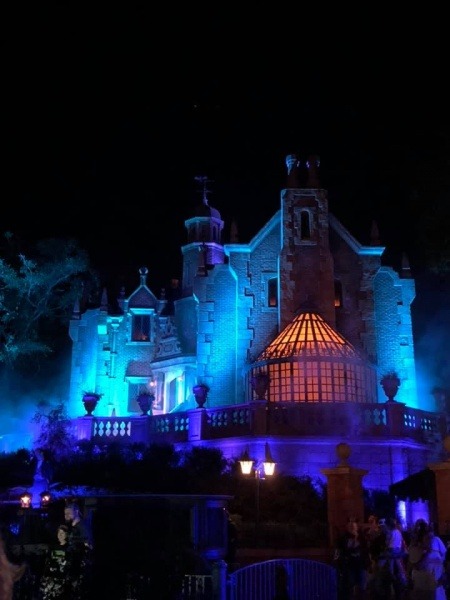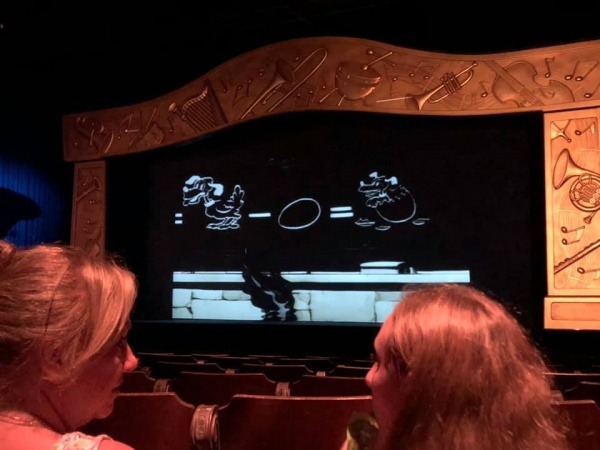 I wanted to indulge in some party specific snacks when there. The cupcake & most other things didn't appeal to me, so I opted for Billy's Worms n Dirt at Pecos Bills. It was a dining plan snack credit, and while delicious, was not worth it. Very small & not all that flavorful. But hey, I got my party snack! Let's just say, I am glad I had my delicious, festive cupcake earlier that week when at Magic Kingdom.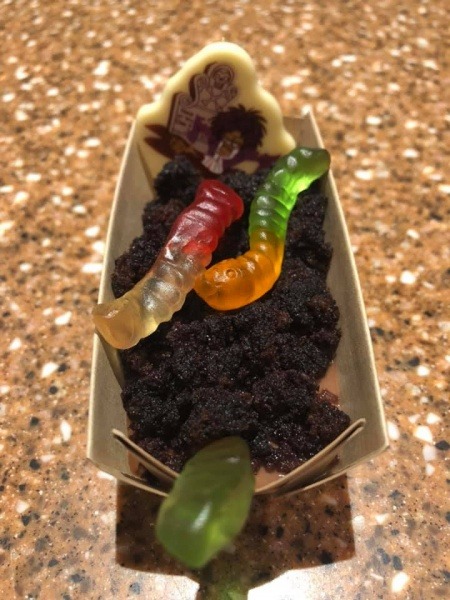 It was then time for me to head towards the hub for the shows. I had a plan to get a spot for the fireworks, then stick around for the Hocus Pocus show & parade. All three were my top priority & this proved to be an effective plan! Most people go to the first parade who have small children, so the park thinned out after the fireworks. I then had the perfect view for Hocus Pocus & the Boo to You Parade. Being solo allowed me to squeeze in without taking up much space & "save a spot" so to speak. So that was awesome!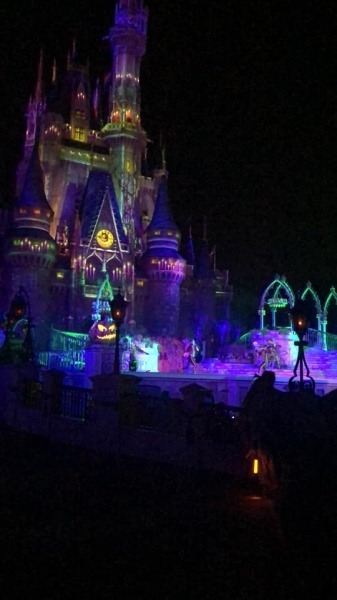 The shows were absolutely phenomenal. I am a sucker for Happily Ever After, despite my love for Halloween, but I loved them nonetheless. It was a relatively new Halloween fireworks spectacular, so that was pretty cool. I love that Jack Skellington hosted, and "This is Halloween" was the recurring song of the show. I am not a big Nightmare Before Christmas fan, but I do think Jack Skellington is the essence of Halloween!
Hocus Pocus Villains Spooktacular was everything I dreamed it would be. I watch this movie several times every Halloween & the Sanderson sisters were recreated perfectly. Seeing the villains in the parks is rare, so it was really neat that they all came out to join! Dr. Facilier, Maleficent & Oogie Boogie were some of my favorites.
Lastly, was the parade. Simply, no words!! I've heard people say that this is the best parade on property – and it's true. The gravediggers are worth it in and of itself. What I also loved, was seeing the rare characters get their shining moment! Even if you are not one for doing shows, you have to hit the parade. If you do love shows, Halloween, Hocus Pocus or all of the above, all 3 shows are a must do!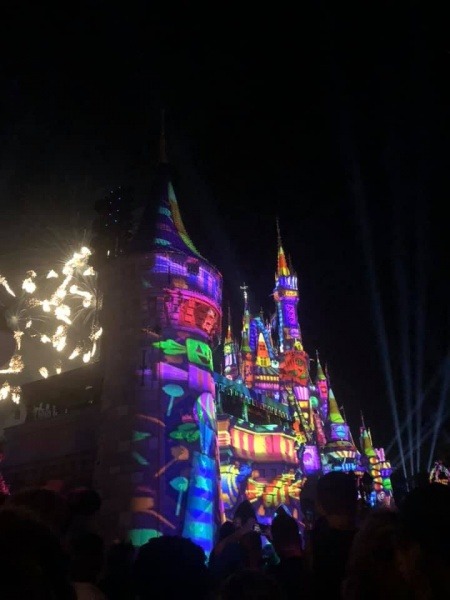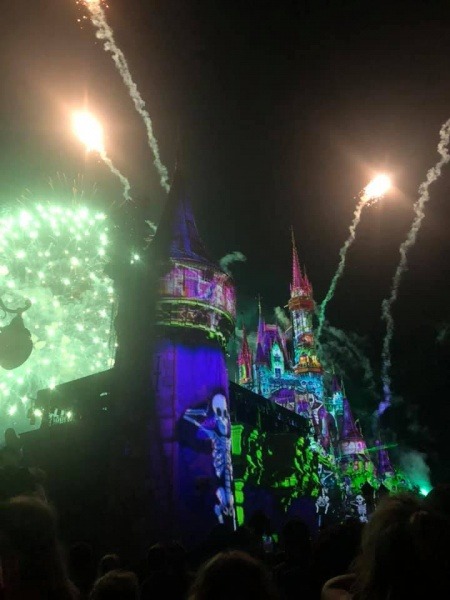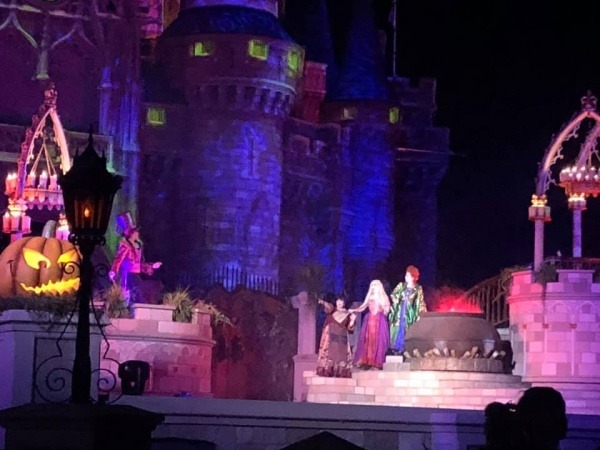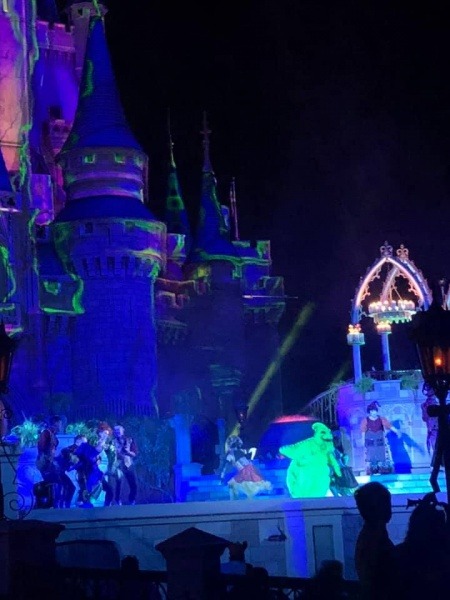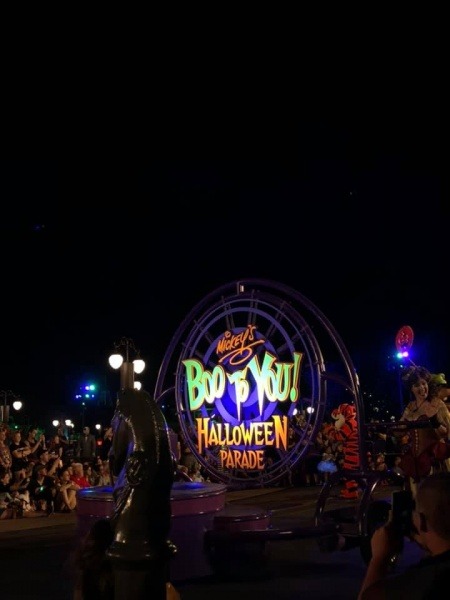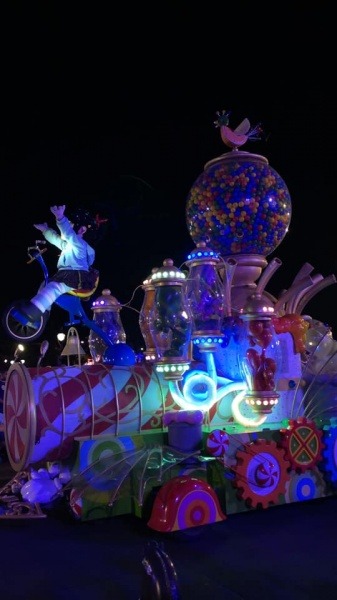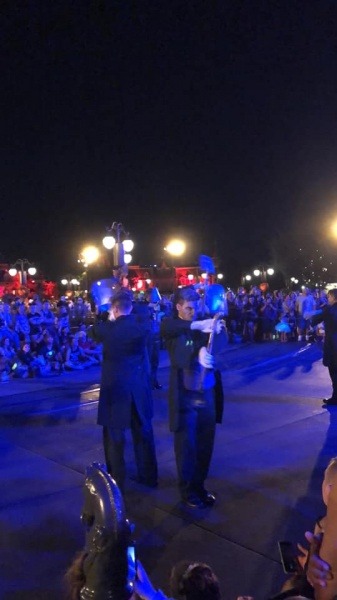 After the parade, I only had 15 minutes left of party time & I wanted to make the most of it. I ran to Pirates of the Caribbean (and made one more candy stop along the way) because it also had a Halloween overlay. Live pirates were both in the queue & throughout the ride. I have to say, this was pretty neat & I am so glad I made it before the park closed. At the end of the ride, they were handing out pirate coin chocolates which was super cute!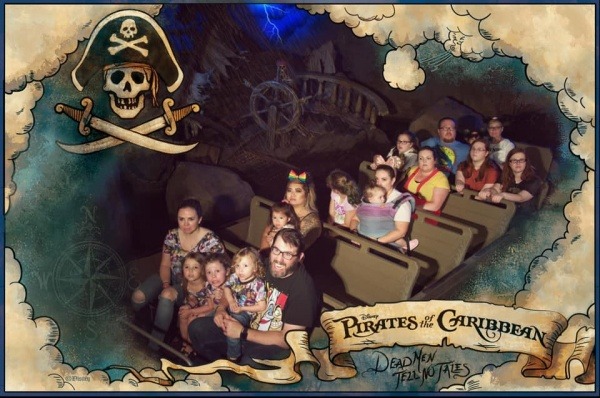 It was then, sadly, time to head home. Thankfully my bus was there & there wasn't a line at all because it was so late at night. The perfect end to the perfect day!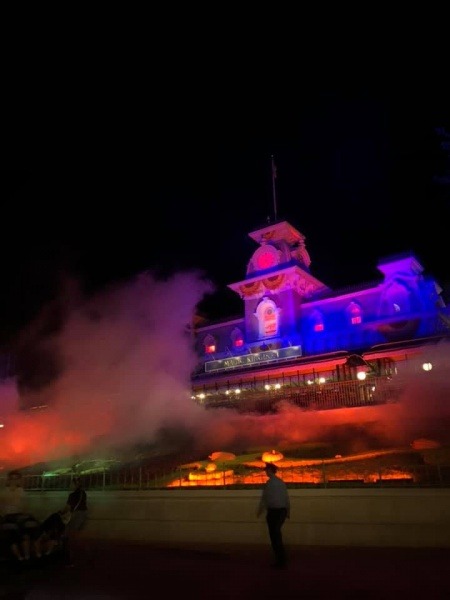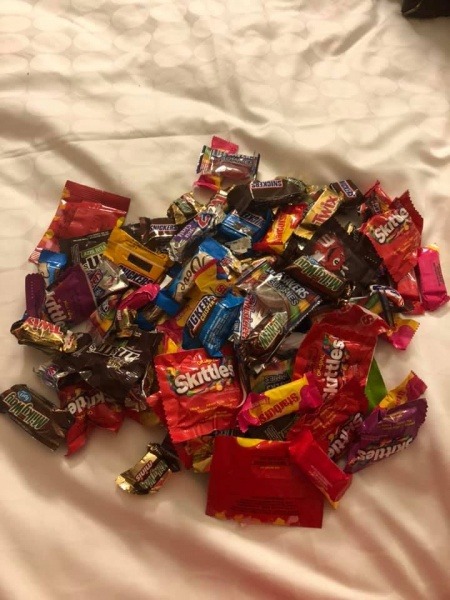 So, what was my overall experience or advice as a solo traveler? Just. Do. It. In general, solo traveling was amazing. It's not that I don't enjoy traveling with friends or family, but it was so nice to not have to worry about what others priorities were or if I was disappointing anyone. It was so care free & fun. Mickey's Not So Scary Halloween Party was no exception. It was, however, the only time I think I may have had more fun with someone else to share in the fun. I think it was mostly because it was new, and there was just SO much fun going on, so I caught myself wishing someone was there. That still did not slow me down on making the most out of this event. I did make some friends in line, and one on my bus 'home' who I met up with later on my trip!
My last tip-get yourself Memory Maker & take advantage of the photographers! This goes for party & non party days. It was so easy just to grab my photo, and I loved the Halloween party magic shots! Mickey's Not So Scary Halloween Party is fun for families & solo travelers alike! If you are on the fence about doing this during your solo trip, take the plunge & go! Plan things that YOU want to do, in a costume that YOU love. Bonus: all the candy belongs to you!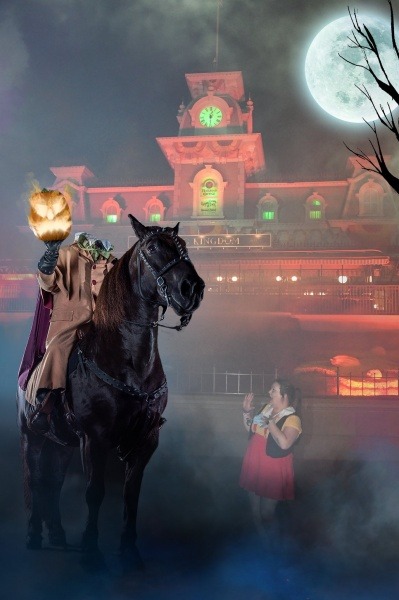 Have you attended Mickey's Not-So-Scary Halloween Party solo? What tips do you have? Share your thoughts in the comments or on Facebook or Twitter!
Did you like this article? Make sure to share it with your friends! Check below for easy ways to share!
Want to visit the Walt Disney World Resort? Contact The Magic for Less Travel for more information and a free, no-obligation quote.

Incoming search terms:
https://www themouseforless com/blog_world/mickeys-not-so-scary-halloween-party-solo-review/
https://www themouseforless com/blog_world/mickeys-not-so-scary-halloween-party-solo-review/#:~:text=Mickeys Not So Scary Halloween Party is fun for families the candy belongs to you!