This post may contains affiliate links for your convenience. If you make a purchase after clicking a link we may earn a small commission but it won't cost you a penny more! Read our full disclosure policy here.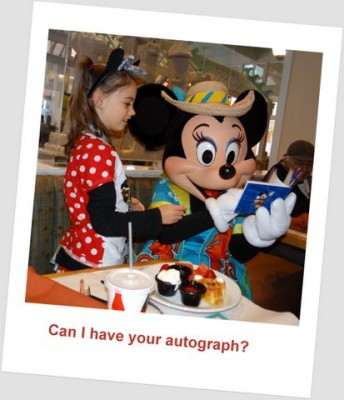 For many people one highlight of meeting the Disney characters is collecting autographs. The obvious option is an autograph book, which tends to collect dust on a shelf once you return home.  I've seen some quite creative options for autographs throughout my Disney journeys.  Here are a few ideas for your next trip:
Autograph Book – The traditional autograph book can be purchased in any of the Disney retail stores.  Some people also create their own or purchase homemade ones on Etsy (search:  Disney autograph book). They also have some great combination autograph/photo albums now, so you can easily add your photos once you get home.
Photo Mat – A photo mat is a fun way to display your autographs once you arrive home.  They are available in different sizes and make a wonderful yet inexpensive souvenir.
Pillow Case – What better way for your little princess to sleep than with memories of meeting her favorite Disney princesses! We found some cute ones at our local craft store with princess pictures on them that can be colored.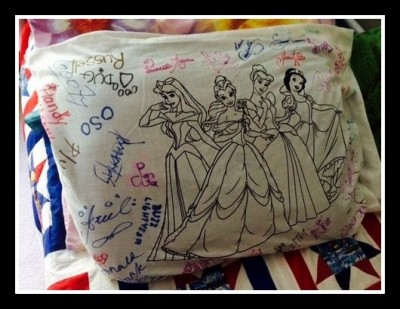 Shirt – Wear your memories proudly!  Craft stores even sell different Disney designs that you can color yourself with fabric markers.  Please note that most characters will not sign a shirt that you are wearing.
Quilt Squares – My Mom is a quilter and on our last trip she took pre-cut quilt squares along.  She had each of the characters we met throughout our trip sign a square with a fabric marker.  She embroidered pictures of some of the characters and is busily assembling her next creation – a one of a kind Disney quilt full of memories.  She also had all of the kids traveling with us sign a square – her grandchildren are her favorite characters!
Toys – Stuffed animals or vinylmation characters can make great keepsakes.
Ball – A baseball or football signed by the Fab 5 would make a great souvenir for that sports fan in your family!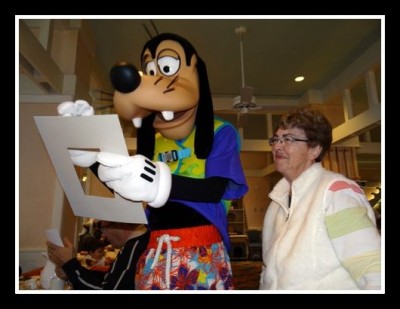 Ornament – Your tree will look beautiful decorated with the signatures of your favorite Disney pals! You could have several characters sign one ornament or have a separate ornament for each character.
Scrapbook – If you plan to scrapbook your trip once you get home you could take pre-cut pieces of card stock (4×6 would work nicely) to transfer right into your scrapbook once you get home along with photos meeting the Disney characters.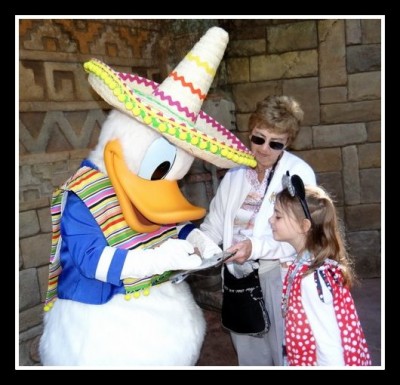 Mug – What better way to wake up than by sharing a drink with your favorite character!  Check with your local pottery shop for suggestions.  You could take an unfinished mug, get it signed, then take it back to the shop when you return to have it glazed and finished.
Name Letters – Wooden or cloth over-sized letters are available at your local craft store.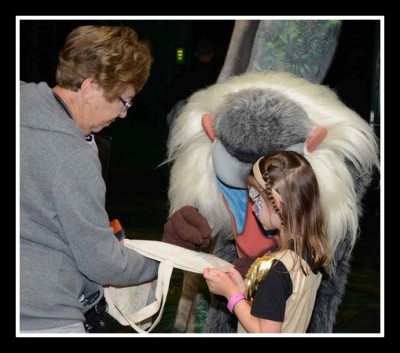 Canvas Bag – One year my talented mom embroidered a canvas bag for each of us to take on our trip.  It was great to have an extra bag handy, and I love showing it off now that I am home.
Get Creative: One of my daughter's prized souvenir's is a paper cup cover that she asked Stitch to sign with a crayon.  He made a big production about it, even laying down on the ground to sign it on Castaway Cay.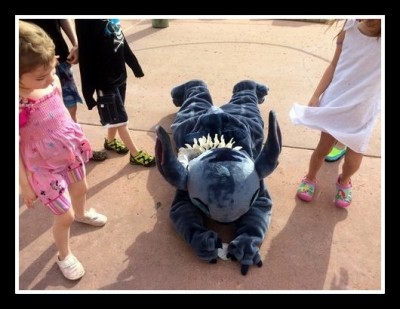 A few things to note:
* Make sure you pack the writing utensils you wish to have your items signed with.  Fabric markers and sharpies work nicely for most surfaces. Sharpies will work on fabric, but may fade or run when washed.  A clipboard can also be helpful to the characters if you are asking them to sign fabric or an item that isn't sturdy.
* There are several characters who do not sign autographs.  You will not be able to get a signature from King Louie, the Beast, Sully or Mike Wazowski.  Also, if you encounter a character during an event they typically will not sign autographs (i.e., Enchanted Tales with Belle, Frozen Sing Along or the character dance parties in Tomorrowland).
* If you are traveling with Disney Cruise Line, you may leave 2 items per stateroom at Guest Services.  The cast members will have them signed by your favorite characters during the cruise and you will find them waiting for you in your guest room the evening before you disembark.  Make sure you include whatever writing utensils you would like the characters to use to sign your items.
* Character meals are a great opportunity to collect some signatures without waiting in line. Make sure you have your items ready before they arrive at your table.
* Make sure you get the children in your group (and maybe the adults too!) to sign whatever you choose to take along.  I've loved watching my daughter's handwriting change over our various Disney adventures, and no project would be complete with the signature of my favorite Disney princess.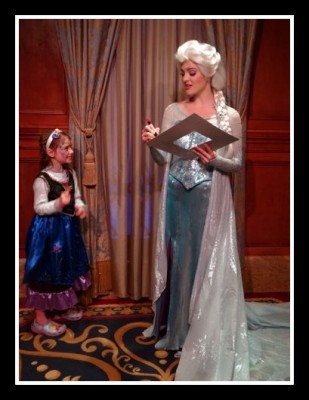 What great items have you had autographed by the Disney characters?  I would love to hear your ideas!
Incoming search terms:
https://www themouseforless com/blog_world/may-autograph/