This post may contains affiliate links for your convenience. If you make a purchase after clicking a link we may earn a small commission but it won't cost you a penny more! Read our full disclosure policy here.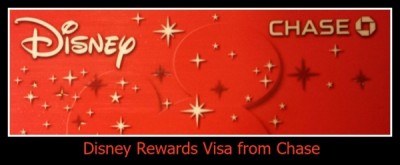 They say money can't buy happiness, and that is true, but it can buy a ticket to The Happiest Place on Earth!  Wouldn't it be great though to purchase Disney tickets and souvenirs at a discounted price or at no cost at all?
I recently wrote about my first trip to Disneyland, but one thing that I failed to mention was that my ticket to the park did not cost me anything.  Yes, I actually got my ticket for free!  But how?
Several years ago, I applied for the Disney Chase Visa and I have been using this card ever since.  Card holders earn Disney reward dollars with every purchase made. So when the idea of visiting Disneyland came up, I began saving those reward dollars.  I certainly don't recommend going into debt just to save a few bucks at Disney, but if you use a credit card regularly, and you are a Disney fan, this may be the card for you!
How it works: Like other credit cards that allow you to earn airline miles or cash back, the Disney Chase Visa gives you reward dollars for purchases that you make.  There are two card options: The Disney Rewards Visa (no annual fee) and the Disney Premier Visa ($50 annual fee).  The main difference between the cards is how you will earn reward dollars.  With the Disney Rewards Visa you earn 1% on everyday purchases.  The Disney Premier Visa will allow you to earn 2% at gas stations, grocery stores, Disney locations, and restaurants as well as 1% on all other purchases.  The reward dollars you earn can be used at Disney parks or on Disney items.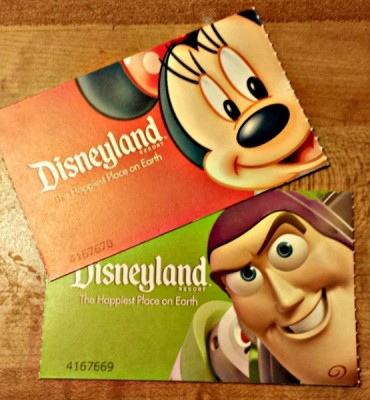 When you are ready to redeem your reward dollars, you will request a reward card.  You can load a minimum of $10 reward dollars, all of the dollars you have earned, or any amount in between.  You can then use the card to make purchases just like a debit card.  I have used my reward dollars for park tickets, souvenirs, meals, and online purchases at disneystore.com.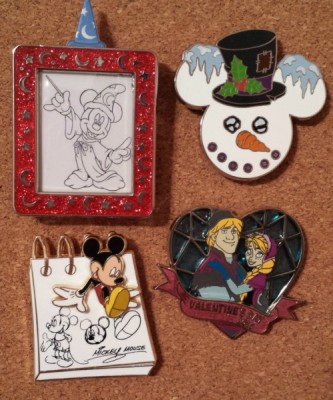 Other perks:
10% off a $50 purchase at select stores in the Disney World and Disneyland Resorts
Character meet and greets at a private location within the Disney World and Disneyland Resorts with a complimentary photo
10% off at select dining locations
15% off select guided tours
15% off at some salon locations within the Disney World and Disneyland resorts
Periodic discounts for on-site hotels
$50 on board credit on Disney cruises
Various limited-time offers throughout the year that include: exclusive pins for card holders, advance ticket sales, discounts, or VIP options for Disney Broadway shows, and movie club discounts
Several card designs to choose from
and many, many more!
I most often take advantage of the dining and hotel discounts.  The discounts are usually on par with those offered to Florida Residents, so if you live outside of Florida, this is one way to access similar discounts.
I have personally chosen to remain with the Disney Rewards Visa, but if you are interested in the Premier you can often find specials where the first year's annual fee is waived. Also, there are various incentives offered throughout the year for both cards, so I would recommend signing up when a great perk is offered.  One of the best deals I have seen recently is a $200 statement credit after you make a certain number of purchases or spend a certain dollar amount.
I have been incredibly happy with my Disney Rewards Visa.  The dollars I have earned have allowed me to off set some of my travel costs on several occasions and I take advantage of the perks often.  I would recommend the card to anyone who is a Disney fan!
(Editor's Note: In order to effectively obtain points for "free," keep in mind that it is best to pay the card off monthly…otherwise, you'll be paying more in fees than you will gain in Disney Reward Dollars. Also, if you do decide to go with the Premier Card, in order to make it worth it after that often free, free year, do know that you will need to make sure you gain more than $50 a year in Disney Reward Dollars (the cost of the annual fee). Otherwise, again, the card won't be worth it. Just a few tips that I've noticed while having my own card.)
Have you tried the Disney Chase Visa card?  What benefits do you enjoy most?
Incoming search terms:
chase disney card benefits
chase card benefits disney
chase disney card benefit
chase disney creditard benfits
chase disney rewards
disney chase debit benefits