This post may contains affiliate links for your convenience. If you make a purchase after clicking a link we may earn a small commission but it won't cost you a penny more! Read our full disclosure policy here.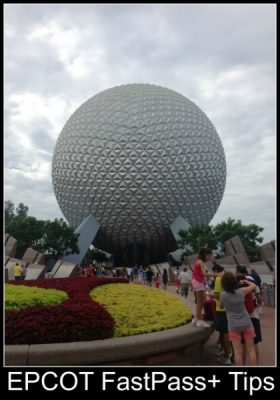 What is FastPass+?
If you're a frequent visitor to Walt Disney World, you're probably familiar with the FastPass+ system. If you haven't used it yet, this system allows you to make up to 3 FastPass+ selections at one park prior to arrival. With the addition of Pandora at Disney's Animal Kingdom, all parks except for the Magic Kingdom have a version of a tiered FastPass+ system. For these parks, you are allowed to select one attraction from Tier 1 and two attractions from Tier 2. Once you have used these three FastPass+ selections, you are able to select and use a fourth "rolling FastPass" which can be selected either from your smart device or kiosks located throughout the parks.
Using the System Effectively
When I was at EPCOT most recently, I thought I had made the most of the system. I had only made a FastPass+ reservation for Soarin' prior to arrival. I thought I could make another Tier 1 selection immediately after using it. This didn't work! I still had to use two selections from Tier 2 before being allowed to select another option from Tier 1!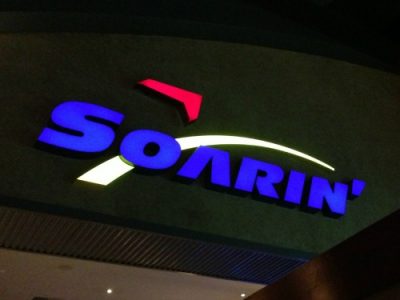 Soarin' Sign at EPCOT
My mother and I were sitting in The Land Pavilion when I tried to make a Test Track FastPass+ (Tier 1). I looked up and noticed that the wait for Living with the Land was 25 minutes. I realized that I had to make my Tier 2 selections, so I quickly looked for Living with the Land – we weren't about to wait 25 minutes! There was a FastPass+ available for 5 minutes from the current time. I scooped it up, we finished what we were eating, and went on our way. Right after tapping my MagicBand, I made a reservation for 15 minutes from then for Journey into Imagination with Figment! After Living with the Land, we headed to the Imagination Pavilion. Once I tapped my MagicBand, I could finally make an additional Tier 1 attraction FastPass selection. I started making an Illuminations FastPass+ as soon as we were through the first checkpoint, and scored it before even loading into the ride vehicle!
Outside View of the Imagination Pavilion
How Much Time Did I Save?
This experience forever changed my FastPass+ strategy for EPCOT in the future. I might also try this at Disney's Animal Kingdom and Disney's Hollywood Studios. If I had booked all three reservations before arrival, the earliest I could have made another Tier 1 selection would have been at least 2 hours after park opening. Instead, doing it this way, I walked off Soarin', made another selection, rode, and made another selection. This took only about 60 minutes total, and allowed me to make an Illuminations FastPass+ for that night without issue. This is a great way to "get around" the Tier 2 FastPass+ requirement and move on to your rolling FastPass+ selections as quickly as possible. I was able to save at least an hour of time!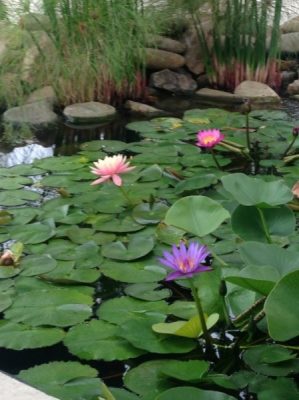 Lilypads From Living with the Land
Recommendations
However, this is probably only a good suggestion during off-peak times. I definitely would not recommend doing this during the week between Christmas and New Year's, or other times where FastPass+ will be in high demand. This worked for me in August during an off-peak time, and was able to save me a decent amount of time so that I could make new reservation much sooner. For example, if you got a Frozen Ever After FastPass+ and wanted to ensure the best chance of also getting Soarin' for later in the day, this could be helpful. To make the best decision regarding whether you should book your Tier 2 FastPass+ prior to arrival or not, check to see if they're still available every so often. If you notice that they're starting to disappear closer to your arrival date, grab them! Otherwise, you may be able to make them on-the-fly and use them much faster.
What are your best practice tips for using FastPass+ at Epcot? Share your suggestions in the comments.
Did you like this article? Make sure to share it with your friends! Check below for easy ways to share!