This post may contains affiliate links for your convenience. If you make a purchase after clicking a link we may earn a small commission but it won't cost you a penny more! Read our full disclosure policy here.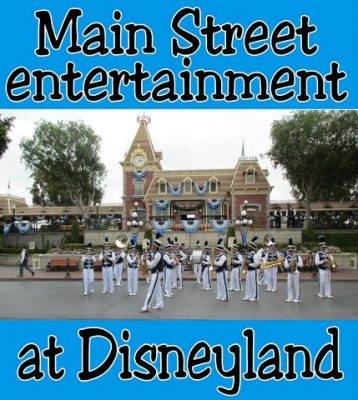 I'm just walking right down the middle of Main Street USA at Disneyland, and what's that I see? A good old-fashioned marching band, coming down the street. I stop and watch for a few minutes, then meander on. But look — down a little farther is a barber-shop quartet. They harmonize as they sing "Happy Birthday" to a blushing teenager. I think I'm now headed for the exit, but instead I stop at the fire station to watch a combo play another tune.
These scenes — and several more like them — show what it's like to experience Main Street entertainment at Disneyland. None of these are E-ticket, FastPass showstoppers, where you need to secure a curbside seat an hour in advance. But they exemplify the heart of a park built on the "Disney details." Disneyland draws talented performers from the greater Southern California arts community, part of the reason its live entertainment stays top-notch.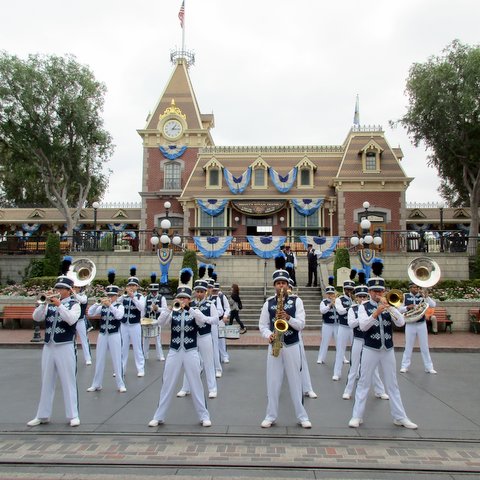 The Disneyland band, in different formats, dates back to the beginning of the park. It plays all around Disneyland, but somehow feels most appropriate on Main Street, where the performers march and play several times each day. Their repertoire includes upbeat marching-band versions of popular Disney songs such as "Be Our Guest" and "Friend Like Me."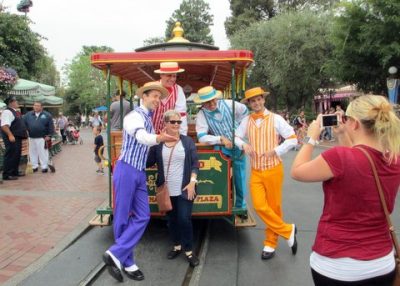 I'm sure you've seen the Dapper Dans, a slightly corny, candy-colored barbershop quartet that performs several sets around Main Street. We've even been treated to a mobile musical act as they serenaded us on the horse-drawn trolley up Main Street. This group of chipper fellows sings classic tunes, Disney medleys, and seasonal songs.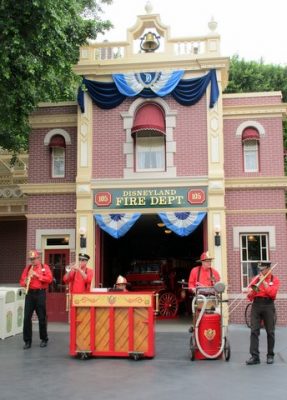 Near the firehouse (look upstairs for Walt Disney's famous apartment and lamp!), you'll hear the Hook and Ladder Co., a spirited group of five musicians. They perform several sets per day, often with the help of a few character friends. Together, they bring Town Square alive.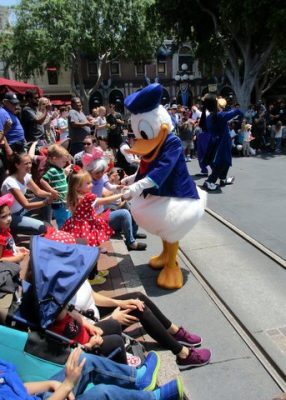 Other bands and performers also take turns enlivening Main Street. All fit the turn-of-the-century vibe of the area, and fill the air with music and laughter. I think each of these groups plays a part in making Disneyland such a richly detailed park that resembles a place we'd all like to live full-time.
Which group is your favorite Main Street entertainment at Disneyland? Share in the comments!