Magical Memory Archive 2014
|
Published On Jan 9, 2014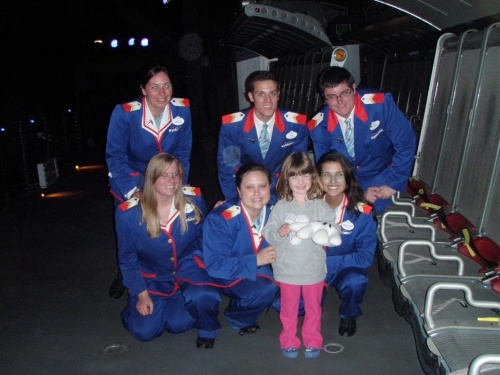 A magical 4th birthday ride on Soarin'! (Submitted by PJ)
---
Published On Jan 23, 2014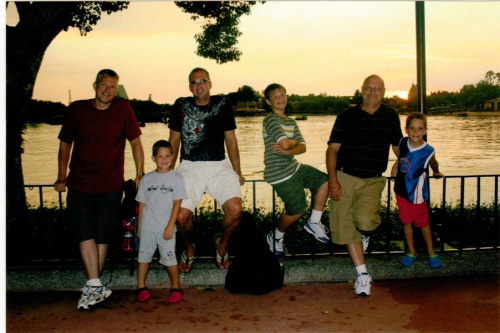 My guys waiting at the lagoon in Epcot for our dinner reservations. This picture of the guys in my family make me smile. Love going to Disney World with them. We are counting the days until we can return to "the happiest place on earth". (Submitted by LB)
---
Published On Feb 6, 2014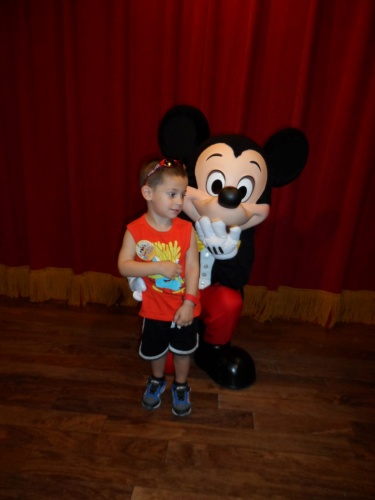 I finally get to meet you Mickey! I waited three whole years. (Submitted by Elizabeth C.)
---
Published On Feb 20, 2014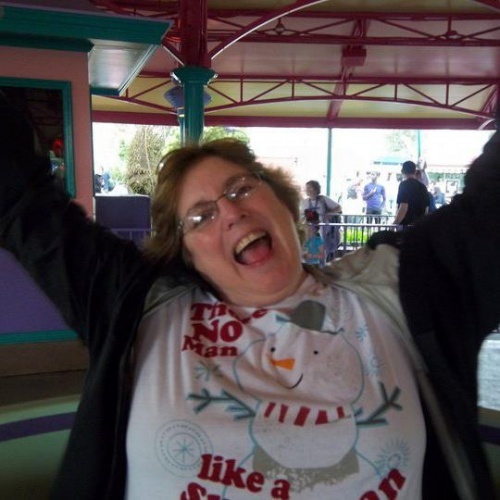 My favorite Disney photo (submitted by Sharon M.)
---
Published On Mar 6, 2014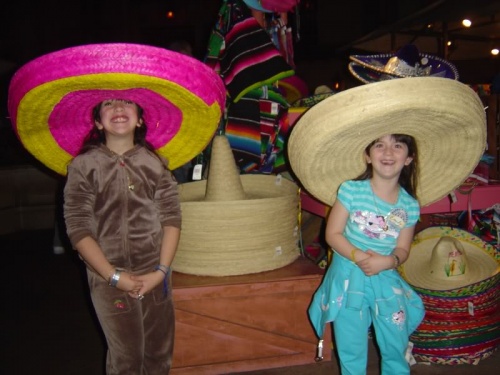 It's always fun when wearing hats! (Submitted by Cristina D.)
---
Published On Mar 20, 2014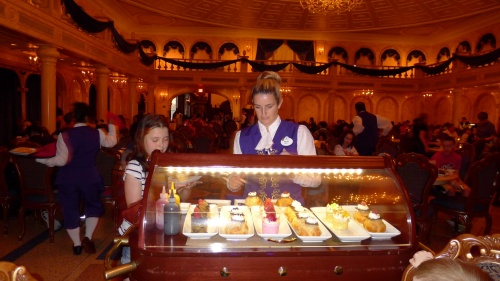 After receiving your recent newsletter and truly enjoying reading Melissa's review about Be Our Guest Restaurant, I decided to send a picture of my daughter Samantha picking our deserts from the trolley! This was the hardest task she has ever been given as they all looked simply delicious! (Submitted by Sandra C.)
---
Published On Apr 3, 2014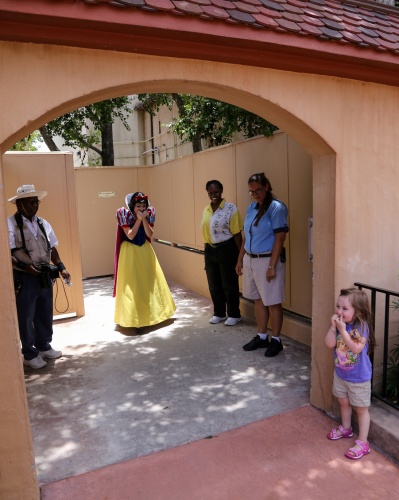 Lila meeting Snow White. This was the best character interaction we've ever had. She was smitten! (Submitted by Chrissy D. and Ryan T.)
---
Published On Apr 17, 2014
I think I was more excited to meet these guys than they were! (Submitted by Lucy W.)
---
Published On May 1, 2014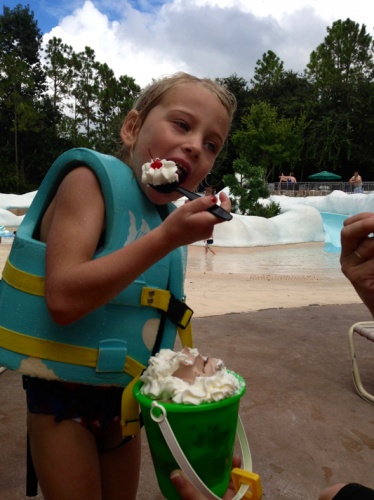 A magical moment is letting a child (in this case my 4 year old niece Lily, who was on her first trip to Disney) eat a bucket, yes a bucket full of ice-cream for lunch while at Blizzard Beach. (Submitted by Jackie S.)
---
Published On May 15, 2014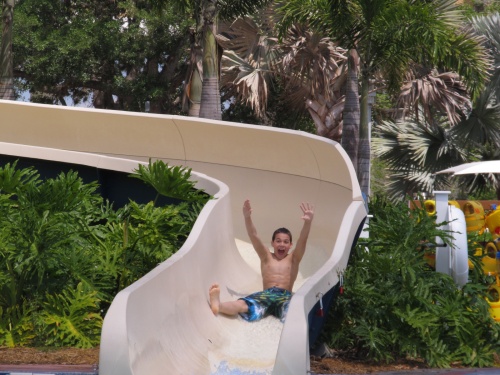 After a long and miserable Pennsylvania winter…my son had a ball at the Contemporary hotel pool. (Submitted by Luann C.)
---
Published On May 29, 2014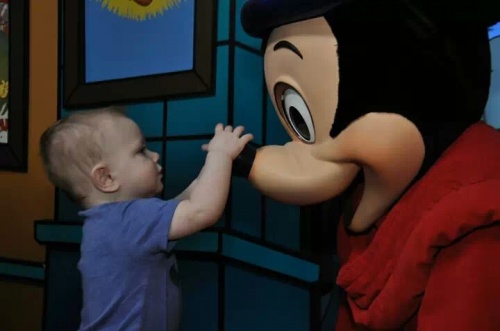 Our baby's first visit with Mickey! We visited for his first birthday and the entire trip was magical. (Submitted by Phinon W.)
---
Published On Jun 12, 2014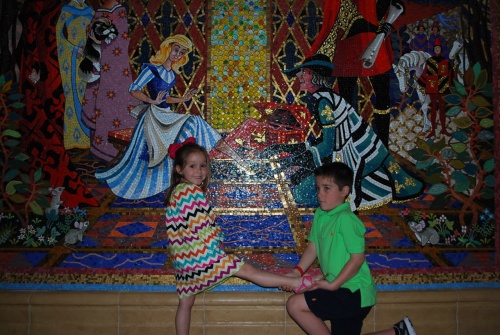 Celebrating our first visit with dinner at the castle. (Submitted by Christie M.)
---
Published On Jun 26, 2014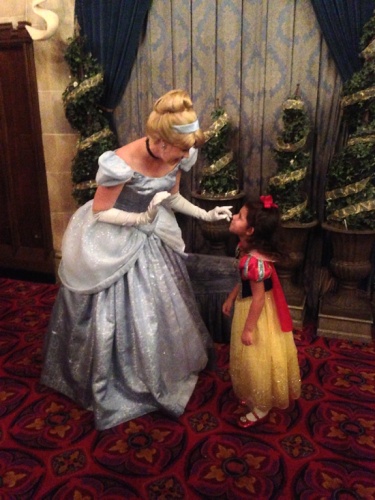 My 4 yr old, Audrina, meeting Cinderella for the first time. She was speechless! (Submitted by Susan M.)
---
Published On Jul 10, 2014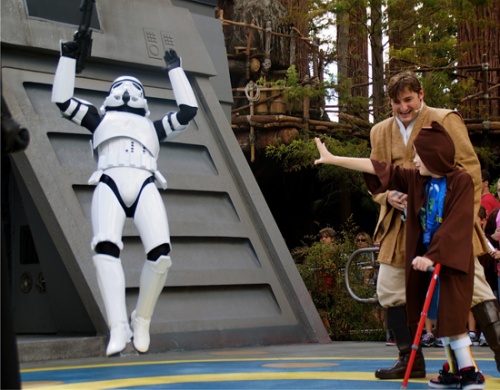 My friend captured this moment during Jedi Training Academy. My son actually thought he mastered the use of the force! (Submitted by Jenni M.)
---
Published On Jul 24, 2014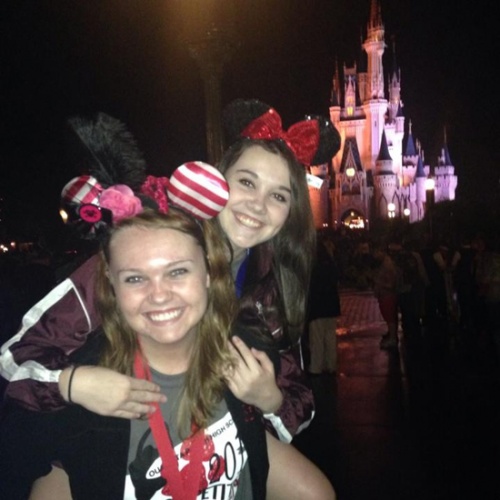 This is one of my favorite memories of my daughters (Lauren and Megan) waiting for the fireworks to start at Magic Kingdom. The fireworks was always a favorite of theirs when they were small and it was sweet to see the kid brought back out in them. (Submitted by Jennifer G.)
---
Published On Aug 7, 2014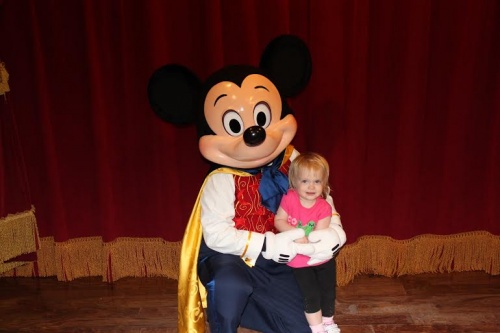 I love you Mickey! (Submitted by Abby S.)
---
Published On Aug 21, 2014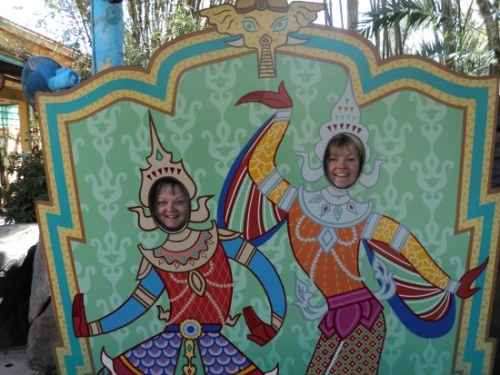 A Disney trip with my cousin and aunt!
---
Published On Sep 4, 2014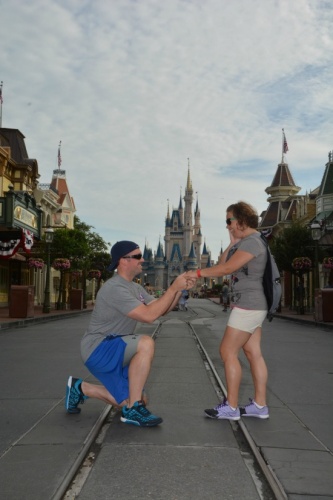 We got engaged is Disney on June 25,2014! It was the most magical trip! (Submitted by Dena B.)
---
Published On Sep 18, 2014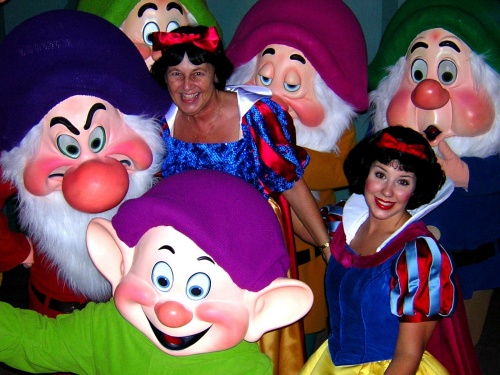 My wife, Judy has been a Snow White fan since she was a little girl and because of her dark hair, was called Snow White by many. One late night at Mickey's Not-So-Scary Halloween Party we ran into Snow White and the Dwarfs while Judy was wearing her Snow White outfit which she had made. That is one of our favorite memories of our many visits to the Magic Kingdom. (Submitted by Tom G.)
---
Published On Oct 2, 2014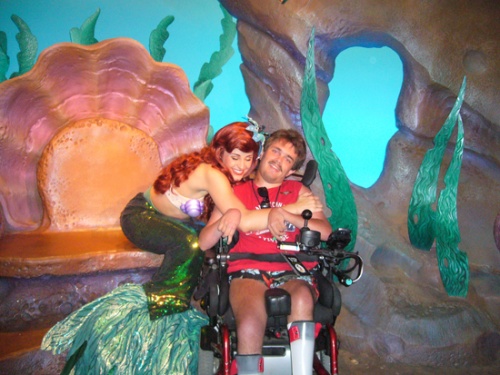 When the New Fantasyland opened in 2012, my son was immediately drawn to Ariel's Grotto. He went so much that the cast members started to know him by name which made it even more magical for him. There are so many nice people who are friends of Ariel but there immediately became one or two special friends.
As my son is disabled and been in a power chair since first grade, he has come to love the Magic Kingdom as it has created a "safe" environment for him. During 2012, he decided to experiment with independence as much as a wheelchair-bound person can who has limited functionality of his hands. Ariel's Grotto immediately became his second home. Ariel would greet him by name and make him to feel welcome without Mom and Dad tagging along. We would meet up after two houses of "independence" and he would tell us all about his conversations with Ariel.
On one outing at the park a cast member named Lizzie saw him going around the park on his own and asked him if he would like to spend a day with her. She contacted us by email and we made arrangements. Little known to him even to this day, Lizzie is close friends with Ariel. Arrangements were made and they spent a day touring Ariel's Grotto, riding her ride and then the rains came and they didn't get to do anything else together that day.
But, the magic remains due to one cast member's kindness; Lizzie and Matthew are friends outside of the Grotto, and he always gets a special welcome whenever he is able to find her in Ariel's Grotto.
As he had to have surgery in September of 2013, the cast member's got together with another nice friend of Ariel (aka, Libby) and made a special video for him and posted it on his Facebook page. This made recovery from surgery so much nicer for one young man. The post came through the day after his surgery and it was a happy moment to have Ariel give you a personal get well message.
Thanks so much to those who are friends with Ariel that made the life of one young man a happier existence. You never know what your kindness means to someone and we hope that you continue to share your love with all the special needs people who come to your Grotto. (Submitted by Mark and Dora D.)
---
Published On Oct 16, 2014
My daughter Mikayla during our trip this past May. She loves Frozen and we were so excited when the Disney photographer offered to add something fun for her in the picture! She was standing on the bridge heading into France in Epcot! (Submitted by Amanda B.)
---
Published On Oct 30, 2014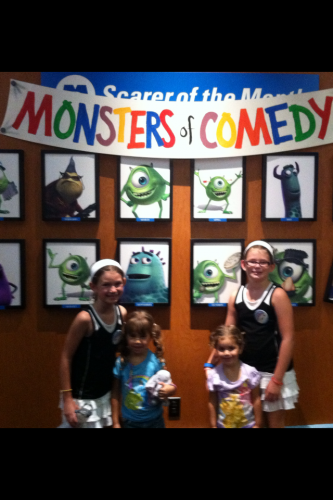 My daughters met up with their cousins at Magic Kingdom and got to have a few laughs at Monsters Inc Laugh Floor. It looks like they've become a new set of "Monsters of Comedy". (l-r, Alexandra, Vicki, Briana and Samantha) (Submitted by Matthew D.)
---
Published On Nov 13, 2014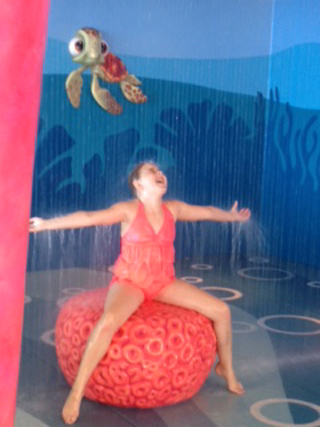 Having fun in Nemo's Reef on the Disney Dream! (Submitted by Sally D.)

---
Published On Nov 24, 2014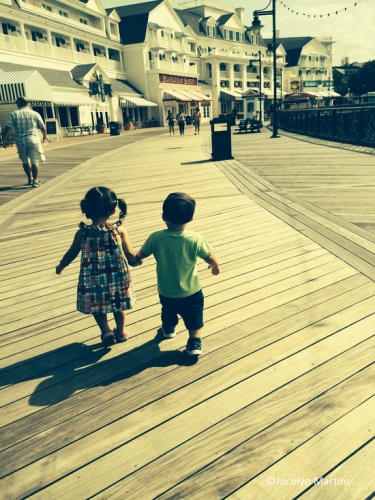 We were lucky enough to spend most of our last trip to Walt Disney World with our best friends. They have two boys and we have three girls. It looks like gender doesn't matter and the "best friends" theme spans to the next generation. Elliot and Sabrina walking along the Boardwalk. (Submitted by Jocelyn M.)
---
Published On Dec 18, 2014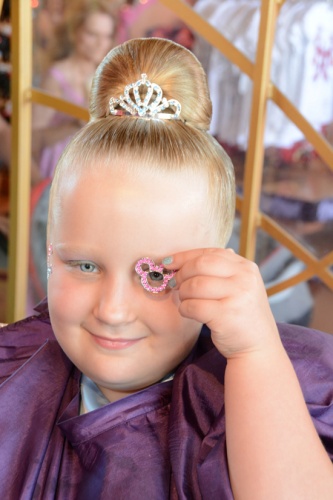 I spy with my little eye…During her very first trip to the Bibbidi Bobbidi Boutique, Princess Emma was chosen to be the Princess in the window at Downtown Disney. (Submitted by Tina F.)