This post may contains affiliate links for your convenience. If you make a purchase after clicking a link we may earn a small commission but it won't cost you a penny more! Read our full disclosure policy here.
Published On Jan 8, 2015
My daughter wanted to get her hair cut so bad, but I wouldn't let her because little did she know, but we had a surprise two-week trip to Disney coming up. During that trip I had scheduled an appointment for her to go to Bibbidi Bobbidi Boutique for the first and last time since she would be turning 13. But since she did want a haircut, I also decided that we would take her to the Barber Shop during the trip as well. This was only her second haircut ever and this hair was to go to Locks of Love, same as her first haircut did.
---
Published On Jan 29, 2015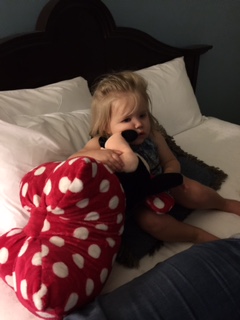 Belle nearly falling asleep at Old Key West after a long day in the parks. These trips to the world with her just keep getting better and better! (Submitted by Andrew B.)
---
Published On Feb 12, 2015
After dozens of trips since she was 10 months old, my now 20 year old daughter still LOVES Disney. Just look at that Disney glow! (Submitted by spiderjigman)
---
Published On Feb 26, 2015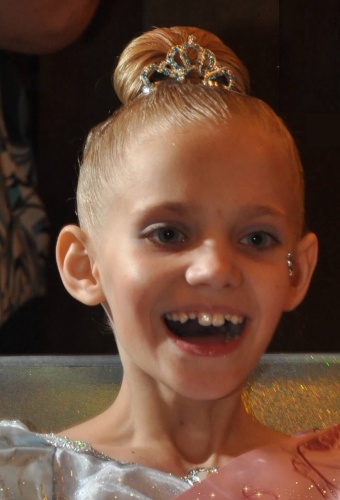 One of my most magical memories! It was our very first trip (we've gone every year since). My daughter was seeing herself for the first time after her Bibbidi Bobbidi Boutique makeover. Upon seeing herself, a small gasp escaped her lips as her had flew to her heart. It is the most magical memory I can recall– the pure joy she experienced. (Submitted by Rachel J.)
---
Published On Mar 12, 2015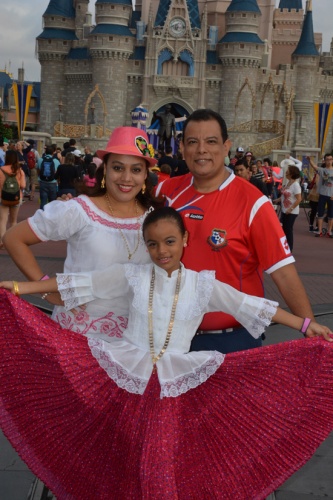 We wanted to share our Holiday experience from Christmas Eve 2014. We are a party of 3 family from Panama and it has always been our dream to dress our daughter with one of our National Dresses while attending the Magic Kingdom. Finally we were able to make that dream possible in the place where dreams come true. The experience was indeed a perfect one; even some guests wanted to take a picture of with our daughter. Here's one picture that will be in our memories forever. Needless to say as soon as we returned home we started planning for our next Disney adventure. (Submitted by José R.)
---
Published On Mar 26, 2015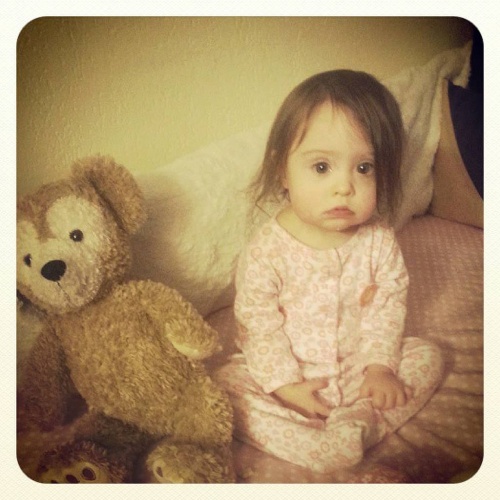 It was a Spring Break – not too long ago – when my youngest daughter first met Duffy Bear. He has been her bedtime buddy ever since. Can't wait to see him, in person, in just a few short weeks! #duffyloveforever (Submitted by Jennifer F.)
---
Published On Apr 9, 2015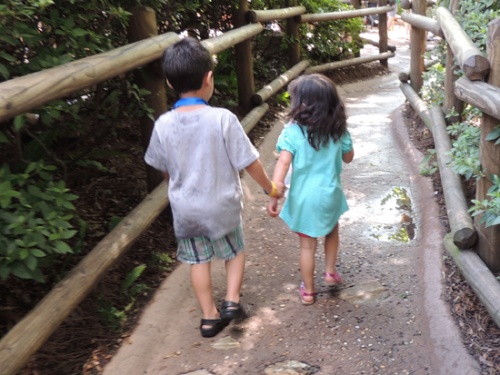 Our grandchildren's first Walt Disney World vacation. They had SO much fun and still talk about it even thought it was many months ago. This was taken in the Splash Mountain area. Brother was able to go and sister wasn't but he was telling her everything about it and told her he couldn't wait until she could go on next year. (Submitted by Deb)
---
Published On Apr 23, 2015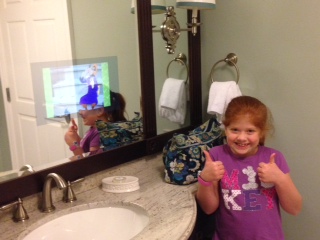 My daughter Ava will brush her teeth for 10 minutes only at our Home away from Home at Disney's Grand Floridian Villas. (Submitted by Christy M.)
---
Published On May 7, 2015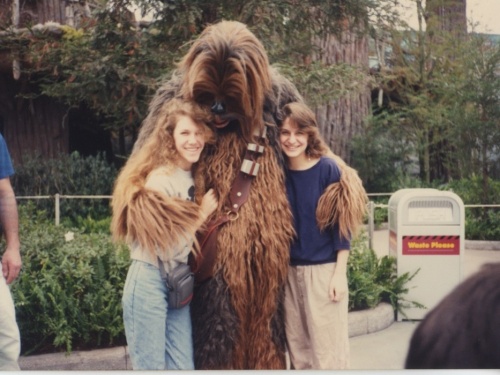 We're taking a trip in the Way Back machine for this one – the year was 1991, my parents splurged and took my sister and me to Walt Disney World on what was then called the Grand Plan. (I'm pretty sure this is the same as today's Platinum Plan.) This was our first trip to Disney-MGM Studios. I am a huge Star Wars nut, so I couldn't resist having my photo taken with my sister and my favorite Wookiee. (Submitted by Kristina V.)
---
Published On May 21, 2015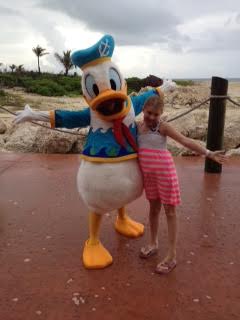 Love spending time with Donald on Castaway Cay. (Submitted by Sally D.)
---
Published On Jun 4, 2015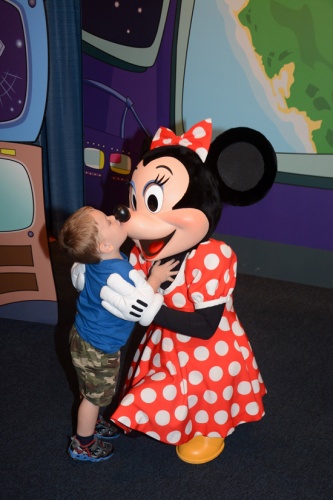 Our normally shy 2 year old grandson Ryder's face lit up upon seeing Minnie Mouse when we took him for his first visit to Walt Disney World this past Spring 2015. He surprised us all by running up to her and giving her a kiss on the nose. (Submitted by Lisa T.)
---
Published On Jun 18, 2015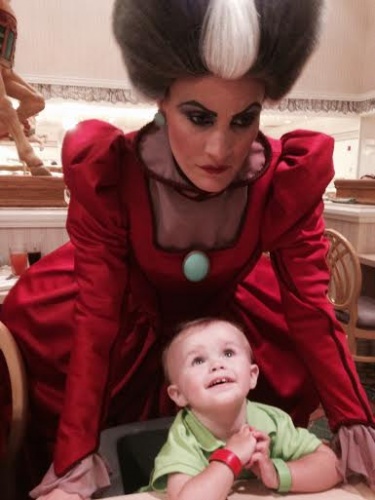 This was taken at Disney's Grand Floridian on May 18, 2015 on my husband and my 19th wedding anniversary. My grandson, Keagan fell in love…..just not with Cinderella. (submitted by Janine)
---
Published On Jul 2, 2015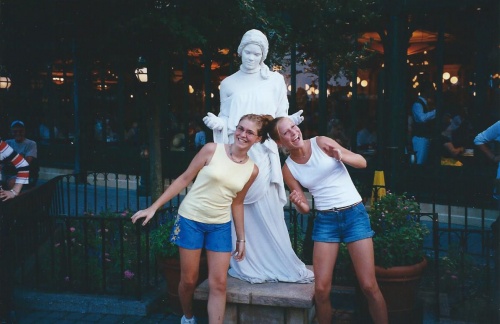 My wife and I have so many great memories at our forty-some trips to Disney World, including the trip that we took in July of 2002 when we took our three oldest granddaughters to WDW. This photo was taken in front of The French Pavilion in EPCOT. The White Statue tied together with the ponytails of our two oldest granddaughters, Aftyn & Katie. The girls still talk about what a great trip that we had and about the fun with the statue. (Submitted by Tom and Judy G.)
---
Published On Jul 16, 2015
A family hug for around Grandma with her two daughters, two granddaughters, and one son-in-law at the Tree of Life. (Submitted by Kelle H.)
---
Published On Jul 30, 2015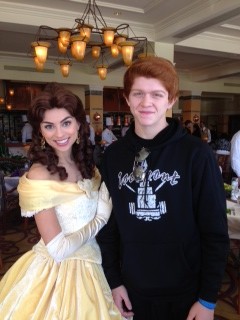 Boys love the princesses too! My youngest son Lucas with Belle. (Submitted by Christy M.)
---
Published On Aug 13, 2015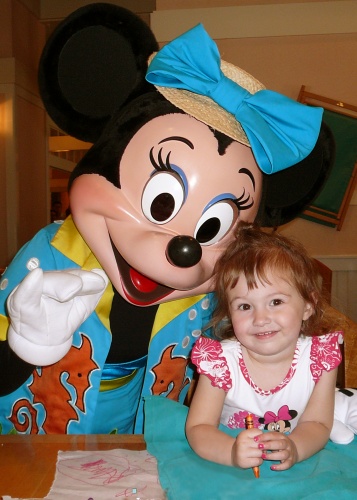 This photo was the Character Breakfast at Cape May Cafe at Disney's Beach Club. This is our 2 year old granddaughter Katarina. She loved Minnie. (Submitted by Tom & Judy G.)
---
Published On Aug 27, 2015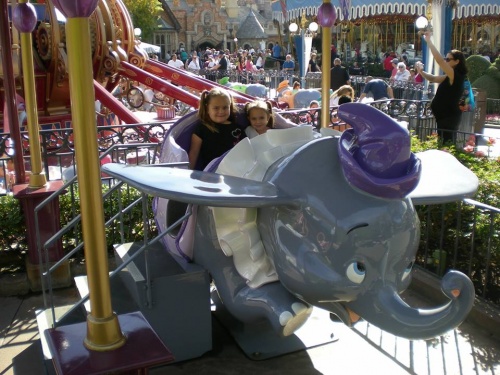 Bethany and Liliana testing out Dumbo! (Submitted by Crystal Davila)
---
Published On Sep 10, 2015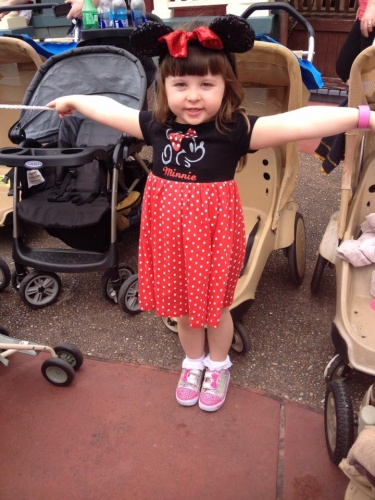 Just chilling. (Submitted by Cheryl S.)
---
Published On Sep 24, 2015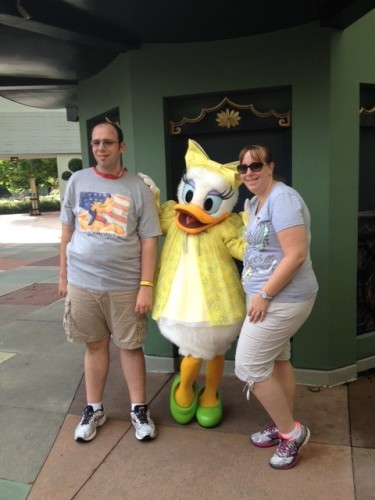 Finally! A photo op with Daisy! We always seem to miss her, but not this time. (Submitted by Kathleen)
---
Published On Oct 8, 2015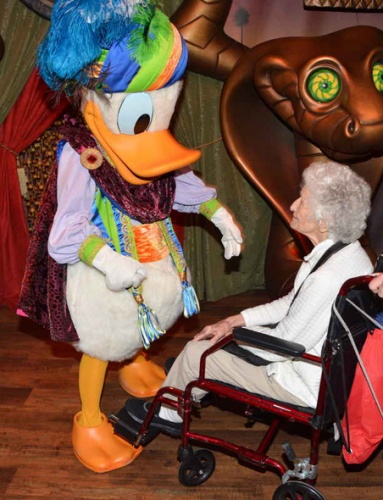 We took our 94 year old grandma to Walt Disney World for her first ever trip. She mentioned how she wanted to meet Donald Duck, so we got in line to meet him. While we were in line, she asked what we were waiting for, and we explained so she could meet Donald Duck….she promptly explained that she didn't need to meet him, she just wanted to see him. Needless to say, she got to do both anyway. (Submitted by Casey N.)
---
Published On Oct 22, 2015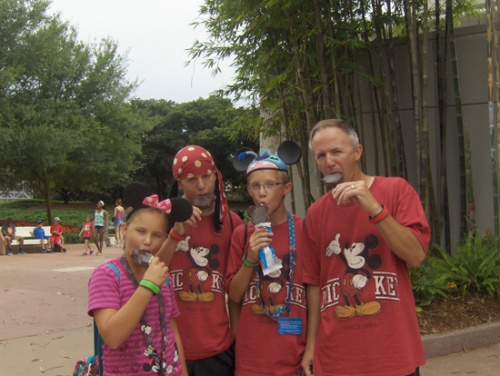 My family is doing one of their favorite things at the World….eating a Mickey Ice Cream! (Submitted by Angie W.)
---
Published On Nov 5, 2015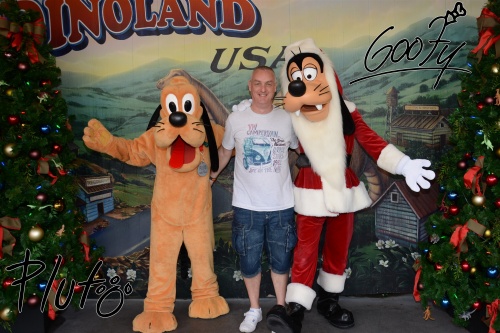 This is from my visit in December 2014. I had to wait in a huge queue to get the photo with Pluto and Goofy, but so worth the wait. I can't wait to make a return to the best place on earth. (Submitted by Graham E.)
---
Published On Nov 19, 2015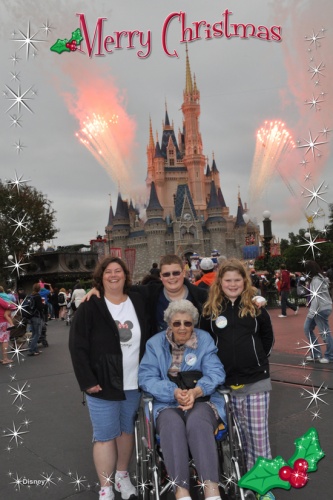 This photo is from 2012 when we were able to go to Disney with my grandmother. I traveled to Disney with my great grandma, grandma and parents every year when I was younger. I was so thankful my children had the opportunity to make this trip with her and make memories they will have forever! (Submitted by Leigh Ann B.)
---
Published On Dec 3, 2015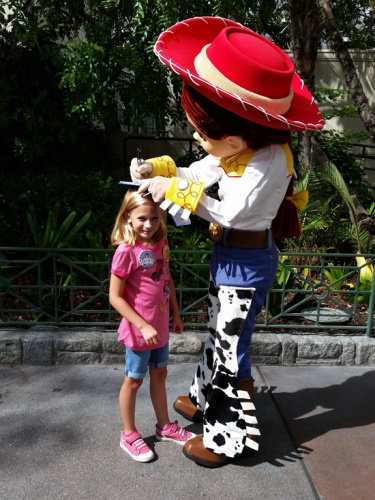 We visited Disneyland in September and stayed at the magnificent Grand Californian. Here are three memories from Disney California Adventure. My daughter celebrated her 9th birthday our first day in the park, so it was extra memorable, but what made this trip so special was that we flew all the way from Philadelphia! After two trips to Disney World we decided to go to the other coast. It was absolutely marvelous and we got to be there for Disneyland's 60th anniversary, too. We plan on returning for their 75th! (Submitted by Jane H.)
---
Published On Dec 17, 2015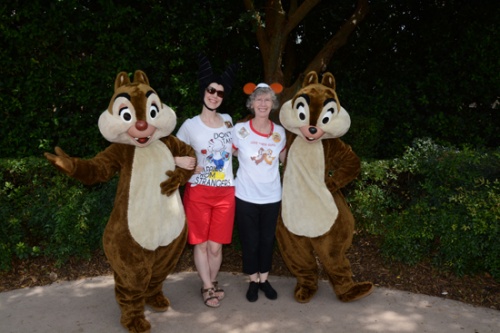 My mother's first trip to Walt Disney World was 2014. As we strolled around Epcot, some characters came up a side path and she enjoyed and intimate greeting with Donald Duck, her second favorite character. However, she loves Chip and Dale. It was wonderful seeing the magic through her eyes.
---
Published On Dec 31, 2015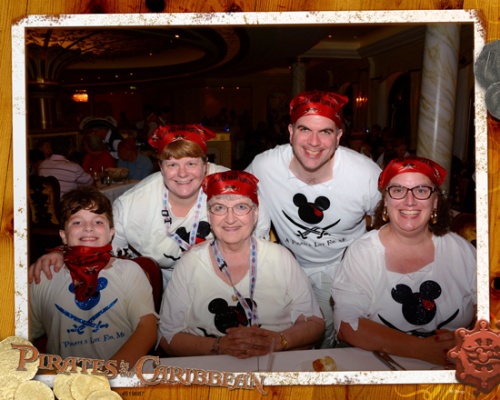 We just returned from an Eastern Caribbean Cruise on the Fantasy! This was my first cruise and I can't find words to describe it – awesome, wonderful, beyond expectations! My son and daughter-in-law invited me to go along on the cruise with them and their two boys. When my husband didn't want to go, I asked my daughter to share a stateroom. Everything was great and special – the ship, the food and the people. My daughter designed and made matching shirts for us to wear for Pirates Night. (Submitted by Jean C.)