This post may contains affiliate links for your convenience. If you make a purchase after clicking a link we may earn a small commission but it won't cost you a penny more! Read our full disclosure policy here.
Published On Jan 13, 2016
Magically Speaking Newsletter Archive – subscribe today!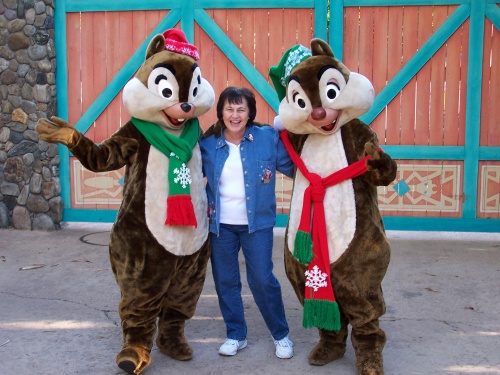 My wife, Judy has been a fan of Chip and Dale all of her life. On one of our trips to The Animal Kingdom, she finally got to meet them. As you can see from her smile, she was one happy lady. She loved how they have fun with the people (Submitted by Tom G.)
---
Published On Jan 28, 2016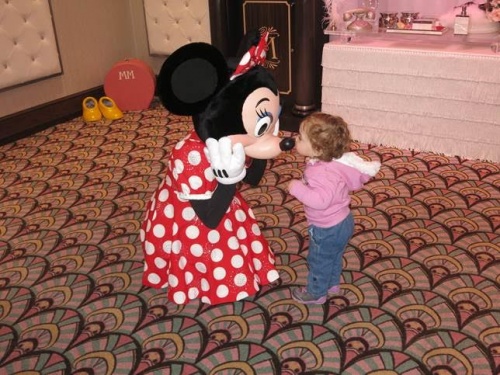 On Alexis' first visit to Walt Disney World, she wasn't too sure about the characters at first. That is until a special encounter when Minnie Mouse touched her hands gently with her hands and then nose and then asked for a kiss on the nose. Lexi kissed her and after that wanted to kiss all of the characters on the nose! (Submitted by Jessica B.)
---
Published On Feb 11, 2016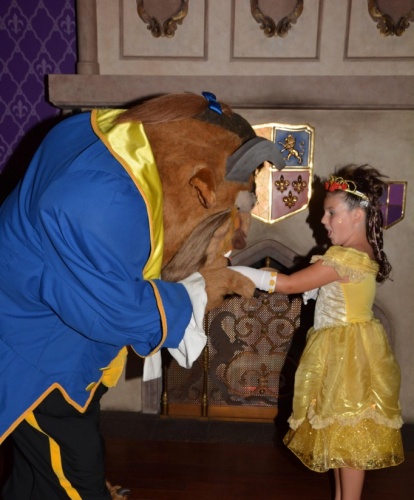 This is my daughter Caitlin meeting her all-time favorite Disney character, The Beast at Be Our Guest restaurant in October 2015. He danced her around the room, then kissed her hand! The look on her face says it all! (Submitted by Traci M.)
---
Published On Feb 25, 2016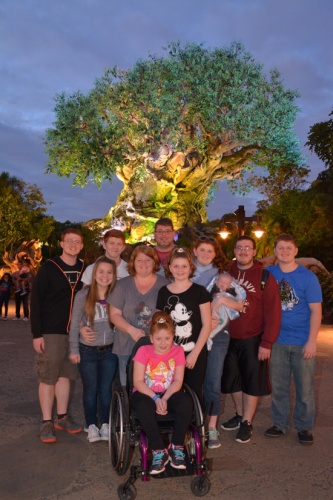 Animal Kingdom family picture! I can't wait till the night activities begin, 2015 Christmas vacation Maurella family! (Submitted by Christy M.)
---
Published On Mar 10, 2016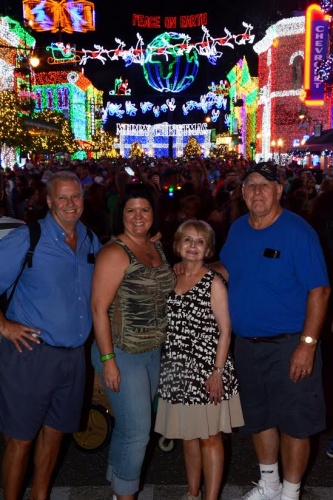 My husband (Mike), myself & our family friends (Linda and Don Shaffer) visited Hollywood Studios 12/5/15. It was Linda and Don's first trip to WDW!!! We loved showing them the ropes and enjoyed the 'lights' for the last year. Magical Memories for sure! (Submitted by Lori M.)
---
Published On Mar 24, 2016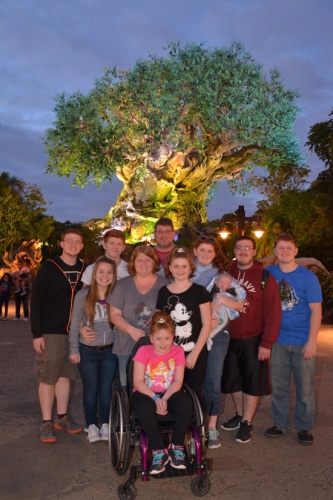 Animal Kingdom family picture! I can't wait till the night activities begin. This was taken during our 2015 Christmas vacation! (Submitted by Christy M.)
---
Published On Apr 7, 2016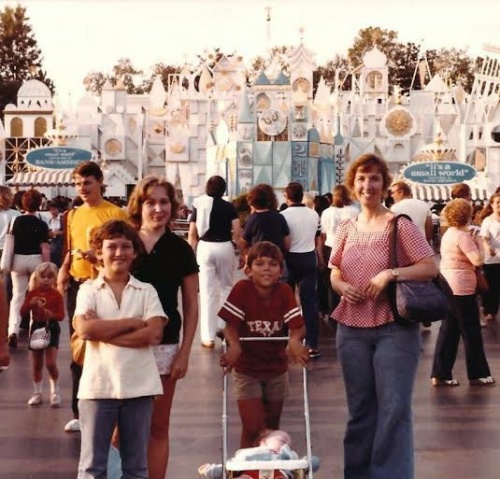 Throwback Thursday – I have many older memories from the Disney Universe. Here is a favorite. (Submitted by Annette H.)
---
Published On Apr 21, 2016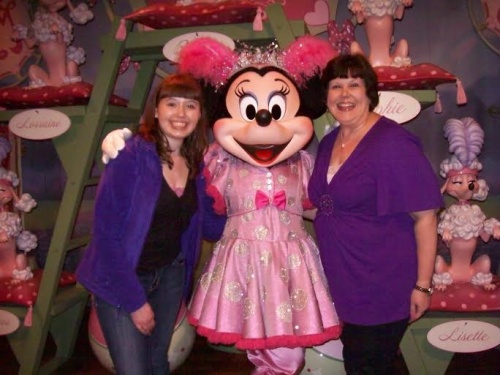 Thanks for putting out such an informative, well-written newsletter. I always enjoy reading it. I was touched by your story's previous story about treasuring every moment because you don't know what could happen next. In 2014, I took my daughter on a spur of the moment Disney World trip for her spring break. We enjoyed the Flower & Garden Festival at EPCOT, something we had never seen before during our previous vacations. We have been to Disney many times, but this would prove to be most special because just a few months later, I was diagnosed with Breast Cancer. While fighting for my life, thru all the bad times, I have had my memories of our most recent trip to help me through. My goal is to get better and visit again in 2016 with my family. So, yes, everyone should enjoy every day of the magic that they have because you never know when your world can get turned upside down. (Submitted by Michelle P.)
---
Published On May 5, 2016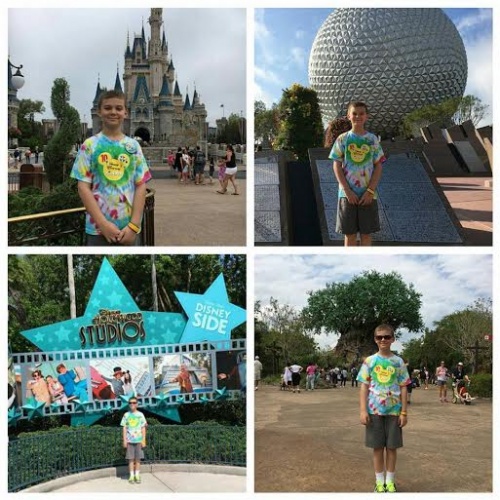 </9>
On April 1st we celebrated our son's 10th birthday (on his actual birthday) by doing the 4 park Grand Slam. We were able to hop to all the parks and accomplish almost everything on his to-do list for the day. No better memory of turning double digits than celebrating at all 4 parks on his special day! (Submitted by Jennifer N.)
---
Published On May 19, 2016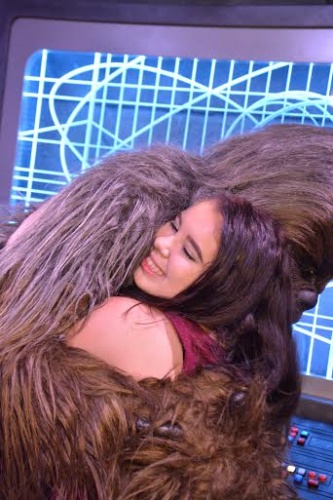 Nothing like a Wookie hug! (Submitted by Linda H.)
---
Published On Jun 2, 2016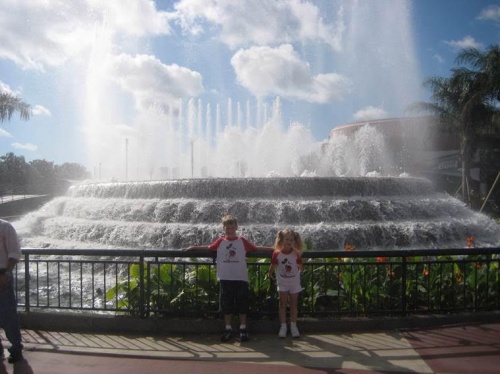 This is from 2005 when my kids were much smaller. Everyone loved the shirts. I found them after my great grandmother passed away. She bought them in 1980. They were still in the package with the receipt. Everyone wanted to know where we got them! (Submitted by browns.525)
---
Published On Jun 16, 2016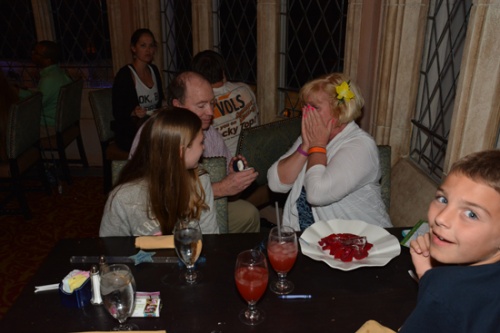 Ten years ago I met my Prince Charming. We also soon found out that we are both Disney fanatics. He is a longtime owner of 2 Disney Vacation Club resorts so over the years we have enjoyed many blended family adventures in Walt Disney World.
In March we took my 2 grandchildren for a 5 day vacation to our favorite vacation spot. On March 31st, Steve had made dinner reservations in Cinderella Castle. We had the perfect table in the window and enjoyed the amazing fireworks display from our seats. I turned to thank Steve for an amazing magical experience and realized he was on his knee next to me proposing by saying "in the happiest place on earth will you make me the happiest man". Of course, I said yes and my 2 grandchildren ages 12 & 8 were as thrilled as we were.
The staff made the occasion more amazing by presenting us with a glass slipper surrounded by rose petals and desserts of a solid chocolate slipper and strawberries and beautiful champagne glasses to toast with. We are beginning to make our wedding plans and are sure to incorporate a Disney theme! (Submitted by Nancy R.)
---
Published On Jun 30, 2016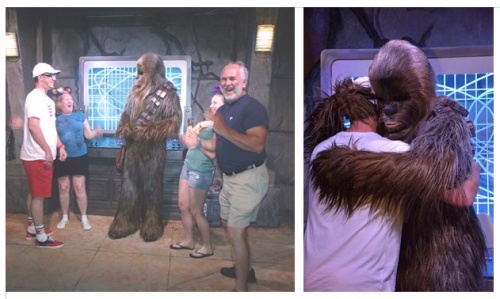 At Disney's Hollywood Studios we went to visit Chewbacca. My son (white hat) made Chewie's "wookie" sound. Chewie who had been interacting with my husband at the time, immediately turned around with this surprised look on his face and then proceeded to give my son a huge hug. It was definitely a magical moment! (Submitted by Lois S.)
---
Published On Jul 14, 2016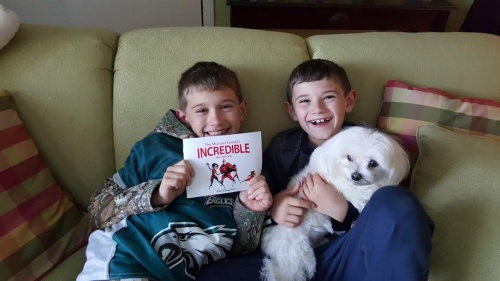 We just told my Grandchildren Nicholas and Michael that we are going to Disney World in December. We try to get them to Disney World for each season to make the experience a little different. (Submitted by Linda M.)
---
Published On Jul 27, 2016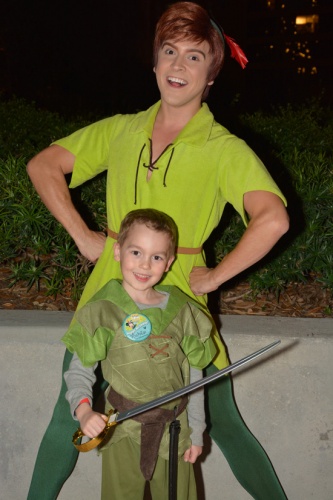 Who is the real Peter Pan? (Taken during the Pirates & Pal Cruise). (Submitte by Melissa L.)
---
Published On Aug 11, 2016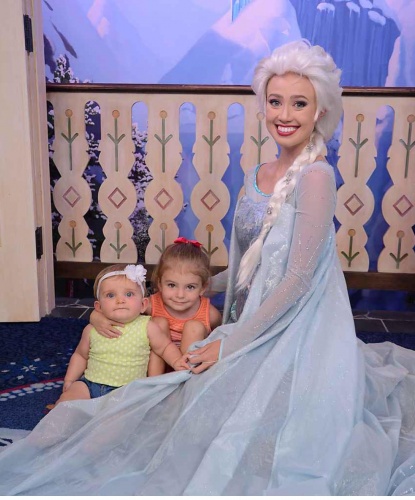 Addison (8mo) and Chloe (2) were mesmerized with Queen Elsa in Norway. (Submitted by Jim and Alyssa C.)
---
Published On Aug 25, 2016
We visited Walt Disney World (4/2016) with our son & family. Chloe is 2 1/2 yrs old and Addison is 4 months. One of our first character visits was with Tinkerbell at Magic Kingdom meet and greet. As we walked thru, we told Chloe that we were all shrinking to the size of the fairies and she totally bought into it! We could hardly keep her contained while waiting for the family in front of us to finish meeting with Tink! (Submitted Jim and Chrislette Cherveny)
---
Published On Sep 8, 2016
Meeting Minnie a wonderful fourth birthday surprise. (Submitted by Brooke H.)
---
Published On Sep 22, 2016
Getting a little Goofy at Chef Mickey's for dinner! (Submitted by Matt D.)
---
Published On Oct 6, 2016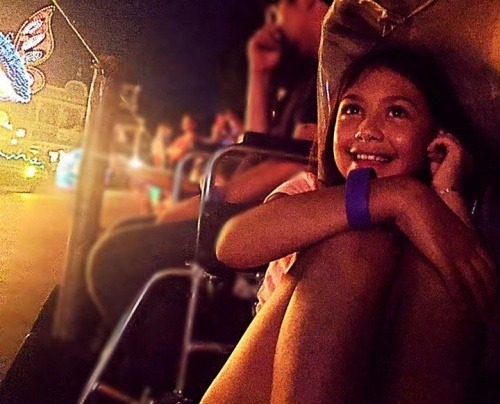 My 8 year old daughter's first and last time to see the Electrical Lights Parade in September 2016. (Submitted by Andrea W.)