This post may contains affiliate links for your convenience. If you make a purchase after clicking a link we may earn a small commission but it won't cost you a penny more! Read our full disclosure policy here.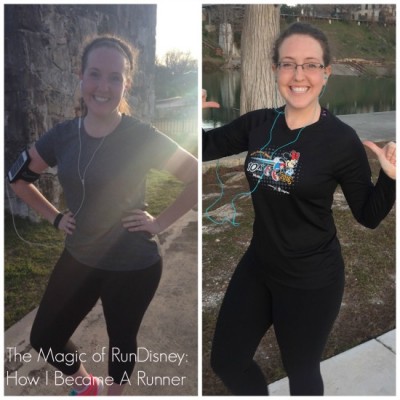 Like many of you, I grew up hating running, and this hatred was carried into adulthood. Fortunately, also like many of you, I grew up loving Walt Disney World, and that love was also carried into adulthood. In the past year, through the magic of runDisney, my hatred of running changed when it merged with my love of Disney.
A few years ago, I began listening to Disney podcasts, one of which was the Be Our Guest Podcast. The podcast created a Disney running group and named themselves the BOGP Lizards. Once they made it clear that the group would be for runners, walkers, and those who only wanted to cheer others on, I joined the group on Facebook. At that point, I had no desire to run whatsoever.
It didn't take long until that changed because after listening to non-runners become runners, and seeing motivational post after post, so I decided to download Jeff Galloway's Easy 5K app on my iPhone. Numerous people had mentioned him and his run-walk-run method. I had never thought I could become a runner, but after hearing that I was allowed to walk with this program, I thought, "I can do that." On January 25, 2015, I completed Week 1 Day 1 of the Easy 5K training plan.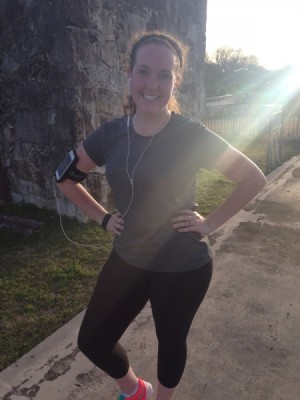 For those unfamiliar with Jeff Galloway (I had never heard of him before!), he is the official training consultant for runDisney, an Olympian, and the founder of the Galloway Method, commonly referred to as Run-Walk-Run. You can find his training plans on the runDisney website and purchase his Easy 5K app through the app store. (He also has Easy 10K, Easy Half Marathon, and Easy Marathon apps, as well as an option to buy all 4 in a bundle, called "Couch to Marathon.")
After that first day of run-walk-run, I was a runner. I decided to sign up for the Walt Disney World 5K that would happen during the Walt DisneyWorld Marathon Weekend 2016, and by the time registration came around in April, I was already well into training with the Easy 10K app. So, I signed my husband and myself up for both the 5K and the 10K! In a matter of four months, I went from hating running, to signing up for two back-to-back races. Throughout the year, I continued running and sharing in the runDisney journey with my fellow Lizards online.
Just a few weeks ago, I completed the Walt Disney World 5K and 10K. (Look for an upcoming blog post where I will tell you all about it!) Four days after I got home, I completed Week 1 Day 1 of the Easy Half-Marathon training plan, and I am planning on registering for the Half-Marathon during WDW Marathon Weekend 2017. Jeff Galloway and the BOGP Lizards have inspired and motivated me into thinking I can run for 30 seconds and walk for 30 seconds, all the way up to 13.1 miles. This is the true magic of runDisney—a training consultant that empowers people to run and walk their way to a healthier lifestyle, and the Disney friends I have met along the way. January 25, 2015 to January 25, 2016: What a difference a year makes.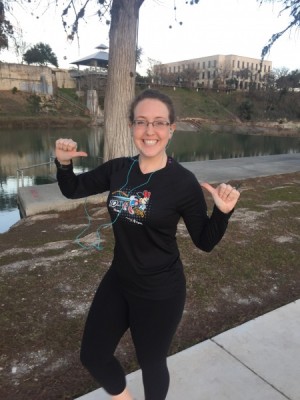 Share your journey of going for non-runner to runner in the comments!