This post may contains affiliate links for your convenience. If you make a purchase after clicking a link we may earn a small commission but it won't cost you a penny more! Read our full disclosure policy here.
Space Mountain is my one regret (read more below) but it doesn't mean you shouldn't enjoy it. And later we'll get to the Tiki Birds who have been temporarily silenced but will be singing again in August.
No More Space Mountain But I Would If I Could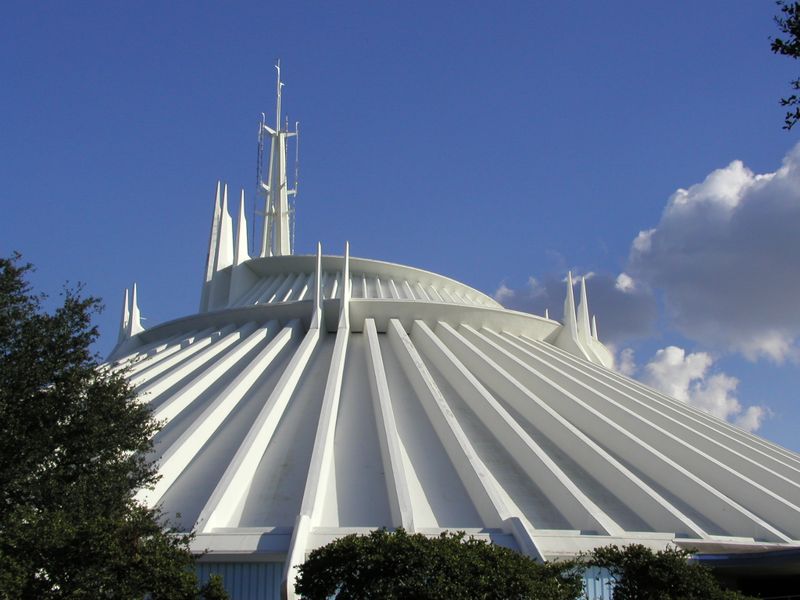 I love roller coasters. I can still ride most roller coasters. But after having surgery for severe headaches there are some I know I can't do even if I love them. Space Mountain is one of them. It just jostles my neck too much. Having said that, I wish I could because I really enjoy Space Mountain. I think it's because it's one of the first coasters I ever rode. I also like the darkness factor. Now that they have games to play while you wait in the queue, that's even bearable. I will miss Space Mountain, but you shouldn't.
Oh Yes, The Mad Tea Party
I just want the chance to spin.
When you grow up in a family of non-spinners and then marry a non-spinner, you can make it to adulthood without ever having experienced the teacups. And that's just wrong
I have to right that wrong this trip but I don't know how. I will have to find another lonely spinner like myself and we will spin together.
I know the idea sounds mad.
Philharmagic with Mickey
Mickey's Philharmagic is kind of tucked out of the way over by Winnie the Pooh but it is so worth finding. A 12 minute 4-D musical starring Mickey, Donald and others it fills the senses and keeps you entertained. It has many of my favorite songs in from The Lion King, The Little Mermaid, and Aladdin.
Quick Serve at Cosmic Ray's
I'm not a huge fan of Quick Serve when I'm at Disney but I really like Cosmic Ray's. Bay 1 is Chicken. Bay 2 is Burgers. Bay 3 is Sandwiches. What makes Ray's different is the topping bar. Lettuce, tomatoes, pickles, onions, relish, green peppers, mushrooms, grilled onions, BBQ sauce, mayonnaise, mustard, ketchup, and cheese sauce are available. For as busy as this place is they do a pretty good job of keeping it clean and stocked. When I need to eat a cheaper meal off my dining plan, Cosmic Ray's is a sure bet.
Royal Table with Cinderella
I have never been in a castle and now I am going to eat in one and have my picture taken with the princess. I am excited and I am thirty years beyond eight.
As a girl I may have been too shy to like character meals. Now, I'm trying everything! Cinderella was the one thing I wasn't sure about (picky eater issues) but I'm pushing on and having a great time. I'll even have my autograph book.
Shooting Arcade in Frontierland
My 40 year old husband could be left here with some money and be happy. I used to think, "What a waste of time" until I realized it was his vacation too. Now I let him shoot a while. I usually search for Hidden Mickeys or people watch. It keeps both of us feeling good about our busy schedule.
Tiki Room
I am listing this even though it won't be open when I go in June/July. The renovations from the recent fire will take until August from what I have read. That is too bad because I love those annoying birds in old or new form. I'm hearing they're coming back old school, which I like, and which makes the wait understandable. Not getting to see them this time puts them at the top of the list next time.
In our final installment we'll find out what sits under Magic Kingdom and what ride made the biggest splash in my book.
Incoming search terms:
https://www themouseforless com/blog_world/magic-kingdom-from-a-z-part-3/