This post may contains affiliate links for your convenience. If you make a purchase after clicking a link we may earn a small commission but it won't cost you a penny more! Read our full disclosure policy here.
From Our Magically Speaking Newsletter Archive – subscribe today!
By: Jennifer Retzlaff
We are headed to Walt Disney World this summer for our daughter's 9th birthday, my dad's birthday and my sister's graduation.   Our kids already know we are going, so we aren't doing a big Disney reveal; however, I am going to use Christmas to make the trip seem more real.  These are some ideas I thought many of you could use for your upcoming trips or just as ways to bring Disney into your home while you wait for the next trip.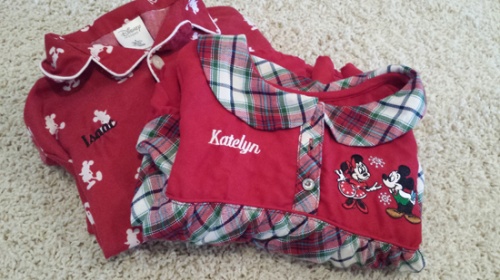 Pjs
The first item my kids get every year no matter if there is a trip planned or not is new Disney pajamas.  We absolutely love the coziness of these pjs as well as the magic they bring to the house.  There are so many to choose from that each year is a surprise as you can do character pjs as well as the family matching pjs (which I personally like as mom gets some new Disney magic as well).  I have ordered these from the Disney store and been extremely pleased; however, many retail stores such as Target, Kohl's and Walmart carry them as well.  These make those Disney movie afternoons all curled up on the couch that much better!
 Disney Movie
The Disney company is a smart one and there always seems to be a new movie released on DVD or an old classic being released right at Christmas time.  We love getting our kids this particular movie as it provides us even more together time as we get our new pjs on, cuddle up on the couch and pop in the movie.  It is a great end to the holiday season.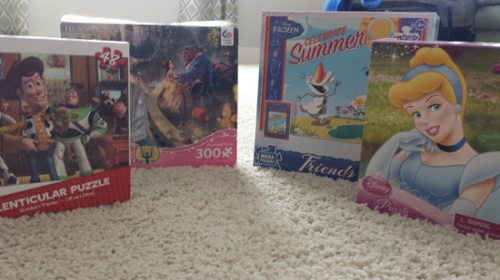 Puzzles
Another item we love to give our kids is Disney puzzles.  There are always great puzzles out there that will provide great family fun after all the presents are open and we are back home.  We can choose from easy ones that the kids can quickly do on their own or go harder such as the Thomas Kinkade if we want more of a challenge and a puzzle that we can do overtime.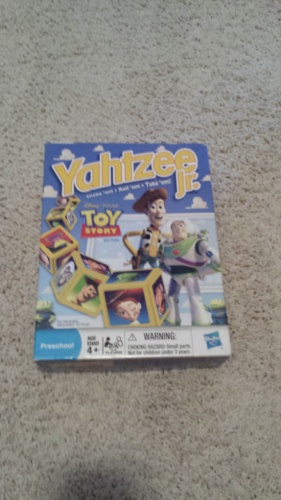 Games
Playing games over the holidays is a must, so having a new Disney game to try out is always an adventure.  When the kids were little, we would choose a new traditional game with a Disney twist such as Yahtzee, Candyland or Memory.  Now that they are older, we have Beat the Parents, Eye Spy as well as Apples to Apples.  These are all fun, entertaining games that provide some Disney magic as well.
 Clothing
Every kid seems to need new clothes as they are constantly growing.  We use Christmas as a time to get new socks, underwear, shirts and sweatshirts.  As our kids usually need new items right around the holidays, we use this time to update their wardrobe with some Disney magic.  From princess socks to Star Wars underwear the kids love to get new items that have a Disney twist to them.
The first five are items we do most Christmases even if we aren't going to Disney.   This year, as we are heading back in June, we will do a few more Disney items to help make the trip seem more real.
Travel book
I personally love the Birnbaum's book for kids.  I remember my first trip to Disney and how I received this book.  With the great pictures and easy explanations I find it a must to buy for kids.  We will get our kids this book to help start our planning.
 Calendar
A calendar is a great way for kids to keep track and add important family dates as well as see when the trip is coming.  I love watching them cross off the days as we get closer and excitement builds.
 MagicBands
This is a new one for us.  We haven't been down with our kids since they have switch to MagicBands so we haven't exactly decided what we want to do to spice up their MagicBands.  We could buy the specialized bands or buy the MagicBands "MagicBandits" to add some magic.
 Countdown Craft
Our daughter loves crafts so one of her presents will be a countdown craft that she can make on her own and then use to countdown our trip.  There are so many ideas on Pinterest it is just narrowing down what I like and what she can do on her own. (Or consider this great countdown craft from The Mouse For Less.)
 Other Ideas
Our trip will still be over 100 days when Christmas comes around, but for those of you that are heading down earlier, here are some other ideas that we plan to do closer to our trip that you might find fun.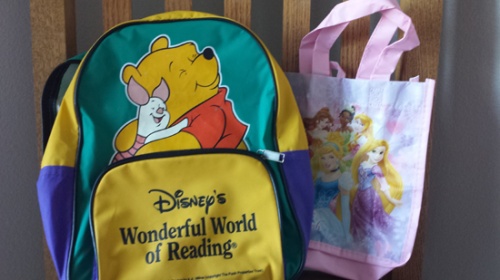 New backpack: kids love having their own carry-on backpack
Goodies for the backpack:  hit up the dollar store and dollar bins and grab those crafts, toys and snacks to fill those backpacks and keep them entertained.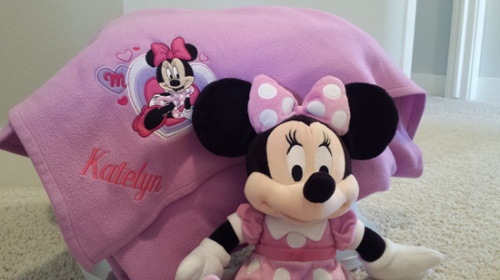 Stuffed animals/blankets:  our kids loved having a new blanket and stuffed animal to take on our trip with us.  Disney always has plush on sale throughout the year which is a great time to grab them.
These are just some ways to bring some Disney magic to your house over the holidays whether you are headed to Disney or not.  Happy holidays and happy planning.
Magically Speaking Featured Article
Library of Congress ISSN:1556-3863