This post may contains affiliate links for your convenience. If you make a purchase after clicking a link we may earn a small commission but it won't cost you a penny more! Read our full disclosure policy here.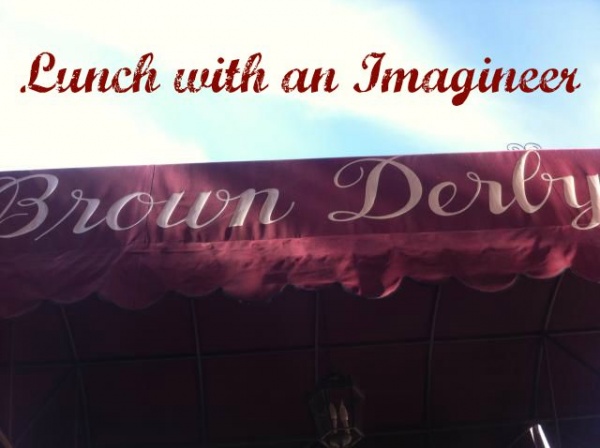 Many people have dreamed about quitting their jobs for an opportunity to work at Walt Disney World. Did you know that Walt Disney World offers an opportunity for guests to dine with someone employed in Disney's most coveted position, an Imagineer? I was lucky enough to try out this experience, which fit in perfectly with my plans, since I was touring alone for the day.
Lunch with an Imagineer is currently offered at the Hollywood Brown Derby Restaurant at 11:30 am on Mondays, Wednesdays and Fridays, and costs $61 plus tax/gratuity. Reservations are required, especially since it is limited to ten guests on each day. I was able to get a last minute reservation a couple of days prior to my meal, but the limited availability can make this a difficult reservation to secure. Theme park admission is necessary and is not included. It is recommended that participants be at least 14 years of age due to the length and tone of the meal, but there are no age restrictions, and children ages 3-9 dine at a reduced rate. My group was mostly adults, though there were two teenagers in attendance with their parents.
I arrived at the Brown Derby around 11:15 am, and was handed a red name badge, just like the ones that cast members wear in the park. I noticed right away that my name was misspelled, but cast members told me not to worry. At the end of the experience, a second name badge was delivered to me with the correct spelling.
Lunch with an Imagineer is held in the private Bamboo Room, which is beautifully decked out for the occasion. We had a dedicated pair of servers who were exemplary from beginning to end.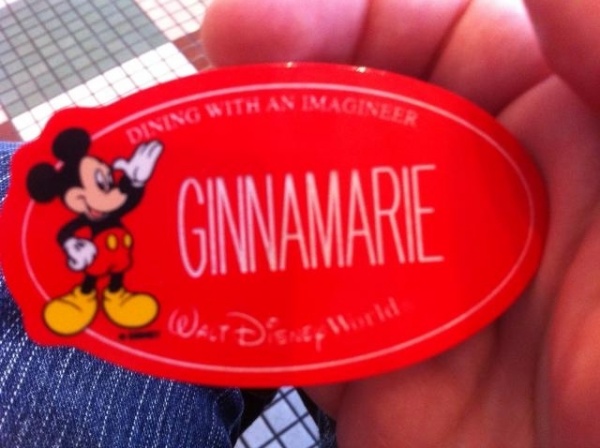 Once everyone was seated, our Imagineer came in and sat at the head of the table. We were fortunate enough to dine with Wyatt Winter, a project manager who works out of Hollywood Studios. Mr. Winter explained that imagineering will periodically put up lists for their participation in these dining events, and that it's a popular option for the Imagineers because many of them enjoy meeting with guests. He ordered his meal "to go" so that he was free to speak with us more easily.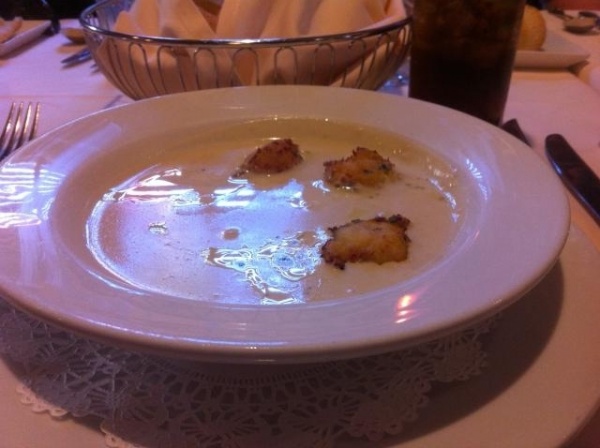 Speaking of the meal, each guest was presented with their own personalized menu, which consisted of a four course lunch. Non alcoholic beverages were included in the price of our meal. I decided to try out the she-crab soup with jalapeno oil, which was creamy and delicious with just a hint of spice. Then everyone had the famous Brown Derby cobb salad (mine without tomato). The cobb salad is a specialty at this restaurant. It is phenomenal and is plated beautifully.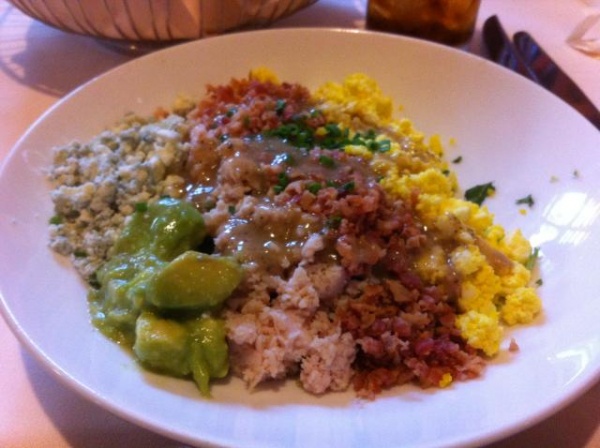 For entrees, we had a choice of seafood cioppino, a noodle bowl or filet of beef. I chose the filet, which was charred nicely on the outside, but still juicy on the inside. While we ate, we learned a lot about the experience of working as an Imagineer and about all of the projects Mr. Winter had worked on since obtaining his position in 2006. We were allowed to ask him any questions we wanted, but he was unable to tell us anything about the projects he is currently working on. This did not put a damper on the experience, since he had many anecdotes and behind-the-scenes information to share about past projects, which were interesting enough to keep our attention.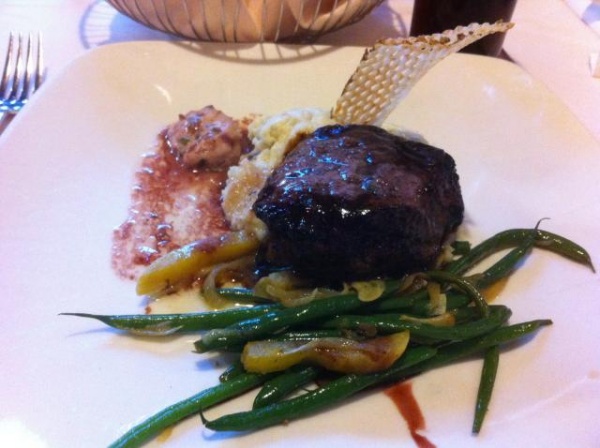 Finally, we had a choice of crème brulee or the restaurant's signature grapefruit cake. I chose the grapefruit cake, since I'm not a crème brulee fan, but it wasn't my favorite. Based on the reactions around the table, the grapefruit cake is very polarizing and people either love or hate it. During the meal, there were many questions about the best way to get an imagineering job. We were assured that there are hundreds of ways to get into working at the Walt Disney Company, and the best way to become an Imagineer is to find a career you love to do and then become excellent at it. Plus, keep applying! You can never succeed if you give up.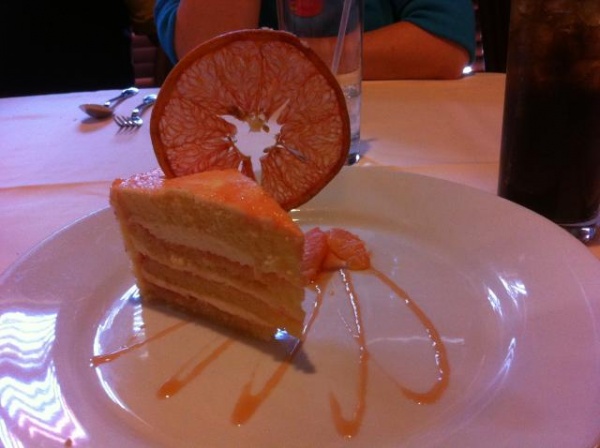 At the end of the meal, we were given a photograph of our group and our Imagineer signed a collectible plate for each of us. The plate is great quality and mine is displayed in our home. Our lunch was just over two hours long, though it seemed to fly by for the guests since we were so interested in the conversation.
Overall, I thought this was a wonderful experience and well worth the price, especially since it included such a delicious meal, souvenirs and a once in a lifetime opportunity to interact with an Imagineer on such a close, personal level.
Have you ever participated in the Lunch with an Imagineer program? What were your thoughts?