This post may contains affiliate links for your convenience. If you make a purchase after clicking a link we may earn a small commission but it won't cost you a penny more! Read our full disclosure policy here.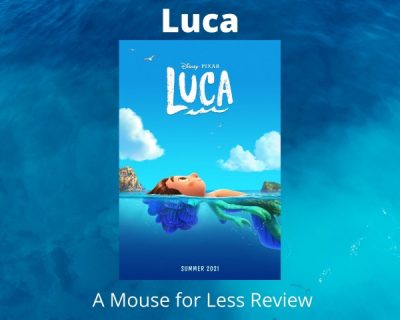 Luca is streaming exclusively on Disney +
All the members of my family are huge Pixar buffs. When we found out that their brand-new film Luca was coming to Disney + without any kind of additional charge, we knew we would be watching it the day it arrived.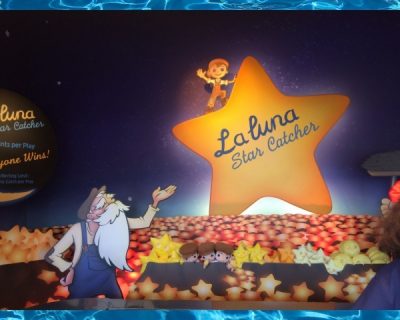 La Luna Star Catcher, part of Pixar Pier in California Adventure
Luca was directed by Enrico Caruso, whom Pixar fans will recognize as the director of the beautiful short film La Luna. His love for his childhood Italian home is evident in this film, which takes place in and around the fictional town of Portorosso.

I am going to admit that when this film began, I was concerned that I wouldn't enjoy it as much as other Pixar films. You see, the story begins with the audience meeting Luca, a bright young sea creature who collects objects from the human world. He longs to visit the surface, but his parents forbid it. It is at this point that I said out loud, "So this is basically The Little Mermaid?" In the past, I've also been thrilled by Pixar's unique stories, and I was worried that this wouldn't hold up.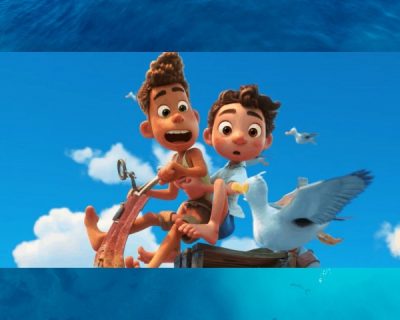 Alberto and Luca
However, eventually Luca does visit land and meet feisty loner Alberto, who has been living on land for quite some time. At this point, the two kids decide to visit a nearby town on the Italian Riviera, where they are immediately befriended by Guilia, a young girl determined to win her town's upcoming race. This is the point where the movie grabbed hold of me.

For starters, the setting of the fictional town of Portorosso is just gorgeous. This town is based on the real-life section of Italy known as Cinque Terre. You can learn more about this picturesque location by watching one of the extra features attached to the movie. (Disney travelers who are inspired by this film should know that a Cinque Terre Scenic Boat Tour is a port adventure offered on the Disney Cruise Line sailings that visit Italy.)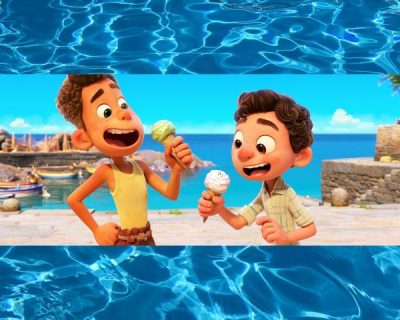 Alberto and Luca explore Portorosso
I've come to expect attention to detail from Pixar, and they do not disappoint in this film. The town is very well fleshed out. From the stonework to the windows, the signs in Italian to the winding, narrow streets, Portorosso feels like a very real destination.

The themes of this film are universal and very heartfelt. During their adventures, Luca, Alberto and Giulia learn about loyalty, friendship, jealousy, inclusion and fear of the unknown. Because of these themes, it is a great film to watch with the whole family.

Luca is available only on Disney + and is rated PG.
Have you seen Luca? What did you think? Let us know in the comments or on Facebook or Twitter!
Did you like this article? Make sure to share it with your friends! Check below for easy ways to share!  
Want to visit a Disney Destination? Contact The Magic for Less Travel for more information and a free, no-obligation quote.