This post may contains affiliate links for your convenience. If you make a purchase after clicking a link we may earn a small commission but it won't cost you a penny more! Read our full disclosure policy here.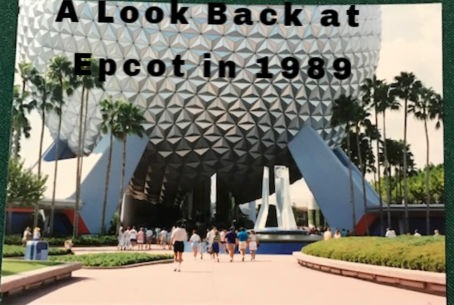 With all of the changes happening at Epcot, lets take a look back at Epcot in 1989. The first noticeable thing is that the park was still called Epcot Center.
Secondly, the price of tickets. How awesome would this be today?
One-Park/One-Day Ticket was $29 per day for adults and $23 per day for children (plus tax). What is now known as a Park Hopper was available for 4 or 5 day options. 4 days for $97 adults and $77 for children (plus tax).  5 days were $112 dollars for adults and $90 for children (plus tax). As a side note, an Annual Pass cost $180 for adults and $155 dollars for children.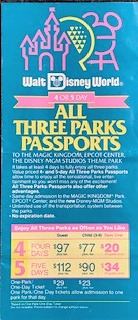 There was no 'My Disney Experience' application, so they gave you quite a bit of paperwork to reference upon entering the park. There was this Guidebook with a foldout park map, as well as 10 pages of detailed information about the attractions, shopping and restaurant options.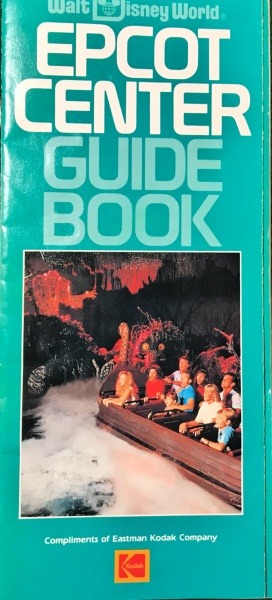 Let's continue to take a look back at Epcot in 1989! Who can identify the recently closed attraction that is shown on the above cover? (Answer later in the blog).
Some observations when looking at the map: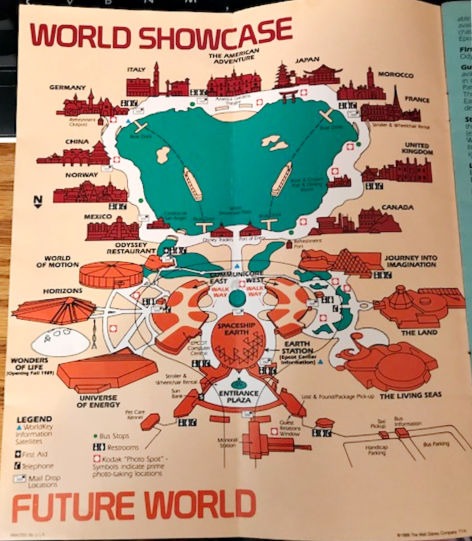 The Wonders of Life was not open yet, but is shown on the map as opening in Fall 1989. My visit was mid-September that year. It ended up actually opening on 10/19/89.
Horizons! If you were fortunate enough to see Horizons, that attraction showed us what life would be like in the 21st century. Considering that century started in 2001 and we are now 20 years in, it's worth going out to the internet and looking at some of the ride videos for Horizons, to see how closely life resembles the predictions! Tablets, TV, video chats, were all on the mark. Floating cities, well, we may only see that in Pandora for now.
How about Communicore East and West? They each featured rotating exhibits and other interactive experiences that were educational in nature. They eventually became the now extinct Innoventions attractions.
Journey Into Imagination held the original Figment and Dreamfinder sequences. I still think that was the best variation of that experience to date.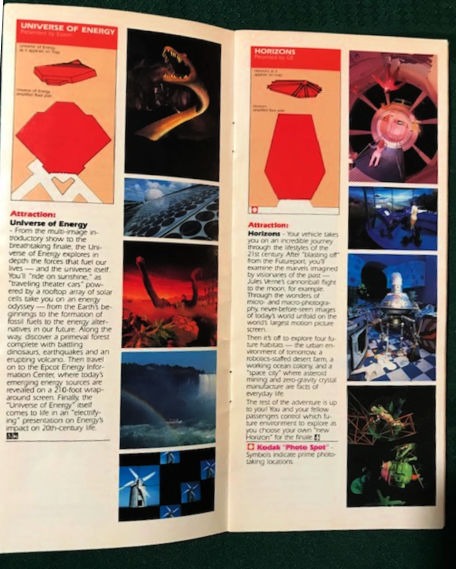 The attraction on the 1989 Guidebook was Universe Of Energy. It did not become branded with Ellen's Energy Adventure until 1996 and then sadly closed for good in 2017.
One thing to note, is almost everything at Epcot had a sponsor. Universe of Energy was sponsored by Exxon. Backstage Magic was presented by UNISYS.  Futurecom was presented by AT&T. The guidebook itself was sponsored by Kodak. Remember the Kodak photo spots in the parks? I thought those were very helpful! I also love the references to Mail Drop locations on the map. That envelope icon is now typically associated with email. It was a cute idea to send postcards from the parks.
The Wonders of Life was not shown yet, as it was slated to open later in 1989.
It was Stargate Restaurant before it was Electric Umbrella! What was the Odyssey Restaurant is now home to the Festival of the Arts seminars.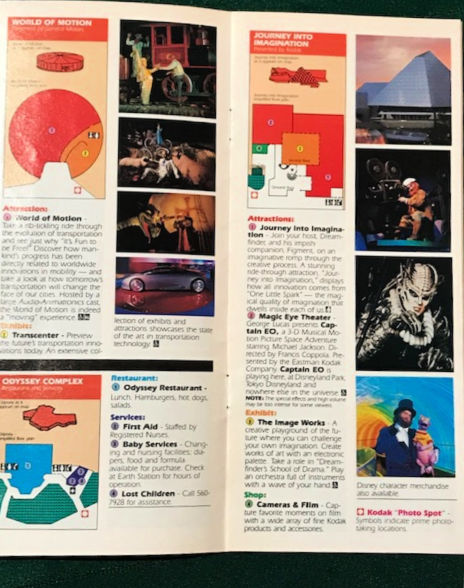 The Living Seas existed. Listen to the Land is now Living with the Land. You could eat at Coral Reef way back then too!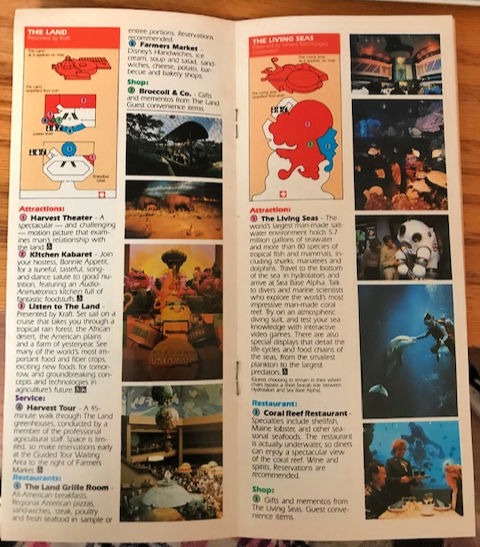 At World Showcase, Biergarten is still Biergarten and Rose & Crown is still Rose & Crown! So glad both of these have passed the test of time. We had both San Angel Inn Restaurant and Restaurant Akershus! Le Cellier was noted as being a buffeteria back then, can you imagine?
We had Maelstrom, which is now Frozen Ever After. El Rio del Tiempo in Mexico, was not yet the Gran Fiesta Tour, so our amigos are not present yet.
Let's continue to take a look back at Epcot in 1989. Notice that IllumiNAtions did exist back then, and so did the Voices of Liberty!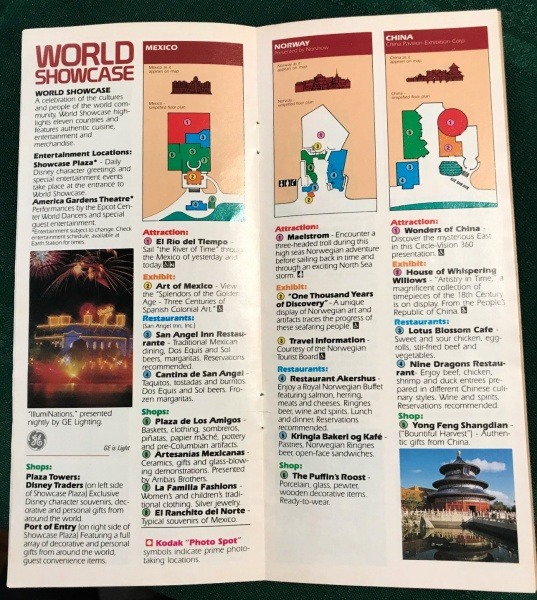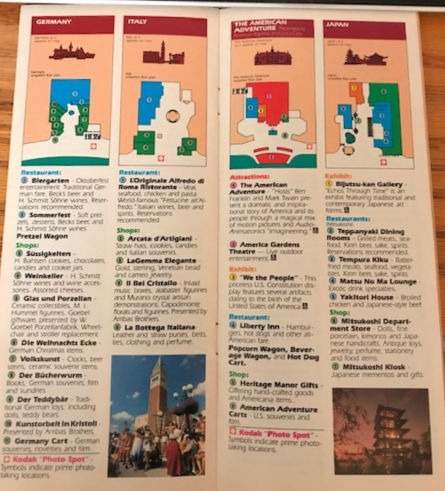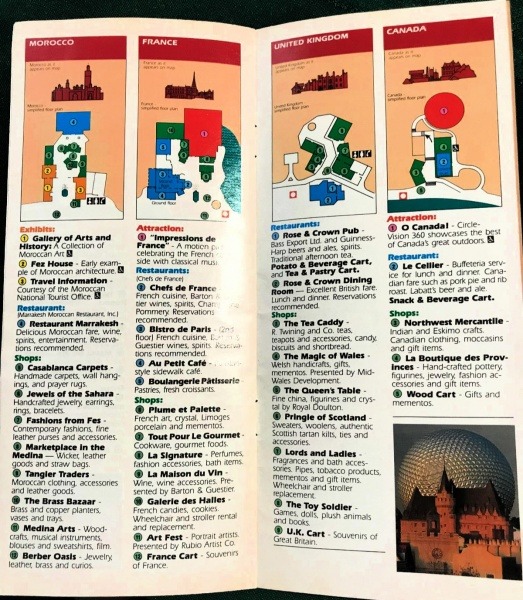 Outside of Epcot we had Typhoon Lagoon. We had Mickey's Tropical Revue at Disney's Polynesian. We had the Disney Village Market Place and Pleasure Island, which are now Disney Springs! We still had River Country water park, that property is now being re-built into a new DVC resort. Disney's MGM Studios Theme Park was new and still called MGM and we were celebrating Mickey's 60th birthday at Mickey's Birthdayland in Magic Kingdom which is now the (not so newly expanded) Fantasyland.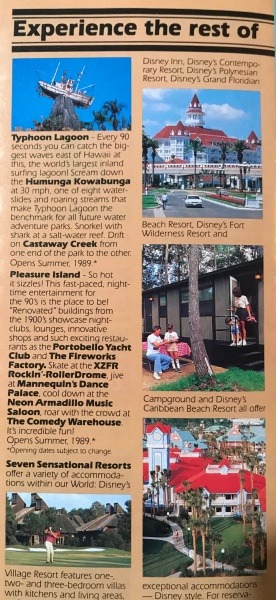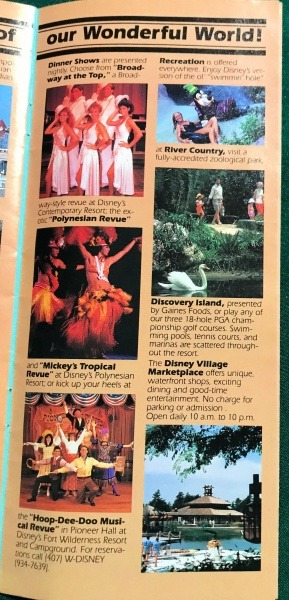 I hope you enjoyed this short look back at Epcot in 1989!
What do you remember about Epcot back in 1989? Let us know in the comments or on Facebook or Twitter!
Did you like this article? Make sure to share it with your friends! Check below for easy ways to share!
Want to visit Walt Disney World? Contact The Magic for Less Travel for more information and a free, no-obligation quote.

Incoming search terms:
https://www themouseforless com/blog_world/look-back-epcot-1989/
epcot in 1989
https://www themouseforless com/blog_world/look-back-epcot-1989/#:~:text=One-Park/One-Day for children (plus tax)