This post may contains affiliate links for your convenience. If you make a purchase after clicking a link we may earn a small commission but it won't cost you a penny more! Read our full disclosure policy here.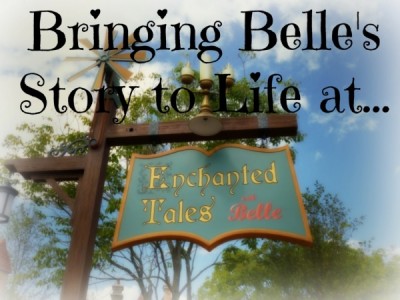 Have you ever wondered what it might be like to step into the home of one of your favorite Disney characters? Well, that's exactly what happens in Enchanted Tales with Belle in New Fantasyland!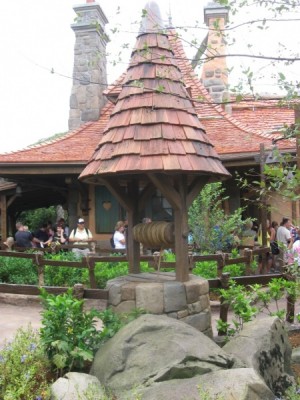 My favorite Disney movie of all time is "Beauty and the Beast," so waiting in line for this experience is – believe it or not – as much fun for me as the attraction itself! This queue is unique in that it gives additional glimpses into Belle's life beyond what you see in the film.
You can recognize that everything is connected to her character, such as this pile of Belle's beloved books: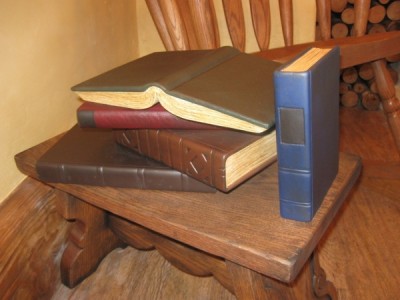 And I love this nod directly from the film's score, "Here's where she meets Prince Charming…"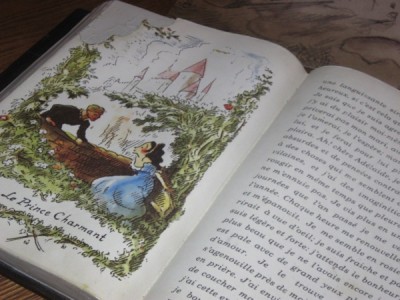 But there are further touches that bring you into Belle's life as a child, before we are introduced to her in the movie. Parents will be familiar with these growth marks on the walls (written in French, of course ;).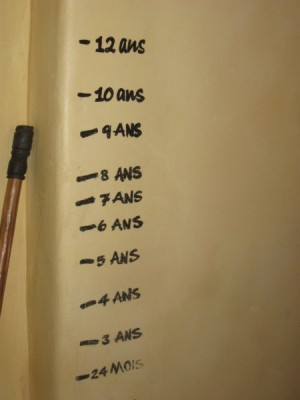 And I think the portrait of little Belle with her mother is truly beautiful.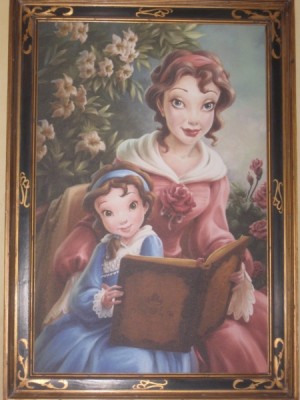 As great as these details are, they still don't entirely prepare you for what's in the next room. When you enter Maurice's workshop, something truly amazing happens. You are transported from Belle's Cottage to the inside of Beast's castle through a magical door – and the transformation is as beautiful as it is astounding. No picture can do it justice, but I gave it my best shot!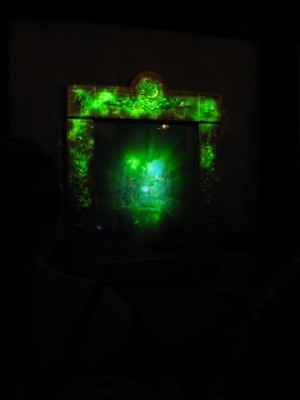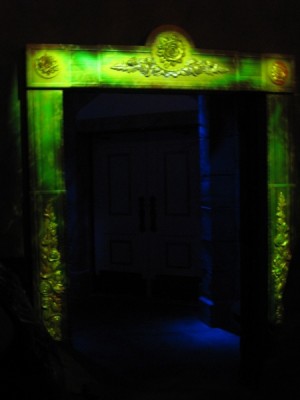 The first "person" to greet you is Madame Wardrobe. She invites guests to become part of things while assisting Cast Members select both children and adults to play parts in Belle's story (those who volunteer, that is – you can remain in the audience, if you prefer).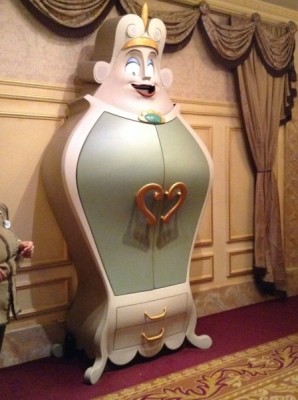 While it's fun to watch the children (and adults!) get into their parts, it's also stunning to see and hear Madame Wardrobe speak.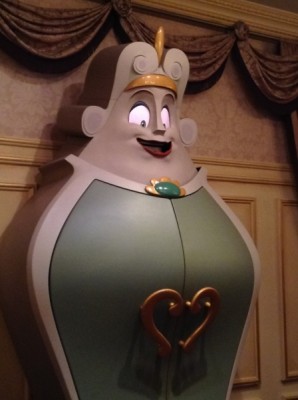 From here, you enter the library, which is where Princess Belle arrives to share the story of how she and the Beast fell in love, with the help of the volunteers and her friend, Lumiere.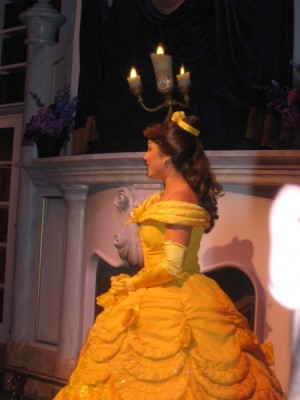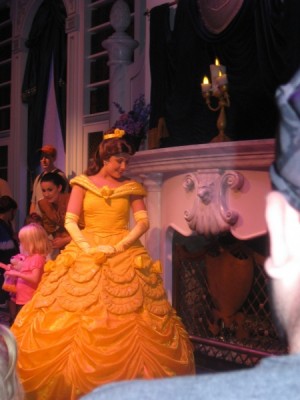 Lumiere is one of the smallest audio-animatronics in Disney World (being a candlestick, of course ;). But I really think he might be one of the most amazing – his movements are so fluid and the way his face moves is incredible.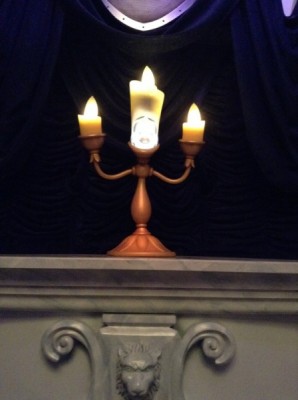 Once her story is complete, Belle pauses for pictures with each of her story helpers. It's good to know, however, that "Enchanted Tales with Belle" is not a character meet and greet. Only those acting in the story will have their photo taken with Belle, since the focus here is on storytelling. But guests can still meet Belle in EPCOT's France Pavilion in a more traditional character greeting.
Enchanted Tales with Belle is Disney-storytelling-meets-technology at its finest. Children will marvel at being so close to one of their favorite Princesses, while adults will be thinking, "How did they do that?" It's one more way New Fantasyland is really bringing beloved Disney films and stories to life right before our eyes!