This post may contains affiliate links for your convenience. If you make a purchase after clicking a link we may earn a small commission but it won't cost you a penny more! Read our full disclosure policy here.
By Debbie Boehm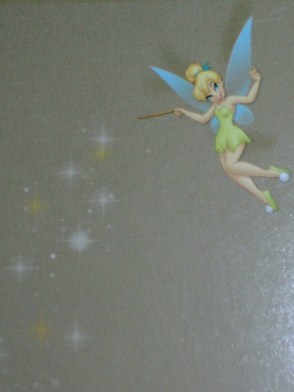 While on vacation a few weeks ago our family was exiting Disney's Hollywood Studios in the afternoon due to excessive heat when we spotted a Photopass photographer on duty.  He smiled at us and we asked if he could please take our picture.  I asked him if he was melting yet and he responded that he had just started his shift so he was okay.
We started bantering back and forth about making us look extra thin, younger or just cuter.  We had a great laugh and then he asked us to move to a different location and set us up for a "magic" shot.  I was so excited thinking about what we would be holding when he said it would be balloons.  This was a first for us and my daughter and I almost kissed this man because in all our trips we've never had a balloon shot.  When we thanked him for the extra care he took with us, his response was that we were the ones who started it by asking him how he was and caring about how he was dealing with the heat.
This encounter got our creative juices flowing.  How many other special encounters had we experienced because we stopped to enjoy everything and interacted with the Cast Members instead of running from ride to ride?
There was the time that Tigger chased my youngest son under the table at Chef Mickey's because we lingered over our coffee at breakfast.  The bus driver who told that same son he hoped the "Temporary" resort would become permanent soon.  The Green Army Men who danced with my then 12 year old daughter to the big band music on the New York streets at what was then Disney MGM Studios because Mom needed to sit down and relax for a few minutes.
How about the lovely ladies at Akershus back in 1998 who made my son's 15th birthday so special by fussing over him? It was magic that made him ask me for his name tag that we had made earlier in the day but he was too cool to wear at the time.
It was that special Disney magic that found us a dinner reservation at Crystal Palace at the last minute one very hot August night for our group of 13.  What pushed it over the top was that we were one of 3 families to close the Crystal Palace that night and were given the opportunity for interaction with Pooh Bear, Tigger, Eeyore and Piglet all to our heart's content.  The icing on the cake was having the ability to walk out of the Crystal Palace to fireworks over Cinderella Castle.
One of the things that I have impressed upon my three children is to take the time to enjoy and savor life. Walt Disney World is something that we sip like a fine wine.  How else would you explain how we stumbled upon the Pirate Tutorial across from Pirates of the Caribbean?  The looks on the faces of my niece and nephew are images that I will never forget.
On our most recent trip my 29 year old daughter, my husband and I found ourselves in the Caribbean Square area and once again, serendipity struck.  We decided to stop for a minute to sit and collect our thoughts and make a plan of attack for the rest of our last day.  We found ourselves in the right place at the right time when we realized that the Pirate Tutorial would begin momentarily.  While my husband was ready to move on, my daughter and I wanted to see Cap'n Jack one more time on this trip.  Imagine our delight when the handsome devil himself came out from behind the wall, waved, smiled and winked at us.
Some would say you were there – you know the show happens – it was planned, but we say it was that Disney Magic that finds you whenever you're in Walt Disney World.