This post may contains affiliate links for your convenience. If you make a purchase after clicking a link we may earn a small commission but it won't cost you a penny more! Read our full disclosure policy here.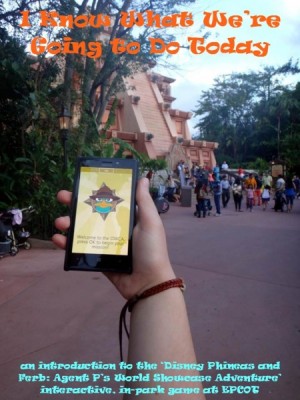 Generally EPCOT is seen as an 'adult' or, at least, 'near adult' destination.  In recent years though, Disney has done an excellent job at bringing excitement in the hands of children by including some of their favorite characters and making the park an enjoyable educational entertainment experience for the preteens and younger market in Future World.  The Kidcot activity centers in World Showcase are also very popular.
But what do you do when your preteen or younger teen has out grown Kidcot but isn't quite old enough to enjoy exploring the great food, bountiful shops, and live entertainment of the World Showcase?  It might just be time to don your fedora and ask, "Hey, where's Perry?" You see, you could be off to 'bust' Dr Doofenschmirtz and foil his evilly ingenious plot to use his latest –inator to take over the world (of EPCOT) with the fun interactive game, Agent P's World Showcase Adventure.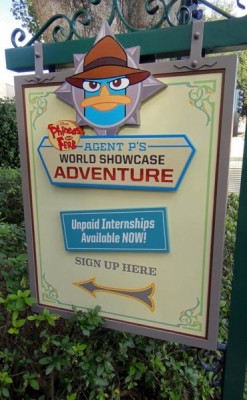 There are several locations to begin your unpaid internship with OWCA (the Organization Without a Cool Acronym); simply stop by any of these recruitment centers and enlist.
Your recruitment trainer will give you your agent name – Agent N reporting for duty – undertake your basic training, and allocate a Field Operative Notification Equipment (F.O.N.E.) for your use.  The last step will be the acquisition of your first assignment.
There are currently seven missions with the pavilions of Mexico, Norway, China, Germany, Japan, France, and the United Kingdom all destinations you can participate in.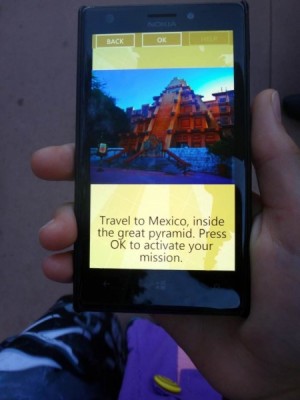 Following the directions and clues on your FONE, you will be lead through the country's pavilion as you try to find locations, solve riddles, and generally help Agent P (Perry the Platypus) as he takes down Dr Doofenschmirtz's latest crazy plan.  Expect to hear, "Curse you, Perry the Platypus" if you have done your job correctly.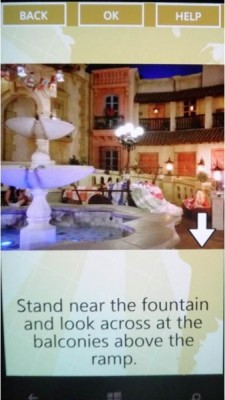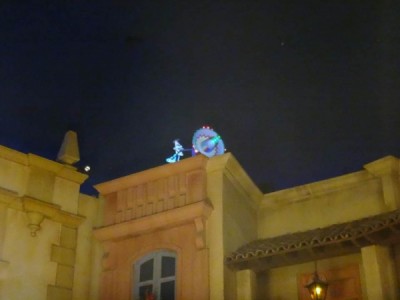 The game is entertaining and encourages players to act 'spy-like' while looking for secret messages, giving passwords to cast members, and leaving the scene of the 'activity' before your are spotted by Dr." D and his evil accomplices.  You will see and experience your actions having an effect on the environment around you.  You will enjoy the gasps of the unwary guests around you as they ask, "Did you see that?", "what just happened?" or "Is that Perry?" as you secretly steal away.
I hear you ask, "Aren't you a bit old to be playing this game?"  Yes, yes I am…but age doesn't matter at EPCOT!  Anyone who enjoys Phineas and Ferb will enjoy playing at least one round of this game.  My older teen and I both laughed our way through as did the numerous younger agents we saw around us.
The game can be played by small groups of up to four people.  You just need to be able to see and hear the FONE.  Be aware that only one member of the party can be the "unpaid intern", but you can return to the recruitment office and change the agent's name when you select a new adventure if you want.
Each game takes about 30 to 45 minutes without distractions (like food, shopping, or characters).  We were able to 'pause' our games to experience some of the live entertainment and character meet and greets while we played.  At the end of your game, you can either opt to do another case or follow the super-secret directions from Carl at OWAC to locate the drop off box for your FONE.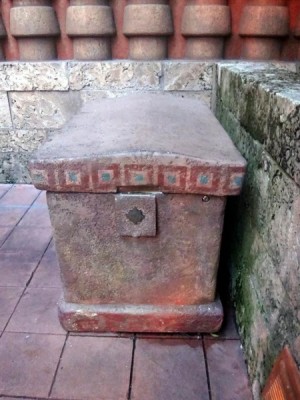 Now that you have the dossier on the mission, why not join up next time you are at EPCOT?
~ "Oh, there you are Perry."  This is Agent N handing you back to your regularly scheduled internet browsing.
Have you played Agent P's World Showcase Adventure? Which is your favorite mission?