This post may contains affiliate links for your convenience. If you make a purchase after clicking a link we may earn a small commission but it won't cost you a penny more! Read our full disclosure policy here.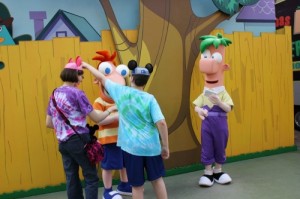 I've written a couple of posts about traveling to Disney with a child on the Autism Spectrum and some tricks that help our son wait in lines.  But what do I do if my son hits that "overstimulated" limit and really needs some downtime in the parks.
Honestly, it is not just kids on the Autism Spectrum who get "overstimulated".  I've seen many children in the parks who have hit their limit, and the parents either keep pushing them or the parents decide to just head back to the hotel and call it a day.  Some kids do need that trip back to the hotel for a nap, but we have found a few things that give our son enough of a break while allowing him to continue having fun.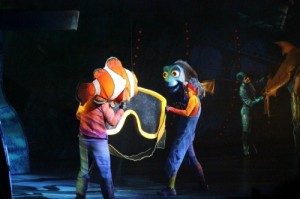 We look for shows that are either indoors or in the shade like Finding Nemo – The Musical and The Festival of the Lion King in Animal Kingdom.  Another good one is Beauty and the Beast – Live on Stage at Disney's Hollywood Studios (in the shade).  These allow our son some downtime out of the sun while giving him some entertainment at the same time.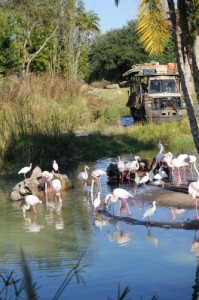 Kilimanjaro Safaris in Animal Kingdom provides a great break while being able to see animals in a totally different way.  Our family really loves animals and trips to the zoo, so this is a winner in our book.  The Discovery Island Trails, Maharajah Jungle Trek, Pangani Forest Exploration Trail, and the Conservation Station were other things that we did to slow the pace down.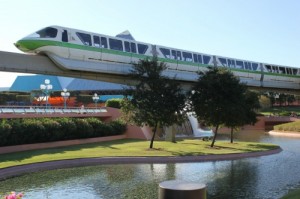 Our son is addicted to the monorail, so just hopping on the monorail in Epcot and riding it back to the Ticket & Transportation Center gives him a break.  Sometimes, we take the monorail loop at the Magic Kingdom and get off at the Grand Floridian Resort & Spa, the Polynesian Resort, or the Contemporary Resort to wander around.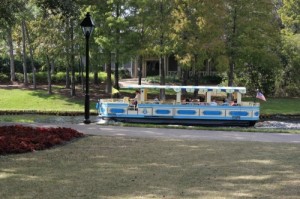 Boat rides are definitely relaxing, and we took several boats during our last trip.  We took the boat from Disney's Port Orleans Riverside Resort to Downtown Disney, and we took the boat from Disney's Hollywood Studios to Epcot.  The boat trip from Disney's Hollywood Studios to Epcot gave us enough downtime that we were ready to hit the touring again when we got to Epcot.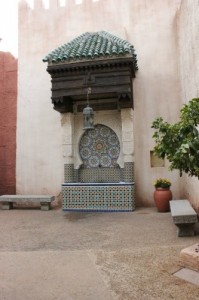 In Epcot, there are a few countries that we like to take the time to wander around and explore.  There are so many alcoves in Morocco, and it seems to be cooler in some of the areas, too.  Another place we like to wander is in the back of the United Kingdom.    It is sometimes quiet back there, and my son likes to walk through the maze.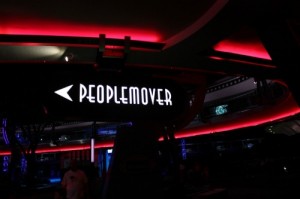 There's nothing like the Peoplemover!  We love riding this because of all we can see.  It provides a break in the action while we are able to see Tomorrowland from the air.  What a great view of Cinderella's Castle, too!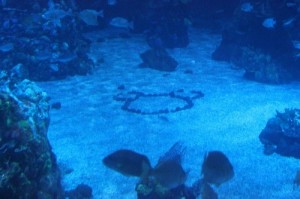 My personal favorite is SeaBase at the end of The Seas with Nemo & Friends!  I could really spend the entire day there, but I know my kids don't want that long of a break.  Think of a giant aquarium with fish, rays, dolphins, sharks, and manatee.  Not all in the same tank, of course.  There is so much to see, and there are a few hidden Mickey's, too.
This is just a short list of several of the attractions in the parks that we like to do in order to give our son some time to unwind when he hits that "overstimulated" state.  It allows him to keep enjoying the parks while still having some quieter things to do.  I hope that this list gives you some ideas of things and places that you can take your own children for breaks when they need it.  I know for my own son, he is ready to hit more stimulating attractions after one of his downtime activities.  This way, he can keep enjoying the parks without hitting the "meltdown" point.
What are your favorite downtime activities?