This post may contains affiliate links for your convenience. If you make a purchase after clicking a link we may earn a small commission but it won't cost you a penny more! Read our full disclosure policy here.

Kicking Off Summer or how to survive 24 hours at the Magic Kingdom
The fourth edition of the 24-hour event at the Magic Kingdom started with the Frozen team opening the park at 6:00 a.m. as this year's round the clock madness introduced the "Coolest Summer Ever," a promotion that includes all sort of "Frozen" events at Disney's Hollywood Studios from June 17 through September 7. In addition, there is even a deal in which visitors can purchase a one-day water park ticket and park-hop between Blizzard Beach and Typhoon Lagoon to do what Frozen things do in Summer!
Spending 24-consecutive hours at the Magic Kingdom–how do you do this exactly? Well, I had a plan. First I booked a room at the All Star Sports Resort for the night of Thursday, May 21. Unless you have a car there is simply no way to make it to the Magic Kingdom in time for opening ceremonies at 5:50 a.m. and if I was going to go I was set on taking full advantage of the 24 hour madness.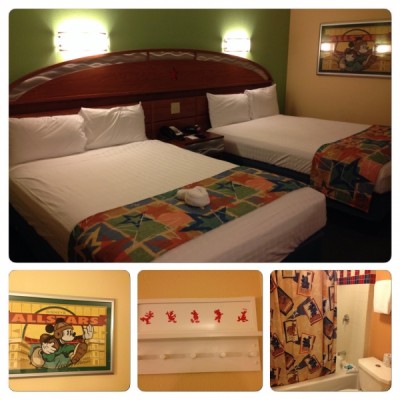 I had been there before – two years ago, and I never used the room I had booked for the 24-hour event. So this time I decided to go without safety net. No room for me for the night of May 22. This is of course not an option for a family with little ones who need their sleep and I dare say that even a couple or friends might turn on you if you try this with them. For me it worked out just fine —call me crazy.
During the day I scheduled regular 'down time.' I did indeed do what frozen things do in summer and visited Typhoon Lagoon for a few rounds in the lazy river and I took a trip to Epcot to have a nice meal at Spice Road Table at the Morocco Pavilion.
I roamed the Magic Kingdom during the day in my DisneyBounding Minnie outfit and at night in my PJ's of course. I was very disappointed that there was no meet and greet with Mickey and Minnie in their PJ's and generally felt that there were not too many 'special' characters out there.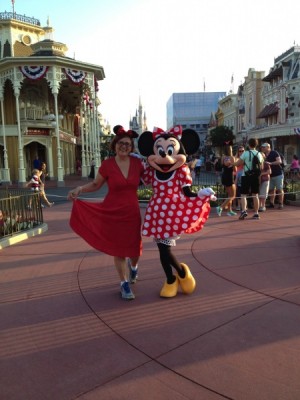 Guests came dressed up as their favorite Disney character. I personally prefer to reserve that right to the kids. DisneyBounding is fine but I do not like it when I am not sure anymore if the person in front of me is a guest or a Disney character. I can only imagine how confusing this could be for small children.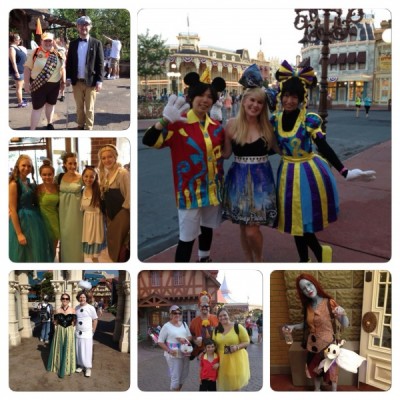 In the evening I took a break from the Magic Kingdom and watched the sunset and the fireworks from the beach of the Polynesian resort.
The park might be open for 24 hours but don't expect to simply walk unto Space Mountain. There was a line even at 3:00 a.m., so plan ahead.
A word about food, while you can get all kind of fast food throughout the night it really is not very satisfying. I have an annual pass so park hoping was easy for me. If park hopping is not an option for you there are other solutions as there are plenty of nice restaurants at the Disney properties located along the Monorail line.
I think that my runner's mind helped me to get through the all-nighter by simply remembering that it's a marathon, not a sprint. The park got crowded around 5:00 p.m. when locals started arriving at the end of the workday. A second wave of guests came at around 10:00 p.m. after Epcot closed for the day. By that time I had long time ago checked off the list of rides I wanted to experience.
I sure was glad to have done so because once the clock struck midnight the My Disney Experience database turned into an ugly pumpkin. Something went wrong and guests who had FastPass+ reservations for May 23 suddenly could not see their reservations on the app and website anymore. As it turns out the FastPasses were still in the system allowing guests to make use of them at the checkpoints but they simply could not see them, which created some confusion. The only way to see or change the FastPasses was at the touchscreen kiosks scattered throughout the park.
I am not a big fan of the dance parties but would have enjoyed them more if there would have been more characters present. At the Frontierland party it was so busy I did not even manage to find one among the crowd dancing to the tunes of the Spice Girls and Taylor Swift. Donald Duck, Daisy, Goofy and Pluto were dancing the night away at the castle hub, mobbed by guests trying to get their picture taken with them, which spoiled the fun for me.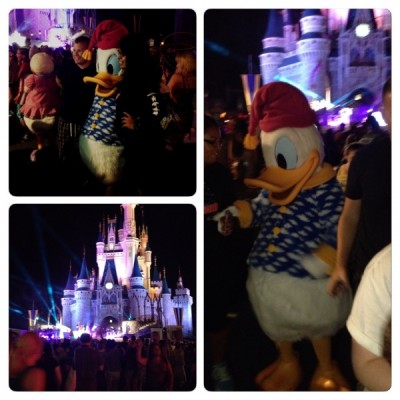 In Tomorrowland, on a big screen, the Frozen sing-along was playing in a loop for those who simply can't let it go. The quality of the screening was very bad and many guests were camped in front of it – fast asleep. I much preferred to go on the Carousel of Progress and the Peoplemover.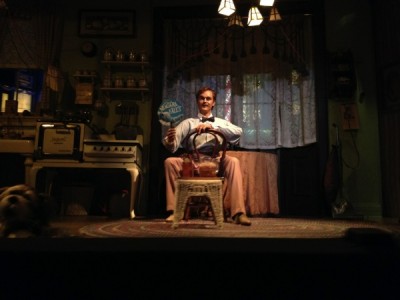 My all-time favorite ride was the last ride I took on the Peoplemover, when after 4:00 p.m. Space Mountain closed, and all the lights are turned on. It is so cool to see the gigantic steel construction when the Peoplemover drives through Space Mountain.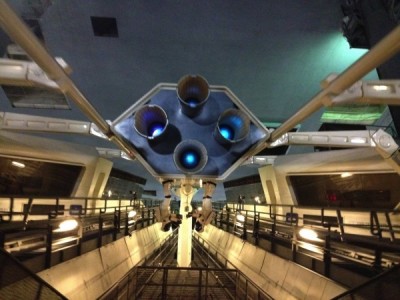 So what else could one do late at night? Guests love taking pictures and Disney provided several backdrops that were much fun such as a clock display and my favorite, the 3-D chalk drawing by Chris Carlson.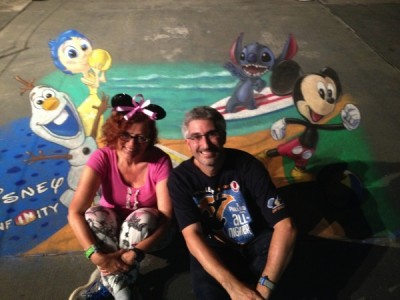 Eventually the clock on Main Street struck 6:00 a.m. and Mickey, Minnie, Goofy, Chip, and Dale, in their PJ's, came to wave goodbye to all of us from the balcony of the railway station.
Highlights:
People watching, the costumes, the atmosphere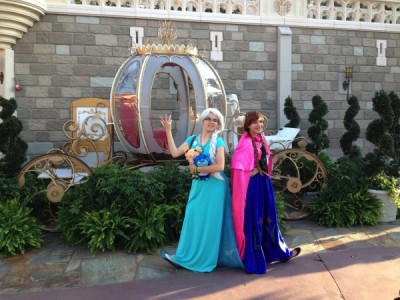 Riding It's a Small World with no wait and in the company of Seth Kubersky who was in the park reporting for touringplans.com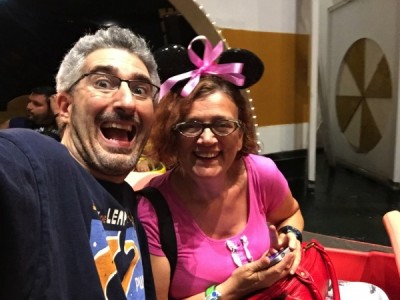 Joining in the excitement when the clock on Main Street shows 6:00 a.m. the next morning and the seeing the sun beginning to rise over the Magic Kingdom.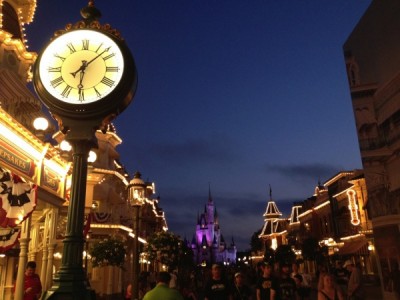 There is room for improvement:
Disney should bring back the meet and greet with Mickey and Minnie in their PJ's
I really would like to see more characters out throughout the day and the night, especially characters that are not always at the Magic Kingdom. And how about having characters join/surprise guest by having them go on rides?
Food, something has to be done about the food options late at night. Open Chrystal Palace. I am sure guests would pay for the character buffet. (Editor's Note:  or how about a late night breakfast…at 3:00 a.m., I could go for some waffles and eggs!) Open Liberty Tree Tavern for a nice sit-down dinner throughout the night. But please do something!
Onsite bus transportation needs to start earlier. One hour prior to park opening is cutting it short for guests who want to see the opening ceremony.
At the All-Star Resorts the luggage storage desk does not open till 7:00 a.m. This left guest who had a late return flight but who wanted to make full use of the 24-h event stranded. I do not know if this was also the case at the moderate and deluxe Disney properties.
When it was all over I had to kill one hour before my next activity, which was breakfast at Be Our Guest Restaurant. Never did riding the monorail feel so good! Even though I was tired I enjoyed the tours – three rounds to be truthful.
So at 7:30 a.m. I marched right back into the Magic Kingdom. There is something to be said about entering the Magic Kingdom prior to the masses to have breakfast. I took my time wandering around mostly empty streets and took pictures of Cinderella's castle before it got crowed at the hub.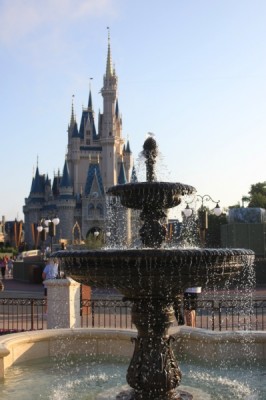 Breakfast at Be Our Guest was wonderful. I opted for the hearty Assorted Cured Meat and Cheese platter at $19.99 and lots of coffee. The platter came with Alpine-smoked Ham, Serrano Ham, Sopressata, and Cheese with Marmalade, Fresh Fruit, Toasted Baguette, and a selection of pastries. I took most of the pastries home. They were so plentiful that they served as breakfast and snacks the next day.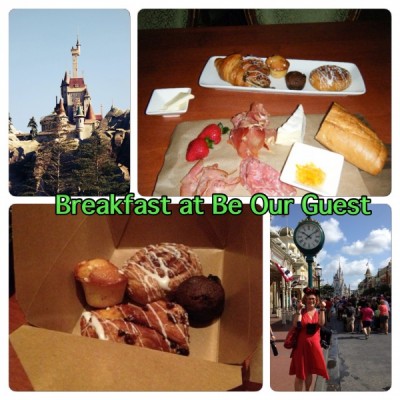 Ideally I would have gone to my hotel room for a few hours of well-deserved rest but surprise, surprise, the room was not ready. Plan B however was ready and I ventured back out to Typhoon Lagoon. After all it was part of "The Coolest Summer Ever" and I had no problem finding a nice spot to snooze for a few hours.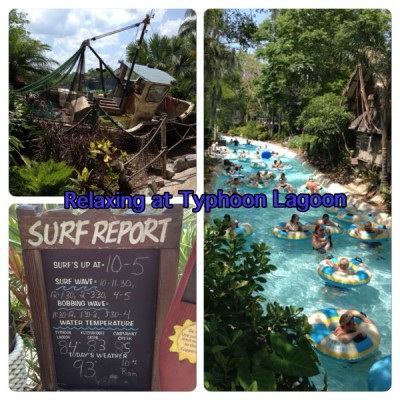 The 24-hour event was not the only special activity happening at Walt Disney World during this weekend as it coincided with the second Star Wars Weekend held at Disney Hollywood Studios. All the parks were busy, and did I mention that it was Memorial Day Weekend?
Afterthought: With the parks crowded to the max and the exorbitant admission prices Disney charges I think that a 24-hour event should occur – let's say once for every season of the year. What do you think?