This post may contains affiliate links for your convenience. If you make a purchase after clicking a link we may earn a small commission but it won't cost you a penny more! Read our full disclosure policy here.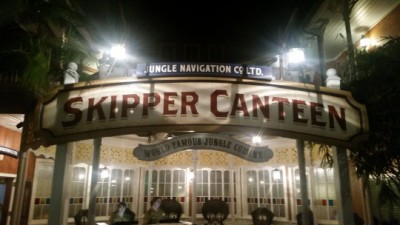 I recently got an opportunity to head down to Florida for two days, and I was really excited to visit the new Jungle Navigation Co. Ltd. Skipper Canteen. I really enjoyed my experience at this new restaurant. The restaurant is very well themed, and the food is really interesting. So with a great theme, great food, and a great location, what could go wrong?
I walked up to the host stand, got my pager and walked into the first room where there is a round seat in the middle of the room and immediately was called back to my table. I sat down at my table, and looked around, and the restaurant was almost vacant. I counted everyone in the entire restaurant and there were 15 other people, and this was  7:30 at the Magic Kingdom, on a night where the park closed at 11 pm. So not exactly a dead night. I asked my server what was up, if it was a dead night or something, and he replied with an eye roll and said no. And not only no, but it had been dead in there since they opened.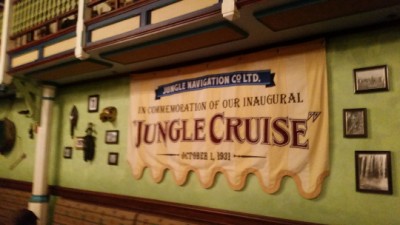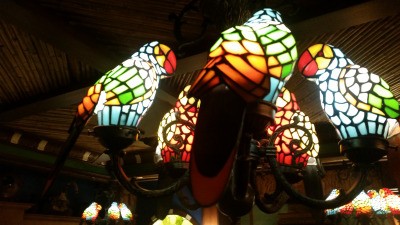 But why? Well the reason is two fold. Lets start  with the obvious. First off, ever since Walt Disney World implemented the My Disney Experience app, everyone who is coming to Disney World for vacation is planning everything months ahead of time. The Skipper Canteen is only offering walk ups and same day reservations, and according to my server that is not going to change at anytime soon. He also told me that guest services is using this restaurant as a "back up plan." Meaning if you want a sit down restaurant and there is nothing available, by default they will send you over to Skipper Canteen. Also it shows on the app that no times are available, not that is walk up only, so that doesn't help either. I just don't understand why in this day and age of planning every major meal and attraction months in advance, they would add this one. Or at the very least explain that its a walk up restaurant.
Now lets talk about the other reason this place may not stay around for very long. The menu. Now I want to be very clear here, I thoroughly enjoyed my entire meal at Skipper Canteen.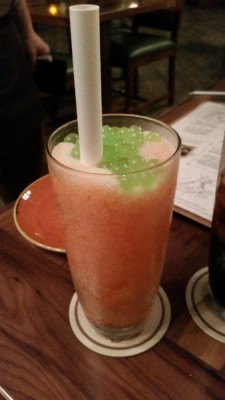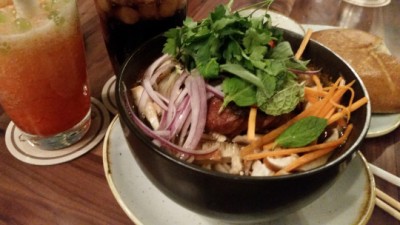 I ordered a Schweitzer Slush, a Coke, and the Rice Noodle Bowl with Duck. I am a pretty adventurous eater which is why I was looking forward to eating there. However, I think the average theme park patron will be slightly turned off by the bizarre foods that they do offer, and that they don't offer any "normal" food does not help either. They do offer a steak on the menu, but I am worried that that offering is not enough.
I am usually the first person to say that if you go to a place that serves exotic food, and you don't like what they serve then don't go. However this is Disney, some families, like my family for example, have a very diverse group of eaters. I love trying new things, and my wife would rather eat something she is comfortable with. I really like this place, and I want to see it do well. I think it has a lot of adapting to do. Let's check back in a few months and see if anything has changed.
Have you tried Skipper Canteen? What are your thoughts?