This post may contains affiliate links for your convenience. If you make a purchase after clicking a link we may earn a small commission but it won't cost you a penny more! Read our full disclosure policy here.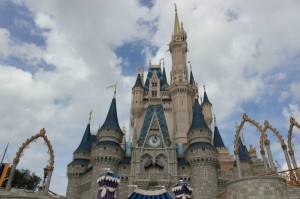 Yes, I did start a Disney Cruise Line post with Cinderella's Castle.  You know why?  It's because Cinderella's Castle and Sleeping Beauty's Castle are in my comfort zone, personally.  I have to confess that I haven't been on a Disney Cruise.  I do know a lot about them, but I actually haven't stepped foot on one yet.  The kids have been begging to go on a Disney Cruise for quite some time, now, and I knew that I would need to take one soon.  So, for our next vacation, we are trading in Cinderella's Castle for…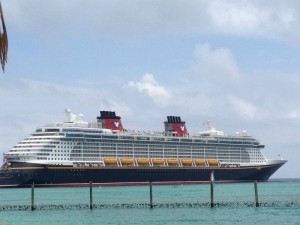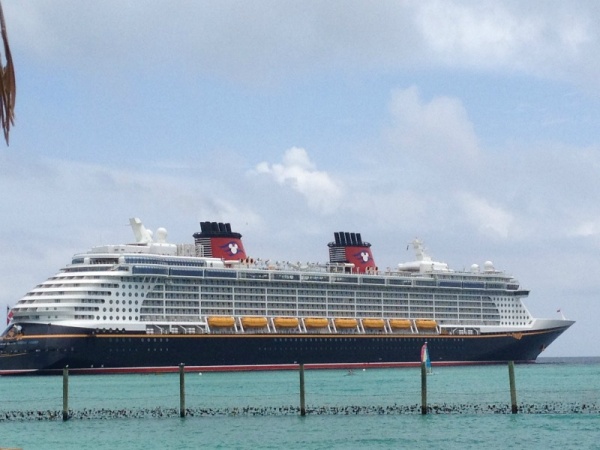 the Disney Dream.  Yes, I know we could combine the two into one vacation, but we are thinking about possibly going to Universal Studios.  Of course, that is not set in stone, but we think the variety would make a great vacation.  I guess we shall see how things fall into place.
As soon as we had clearance for our vacation dates, I called to make our reservation.  I can't stress enough about making a reservation as soon as you know what dates you can go!  When I called, there were four staterooms in the category I (read…  the kids) wanted.  After I got off the phone, I went to the website to show my husband the little picture of the category I reserved, and those four staterooms were gone.  Whew!!!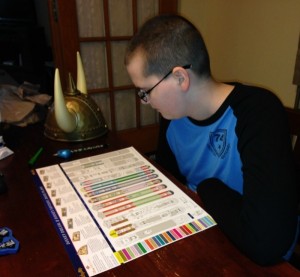 The kids are beyond excited about the possibility of a Disney Cruise.  They are looking at and studying anything and everything they can get their hands on.  Did you know that the Disney Cruise Line website has tons of videos?  I think my daughter has watched every one of them.  I'm thinking I may need to come up with a unit study on cruise ships for our schooling, so I can focus that interest on learning other things, too.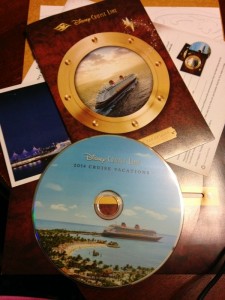 Knowing that we were considering a Disney Cruise, I ordered the Disney Cruise Line Planning DVD.  Guess what we watched last Saturday night?  It was nice to be able to see different areas of the ships.  It gave the kids a better idea of what they will see when we go.  However, it doesn't address many questions that first-time cruisers might have.
I want to share The Mouse For Less Disney Cruise Line FAQ with you.  So, what does this page have?  Well, it answers a lot of questions from "when to book" to "where to park".  But, that is not the question that I was looking for an answer to.  No.  My question is a little more personal, but, believe it or not, the answer I needed is on our FAQ page.  My question?  Seasickness.  Ever since I had my children, my equilibrium has been a little different.  This causes me to, well, get a little nauseous on certain rides.  Hint:  Don't ask me to ride backwards in a circle.  So, seasickness has been in the back of my mind.  The FAQ page actually addresses seasickness very well, and I have high hopes of not getting sick.
If you have any questions about cruising on Disney Cruise Line, make sure to check out The Mouse For Less Disney Cruise Line FAQ page!  Do you have any Disney Cruise Line questions that aren't addressed on our FAQ page, please leave them in the comments, and we'll try to get the answer for you.
Are you an experienced cruiser who would like to share some tips or a first-time cruiser who would like to discuss cruising?  Come join us over on the MFL Boards as we discuss cruising with Disney Cruise Line!