This post may contains affiliate links for your convenience. If you make a purchase after clicking a link we may earn a small commission but it won't cost you a penny more! Read our full disclosure policy here.
Written by Contributor Zandra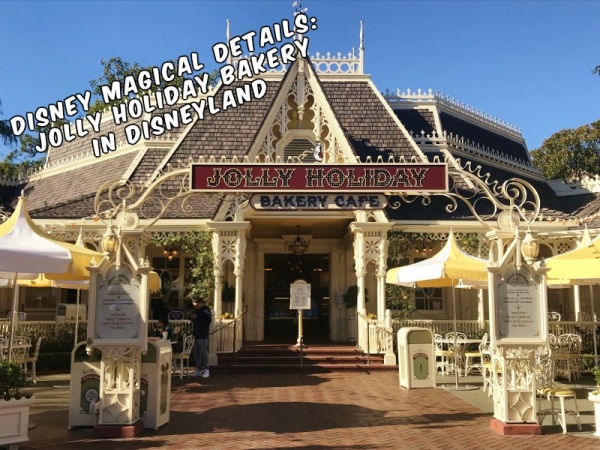 One of my favorite things about Disney is their ability to add magic touches; those little details that you may not always notice, but which add to the overall charm of Disney works.  Disneyland, also known as my laughing place, is filled to the brim with such magical details. You only need to stop and look around and really notice your surroundings.
I'd like to start our journey with a trip to the Jolly Holiday Bakery Café on Main Street, USA- Disneyland, CA. This Mary Poppins themed quick service restaurant opened in 2012. It was converted from the Plaza Pavilion which was an opening day restaurant and later went through a few iterations before settling into its current Jolly state.

Aside from the scrumptious sounding menu posted out front, this charming café lures you in with its ornate façade, brightly striped umbrellas, and penguins.
Penguins? Oh yes, penguins. Based on the animated scene in Mary Poppins, there are penguins aplenty at the Jolly Holiday Bakery Café. One greets you on the sign as you walk towards the steps and 4 more in stained glass form flank the front doors.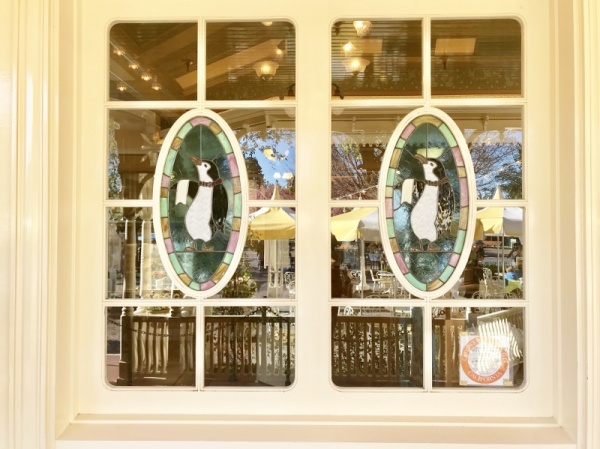 But don't go up the steps yet! Take a moment to look at the very top of the bakery and see what you can see.  A familiar friend tops off the weather vane waiting to see where the wind will blow her next.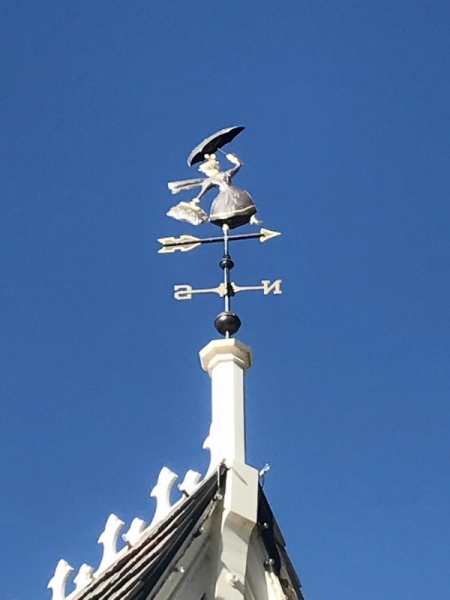 Up to $75 Disney Gift Card!
Deal
Book a Disneyland package of $1500* or more and receive a $25 Disney gift card. Packages of $3000 or more receive a $50 Disney gift card. Packages of $5000 or more receive a $75 Disney gift card. Gift cards are accepted at many Disneyland Resort locations and can be used to pay for shopping, dining, and so much more. We are sure you will find a way to put this to good use!   Read More
More
Less
Once you enter the front doors, there are two lines to choose. If you can avoid being distracted by all the lovely treats laid out in the bakery cases before you, at the turn in both lines you will notice a painting of a tree. Look closely at this magical detail you'll see snippets of songs and sayings from Mary Poppins. How many of them do you remember from the movie?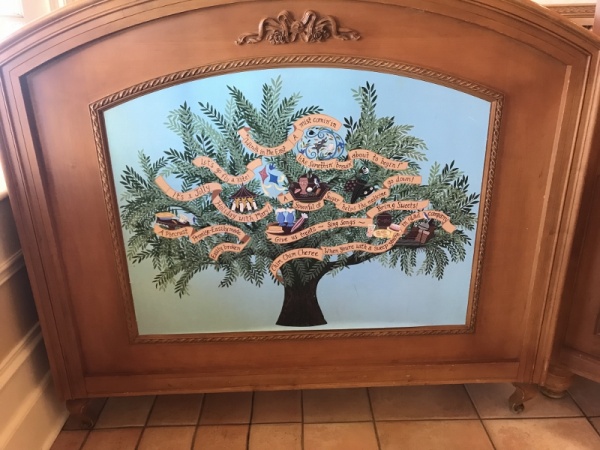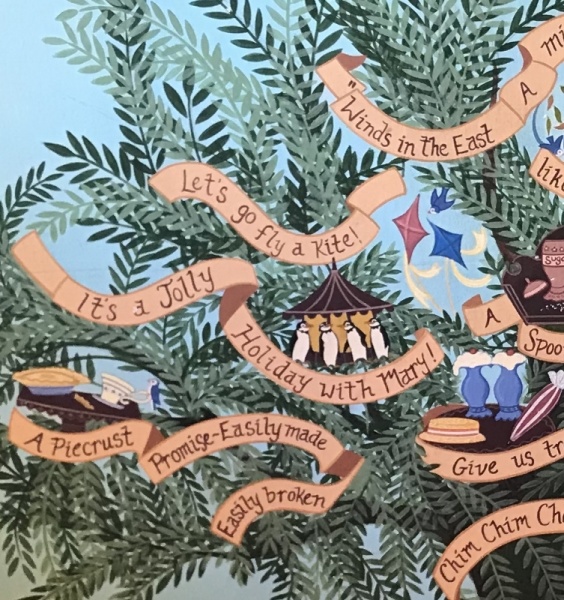 Next to the tree painting is a glass cabinet with objects inside. There is a display cabinet in both lines, and they hold different items. You'll find some things relate to Mary Poppins herself, but there are also penguins, carousel horses, and birds.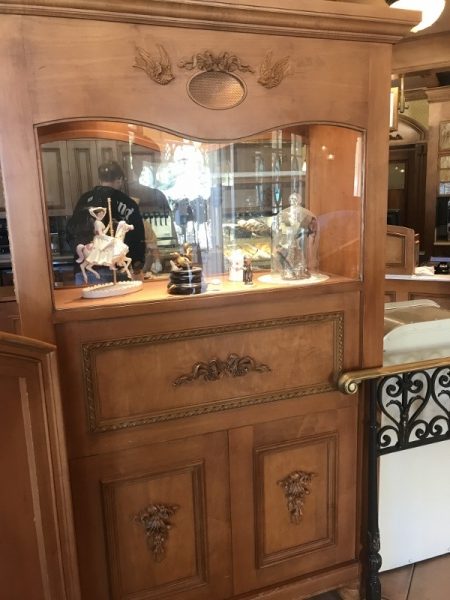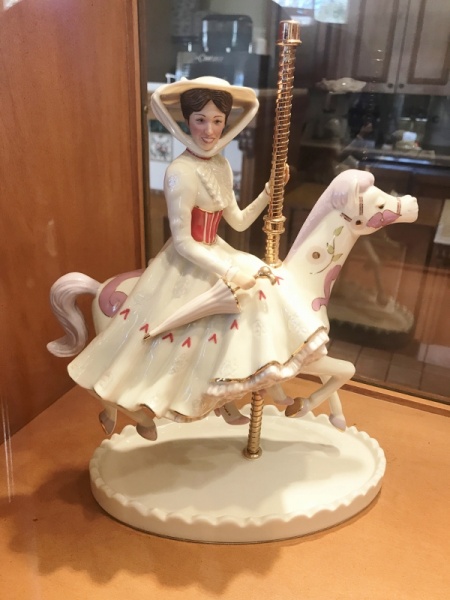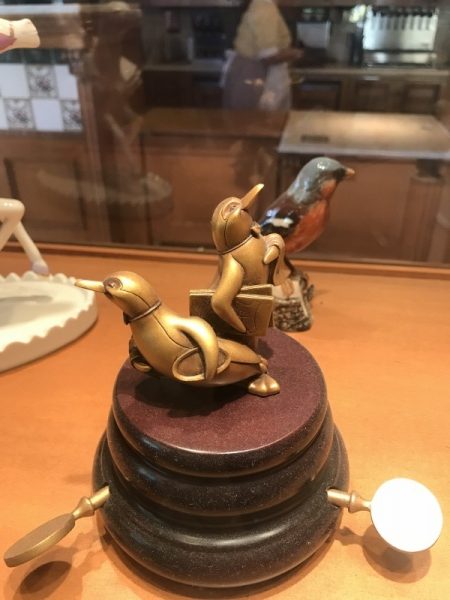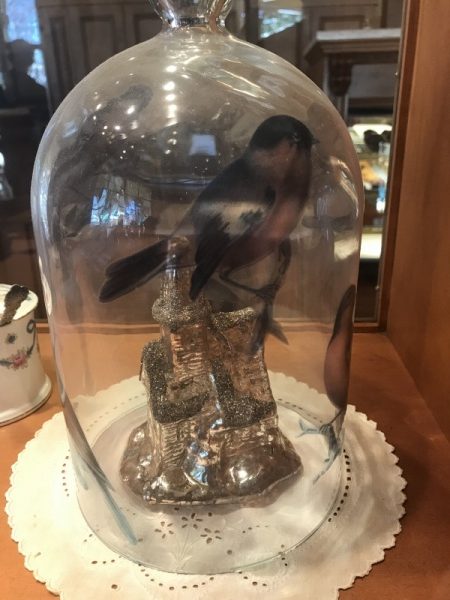 This bird detail is carried throughout the bakery; you'll see them in the wallpaper and carved into much of the woodwork.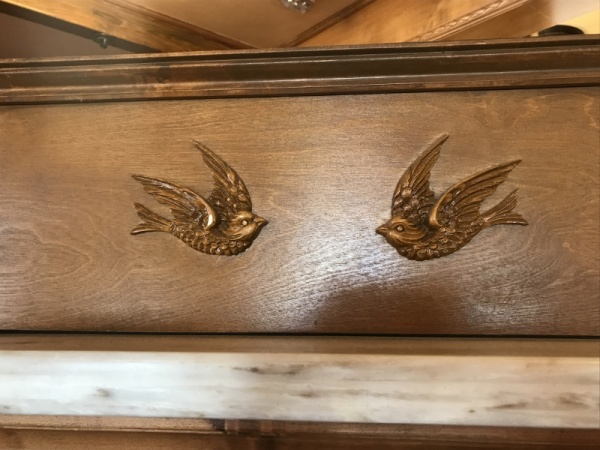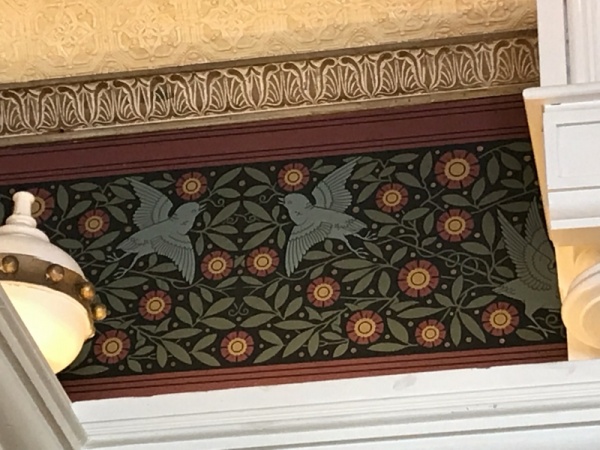 You've made it through the line, you're next! A Cast Member will beckon you with their penguin sign. First, look down and your eyes will be treated to my favorite magical detail, a beautiful mosaic homage to Bert's chalk drawing.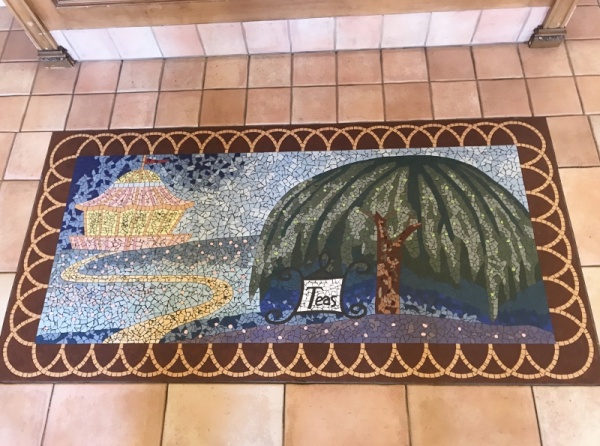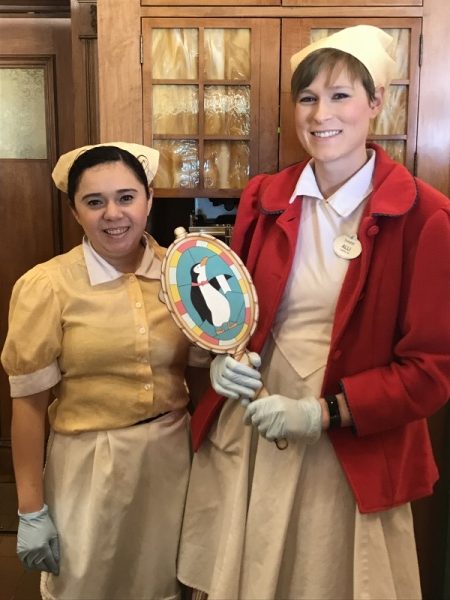 It's finally your turn to order! Once that business is taken care of and you have your food, you'll need napkins and forks and creamer for your coffee. On the wall near these essentials are silhouettes of Bert, Jane, Michael, and Mary.   They are split three by one exit door and the last by the other exit door.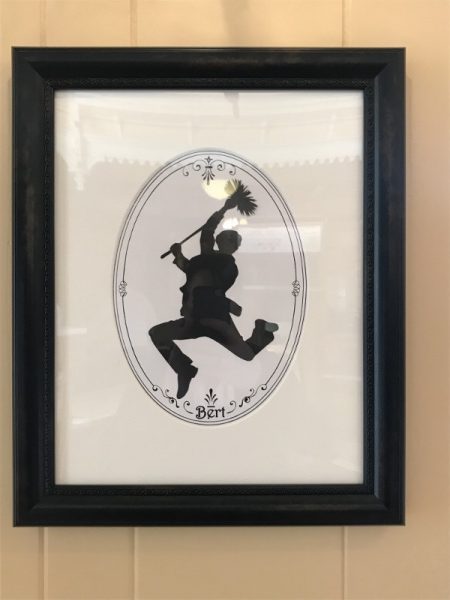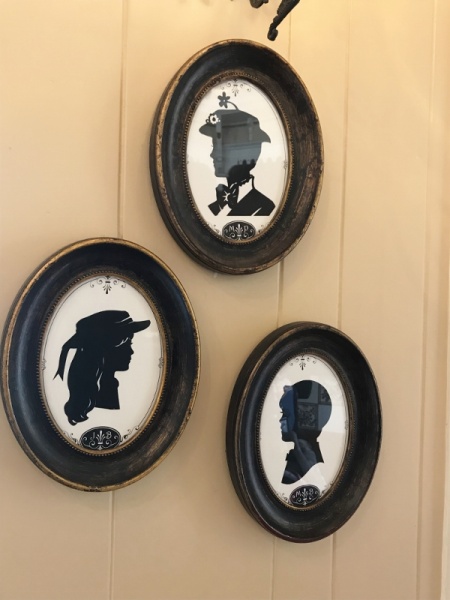 Now enjoy those treats from the Jolly Holiday Bakery Cafe and get out there into the parks to find even more magical details!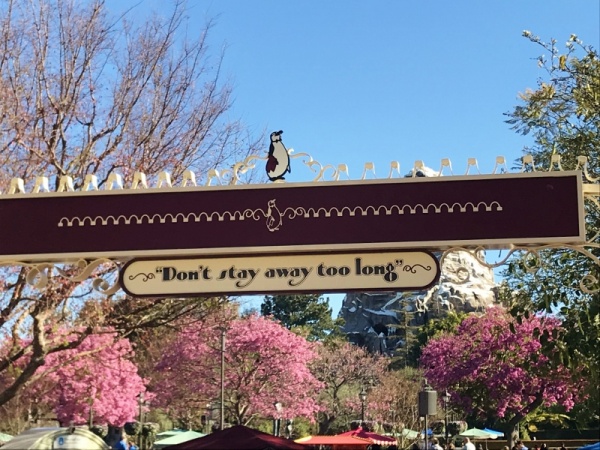 What are your favorite details that can be found inside Jolly Holiday Bakery? Share them in the comments, or on Facebook or Twitter.
Did you like this article? Make sure to share it with your friends! Check below for easy ways to share!
Incoming search terms:
https://www themouseforless com/blog_world/jolly-holiday-bakery-details/
https://www themouseforless com/blog_world/jolly-holiday-bakery-details/#:~:text=This Mary Poppins themed quick into its current Jolly state