This post may contains affiliate links for your convenience. If you make a purchase after clicking a link we may earn a small commission but it won't cost you a penny more! Read our full disclosure policy here.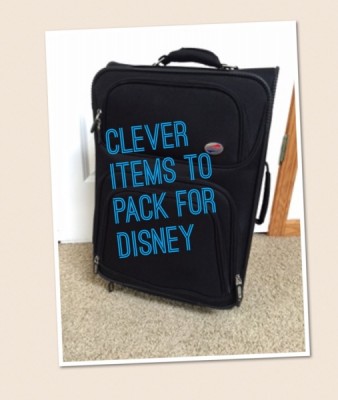 My husband and I have been going to Disney World for years together: First as couple, then with our extended families, and most recently taking our own child.
Through each phase of life our love of Disney has increased – and so has our packing lists! But regardless of whether we are going on a trip as a couple or young family, we've found that there are a few items that help our trip go a little bit smoother.
These probably aren't items you think about including on an average packing list – but they are items we always throw in the suitcase!
Re-Sealable Zipper Storage Bags
I have found a million uses for these types of bags at Disney World! I bring both gallon and quart sizes. They take up virtually no space in your park bag, and you will be so happy to have them on hand for a variety of uses including:
Keeping your phone dry in an afternoon rain storm
Protecting a wallet on Splash Mountain
Saving leftover cookies
Storing suntan lotion in case of leaks
Organizing phone cords, chargers and other electronics
Create an impromptu ice pack
Storing swim suits if you choose to change at the waterpark
A little cushion for packing fragile souvenirs: Put your memento in the bag, slide a straw on the side, zip up as much as you can, blow to inflate the bag, then quickly slide the straw out and finish zipping up the bag. Amazing!
Store anything that is stinky until you can dispose or wash – a diaper, a soiled shirt, etc.
Water Bottle Holders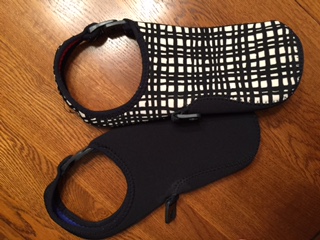 I always order a flat of water from a grocery delivery service at Disney World. We load up the fridge so we can take cold water into the parks every day. Water bottle holders like these are helpful in keeping the water cool and condensation at bay in your park bag.
Bringing your own water bottle into the parks saves a lot of money too. A single bottle of water has a pretty hefty price tag in Walt Disney World! We've also found it helpful to reuse the bottle throughout the day. Disney will give you tap water for free, so we just pour the tap water into the bottle to refill. This is helpful because you can always cap the bottle when going on rides – something you can't do with a regular cup.
Duct Tape
Duct tape is good to have around for many reasons and certain brands now feature Disney-inspired patterns to make it even more magical! Here are a few reasons why it is a good to include in your Disney packing list:
Marking your stroller or luggage so either can be easily spotted (Make sure to choose a bright color for this to work well – I always use hot pink myself!)
Repairing luggage – or even shoes
Cover electric outlets if you are traveling with toddlers
Cover toy speakers to muffle the noise on airplanes
Rainy day crafts  (a quick google search can get you directions on how to make a duct tape picture frame, tote bag, even a wallet! If you use the Disney tape you can create your own souvenirs!)
Wipes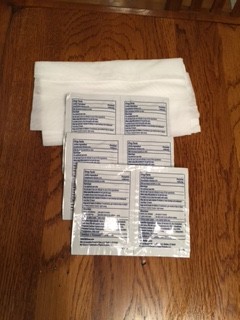 Wipes are not just for babies! Wipes are amazing – and a great thing to carry at Disney. I recommend both regular baby wipes (stored in a zipper storage bag nonetheless!) and individually packaged antibacterial wipes.
Regular baby wipes are great to clean hands after a melty Dole whip or to freshen your sweaty face. Antibacterial wipes are great to clean dirty tables, wash your hands when a bathroom isn't close, and clean off other germy areas.
Disney Clothing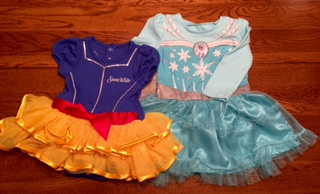 Before leaving for Disney, search your local stores for Disney apparel to wear while at the parks. You will feel festive while saving lots of money and not being as tempted to blow extra cash on more expensive options at the parks.
I've found Disney-inspired adult apparel, including t-shirt and sweatshirts, at a number of other retailers. Kids choices are easily found, and pack an even bigger punch to your wallet in a good way. The items you see in the picture above were both scored for $20 – a far cry from the costumes and dresses you find throughout the resort for more than $50 each.
So there you have it – a list of clever items to pack for Disney! What do you throw in your suitcase when heading to Orlando? Please respond in the comment section below!
Incoming search terms:
items to pack for disney with kids