This post may contains affiliate links for your convenience. If you make a purchase after clicking a link we may earn a small commission but it won't cost you a penny more! Read our full disclosure policy here.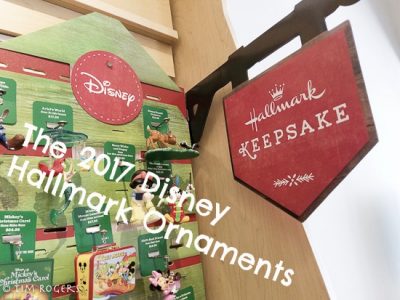 If you are like me, you love Disney ornaments. Every trip to Walt Disney World includes a visit to one (or more) of the year round Christmas stores in Disney Springs, the Magic Kingdom, or Hollywood Studios, and every trip is commemorated with an ornament. They help us share the memories, joy, and wonder of Disney and make a magical time of year even more magical.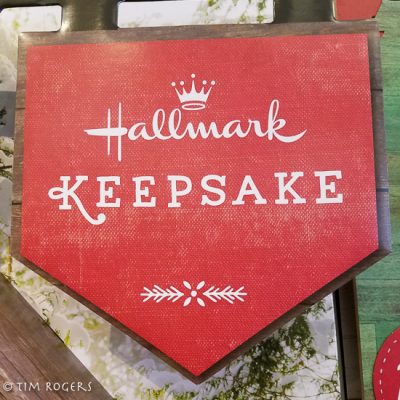 For me, another great and exciting source for Disney ornaments is Hallmark, and in July every year they have a big release of their collection for the year. Since we are now closer to next Christmas than we are from last Christmas, it seemed like a great time to preview the Disney (and Disney adjacent) ornaments available from Hallmark this year.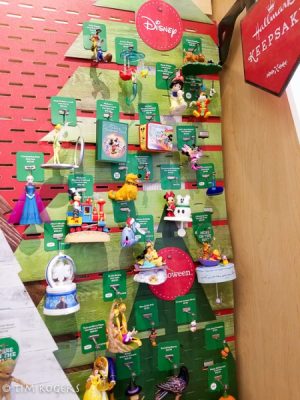 As Walt himself said, it all began with a Mouse, so what better place to start – this year there are several Mickey Mouse and friends ornaments worth checking out.
This from the Mickey's Movie Mousterpieces series and is a super cute rendition of classic Mickey.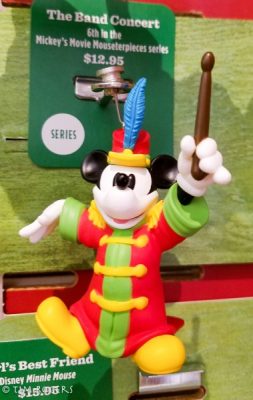 For fans of both Mickey and trains, you are covered there as well (with lights, sound, and motion!).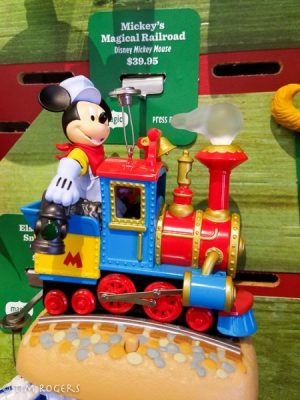 There are two Mickey-centric items that aren't just figures – a copy of "Mickey's Christmas Carol" and a lunchbox.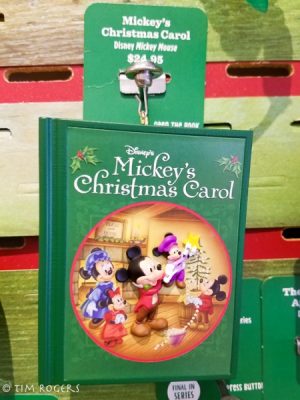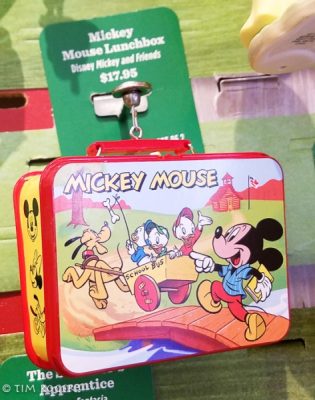 And a miniature Sorcerer Mickey, which is one of my favorites this year.
If you are a fan of Minnie, don't fret, there are two great ornaments featuring Minnie, one with a pet dog and the other with a very special snowman.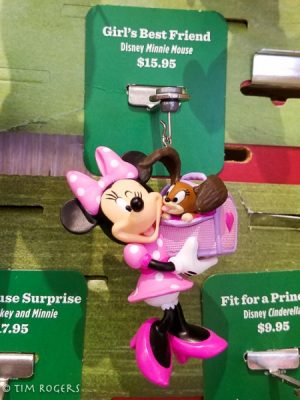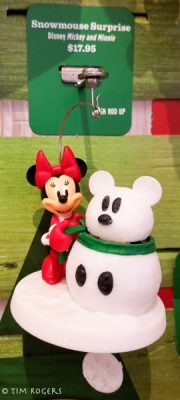 Disney Princess and Fairies fans are also in luck, with great editions featuring:
Elsa, on coronation day,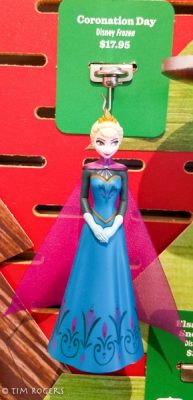 Belle and Beast, ready to dance with a light-up rose and songs from the film,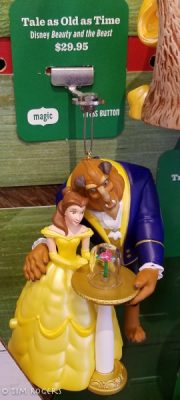 Rapunzel on a swing,
Ariel and flounder,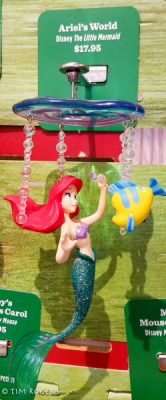 Jasmine with Aladdin on the carpet,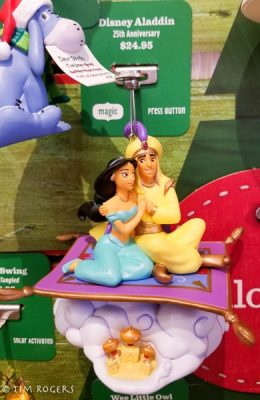 Moana,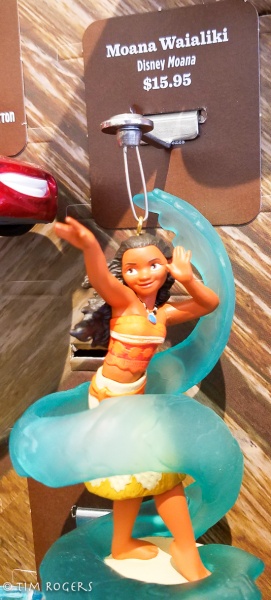 Snow White and Dopey,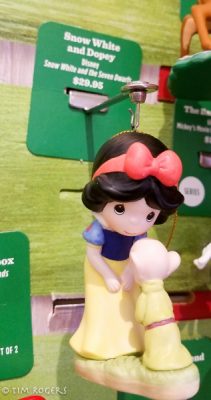 Cinderella's slipper,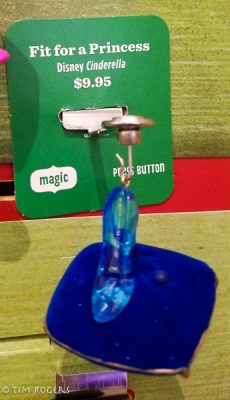 And Tinkerbell, checking herself out.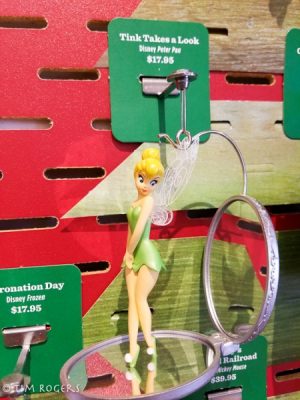 I didn't see the Disney Junior selections at my store, by they include another Princess, this time Elena of Avalor, as well as Doc McStuffins and Miles from Tomorrowland (some of these will be released later in the year).
The broader Disney/Pixar family of characters also are well represented this year. Some include:
Dug, who is able to talk, but does not like the cone of shame,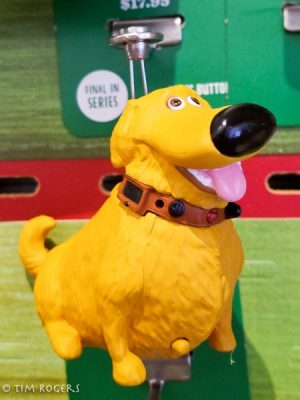 both a musical Winnie the Pooh ornament and a solo Eeyore feature (that will soon have a place at my house),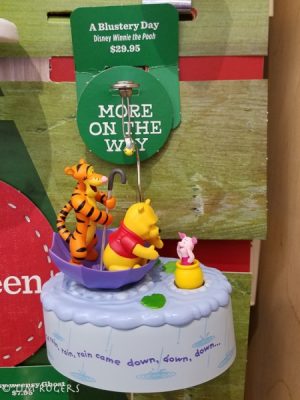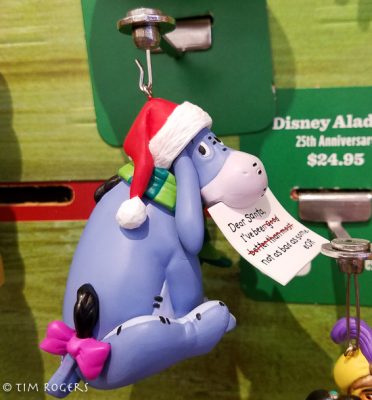 Lightning McQueen,  complete with Ka-Chow,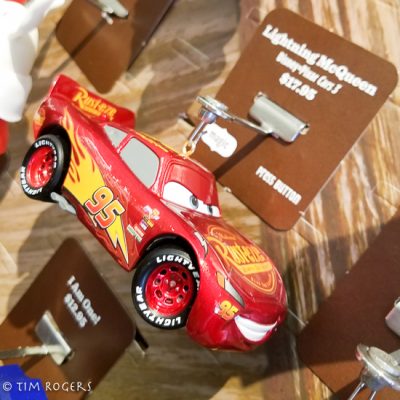 an incredibly cute Pinocchio,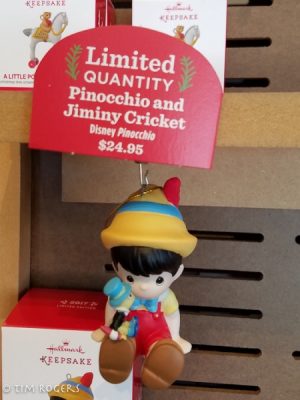 Ursula,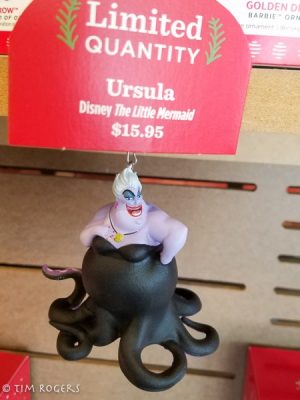 Nick and Judy,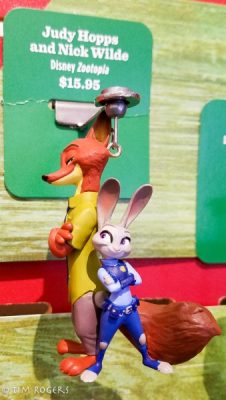 a magical celebration of Frozen,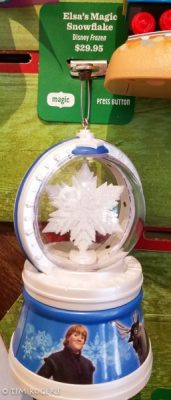 and an anniversary celebration of Bambi.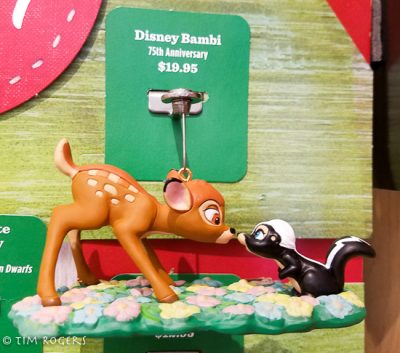 You'll notice a few of those are marked "limited quantity." That is a new thing going on this year, so if you really like one of those I would suggest going right now to get yours. Also, a few other exciting additions will be added later in the year, including Dory's family, the Jungle Book, and Olaf.
And even though it is technically not a Pixar ornament, you can still pretend and grab a Mr. Potato Head.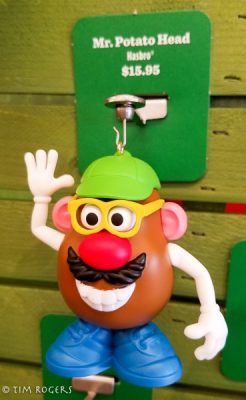 As the Disney family has grown, so too have the opportunities for Disney related ornaments, including:
the incredibly Christmasy Pirates of the Caribbean logo,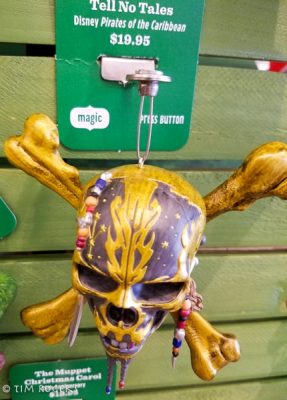 Baby Groot grooving to some classic jams (several other Marvel friends will be released later in the year),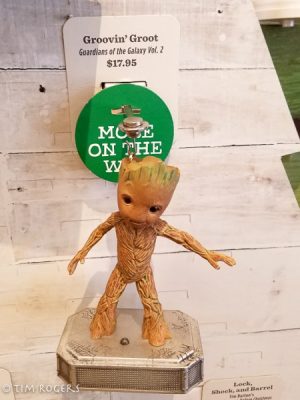 and a whole bunch of Star Wars.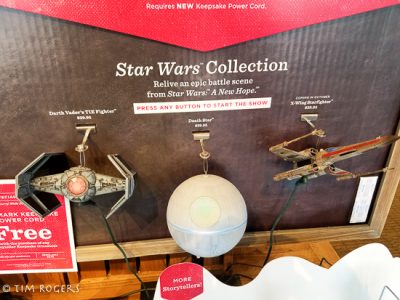 For the 40th anniversary of "A New Hope," they have a ton of commemorative ornaments, including some ships,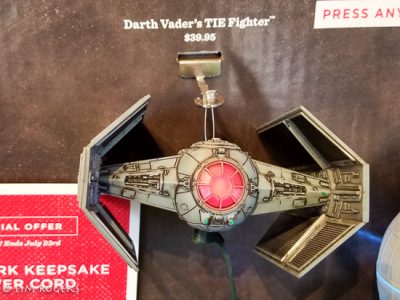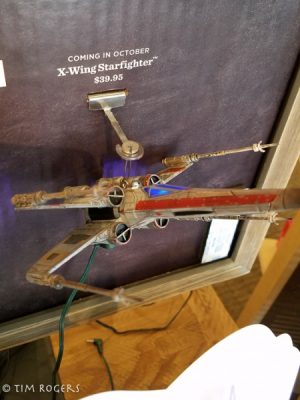 with the promise of more in the future,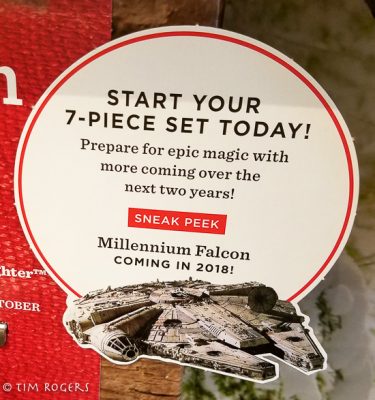 totally not a moon,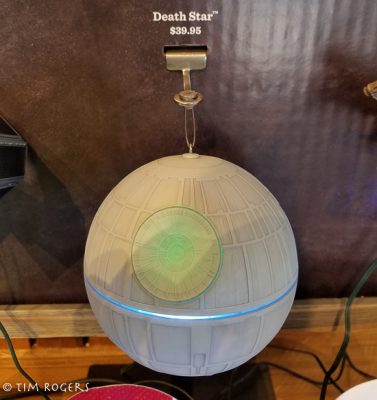 the recreation of a famous scene,
and later this year a sure to be hard to find Princess Leia, and a very festive Stormtrooper.
For the present and future of Star Wars, there is one for Stormtrooper FN-2199, proving that if you deliver one memorable line in a movie ("Traitor!"), you could be remembered forever,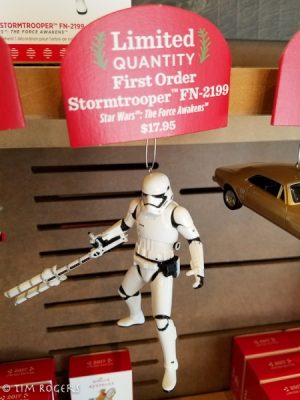 Luke, from the end of the Force Awakens,
and two completely secret ornaments from the upcoming "The Last Jedi."
Because we undoubtedly have fans of the other "Dark Side" here, a few fun options for those who might be more Universally inclined this holiday season.
First, direct from Universal to your Christmas tree, Beetlejuice.

Next, a Transformer.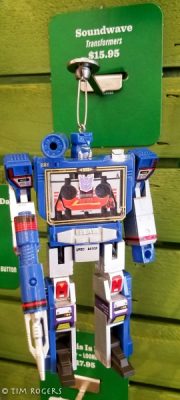 Finally, a pair of Harry Potter ornaments, one recreating the famous "Wizard Chess" scene from the first movie, and the second showing the dragon escaping from Gringott's (which is a pretty cool ornament if I do say so).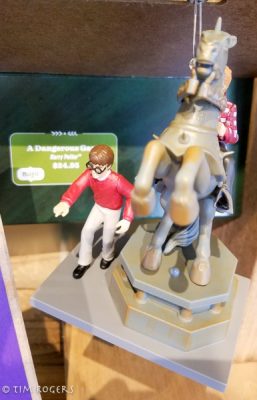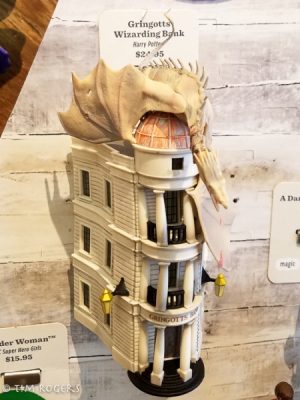 Because I am me, I have a special place in my heart for one last ornament – that of Kermit and Robin from "The Muppet Christmas Carol." It plays their whole scat from the "Christmas Present" part of the film, and helps remind us that it is the season to be jolly and joyous.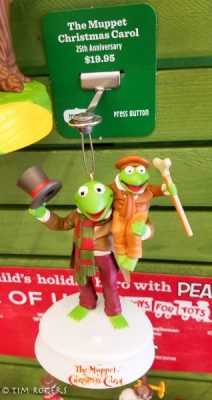 I hope one or more of these speaks to you, gives you a smile, or gets you excited for that next trip or that next holiday season. We'll be looking for you to share your best ornaments with us on Facebook.
Which ornament is your favorite? Share in the comments!
Did you like this article? Make sure to share it with your friends! Check below for easy ways to share!
Incoming search terms:
disney toybox ursula
https://www themouseforless com/blog_world/introducing-2017-disney-hallmark-ornaments/