This post may contains affiliate links for your convenience. If you make a purchase after clicking a link we may earn a small commission but it won't cost you a penny more! Read our full disclosure policy here.
"Heigh-HOOOOOOOOO!!!"
It's time to go INSIDE THE MOUNTAIN…

The Seven Dwarfs Mine Train officially opens to the public this week (Wednesday, May 28th), and I was thrilled to happen upon a soft opening of this long-awaited attraction. I'd love to give you a sneak peek with a few of my photos from the day, with hopes that you get your chance to join the Seven Dwarfs inside the mountain soon!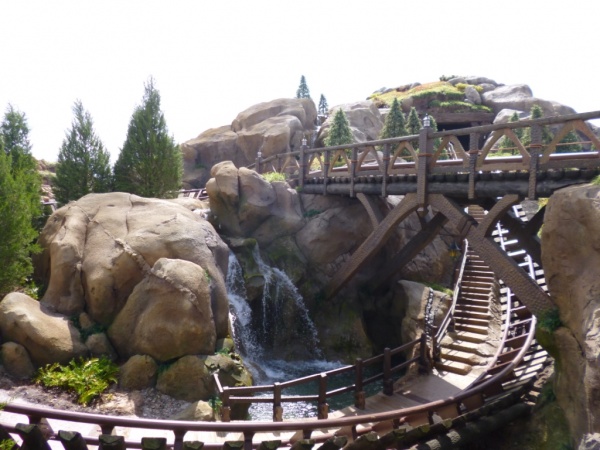 Of course, before I could ride the attraction, there was the small matter of waiting in line. The line begins outside and blends in with the rustic beauty of the forest setting.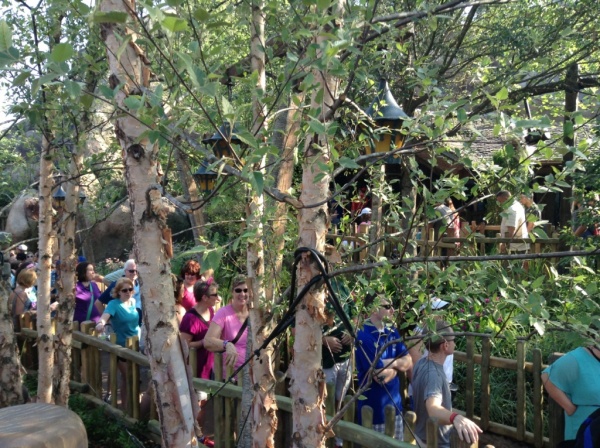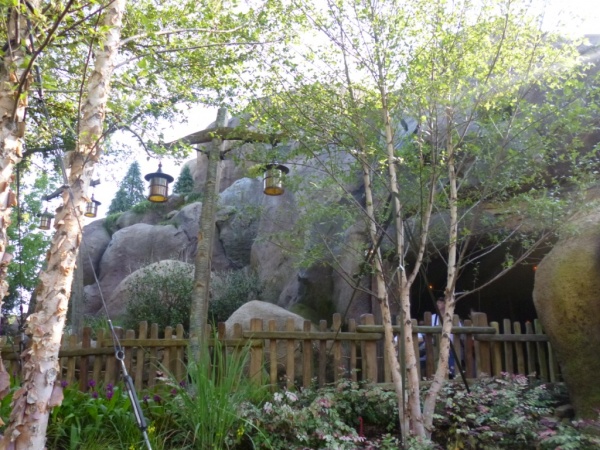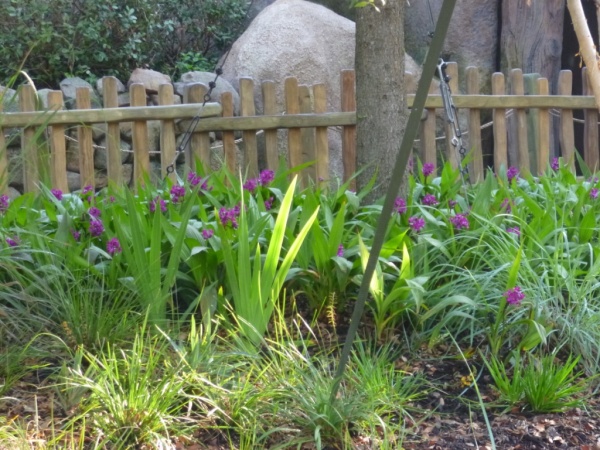 And there are plenty of fans to help you cool off a little on those hot days!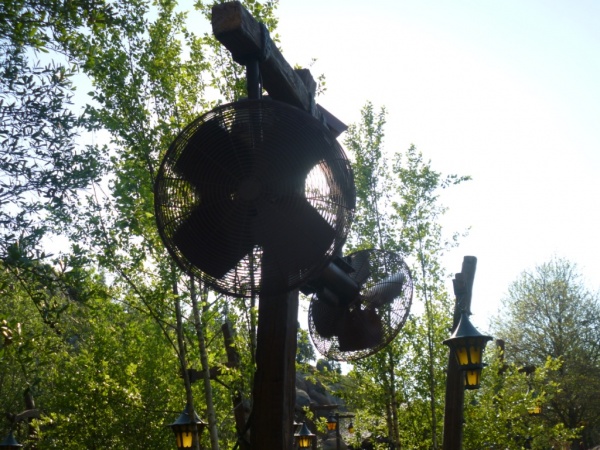 Once you enter under the charming wooden cover, things start to change.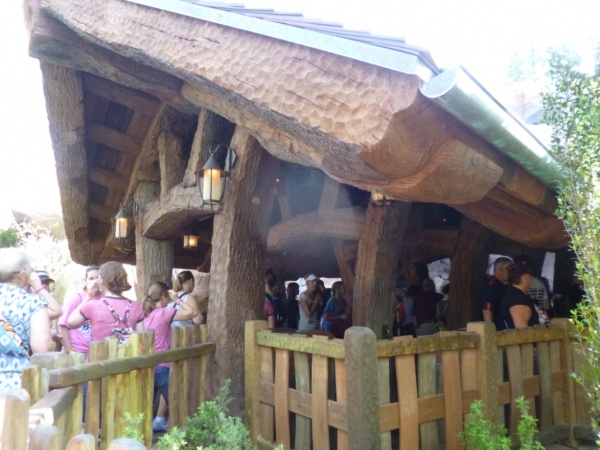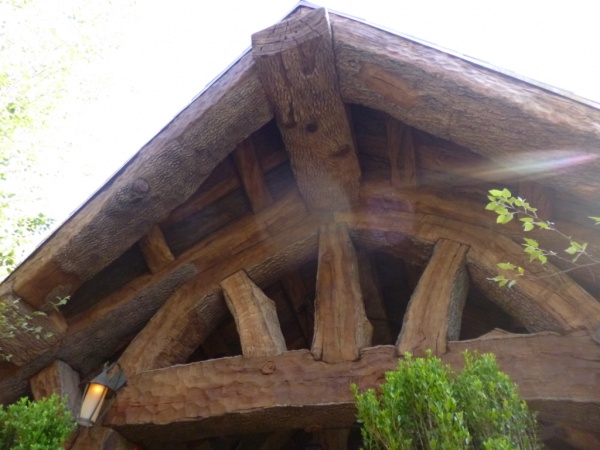 The Dwarfs, of course, spend their days in the mountain, mining for precious gems. You start to see hints of those gems through the interactive experiences that begin to appear throughout the queue! Be sure to keep an eye out for instructions from Doc to help you sort the jewels.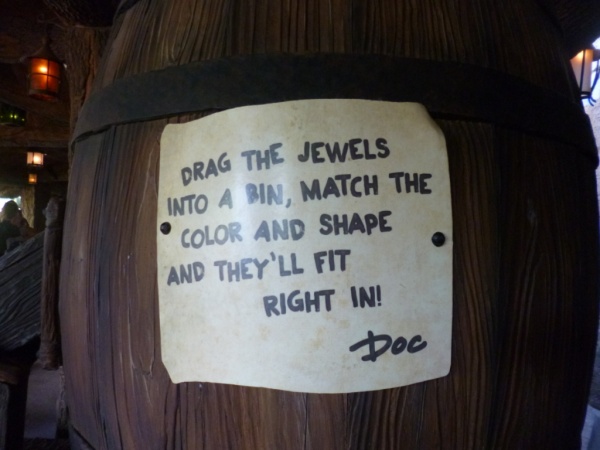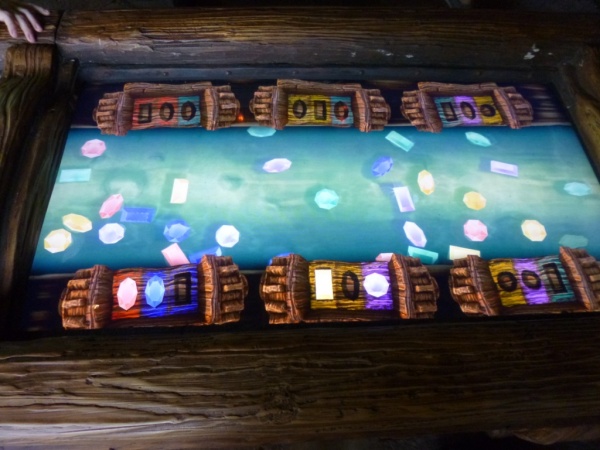 Then you spend some time washing those gems with help of musical spigots! The woodwork all over this portion of the queue is truly beautiful.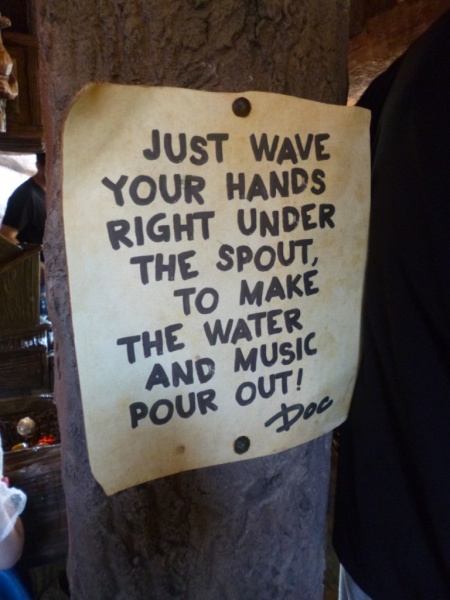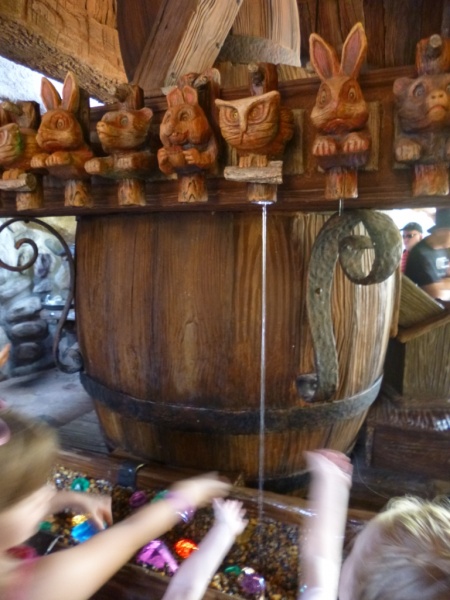 But you really get a feel for what you're about to experience once you enter The Vault: the barrels full of jewels glisten and glow in this darker portion of the queue. And if you give a barrel a spin…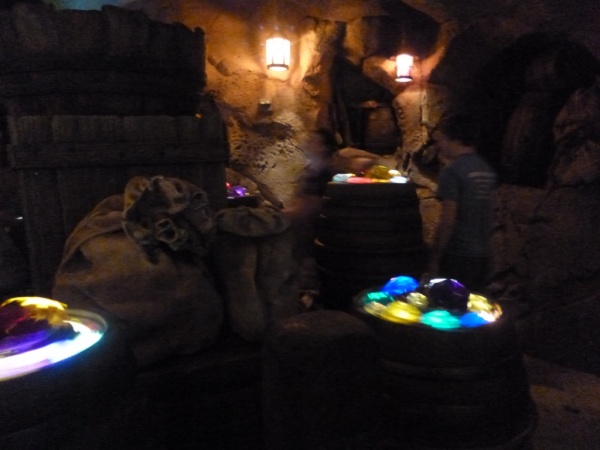 … it changes what you see on the ceiling above, as you watch the Dwarfs "spin" into life from the gems.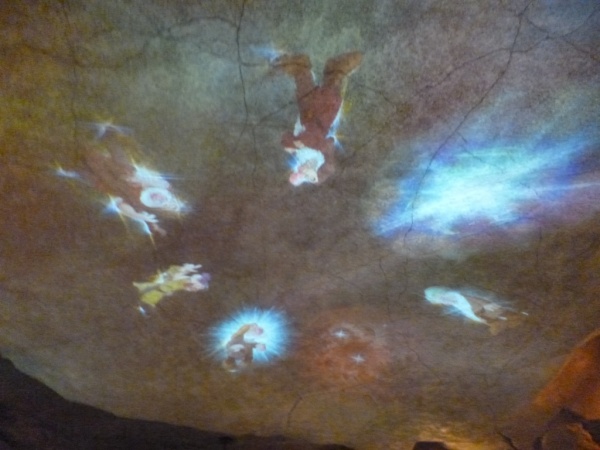 It's almost hard to walk away from the barrels, even though you are excited for what's next… the ride!
Unfortunately, I couldn't take photos during the ride itself (not because you aren't allowed, but because you're moving fast enough that there isn't really an opportunity). However, it may give you some idea to know that if you think this is pretty…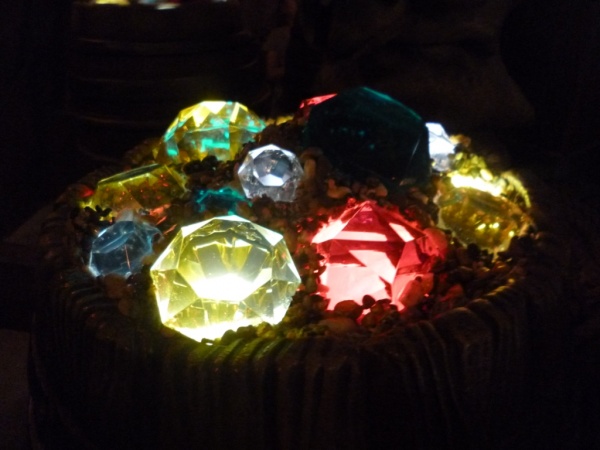 … you ain't seen nothin' yet ;)!
Here are some of my impressions of the ride itself (for those who don't wish to know prior to riding, it's best to stop reading now) :
The ride was more thrilling than I anticipated… in a very good way! I think this is a good step for kids who are outgrowing the Goofy's Barnstormer kiddie coaster, but not quite ready to tackle Space Mountain. That said, this coaster-loving adult was very pleasantly surprised by the swiftness and thrills of the twists and turns. It's a BLAST!
I could have guessed a bit about the speed and fun of this attraction by watching and listening to the laughter and screams of the riders from outside the mountain. But nothing could have prepared me for what was in store INSIDE. The mine sparkles and shines like nothing else I've ever seen, but what I loved even more was the presence of the Dwarfs themselves, working in the mine – the familiar songs and characters spring to life with the help of some amazing effects. And it doesn't stop there… when your train comes to a stop near the end of the ride, be sure to peek in the windows of the Dwarf's cottage, where you'll enjoy one of the most iconic scenes of "Snow White and the Seven Dwarfs," and see Snow White herself. It's simply wonderful.
I really think there is something for everyone here: a slow-moving "dark ride" portion in between some speed and thrill, beloved Disney story, characters and music, whimsy and beauty, and Disney Imagineering at its best. It's jumped to the top of my list of Magic Kingdom Must-Dos.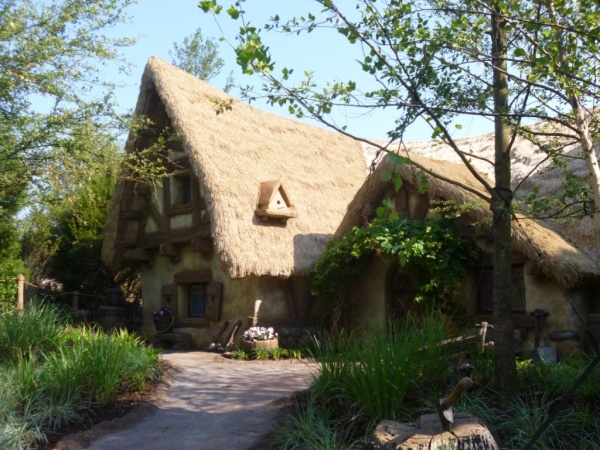 Remember: FastPass+ is available for this attraction now, and they're going fast. Even if you don't get a FastPass+, do NOT miss this attraction. The queue is so fun that it's worth seeing, and the Seven Dwarfs Mine Train – just as we all hoped – was VERY worth the wait!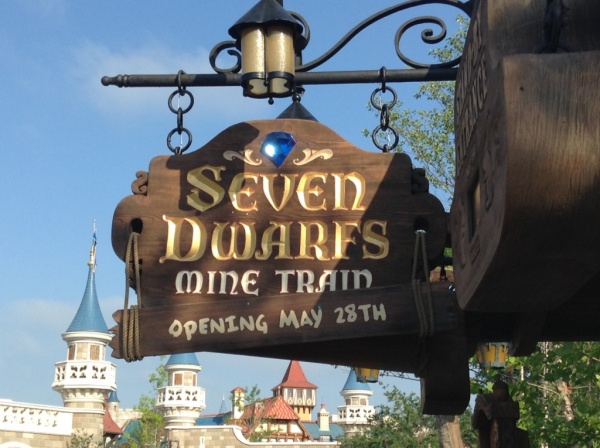 Incoming search terms:
https://www themouseforless com/blog_world/inside-mountain-seven-dwarfs-mine-train/
how long is wait inside the vault for seven dwarf mine train