This post may contains affiliate links for your convenience. If you make a purchase after clicking a link we may earn a small commission but it won't cost you a penny more! Read our full disclosure policy here.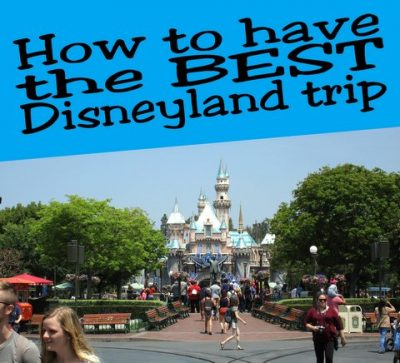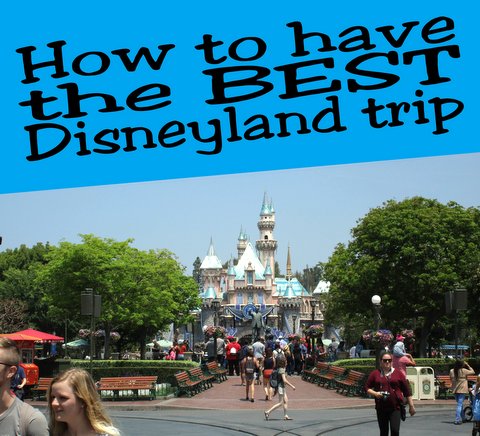 When you're planning a trip to Disneyland, the broad strokes of a visit practically plan themselves: ride the headliner attractions, see the fireworks, eat all the Mickey bars. But the real fun of a vacation comes in the details — how do you make a trip special and unique from any other theme park in the world? We've compiled a few suggestions on how to have the best Disneyland trip!
BEFORE YOU TRAVEL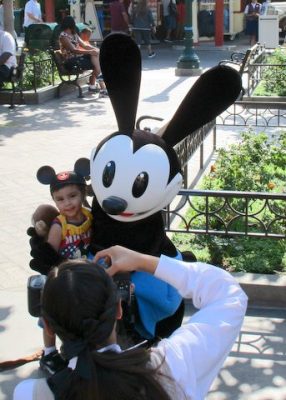 1. What's your goal? As the Cheshire Cat might say, if you don't know where you're going, "then it really doesn't matter which way you go!"  Do you want to conquer the Mountains (Splash, Space, Big Thunder, and Matterhorn)? Collect as many character signatures as your autograph book can hold? Eat your way through the parks and hotels? Talking with your travel companions about your goals will make your trip priorities clear.
2. Stay close. Whether you choose one of Disneyland's three onsite hotels or an offsite hotel across Harbor Boulevard, sleep within walking distance if humanly possible. Having to move your car even just a few miles to get through the parking structure and take a tram can easily add 30 minutes or more coming and going each day of your trip. That's time you could be sleeping, or riding!
3. My reservations are few. No 180-day ADRs, 60-day FastPass+ windows, dining plans, etc. At Disneyland, park hours don't even appear until about six weeks in advance. And most regular dining can be booked a week or two before your visit. Exceptions would be: entertainment dining packages (like the World of Color dessert party), character meals, and large groups. Best to book those closer to 60 days ahead when they open.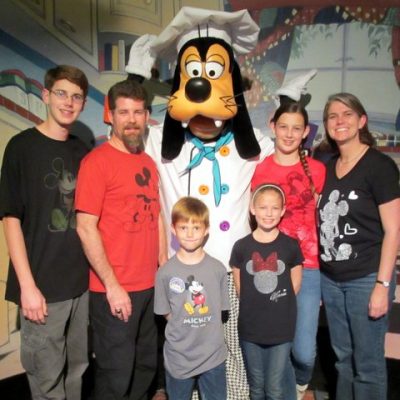 4. Get it together. Matching and coordinating T-shirts and other accessories are a big deal here, even bigger than WDW. You won't stand out if you are one of the many groups sporting custom attire. It makes for great pictures and the ease of finding your party. Order from the Disney Store online or printing stores like Zazzle or Custom Ink.
5. Be There Early. I'm putting this under the prep section because you will need to prepare your group to buy into the idea of alarm clocks and breakfast on the go. Rolling into the parks early makes a huge difference any day of the year. I guarantee, you will get more done the first two hours than you will all afternoon. And you'll be able to collect old-style FastPasses to use during that busier time.
WHILE YOU'RE THERE
1. Waiting is optional. Whether your ride list is short or long, wait less by collecting FastPasses and using Disneyland's many single rider lines. You don't need a complicated strategy: enter an area and get a FastPass for the biggest attraction, then visit the smaller rides and eat before redeeming the FastPass. Get the Disneyland app, which will tell you whether it's worth crossing the park for a Space Mountain FastPass, or what time Captain America is meeting in Hollywood Land.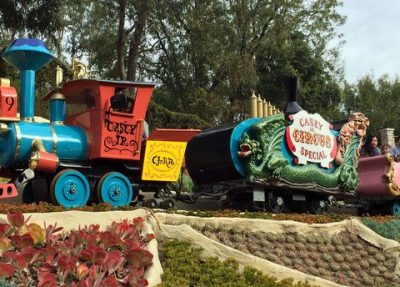 2. See the classics. Walt Disney World may have the blessing of size, but Disneyland has his personal touch and the originals, like Casey Jr., the Mad Tea party, Jungle Cruise, etc. Nowhere else has this surety — that you are walking where Walt Disney walked and put his stamp on the park. Pay homage to the idea that spawned so many other great adventures.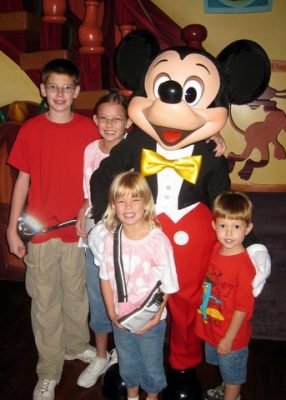 3. Greet your host. No visit to Disneyland is complete without meeting Mickey Mouse. It should  be a rule. He's a very busy rodent — you can see him in Disneyland on Main Street and in his Toontown house, on Buena Vista Street in California Adventure, and at the Surf's Up breakfast in the Paradise Pier Hotel.
4. Hop around. The compact layout of the parks and resort area begs you to park hop. Currently, it is a flat $40 to add park hopping to any multi-day ticket. If you aren't sure you'd use it, you can add it after you arrive, but you will want to when you see how close everything sits.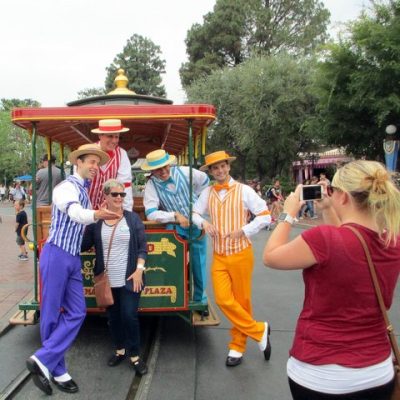 5. Entertain me. Disneyland has some of the best live shows, from the new Frozen musical to Mickey and the Magical Map. Add in smaller treats like entertainment on Main Street and California Adventure's Red Car Trolley show, and you could fill a whole day without stepping onto a ride vehicle.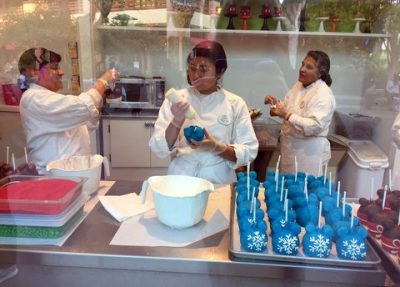 6. Just you watch. Watch them make candy at Marceline's or Pooh Corner. Watch your children light up when they see the fireworks or meet their idols for the first time. If you're not packing along your own children, watch other people's kids experience the wonder of the parks.
7. Relax and enjoy. Disneyland is not going anywhere. If a ride is closed for refurbishment, it won't ruin your trip. When it rains, take advantage of lower crowds. If your child has a meltdown, eat a snack or take a break. There will always be bumps; pack your realistic expectations alongside your battle plan. Remember, an imperfect Disneyland day is still better than almost any other day!
What advice would you give on how to have the best Disneyland trip?