This post may contains affiliate links for your convenience. If you make a purchase after clicking a link we may earn a small commission but it won't cost you a penny more! Read our full disclosure policy here.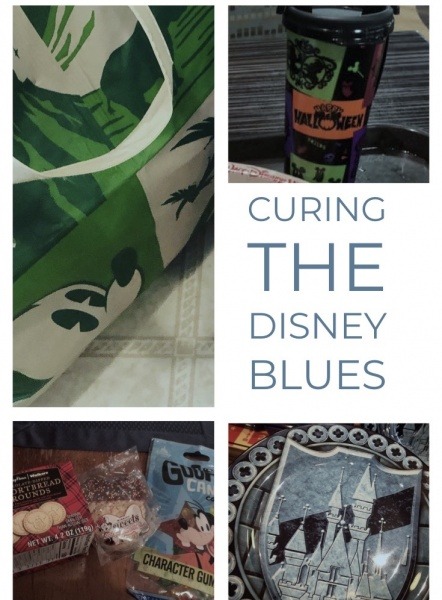 We've all been there. You are missing Walt Disney World. Every Disney fan struggles with the ever feared Disney blues after returning from a Walt Disney World vacation. For those of us who get to go less frequently, like myself, those blues can be even harder!
So. How do we fight those Disney blues when we're not at our second home? Here are my best tips to cure the Disney blues!
Reusable Shopping Bags
One of my favorite ways to keep the Disney magic alive at home is with the reusable shopping bags! Each park has a few different sizes that you can purchase. On my last trip, I stocked up on every size from each park! Here in Canada, single use plastic bags are becoming extinct, so we have to use our reusables. I love bringing these to the grocery store to keep the Disney love going! These bags are also really good quality. Grab a few on your next vacation!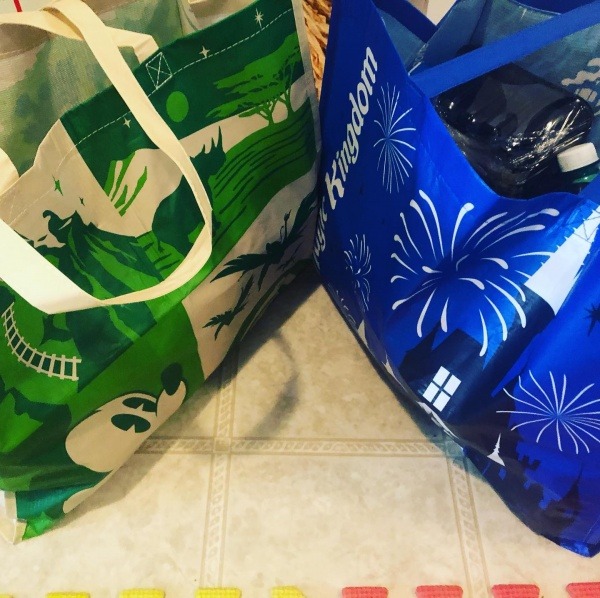 Drinking from Resort Mugs
If you're like me, you've got a ton of resort mugs kicking around from previous stays at a Walt Disney World resort. I LOVE to drink out of these. It really reminds me of my favorite place & if I close my eyes, I can almost pretend I'm there. I also love tumbler cups with straws, so these are perfect for me with a straw. You can also drink out of other souvenir cups & mugs to bring some magic with each sip!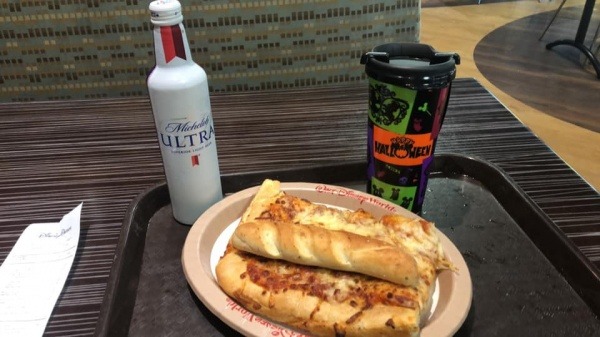 Exploring the My Disney Experience App
I love to keep the My Disney Experience App on my phone even when I'm not in the parks. It's fun to pop in, check the wait times, look at the character locations, "pretend" to book some dining reservations-everything! Not only does this help cure my blues, it also helps me research for my next Disney vacation. (Editor's Note: Granted, right now, with the parks being closed, we sure are missing the ability to check wait times.)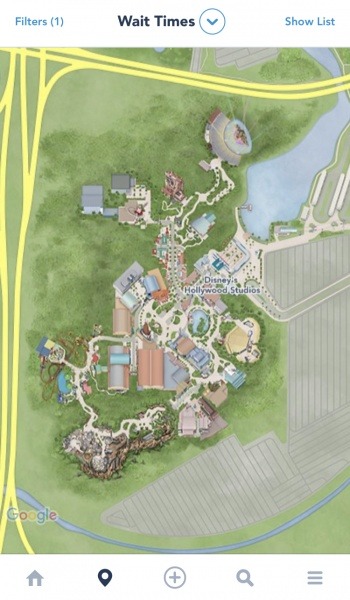 Disney Crafting
If you're an artistic, creative person, have a Disney crafting night! Try interesting some ideas, or search the Mouse for Less. Myself & other bloggers have done a ton of cute crafts. ( Disney Wall Board, Up! Canvas, DIY Letters )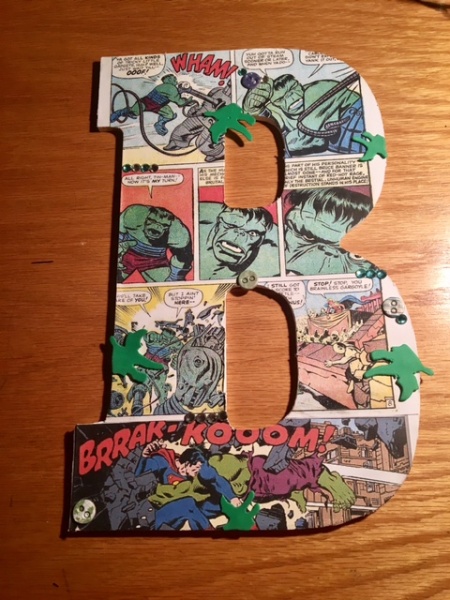 Play Disney Board Games
Are you a board game player? I am! I love to play Disney board games, like Disney Scene It, Disney Pictionary & so much more with friends at home. Something simple, but fun, that reminds me of my favorite place in the world!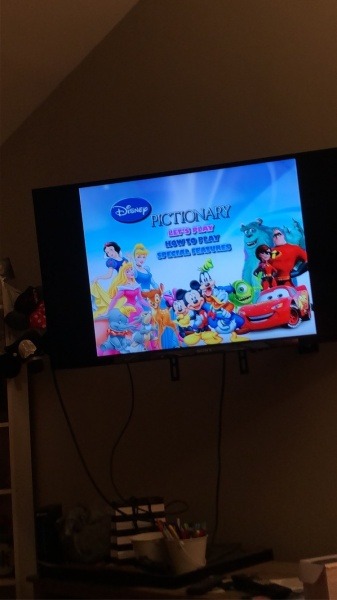 Looking at Old Pictures & Videos
This one makes me a little sad, but I still enjoy looking back at old trip photos & videos – especially the ride videos! Everyone looks so happy on the ride videos. It gets me excited to plan another trip!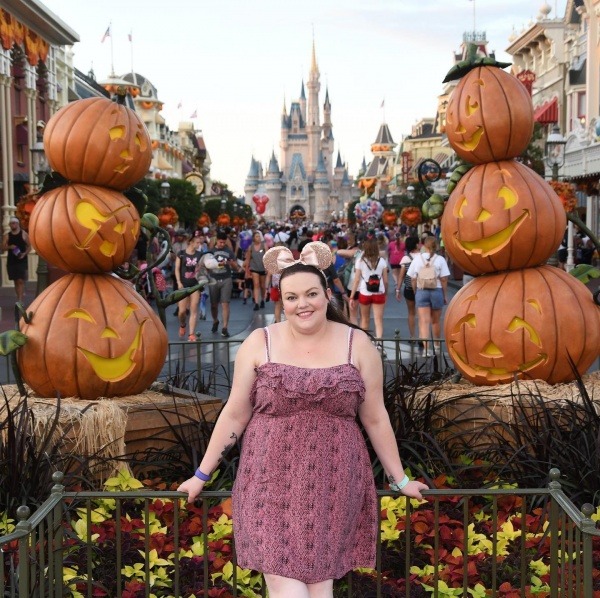 Create a Shadow Box/Vision Board
I have a shadow box from past Disney trips, as well as memory boxes with keepsakes from each trip. I love waking up to my memory box. For me, it serves as both a memory shadow box & a vision board! Reminds me of where I've been & where I am dreaming to go!!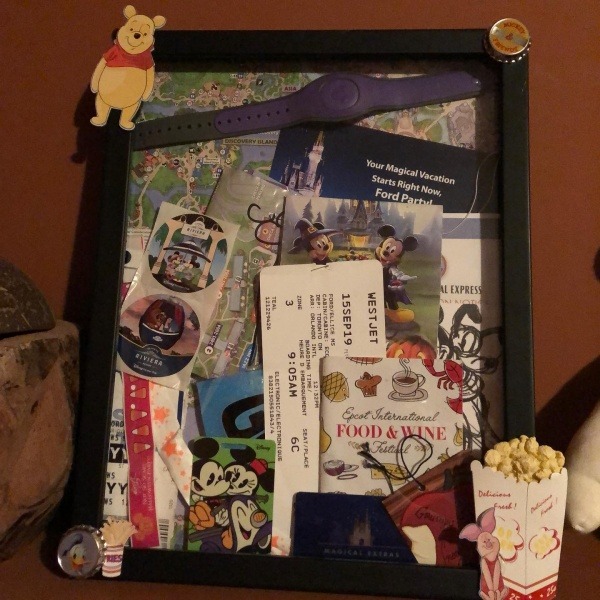 Enjoy Blogs, Vlogs & Podcasts
Every Disney enthusiast loves a good Disney blog or vlog. That's what brought you here! I love to keep up on the latest news to keep me looking forward to another vacation. If you're feeling creative, why not try blogging or vlogging yourself? It's a great outlet for all things Disney!
Eating Disney Snacks
Pro tip! Bring home lots of Disney snacks from your vacation – then you can enjoy them at home!! They also make great souvenirs. Definitely one of my favourite things to do.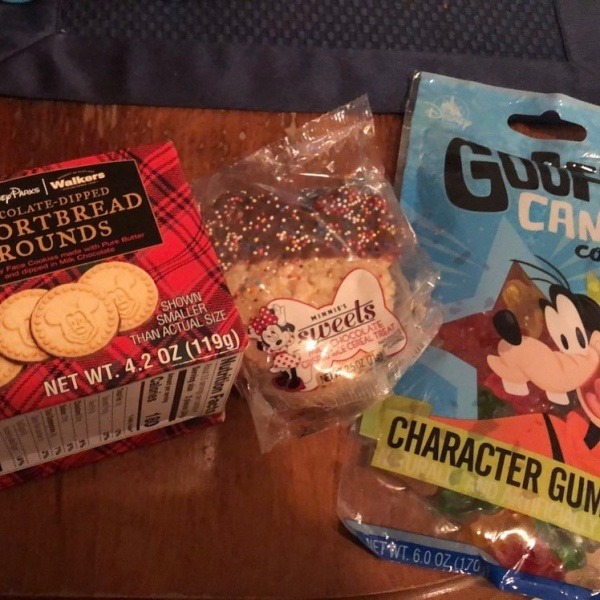 Wearing Disney Parks Clothing
Stock up on your favorite Disney Parks outfits when you're on your vacation! I love sporting my stylish finds at home. I'm comfortable, happy & sometimes it's a great conversation starter!
Add a Touch of Disney to Your Home
Check out my blog on how to add a touch of Disney to your home! I love adding little hints of the parks to my home, in a tasteful way. It really brings the magic to life!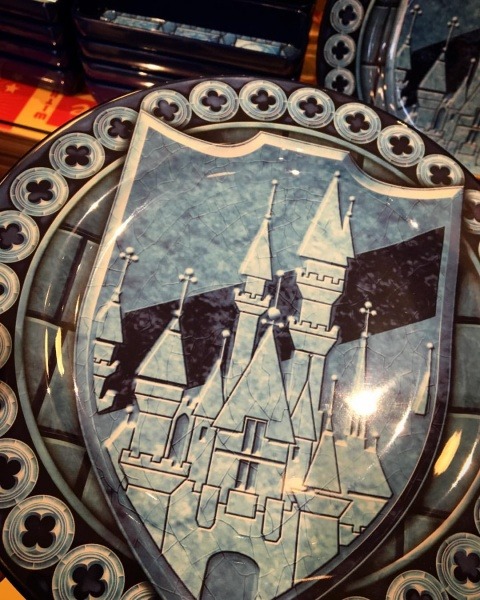 Unique Autograph Ideas
If you haven't already, check out just a few of my unique autograph ideas! I'm not one for an autograph book. I've had characters sign things like canvas shoes, cushion covers, frying pans, dinglehoppers, poison apples & much more. I turn them into fun, decorative pieces for my home, which really brings the Disney magic home!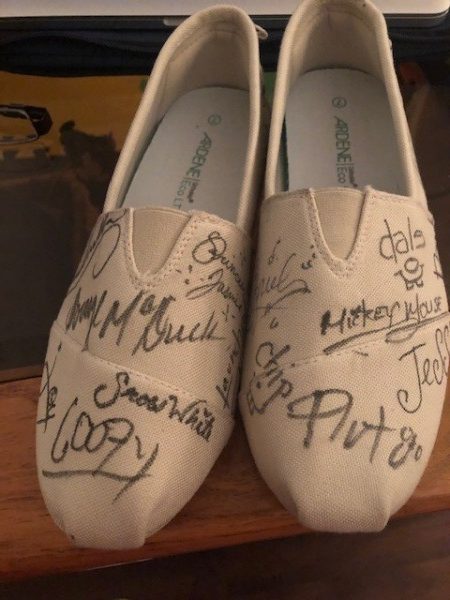 Plan Your Next Trip
And of course, my last tip – plan your next trip!!! Nothing cures the Disney blues more than planning your next trip. Disney World hotels & specials book up fairly quickly. Lock it in early, and you can always get a refund on your deposit if life changes happen.
Those are the ways I keep the magic alive when I am not at Walt Disney World! It's a hard road-but we'll get there with these tips.
What tips do you have for dealing with the Disney Blues? Let us know your thoughts in the comments, or on Facebook or Twitter!
Did you like this article? Make sure to share it with your friends! Check below for easy ways to share!
Want to visit Walt Disney World? Contact The Magic for Less Travel for more information and a free, no-obligation quote.

Incoming search terms:
disney blues
post disney blues