This post may contains affiliate links for your convenience. If you make a purchase after clicking a link we may earn a small commission but it won't cost you a penny more! Read our full disclosure policy here.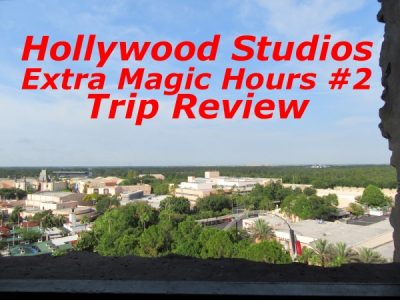 Our Walt Disney World vacation continued with another Extra Magic Hour morning this time at Disney's Hollywood Studios.  This would be our second EMH at Hollywood Studios and we debated if it was worth getting up for or not, but I am glad we did.  Here was how our day played out.
This vacation included our two kids (daughter 9 and son 6), my parents, as well as my sister and her husband.  We stayed at Disney's Caribbean Beach Resort, had 7 day park hoppers as well as the Disney Dining Plan.  At this point in the trip, we had been to Disney's Animal Kingdom, Disney's Hollywood Studios, Epcot and Magic Kingdom twice.  This would be our last time to take in Hollywood Studios.
Like I mentioned before, it was morning Extra Magic Hours at Hollywood Studios giving us that extra hour before the park opened to the rest of the guests not staying on Disney property.  We are true believers in EMH even though we have to drag ourselves out of bed early on vacation.  We feel that this hour allows us to get so much done and therefore allowing us to leave for rest during the heat of the day without feeling like we are missing out on park time.  This morning, we didn't set the alarm and were still able to hit up the last part of extra magic hours.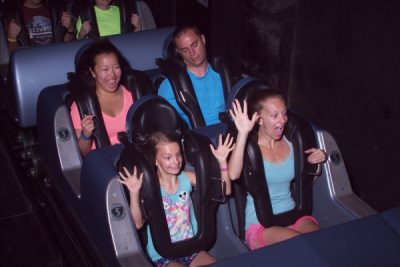 Rock n Roller Coaster
Once we arrived at the park (around 8:30 a.m.) we headed down to Rock n Roller Coaster and Tower of Terror.  We split up with my daughter and husband heading to Rock n' Roller Coaster with the single rider line (a great option if you are able to use it) and my mom and I headed to Tower of Terror.  The rest of the park opened and we headed to The Great Movie Ride which was moving slowly.
Daisy Duck
 Our daughter was able to pop out of line and get pictures with Daisy Duck while we waited in line.  At this point my sister and her husband had texted that their Hollywood Studios bus had taken everyone to Animal Kingdom instead (opps) so they would be there as soon as possible.  We had FastPasses for Toy Story Mania and wanted to make sure we didn't miss it, so we ended up getting out of the line for Great Movie Ride, but we explained the situation to the cast member and she was super nice and said we could come back through the FastPass line once we were done with Toy Story Mania.  Some great Disney magic there.
Toy Story Mania didn't disappoint because most of us are super competitive so we have lots of fun trying to out score one another.  From here we all headed to The Great Movie Ride and the cast member was still there and allowed us through the FastPass line which we really appreciated as the stand-by line had gotten even longer.  Although the kids weren't overly impressed, it is a favorite of my mom's and I enjoy seeing some of the classics.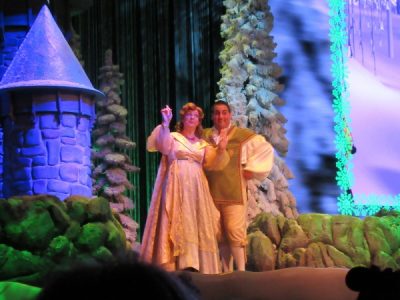 Frozen Sing Along
Splitting up and heading in different directions, mom joined me as I took the kids to A First Time in Forever:  A Frozen Sing-Along where everyone else headed to Star Tours.  Our sing along was one of the best moments from our trip.  We had seen the show earlier on in our vacation, but this time we had different royal storytellers and the male, Eric, was absolutely amazing.  He had my mom and I laughing so hard we had tears.  It was such a great experience and a perfect escape from the heat of the day.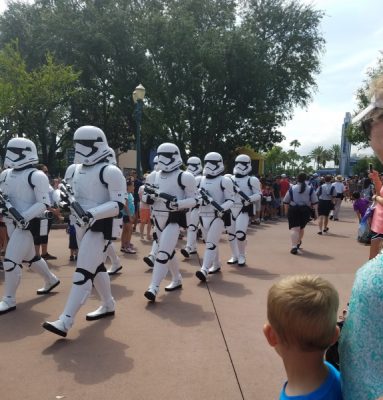 Stormtroopers
Disney Junior was our next stop on our trip and we had a great bonus in that we were able to see the stormtrooper march.  It was so cool to see Captain Phasma lead the troops and even a little intimidating.  Our son thought it was one of the neatest things he'd seen.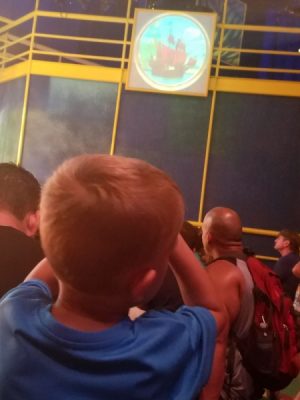 Disney Junior
Disney Junior was a great experience for the kids.  They absolutely loved seeing their beloved Disney Junior characters come to life on stage.  I love watching them interact with the story line as they look for toodles, search with their spy scopes and catch bubbles and streamers.  It was a great time seeing our son so excited and happy.
Our last stop of the morning was using our last FastPass at Tower of Terror.  Only a few of us rode it before we all headed back to the resort to rest, have lunch and swim of course.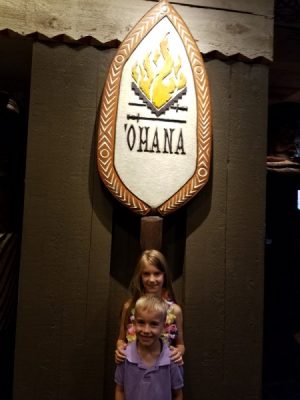 'Ohana
My sister and her husband had to catch the Magical Express while the rest of us geared up for dinner at 'Ohana.  My husband and I absolutely love 'Ohana and were super excited for others to experience this meal with us.  After a bus and monorail ride, we arrived early for our reservations.  We grabbed a delicious drink while we waited to be seated.  The food, service and atmosphere at 'Ohana didn't disappoint.  Even though our daughter was wearing down and not feeling 100%, we had a great time and really enjoyed ourselves.  We had thought about popping into Magic Kingdom as a family, but we decided that the kids needed sleep so I headed to Magic Kingdom.  By myself.  I know right!  I had never been in the park myself and even though I just stopped and shopped, and took a quick picture, it was fun to just be there on my own for a few minutes to soak in the magic.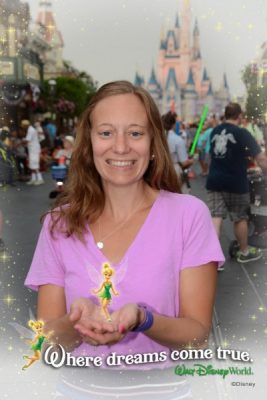 Visiting Magic Kingdom
We had another magical day with the key being slowing down.  As we get closer to the end of the trip, I have learned it is important to have even more time to rest and slow down.  Today was a perfect example of that plan.